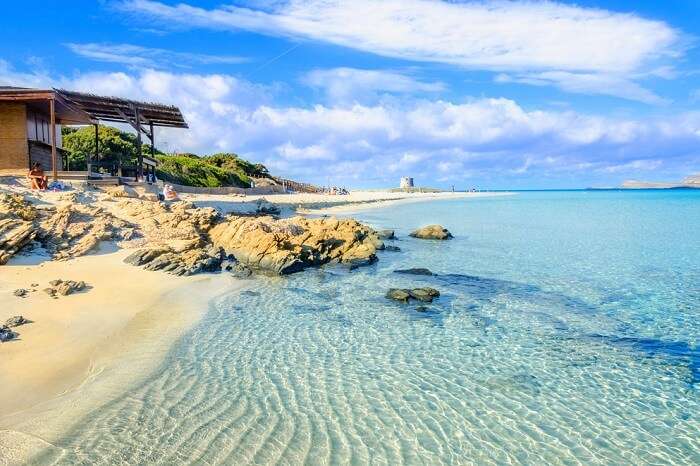 Italy truly is a blessed country, offering an unbelievable range of sights and experiences to those embarking on a European vacation. From the architectural wonders and art treasures of the eternal city of Rome to the magical canals of Venice, Tuscany's rolling hills and meadows to Amalfi Coast's breathtaking & dramatic seascapes, Italy has it all.
With more than 5000 miles of coastline, the myriad charming beaches in Italy are the perfect place to relax and rejuvenate amidst turquoise waters and powdered white sand. Here are the top beaches in Italy from the spectacular celebrity favorites to the hidden virgin coves, to enjoy the country's bountiful seascapes.
16 Best Beaches In Italy For A Dreamy Vacay
From the ones with white sand to the ones beside a lighthouse, these 16 beaches in Italy offer mesmerizing ocean views, a happening yet cozy environment and the best of sun and sand. Continue reading to know more about these beaches:
1. Spiaggia Dei Conigli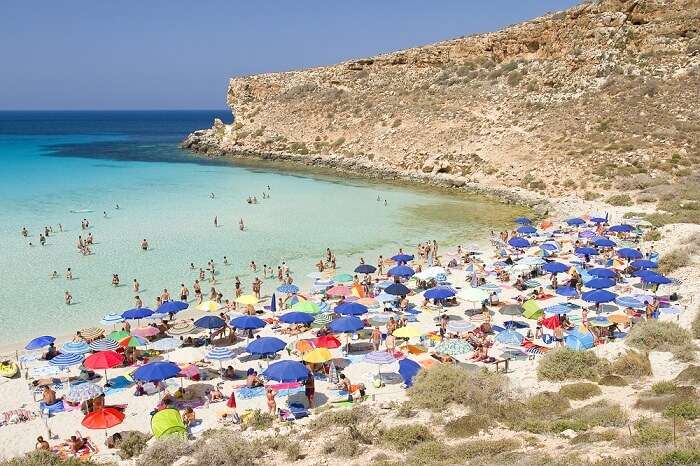 Also called Rabbit's Beach, this is undoubtedly one of the most romantic beaches in Italy with clear shimmering waters displaying an unbelievable colour palette of the prettiest shade of green and blue. Though reaching the sandy shores of this beautiful beach on Lampedusa Island requires a 15-20 minute hike, the sight and the experience make it totally worthwhile. Warm calm waters, plenty of fish, tryst with the endangered loggerhead turtles, white sands and a spectacular setting can't be beat. The Onda Blu beach shack offers affordable and delicious homemade food. This is a famous beach in Italy.
Address: Strada di Ponente, 92010, Sicily, Italy
Timings: 8:30AM-7:30PM, every day
Entry Fee: No entry fee
10 Best Villas In Italy That Are Perfect For That Much Needed Luxury Vacation
2. Tropea Beach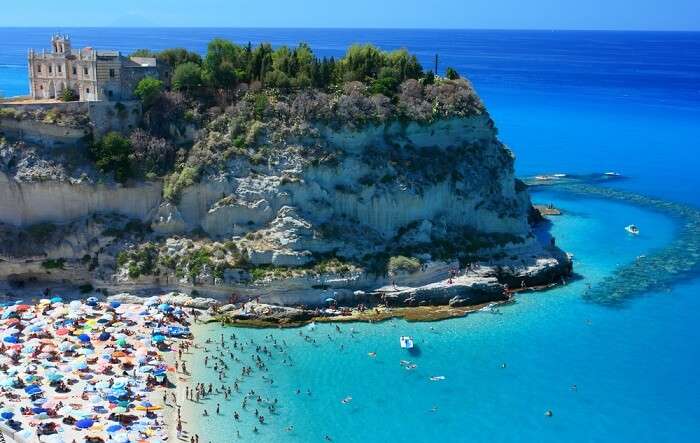 In the charming town of Tropea, flanked by the pretty church on the rocky outcrop this is one of the best Italy beaches offering something for everyone. The placid crystal clear blue water is perfect for swimming, while there are options for snorkelling, boat hire and parasailing for those looking for some exciting beach activities. Great for families as well as adults, Tropea beach also has some nice Lido bars and superb restaurants where you can rent umbrellas or parasols, enjoy seafood and cocktails.
Address: Marina di Tropea, 89861 Tropea, Italy
Timings: 9 am – 1 pm and 4 pm – 8 pm
Entry Fee: No entry fee
3. Cala Goloritze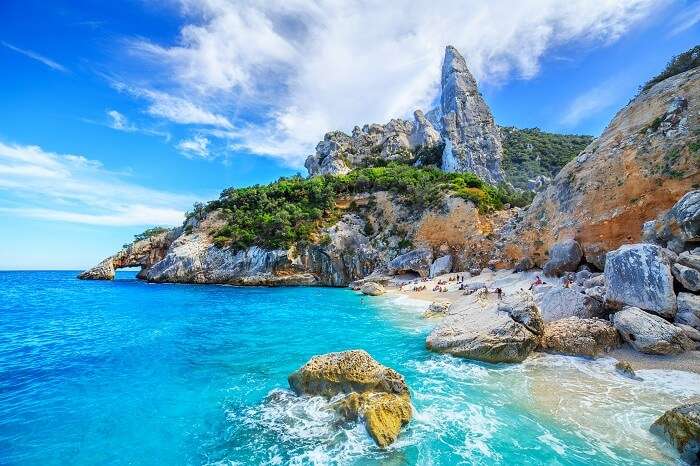 Also a UNESCO world heritage site, the pristine beauty of this gorgeous beach must be seen to be believed. Accessible only through a boat or by hiking, the enchanting Cala Golortze is a picture postcard beach with clear turquoise water and pretty white pebbles. Undeniably among the best-unspoiled beaches in Italy, this slice of heaven can be reached by hiking for about one and a half hours up against a mountainous track so sturdy shoes are a must. Once there, you can spend a lazy afternoon in the beautiful seascape or discover the magical marine life while snorkeling.
Address: Golfo di Orosei, 08040 Baunei, Sardinia, Italy
Timings: No specific timings yet it's better to start early morning and start hiking back before sunset
Entry fee: 6 Euros per hiker entering the path to the beach
16 Essential Italy Travel Tips That Will Save You Money, Time & More
4. La Pelosa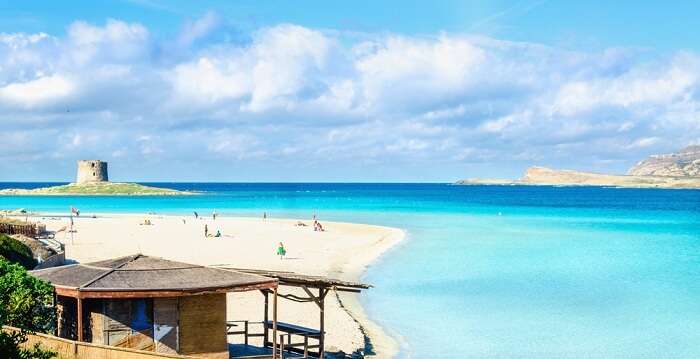 Made popular by the James Bond movie, this one's a great choice for public beaches in Italy with its transparent blue waters and beautiful white sands. The popular La Pelosa beach gets quite crowded with locals and tourists in the summers so it's good to reach a little early with your own mats (can be rented too). The beach has clean shallow waters for quite some distance making it ideal for children, while the deep azure waters are great for experienced swimmers.
Address: Viale la Pelosa, 07040 Stintino, Sardinia, Italy
Timings: Throughout the day
Entry Fee: No entry fee
5. Porto Giunco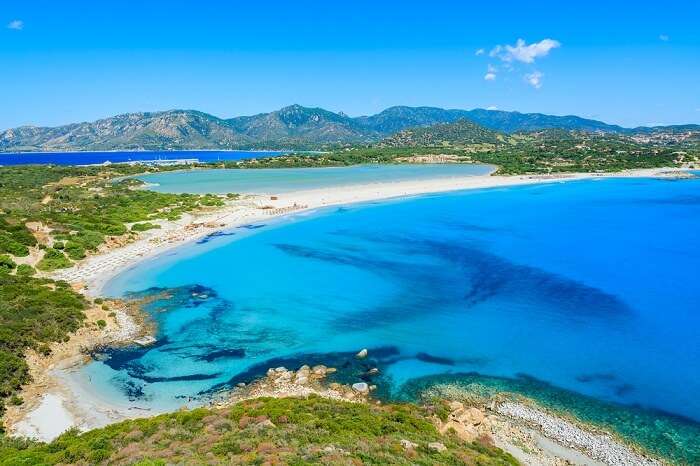 White sands, sapphire blue sea and plenty of amenities make Porto Giunco a contender for one of the best beaches in Italy in September. It has a unique setting with the sea on one end and a lake on another, where you can even spot flamingos. You could take a small hike up to the Spanish tower for stunning views, enjoy snorkeling just below it or simply put your feet up and enjoy this beautiful paradise. The water is shallow, there are enough food shacks and beach bars as well as boating options.
Address: 09049 Villasimius, Sardinia, Italy
Timings: Throughout the day
Entry fee: Entry to the beach is free but parking is expensive (around 3 Euros per hour)
10 Best Beach Resorts In Italy That'll Let You Have A Serene Vacation In This Glorious Land
6. Cala Mariolu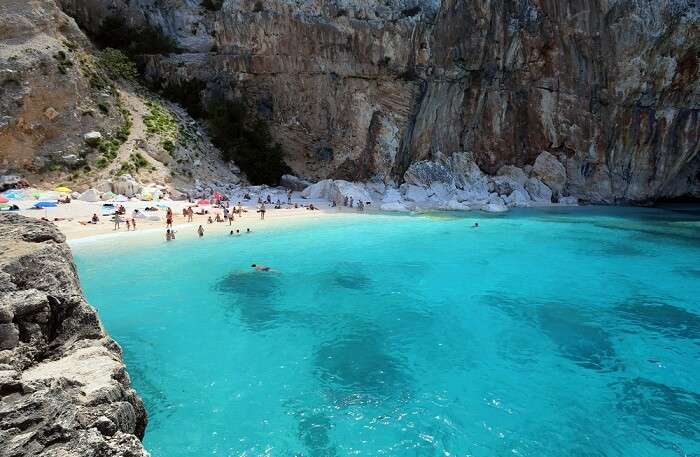 This magical secluded haven in Golfo di Orosei with impossibly blue waters can be accessed only through a boat. This gem is undeniably one of the best beaches in Italy map for an unforgettable tryst with the incredible seascapes of Italy. The tiny white pebble sand contrasted against the pretty shade of emerald and turquoise waters is a sight to behold. This tranquil paradise is great for diving as well as snorkeling to discover the incredible marine life.
Address: SS125 Baunei, Sardinia, Italy
Timings: Throughout the day
Entry Fee: No entry fee, 3 euros for snorkelling mask 
7. Spiaggia Di Maria Pia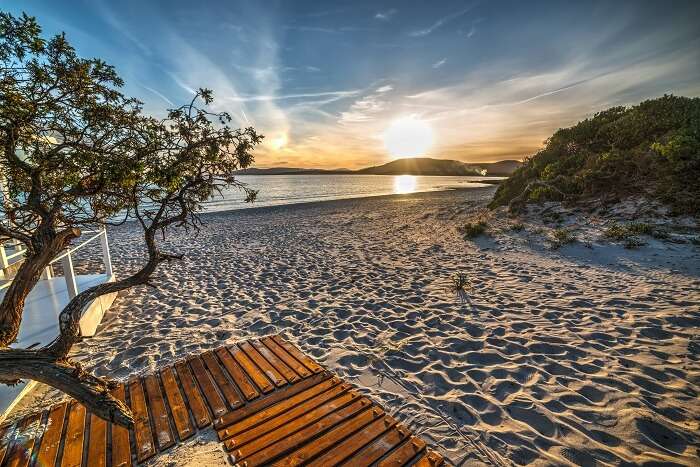 One of the most stunning black sand beaches in Italy, Spiaggia de Maria Pia has calm shallow waters and a relaxed vibe. A beautiful pine forest along the beach is a nice place to stroll around after a swim or find respite from the sun. The calm shallow waters, unending stretch of white sand and great beach bars make it one of the best beaches in Italy to visit for swimming and soaking in the sun. It is a good idea to arrive early and rent out sunbeds and parasols as it draws large crowds being so close to Alghero.
Address: Alghero, Sardinia, Italy
Timings: Throughout the day
Entry Fee: No entry fee
Honeymoon In Italy: Full-Fledged Guide To Plan Your Romantic Voyage
8. Marina Piccola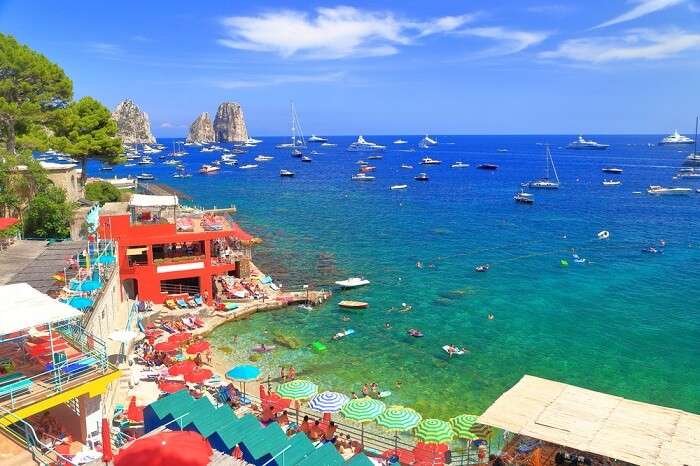 This quiet, picturesque beach with a beautiful setting and small boats bobbing on water is a nice spot on the other side of Capri, away from the huge crowds and bustle. The turquoise waters are perfect for swimming and there are plenty of snack bars around for a quick bite or drink. It is recommended to reach here early in the morning during the holiday season to avoid the crowds at this small pebbly beach that stretches along a magnificent cliff.
Address: Via Marina Piccola, 80076 Capri NA, Italy
Timings: 9:30 am to 5:30 pm
Entry Fee: 8 euros onwards
9. Cala Rossa

Accessible only through a dirt road or by boat, this incredible tranquil beach is the best in Favignana. The area around the water is rocky so wearing beach sandals or floaters is a must. Though not recommended for children the deepest blue waters beckon experienced swimmers to take a plunge and enjoy the calm and crystal clear sea. The picture postcard setting is also great for snorkeling and exploring the caves and coves along the stunning rock formations.
Address: 91023 Favignana, Province of Trapani, Sicily, Italy
Timings: Throughout the day
Entry Fee: No entry fee
Top 12 National Parks In Italy To See The Country's Serene Beauty
10. Marina Grande Beach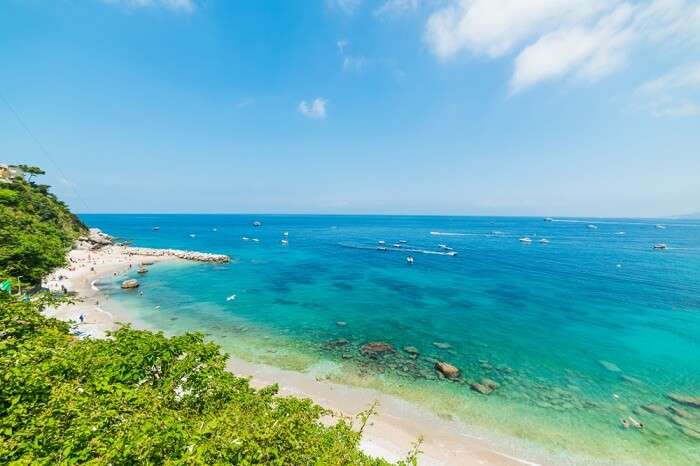 This picturesque shingle beach in the prettiest towns on the Amalfi coast is a wonderful spot to experience the magic of Positano. Reaching the beach through the charming winding streets in itself is a lot of fun. Along the 300-metre long beach, there are plenty of restaurants, bars and a discotheque too. It's a wonderful place to relax, stroll, click the pictures or take a swim (care must be taken to wear appropriate footwear as it is a pebbly beach).
Address: Piazza Flavio Gioia, Positano, Italy
Timings: Throughout the day
Entry Fee: No entry fee
11. Cala Granara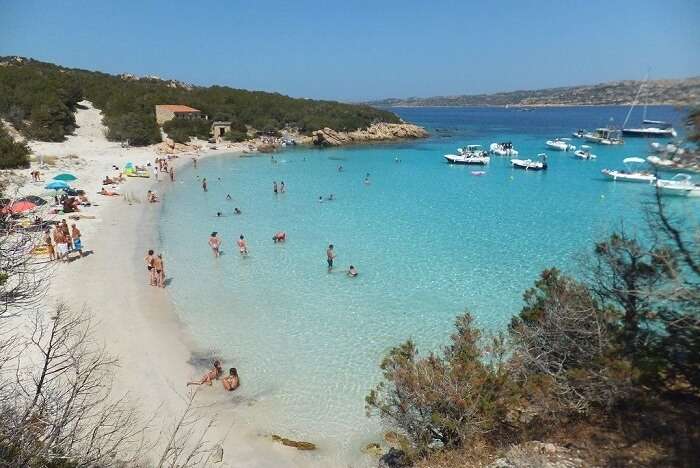 A marvelous nature's creation, Cala Granara is a white sandy beach located on Isola Di Spargi. It is a natural beach where all adventure seekers can snorkel around and bask in the sun while sipping cocktails. You can easily reach this stunning beach which is also one of the cleanest beaches in Italy, by hiring a boat.
Address: Piazza Flavio Gioia, Positano, Italy
Timings: Throughout the day
Entry Fee: No entry fee
These Best Things To Do In Italy That Are Truly Exclusive
12. Acquafredda Di Maratea Beach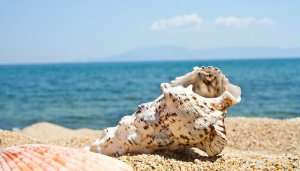 Image Source
Located a short drive away from the village of Maratea, the Acquafredda di Maratea Beach is among the most beautiful beaches in Italy. It has crystal clear blue waters accompanied by dark gray sand that makes it stand out from other beaches in and around Italy. The rocky shoreline and jagged cliffs also make it an Instagrammable spot for travelers, as well as a great spot for a nice pre-wedding shoot. You'll be able to rent recliners and umbrellas here at cheap rates and also indulge in activities like swimming and snorkeling.
Address: Acquafredda, Italy
Timings: Throughout the day
Entry Fee: Entry fee
13. Chiaia Di Luna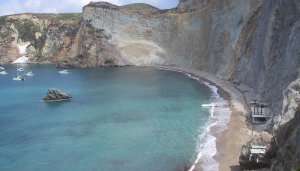 Image Source
Chiaia di Luna in Italy is among the most scenic stretches of shoreline in the country that lures in beach bums and water babies from far and wide. The beach happens to be a rather narrow crescent of silky sand that is located at the base of a monumental 328-foot volcanic rock wall that has been carved out in a half-moon shape. It's this half-moon wall that gives the beach its name – "luna". The beach is situated on the largest island in the Pontine Archipelago called the Ponza.
Address: Ponza LT, Italy
Timings: Throughout the day
Entry Fee: No entry fee
8 Cafes In Naples Where You Can Enjoy A Cup Of Authentic Italian Coffee
14. Camogli Beach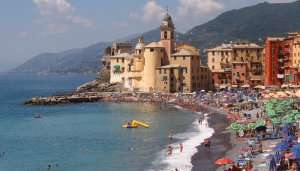 Image Source
This is easily amongst those beautiful beaches in Italy that happens to be a charming and tiny coastal village more than a beach, giving the whole place a rustic and picture-perfect look. Laden with smooth pebbles, this is a special beach owing to its unique Mediterranean beauty as well as the fact that it's rarely crowded, offering visitors and couples lots of privacy. The beach also provides swimming lessons for kids as well as diving courses for advanced swimmers. You can also go canoeing in this beach that can be hired here itself.
Address: Camogli, Italy
Timings: 9:00 am – 6:00 pm
Entry Fee: No entry fee
15. Atrani Beach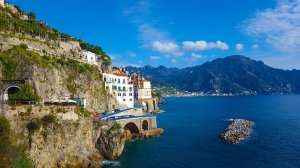 Image Source
Though small in size, the Atrani is a rather picturesque village beach in Campania situated along the Amalfi Coast. It will remind you of Italy's most popular coastal towns, only one that is much less crowded. It has a splendid and colorful cliffside perch, stunning churches, and blissful piazzas, along with clear white sands set against the Tyrrhenian Sea. the gorgeous views of the crystal clear water sandwiched between two handsome cliffs will make for some great pictures, so don't forget to bring along your camera!
Address: Atrani, Amalfi Coast, 84010 SA, Italy
Timings: Throughout the day
Entry Fee: No entry fee
10 Amazing Museums In Bari That Unfold Italian History Like Never Before
16. San Fruttuoso Beach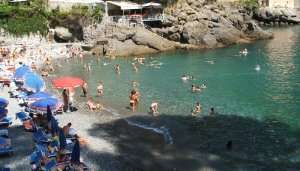 Image Source
This beach is located smack in the middle of Portofino and the petite town of Camogli. San Fruttuoso is among those nice beaches in Italy that are too picture-perfect to ignore, even for those who are more fond of the mountains than the beaches! This beach features a small cove that lies hidden from sight and can only be reached if one hikes from Portofino or catches a ferry. Other chief attributes of the beach include sparkling blue water and stunning landscapes of a medieval abbey that is bounded by lofty mountains.
Address: Camogli, Liguria, Italy
Timings: Throughout the day
Entry Fee: No entry fee
Looking at these gorgeous beaches in Italy, one thing is crystal clear, they do offer an otherworldly experience! So why not include them in your customizable Italy Holiday package and come back from a holiday that had the best of sun and sand.
For our editorial codes of conduct and copyright disclaimer, please click here.
Frequently Asked Questions About Beaches In Italy
Which are the best beaches in Italy near Rome?
Santa Marinella, Anzio, Sperlonga, Ostia Lido, Sabaudia are some of the best beaches in Italy near Rome.
Which are best beaches in Italy near Venice?
Caorle and Lido Beach are one of the best beaches to visit in Italy near Venice.
Which are most exclusive beaches in Italy?
Riserva Vendicari, Parco Naturale di Maremma, La Pelosa, Capo Vaticano are some of the exclusive beaches in Italy one should visit for a perfect beach vacation.
Which are the beaches in Italy near Florence?
Viareggio, Forte dei Marmi, Castiglioncello, Marina di Pisa, Livorno are some of the best beaches to visit in Italy near Florence.
---
Looking To Book An International Holiday?
---
People Also Read: