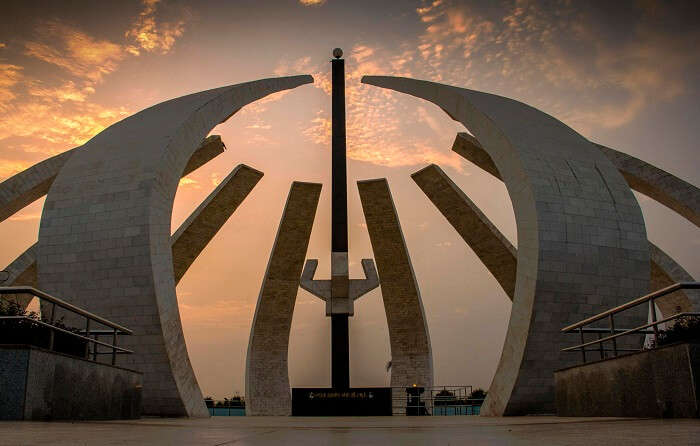 The more bustling a city, the stronger is the need felt by its inhabitants to stretch their legs and revive their tired spirits by taking a sojourn. Are you are one of those looking for such kind of places?
Then, here is a list of picnic spots in and around Chennai that could be considered to put that zest back into you.
19 Picnic Spots In And Around Chennai
While there may be so many places in Chennai that you can plan a serene getaway to, here's a list of some spots that you can visit for a fun picnic outing!
Marina Beach
Semmozhi Poonga
MGM Dizzee World
VGP Golden Beach
Elliot's Beach
Muttukadu Lake
Fort St. George
Guindy National Park
Dakshinachitra
Covelong
Mahabalipuram
Pulicat
Sadras
Kanchipuram
Vedanthangal Bird Sanctuary
Nellapattu Sanctuary
Mudaliarkuppam
Tada Falls
Pondicherry
1. Marina Beach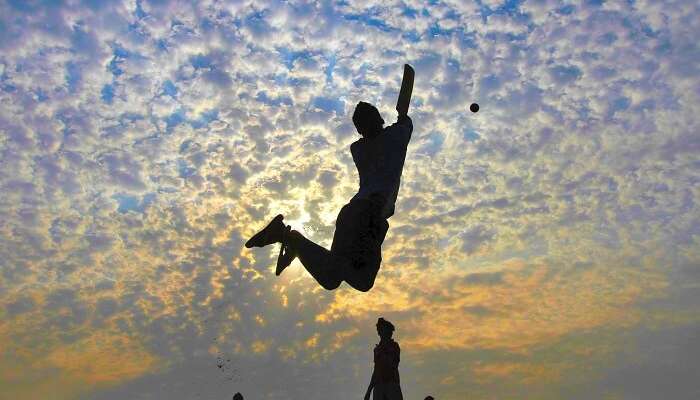 Stretched over 13 Kms, the longest urban beach in India—Marina beach is definitely the best among the picnic spots in Chennai. With its scenic sunset and sunrise, the beach has an outline of palm trees which creates mesmerizing light effects in the wee hours of the day. The vast sand offers a great day out with family and friends with different sort of entertainments available.
Best experiences: Pony rides, stroll to the old lighthouse, kite flying and food stalls.
Suggested Read: 15 Romantic Places In Chennai For A Quixotic Day Out With Your Love
---
South Weekend Holiday Packages On TravelTriangle
A trip to South India has a lot to offer – from tranquillity of forests to charm of sizzling beaches and from lost kingdoms to chills of a hill station. Visit Kerala, Coorg, Ooty, Mysore, or Kodaikanal. Book holiday packages inclusive of airport transfers, cab, resort, sightseeing, and meals.
---
2. Semmozhi Poonga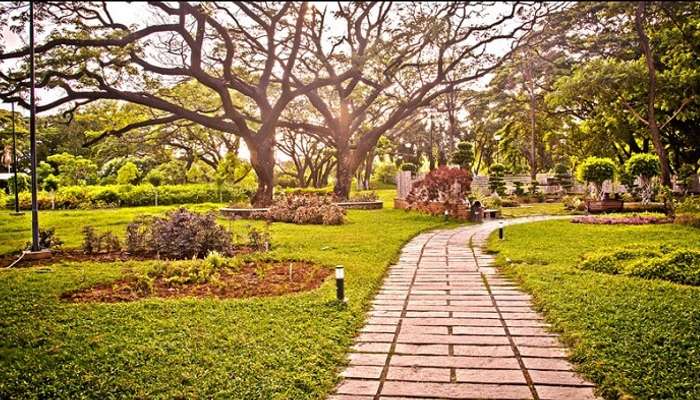 A water and rock garden in side a botanical garden spread over 20 acres, this quick getaway in the city is maintained by the horticultural department. Apart from the exotic and rare flora grown, there are also some medicinal herbs in the greenhouses of this picnic spot in Chennai.
Best experiences: Differently themed gardens, medicinal herbs in the botanical gardens.
3. MGM Dizzee World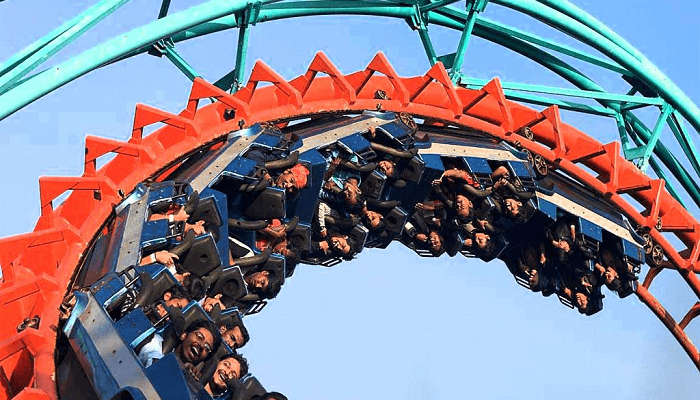 If you are looking for the ultimate joy ride, another name in the list of best picnic spots in Chennai is MGM Dizzee World. Amusement rides, slides and water park along with a pool make it a perfect getaway for a family on a weekend.
Best experiences: Caribbean Swing, Creeper Bug, Dodgem Car and several other thrilling rides.
Suggested Read: 20 Reasons To Look Forward To The Weekends If You Are in Chennai
4. VGP Golden Beach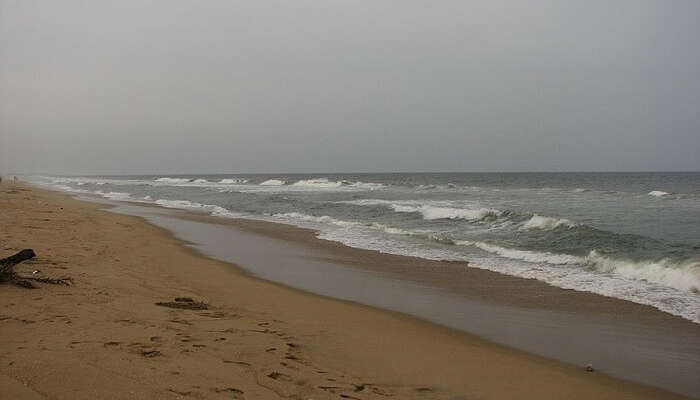 Image Source
Also featured in many of the Telugu and Tamil movies, this renowned beach in Chennai has all the activities you can possibly enjoy on a picnic with your folks. Starting with the amusement park they have on board, VGP Golden beach as managed by the VG Panneerdas Group, has all the entertainment abode, including the Millenium Tower and Panneer fort.
Best experiences: Aqua kingdom's fun rides and visiting the Panneer fort
Suggested Read: 15 Exquisite Beach Resorts In Chennai To Appease Your Coastal Cravings In 2019
5. Elliot's Beach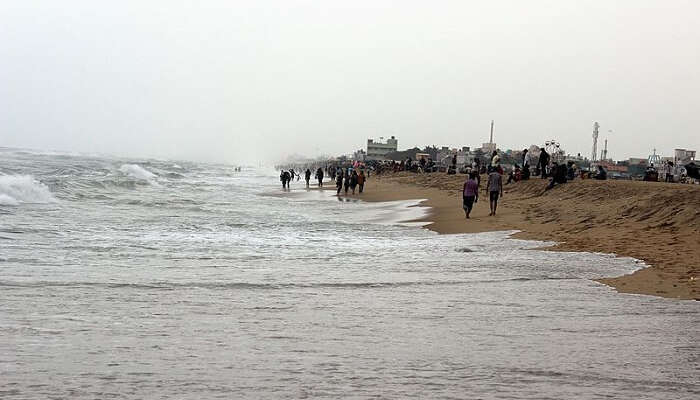 Image Source
How about a beach with less crowd and more fun? Well, Elliot's beach in Chennai is just about that. Not only will you be able to spot a few flamingos here, along with the pond herons, you don't have to go through the hassle of stuffing all the picnic items to be carried to the beach as there are several food stalls on this beach.
Best experiences: Birdwatching and sunbathing
6. Muttukadu Lake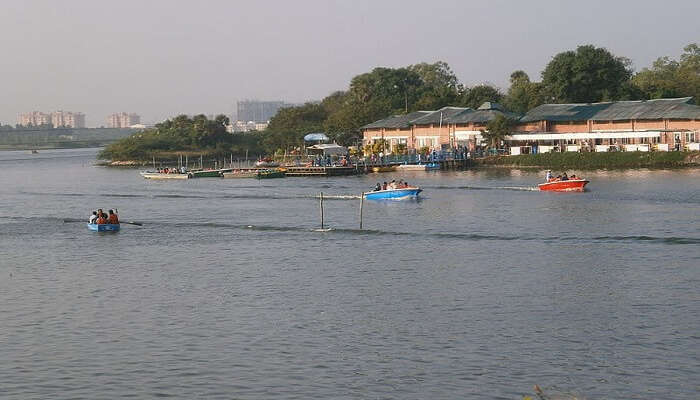 Image Source
A perfect spot for a day outing with your friends and family, Muttukadu Lake is where you can try many water activities like peddle boating, speed water biking and row boating. Don't forget to try the various restaurants at the outer region of this lake. Since parking is free and entry is from 9AM to 5PM, you'll have plenty of time to have a fun picnic day here.
Best experiences: Peddle boating and speed water biking
7. Fort St. George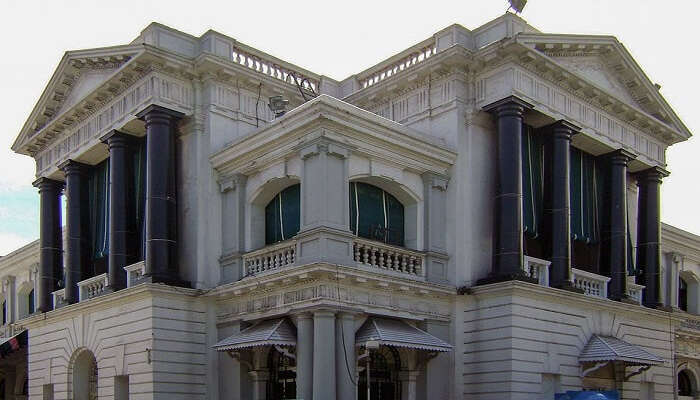 Image Source
Currently the place for legislative assembly of Tamil Nadu, Fort St. George remains a constant reminder of colonial era during the British rule. Surely an educational experience is a different idea to let the kids learn and have fun at the same time and that's why this place is the perfect spot for the same, with paintings, letters, coins and medallions belonging to the East India Company present here.
Best experiences: Visiting St. Mary's Church
8. Guindy National Park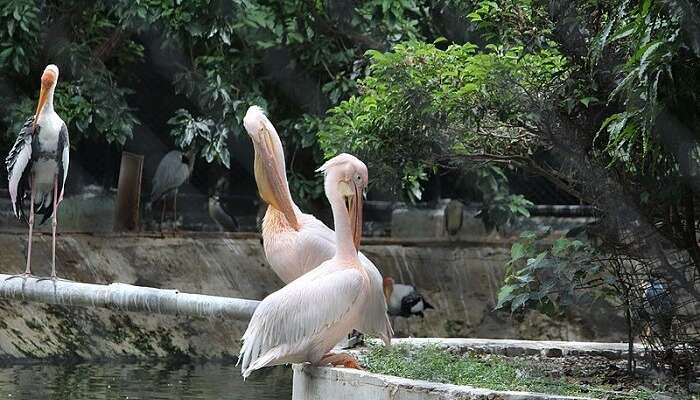 Image Source
A beautiful protected area like Guindy National Park is what the locals living in Chennai are proud of. Adding more charm to their scenic environment, this national park has all the lush greenery and serene lakes on board. A single outing to this place will help you soak in all the bliss that this place has to offer. It is surely a good picnic spot near chennai if you're looking for one!
Best experiences: Visiting lakes, forests and streams
9. Dakshinachitra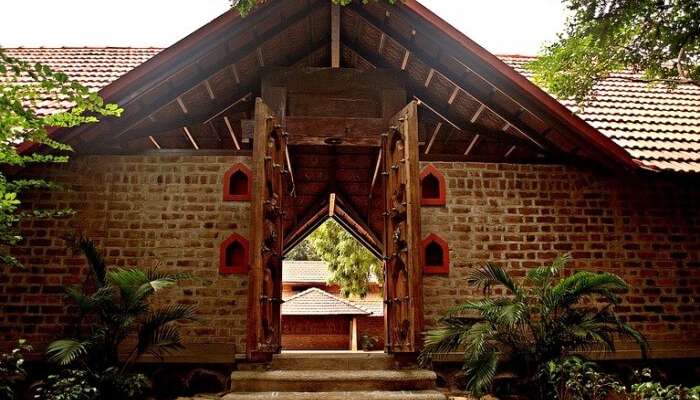 Dakshinachitra is a unique cross-cultural living museum of art, architecture, lifestyles, crafts and performing arts of South India. It has a collection of eighteen old style houses which have been restored and depicts the bygone era of South India. Because of its proximity to the city, it is among the most visited one day picnic spots near Chennai.
Distance from Chennai: 25 Kms
Getting there: Muttukadu is along the ECR from Chennai
Best experiences: Experiencing the living splendor of the five South Indian states of Tamil Nadu, Andhra Pradesh, North Karnataka, Kerala and Telangana is an experience in itself. The handicrafts inside the heritage village are also a part of the attraction.
Suggested Read: 15 Exquisite Beach Resorts In Chennai To Appease Your Coastal Cravings In 2019
10. Covelong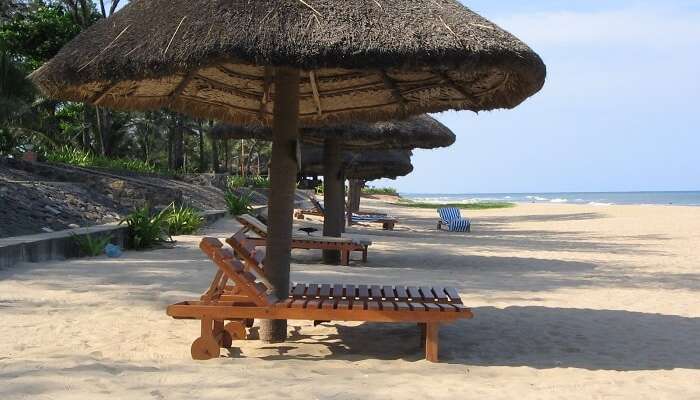 If you are looking for a picnic spot near Chennai for one day, this small fishing village on the Coromandel coast—Covelong beach might just be the place for you. The sand is white and clean and is flanked by palm trees which makes the locale a beauty to behold.
Distance from Chennai: 40 Kms
Getting there: Best way to get to Covelong beach is by road via Kotturpuram.
Best experiences: A stroll through the numerous forts, churches and mosques. The adventurous sorts can also indulge in water activities like windsurfing and swimming.
11. Mahabalipuram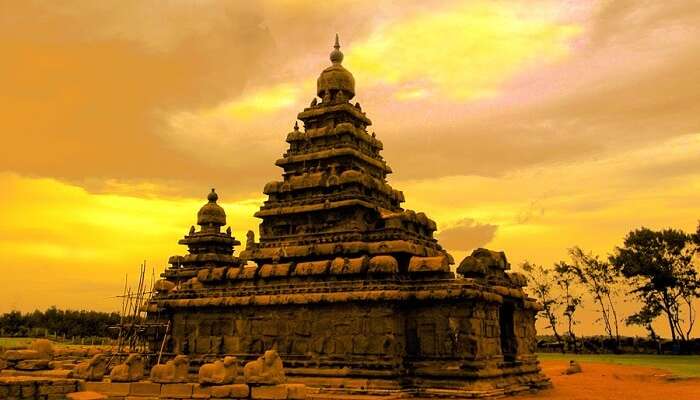 One of the most popular picnic spots near Chennai, Mahabalipuram is an ancient port city known for its beaches and temples. It's a World Heritage Site and characterized by some fascinating archaeological wonders.
Distance from Chennai: 52 Kms
Getting there: By Road taking the East Coast Road
Best experiences: Exploring monuments like Shore temple, Arjuna's penance, Five Rathas and the Tiger's Cave. The beach here is clean and neat, ideal for a relaxed picnic.
Tip: Try convincing a local to take you into the sea to the new temple that surfaced when the Tsunami struck.
Must Read: 10 Magnificent Honeymoon Places In Tamil Nadu
12. Pulicat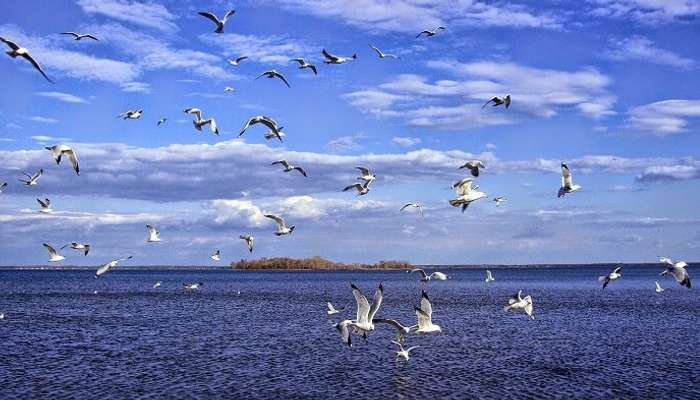 Pulicat is a historic seashore town in the Thiruvallur District of Tamil Nadu. It's a 600 year old town which has a number of monuments like a fort, a Dutch cemetery and churches and lakes for the avid tourist.
Distance from Chennai: 55 Kms
Getting there: It's a straight road drive along NH5 to Pulicat
Best experiences: The Pulicat Lake. It's a shallow salt water lagoon which is known for its biodiversity and a number of migratory birds like the flamingoes and pelicans.
13. Sadras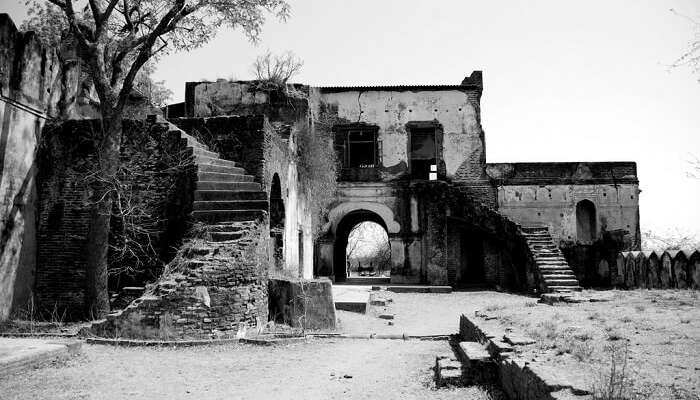 Sadras is an ancient Dutch port characterized by pristine beaches and an old Dutch fort It is an ideal peaceful location for a picnic with family and friends, away from the hustle of the city. So, why not plan to visit one of the most serene weekend picnic spots near Chennai soon?
Distance from Chennai: 70 Kms
Getting there: A road trip on the ECR via Mahabalipuram.
Best experiences: The beach and the fort. They have plenty of space to run about and relax.
14. Kanchipuram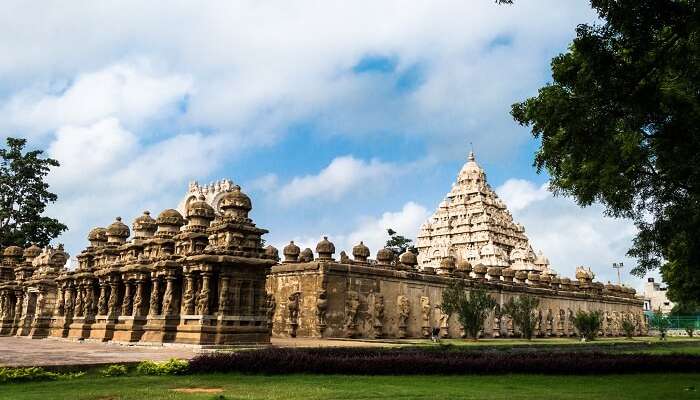 Popularly known as the 'Silk City'– Kanchipuram is famous for its sarees. It however, is also known as the city of thousand temples and is a famous cultural and religious hub of South India.
Distance from Chennai: 72 Kms
Getting there: A straight hassle free drive on NH4 via Varadarajapuram, Thandalam and Sri Perumbudur
Best experiences: Kanchikudil, a 90 yr old ancestral house showcasing the typical olden-style architecture, temples.
15. Vedanthangal Bird Sanctuary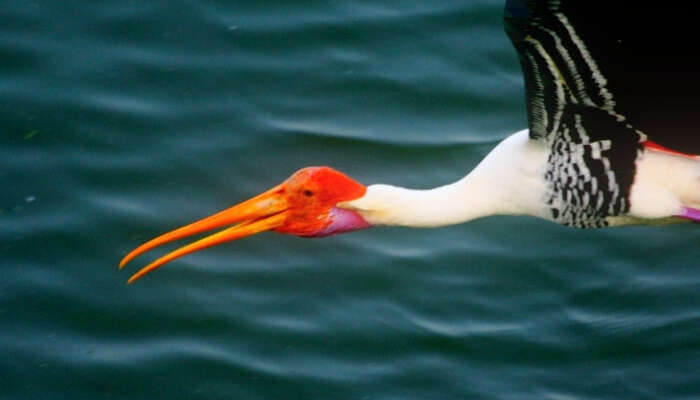 Vedanthangal is one of India's oldest bird sanctuaries. Around 30,000 migratory birds make it their home every season. This picnic spot near Chennai attracts multitudes of herons, egrets, storks, ibises and spoonbills and it is a great place to observe the bird-nests at close quarters.
Distance from Chennai: 89 Kms
Getting there: Take NH45 to Padalam Junction via Chengalpattu.
Best experiences: Birdwatching and picnic around the lake. One can also visit the Vedanthangal Water Birds Sanctuary.
16. Nellapattu Sanctuary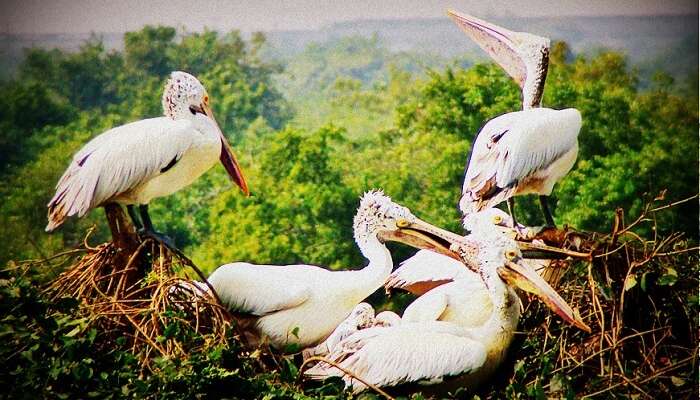 Nelapattu Bird Sanctuary is situated in the Nellore district of Andhra Pradesh. It is hailed as one of the most popular bird sanctuaries in India and is frequently visited by avid bird lovers. The Sanctuary is a breeding ground for many species, now considered endangered.
Distance from Chennai: 90 Kms
Getting there: By road via NH 5
Best experiences: One of the largest habitats for pelicans in Southeast Asia.
17. Mudaliarkuppam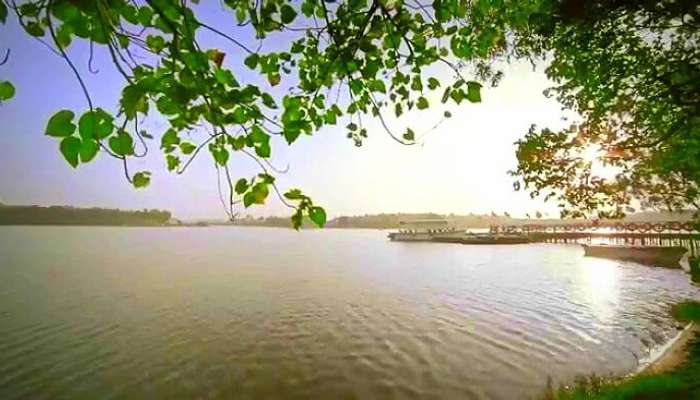 Mudaliarkuppam backwaters is a brackish water lagoon adjacent to the Bay of Bengal. One can witness a plethora of wading birds and migratory birds in the saltpans and sandbanks in this area. The Raindrop Boat house developed by the TNTDC on the Odiyur lake backwaters is what makes it one of the most popular picnic spots near Chennai.
Distance from Chennai: 92 Kms
Getting there: A road trip on the ECR
Best experiences: The Boat Houses offering a range of aquatic activities like row-boating, speed-boating, pedal-boating, kayaking and banana boat rides.
18. Tada Falls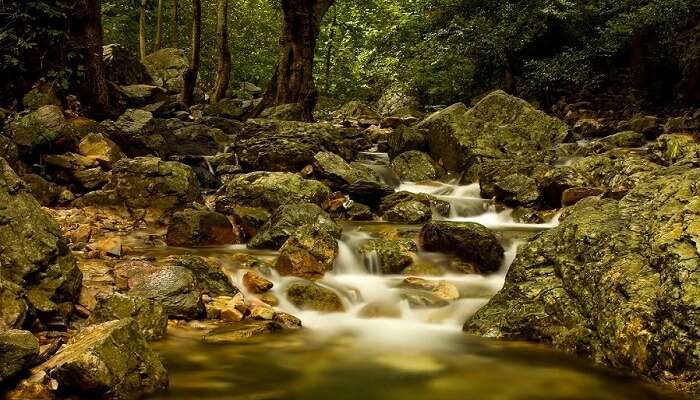 Tada falls or Ubbalamadugu Falls is a nature-lover's paradise located on the borders of Tamil Nadu and Andhra Pradesh. The area is surrounded by waterfalls and hillocks, making it a perfect picnic spot.
Distance from Chennai: 95 Kms
Getting there: Well connected by rail as well as road. The NH5 route is the best route to take by road.
Best experiences: Camping and trekking. Crossing little water bodies and drenching in the waterfalls makes this getaway memorable.
Suggested Read: 9 Spectacular Waterfalls Near Chennai That Should Be On Your Travel Itinerary
19. Pondicherry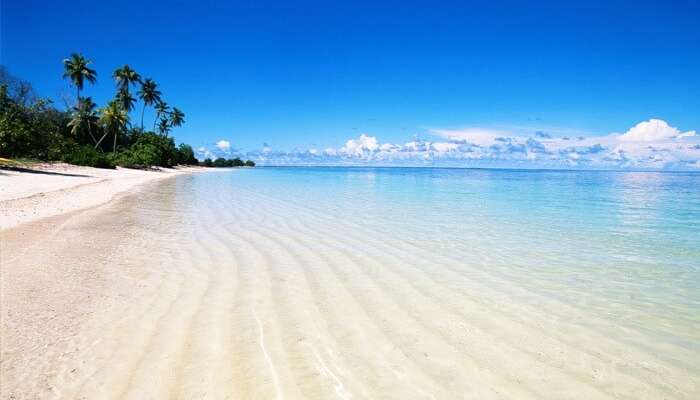 An erstwhile French colony, one can still see the indelible French influence on this sea-side town on the Coromandel coast. The majestic churches and the fantastic beach Promenade make Pondicherry among the most visited picnic spots near Chennai.
Distance from Chennai: 173 Kms
Getting there: The best way to get to Pondicherry is by road either via the Grand Southern Trunk Road or Old Mahabalipuram Road or the ECR.
Best experiences: A relaxed sea gazing time on the beach, one can spend some calm peaceful moments in the Aurobindo Ashram in Auroville.
Further Read: 9 Popular Resorts Near Chennai
Without much ado then, head for the one of these catches in and around Chennai that you fancy the most. Share with friends, you cannot afford to go alone! Plan a trip to Chennai for an amazing holiday experience like never before with your loved ones and make sure you carry extra picnic bags in case these places change your mind!
---
Looking To Book A Holiday Package?
Book memorable holidays on TravelTriangle with 650+ verified travel agents for 65+ domestic and international destinations.
---
Comments
comments