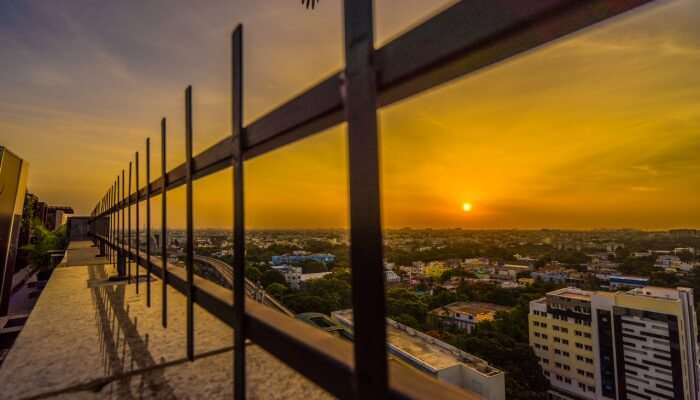 Chennai, the capital of the Indian state of Tamil Nadu, not just offers a wide range of tourist spots but is also steeped in cultural history and ancient works of art. It's a bustling Indian city home to many sea beaches, British colonial architecture, newly developed markets, and some of the oldest temples in the world. With temples dotting the city's skyline, the city is known to preserve India's great religious architecture and has a completely unique way of life.

Home to the second largest urban beach in the world, the Marina beach, Chennai draws thousands of visitors from around the world. As you come to Chennai, you will be amazed to find a combination of culinary flavors and cultures that are bound to excite the traveler in you. Here we have compiled the top tourist spots In Chennai, which are versatile and some of them also refer back to the colonial era.
Best Time To Visit Chennai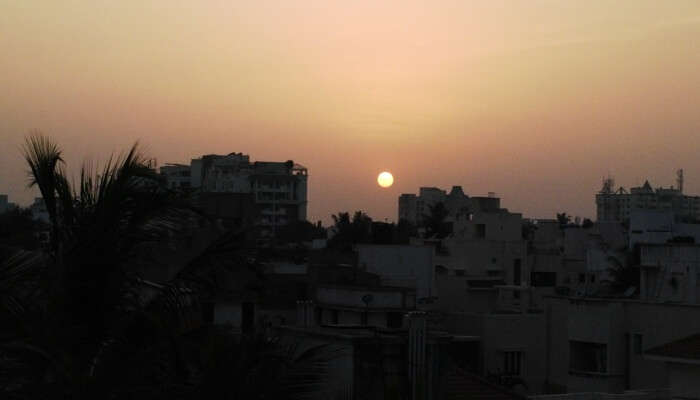 Chennai is never too cold it's believed to be the hottest in Chennai. So November to February months are considered as the best months to visit the city since its winter season in Chennai. The temperature remains pleasant during this time between 20 and 25 Degree Celsius. One can experience cool breezes from the sea which provides respite from the otherwise hot weather in Chennai. So one can also enjoy long morning walks during the daytime and breezy evenings.
10 Top Places To Visit In Chennai
Here is the list of top places to visit in Chennai for an enthralling vacation time :
1. Covelong Beach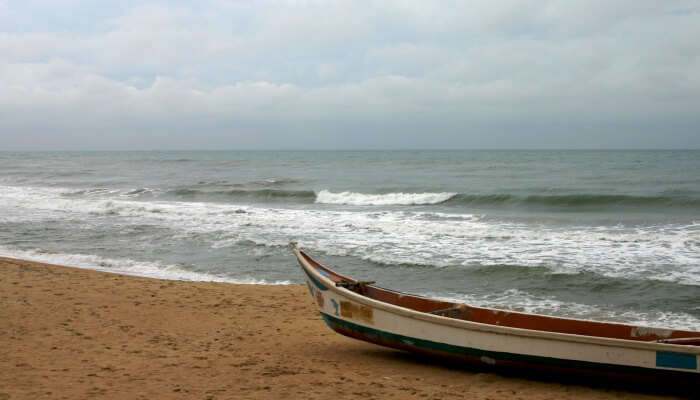 Located on the coast of Coromandel near the village Covelong, Covelong Beach is one of the most beautiful beaches around Chennai. Set amidst palm trees and sparkling silver sand, Covelong Beach has a captivating environment making it ideal for excursion and picnic spots. An important tourist spot in Chennai, the beach offers a plethora of water activities to its visitors swimming and windsurfing being the most popular ones.
Walk through the sands, rest under the palm trees or enjoy the calmness during the sunset, the experiences that this beach offers are unmatchable. Offering various water activities like surfing, jet skiing, boating, the beach is packed with thousands of visitors every day.
Must Read: 10 Things To Do In Chennai To Explore The Southern Pearl Of India At Its Best
2. Thiruvanmiyur Beach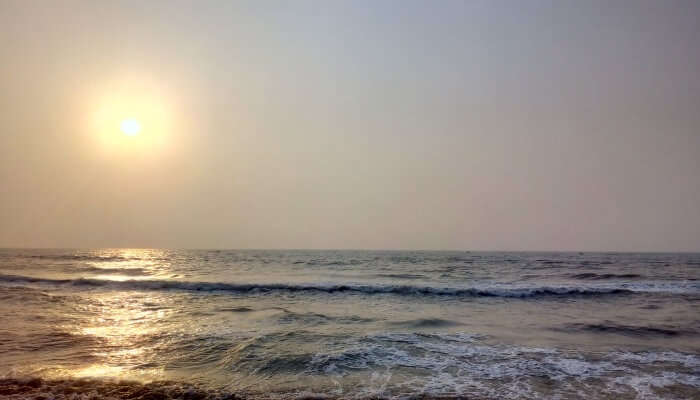 Image Source
Located in the neighbourhood of Thiruvanmiyur in Chennai, Thiruvanmiyur Beach is a quite isolated and tranquil spot as compared to other beaches. Offering beautiful sunrise and sunset views, it's the perfect place to rejuvenate and rewind yourself.
Mostly visited by nature lovers, the beach is more charming than you could have imagined. It's an ideal spot for romantic couples and solitude seekers as the atmosphere is quiet and tranquil.
Suggested Read: 12 World-Class Resorts In Chennai That Offer Guests With Utmost Comfort & Lavishness!
3. Fort St. George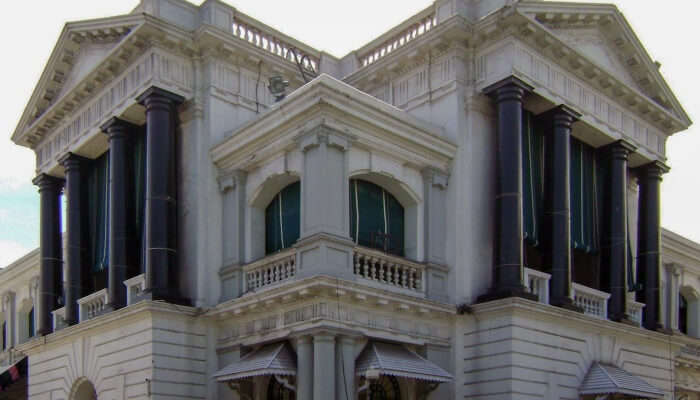 One of the live examples of British history in India, Fort St. George, is one of the official buildings of the British Empire in Chennai, and the first English fortress in India. Founded in 1644 at the coastal city of Madras, the place serves as a museum today. The gigantic monument and the architecture are sure to make you appreciate the British artistry.
The place is open for tourists. You can visit to witness artifacts, paintings, coins, silverware, arms, documents, and much more.
Suggested Read: 8 New Year Parties In Chennai (2020)
4. Madras War Memorial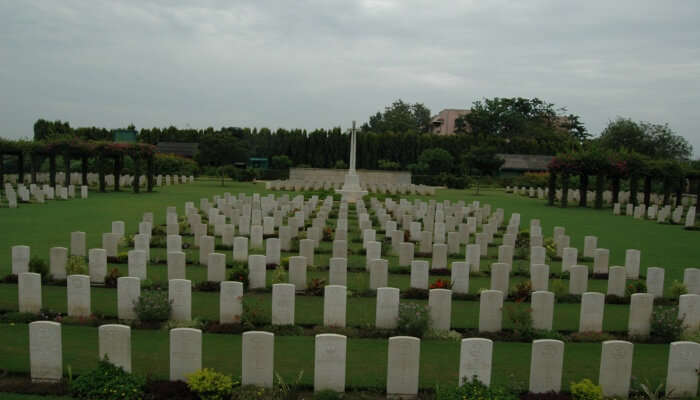 Witness the martyrs of the Second World War at Madras War Memorial. It is one of the most visited places in Chennai where you can take a stroll through the well-maintained gardens and find structures beautifully carved out of white stones with detailing of men who sacrificed their lives during World War II.
The best time to visit the place is during Army day or Vijay Diwas if you want to witness the special homage paid by the forces to the martyrs.
Suggested Read: 14 Best Beach Restaurants In Chennai For A Dinner Date With Views
5. Prakasam Salai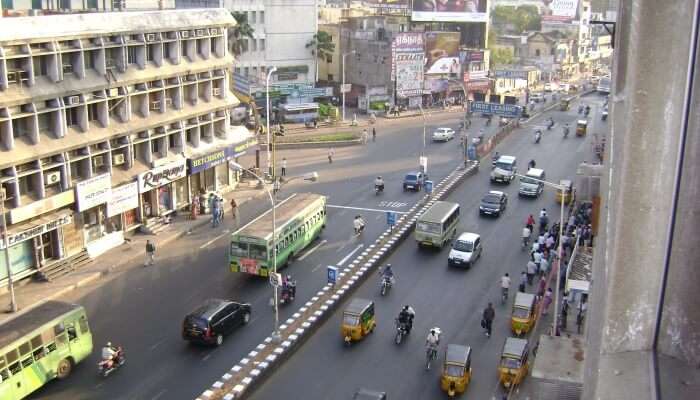 Built in 1795, this Roman-style architectural building is a significant tourist attraction in Chennai. The massive building is built with redbricks which have a beauty of its own. The gigantic structure can even be witnessed from a long distance. Visit Prakasam Salai and be a part of the Roman culture as you enter the compound of this historic structure.
Suggested Read: 30 Reasons To Look Forward To The Weekends If You Are in Chennai In 2020
6. Swami Vivekananda's House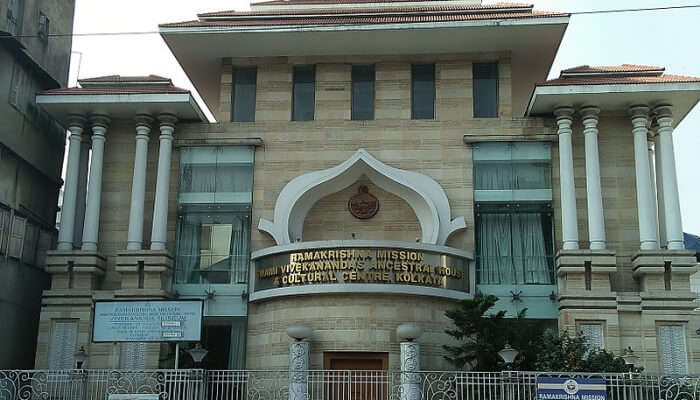 Take a knowledge tour and learn more about Indian culture and Swami Vivekananda's life. It is the place where Swami Vivekananda spent a few days of his life after he returned from the west. This historical place will sow positivity in your soul and arouse you towards a new approach of life as you witness the gallery, a meditation room, and walk through the Vivekananda Park.
Suggested Read: 18 Famous Temples In Chennai That Are Artistic, Spectacular, And Divine
7. Arignar Anna Zoological Park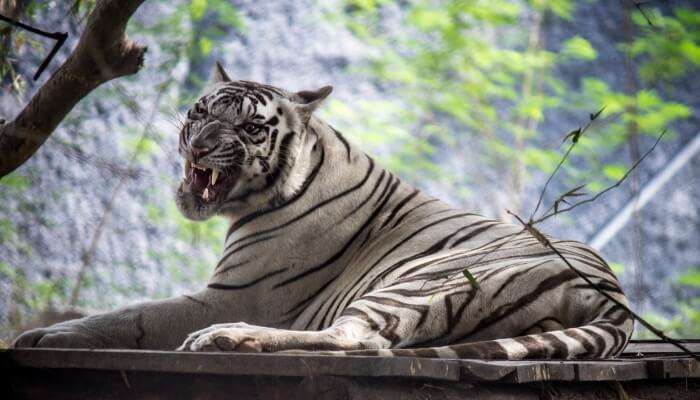 For animal lovers, this place is beyond missing. It is home to more than 500 rare species, which are mostly endangered. Pay a visit to the zoo and be a part of the various safaris offered, such as Lion Safari and the Elephant Safari. Not just home to the endangered species, it also boasts of a rich variety of flora and fauna of the region. Situated at a distance of 32 kms from Chennai city, the zoological park is a great weekend spot to visit with your little ones.
Also, witness the aquarium, crocodile house, butterfly house, and amphibian house, which the place has to offer.
Suggested Read: 10 Most Haunted Places In Chennai
8. George Town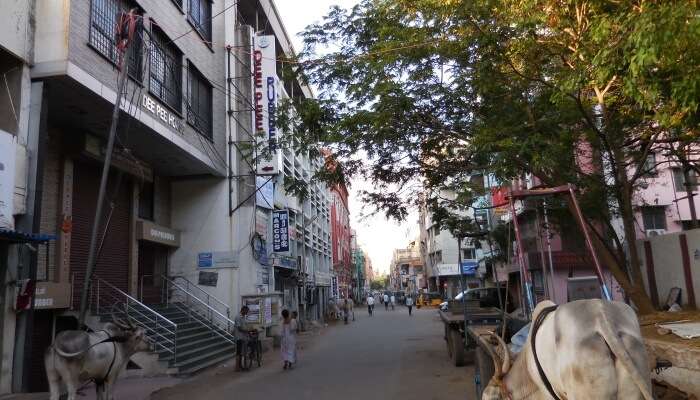 Shopping is an integral part of every tour. And where history accompanies the market place, what else would you expect. George Town is one of the oldest markets in Chennai, which offers anything and everything that you can legally imagine buying from Chennai at the right price.
Walk through the narrow lanes of George Town and witness the market place which is rich in history and has a story to depict The colorful scenes will surely amaze you.
Suggested Read: 4 Best Water Parks In Chennai Are Perfect To Beat The Summer Heat!
9. Marina Beach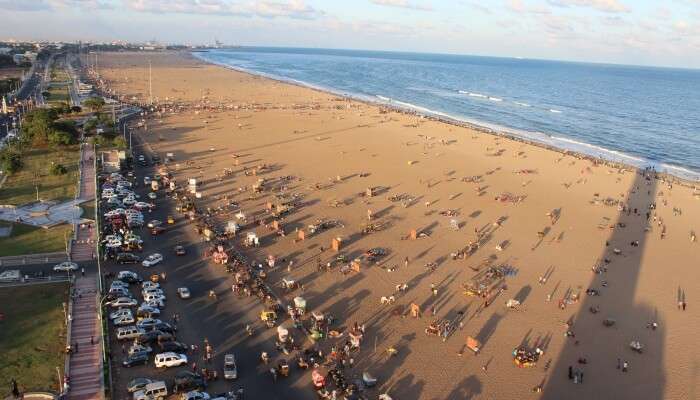 Find yourself in deep tranquillity and peace as you wander across the second largest beach in the world. Marina beach is mesmerizing in every sense of the word, enclosed by beautiful palm trees and glittering golden sand beneath feet. A very famous tourist spot and must-visit on trip to Chennai, Marina Beach captivates the onlooker with its beautiful sunrise and sunsets.
Cool winds never fail to rejuvenate you here. Do not miss enjoying the authentic south Indian snacks – crispy sundal and murukku sold at this beach. Awake the explorer in you and visit numerous historic places near the beach. A god blessed beach nestled in South India, Marina Beach is the perfect getaway.
Suggested Read: 19 Exquisite Beach Resorts In Chennai To Appease Your Coastal Cravings In 2020
10. Elliot's Beach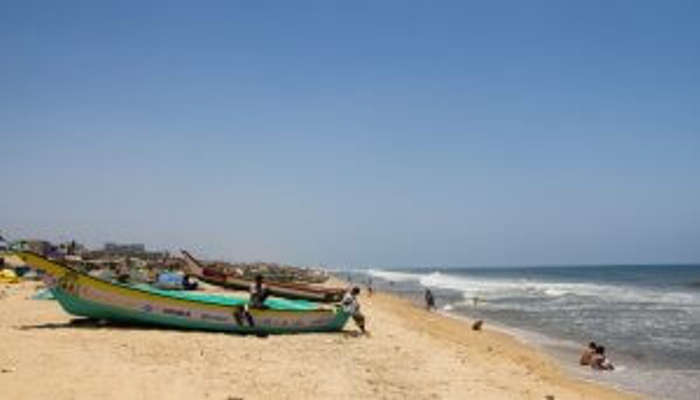 Located in Basant Nagar, Chennai, Elliot's Beach is a hot favorite destination of the youngsters. This astounding beach is named after Edward Elliot (who was once the chief magistrate and superintendent of police, Madras during the British times) and forms the end-point of the Marina Beach shore.
Out of all the spectacular beaches in the city, the beach is touted as one of the cleanest beaches in the city of Chennai. For those who want to enjoy solitude accompanied with the beauty of Mother Nature, this beach is an incredibly calm and tranquil place. To make the most of your vacation, you can also visit the Velankanni Church and the Ashtalakshmi Kovil nearby the beach.
How To Reach Chennai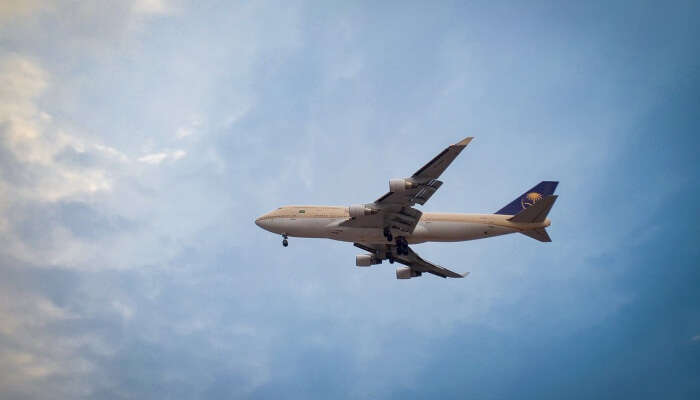 The city is just 7 kilometres away from the Chennai International Airport. The third busiest airport in India, Chennai International Airport is the main hub for major flights in South India. The airport is well-connected to most major airports in the world. Passengers can easily book their taxi at the prepaid taxi booths outside the airport. and reach the destination. Also there is no dearth of auto-rickshaws which can take you to the city at a relatively low fare.
Reaching the city via train is also easy thanks to the railway connectivity. Chennai has three major railway stations namely Chennai Central (code MAS), Chennai Egmore and Tambaram which are well-connected to major cities like Bengaluru, Mumbai, Coimbatore, Delhi, Cochin, Hyderabad, Kolkata and other Indian cities. Many super fast and express trains operate here on a daily basis.
Further Read: 19 Picnic Spots In And Around Chennai For An Extravagant Holiday Experience In 2020
Chennai is a metropolitan city which is blessed with natural aspects, making it a perfect holiday destination. This means that a vacation in Chennai would not only be culturally enriching but would also ensure a peaceful travel experience. Adding the above-listed places to visit in Chennai to your itinerary is a must for a fulfilling experience in this city of Tamil Nadu.
Frequently Asked Questions About Places To Visit In Chennai
Q. Is Chennai worth a visit?
A. Chennai, a 378 years old city boasts a thriving culture of music and arts. Besides being home to India's oldest artistic traditions and colonial history, There are lots of places you can visit in Chennai. It has a beauty that cannot be missed. Some of the oldest temples in the world and the world's second largest urban beach, Marine beach lie in Chennai.
Q. What is so special about Chennai?
A. Chennai, the capital city of Tamil Nadu, attracts many visitors both local and foreign tourists owing to its history, heritage and healthcare facilities. Known as an IT and industrial hub, it houses many innovative and ambitious startups who are redefining the creativity and work culture followed by Indian companies. With its mesmerizing temples, beaches, music and arts culture, Chennai serves as a gateway to the rest of the South. Foreign tourists also land here more frequently to get lost in the charm of the Mother Nature.
Q. Is Chennai safe?
A. Chennai is a sprawling and busy city and a relatively safe destination for visitors. It reports less crime than most other major Indian cities. However travellers should exercise increased caution when travelling in overcrowded places as pick-pocketing and begging are main problems here. Be careful as you pass by beggars as they specifically target foreigners and may even harass them for money.
Q. What should I do in Chennai?
A. Thing to do in Chennai:
1. Witness the glorious sunrise at Elliots Beach
2. Have unique experiences at MGM Dizzee World amusement park
3. Feed your literary desires at the Anna Centenary Library. …
4. Witness shore temples and sculpted wonders at Mahabalipuram. …
5. Visit India's longest and world's second largest beach, Marina beach
6. Plan a nightfall camp under the night sky at the Kovalam beach
or go beach camping and gaze at the stars at night
Q. What is famous in Chennai to eat?
A. Famous In Chennai to eat:
1. Filter Coffee – Do not miss a morning cup of filter coffee in Chennai
2. Idli – Binge on the white, fluffy, soft, and perfectly round idlis
3. Masala Dosa – Do not miss tasting the different types of dosas available in Chennai which can keep you full all day.
4. Sambar and Rasam rice – Try the delicious sambar and rasam rice flavored with different spices and vegetables
5. Vadai/Thayir Vadai. – Let Crisp, hot and deep fried vadai set your taste buds drooling
6. Meals – The 'Madras meals' is a delicious platter containing rice, sambar, pulses, vegetable curry, appalam and a sweet. A perfect combination for a mouthwatering lunch
7. Kuzhi Paniyaram. …the dumplings are available in steamed as well as fried form
8. Bajji. …As you walk along the sea shore, try hot bajjis with chutney
9. Adai – Packed with an amalgamation of ingredients, nothing tastes best as good as Adai in Chennai
Comments
comments