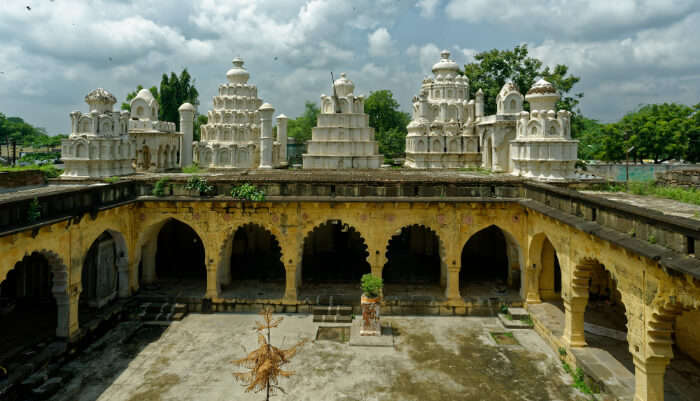 The city Jalna is located in the Jalna district in the Aurangabad Division or Marathwada region in the state of Maharashtra, India. Earlier the city of Jalna was a part of the Indian state Hyderabad, as a tehsil of Aurangabad. Later in the Jalna district was formed and since then the city of Jalna started to fall in Jalna district only. The formation of the Jalna district took place in the year 1981. There are many places in the city of Jalna where you can go and explore new things as the city is famous for some of the very older forts and temples like the Jalna fort, Sri Ganesh Temple and many more such places. Not just one but there are many places to visit in Jalna which one must definitely plan to go and explore.
8 Places To Visit In Jalna
As already stated above that there are a lot of places in the city of Jalna where you can visit. There are several tourist attractions in the city of Jalna. So whenever you go to this place make sure to visit the below-mentioned places to see the real beauty of this city.
1. Matsyodari Devi Temple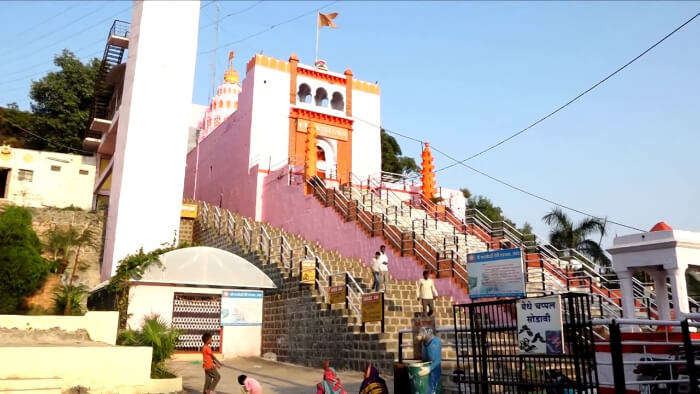 Jalna is full of temples and worship places so there are a lot of religious places in the city of Jalna where you can visit to get some peace and divine blessings of the almighty. The Matsyodari Temple is one of such divine locations in the city of Jalna. The Temple is named so because it is located on the hills and the shape of the hill in which it is situated lid on the shape of a fish. The fish in the Marathi language known as Matsya and so the temple is named Matsyodari Devi Temple. This temple is one of the oldest temples in the city of Jalna that attracts many people as it is believed that if you pray with full heart and compassion then your desires will be fulfilled. Every year in October during the time of Navratri there is an annual fair organized here, which adds to the beauty of this place. You should visit this temple whenever to travel in the city of Jalna as you will get immense peace here and you will be able to spend some time in a peaceful environment, free from the tensions and stress of the general life.
Location: Ambad, Maharashtra 431204
Must Read: 6 Best Places For Water Sports In Maharashtra You Must Experience In 2022!
2. Jamb Samantha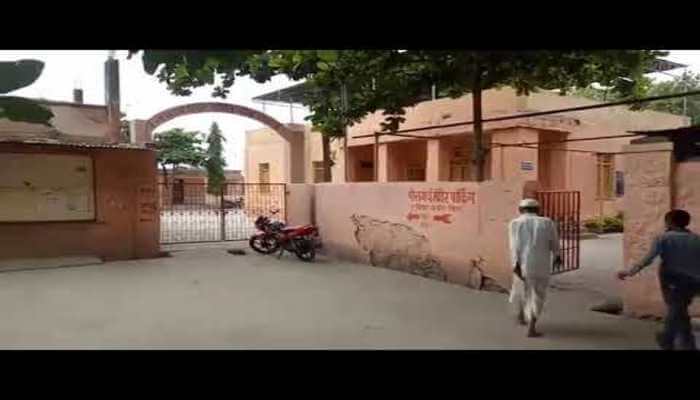 As human beings, we always look forward to holy places. These places not only fill our minds with peace, but also provide us with better insights into life. If you are in search of such a place, then without confusion, you should head to Jamb Samantha. This village is named after Lord Rama and Hanuman disciple's Samantha Ramdas Swami, whose original name was Narayan Suryaji. It is located in Ghansawangi of Jalna district. Every year on Ram Navami ,which is considered and celebrated as the birthday of Lord Rama, fair and lots of other activities are organized.Unlike most of the holy places where you will be provided with accommodation, food, etc. by the Nanasaheb committee which was registered in 1943. Apart from having the holy significance, it is also the nearest distance of three states and one union territory. Maharashtra, Andhra Pradesh, Daman and Diu, and Madhya Pradesh are the states along with their capitals that are Mumbai, Hyderabad, Daman, Bhopal is around 334km to 447km. You can easily reach this place with the help of transportation while the easiest and nearest been the Partur railway station.
Location: Jamb Samarth, Maharashtra 431507
Suggested Read: 35 Places To Visit In Mahabaleshwar For A Refreshing Maharashtra Trip In 2022!
3. Anandi Temple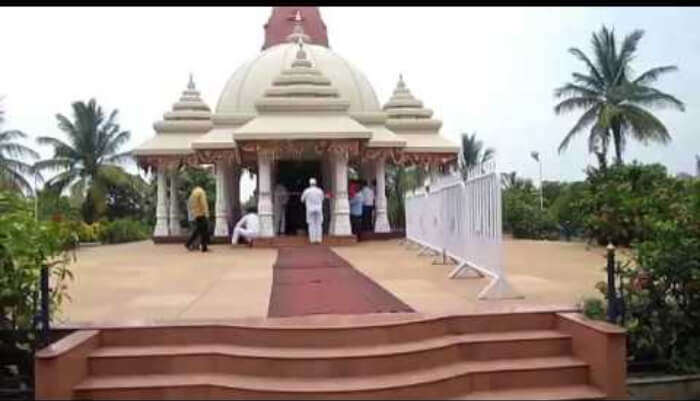 Shri Sant Anandi Swami took samadhi at this place. It is located at old Jalna. Like Jamb Samantha here also fair is organized however it occurs every year on Ashadi Ekadashi.This temple was constructed in remembrance of Shri Anandi Swami by the Maratha warrior Mahadji Scindia. With the historical significance of its own, this is supposed to be 250years old. Large numbers of devotees visit this place at this time creating an extremely devotional atmosphere. You can go to this temple at any time of the day that is morning, afternoon, evening. Airways are at a large distance so if you want to reach this place then railway would be the best convenient means. Lots of hotels and restaurants are also available so you don't need to worry about accommodation. This place is the amalgamation of the great Maratha warrior Mahadji Scindia period architecture and the serenity, calmness, inner peace which you get to feel in today's chaotic world makes it more special.
Location: Shri Aanandi swami gally, Shani mandir chwok, Sanjay Nagar, Old Jalna, Jalna, Maharashtra 431203
Suggested Read: The Staircase Waterfall In Maharashtra: A Hidden Gem That We Bet You'd Love To Explore!
4. Jalna Fort

Mastgad is the other name of Jalna fort. This was built by Kabil Khan in 1725. Nizam ul Mulk Asaf Jah was the one who ordered to build this fort. This occupies the town to the east side along with the citadel. The construction date is inscribed on the citadel in Persian.This fort also has a well which consists of lots of galleries. Going back into age always turn to be exciting with lots of questions in our head.We as the youth of today who have seen the diversity of our county will be able to acquaint ourselves with some of the historical facts after visiting this place. It's not only the architecture, inscribed language, but many of the other things also get clear into our head if we visit the place rather than reading about it. Accommodation and transportation can easily be availed. The best time to visit this place is from December to February.
Location: Jalna fort, Mastgad, Maharashtra
Suggested Read: 22 Absolutely Breathtaking Places To Visit In Monsoon In Maharashtra In 2022
---
Planning your holiday but confused about where to go? These travel stories help you find your best trip ever!
---
5. Sri Ganesh Temple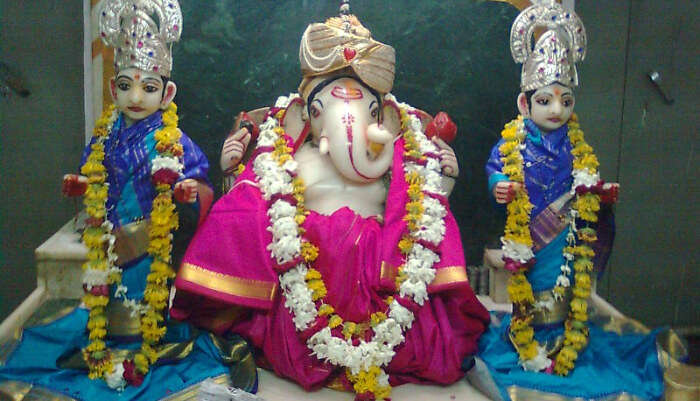 Maharashtra is most famous for the Ganesh Utsav. This festival is the heart of the state. So if you want to know this state closely then you should not forget to visit Sri Ganesh Temple.Occupying a large area with beautiful and attractive white color near Rajur in Jalna district, it is built on a small hill. It attracts a lot of devotees from all around the world.Usually, it is famous for the Angarika Chaturthi fair and each month's chathuris. It is believed to have great religious importance as the Ganesh Purana confirms that this is the complete Pithas of Lord Ganesh. The choice of visiting this place is yours be it the usual months of the year or during the Ganesh puja, however, it is good to be a visitor at the usual time as it might not be so crowded. It is 25km away from the city so either a railway or bus could be the best option.
Location: Millat Nagar, Bhawani Nagar, Maharashtra 431213
Suggested Read: Top 10 Restaurants In Maharashtra For Tasting The Best Foods Of This Indian State
6. Kali Masjid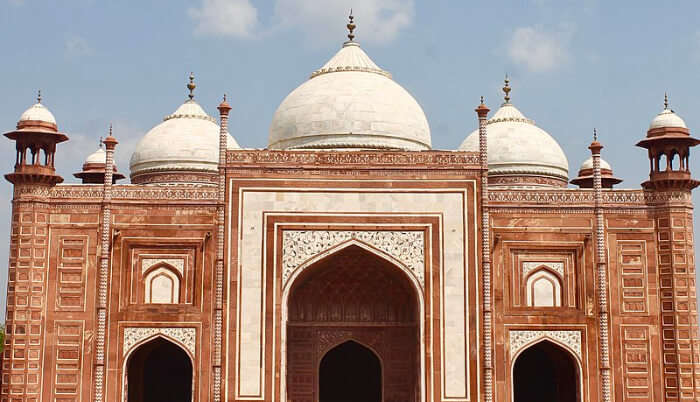 What kind of picture does occur in your mind when you think of Mumbai as the state of India? Are the people residing there are only Hindus or of other religions as well? I am sure the answer to these will be that it is the cosmopolitan state consisting of people from all religions. Yes, other parts of India also have a large no of people who belong to other religions but this state somehow becomes special when we look at the Kali masjid.This is the old and ancient mosques built around 400 years back. This is one of the rare as it is made up of black stone. Jamshed khan, holy saint built it near AD 1557.It is also known as Jumma Masjid has alluring stonework. Though being the place of worship it is also one of the historic sights which attracts huge numbers of visitors. Jalna is the nearest railway station and Aurangabad the nearest airport.
Location: Opposite Urdu high school court road, Guru Ganesh Nagar, Sanjay Nagar, Old Jalna, Jalna, Maharashtra 431213
Suggested Read: The New Fossil Park To Open In Maharashtra Will Help You Relive Your 'Jurassic Park' Memories!
7. Moti Bagh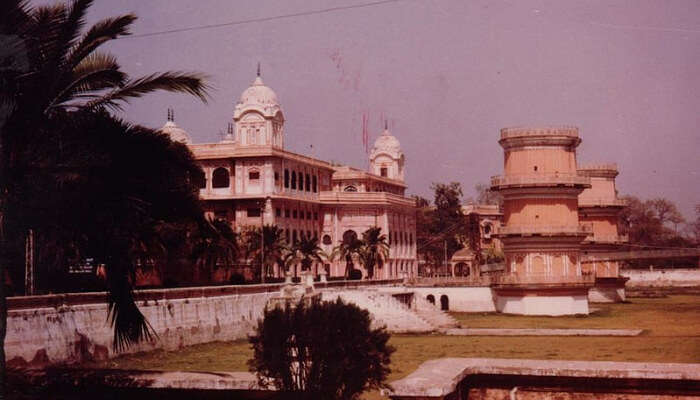 Jamshed khan, who built the Kali masjid also laid his hand in the construction of Moti Talav. Moti Bagh is situated near this reservoir lake. It is a garden which not only has beautiful varieties of flowers but also has music, a park for the children with mini trains and lots more. This is owned by the Nagar Parishad, it is also a part of Sambhayaji Udyan. Although you can visit this place at any time between November and February. However, if you want to see the blooming fresh flowers then you should pack your bag during the spring season. Along with the beautiful sight of colors you can also enjoy the street food. Any form of transportation could be used but the railway would always be affordable and nearest to all.
Location: Jalna Industrial Area MIDC, Jalna, Maharashtra 431213
Suggested Read: 8 Best Malvan Resorts That Add Comfort To Your Beach Vacation In Maharashtra!
8. Mazar – E- Maulai Nooruddin Saheb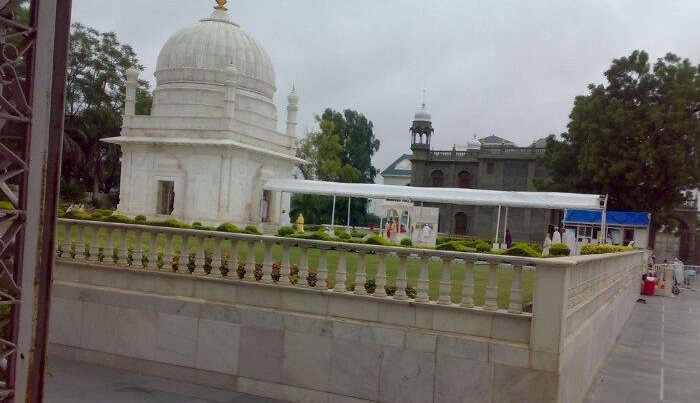 Yet another peaceful and beautiful locations that you must visit in the city of Jalna is Mazar – E- Maulai Nooruddin Saheb. This place is also counted among some of the most important and special places in the city of Jalna as this place has its historical significance which attracts people and so a lot of people visit here to get some peace within. Some people like to spend time with history so they choose to visit such places where they can feel the historical past. So basically the Mausoleum of Moula Naruddin which is named as Mazar – E- Maulai Noorudin Saheb was the first caretaker or the representative of India of the Dawoodi Bohra Dawat. During the time of the Yemen rule in the Indian states, this was designed as the center of the Yemen rule in India. The great Moulai Naruddin went to Egypt, Cairo and many more places in search of knowledge. He finally came to Indian states in 467AH and went to Deccan. There he lived and gained knowledge. He became the representative then and died in Jalna city and so this place is very significant and important.
Location: Beed Kahi Hwy, Dongaon, Maharashtra, 431121
Further Read: Top 22 Places To Visit In Maharashtra In Summer 2022 For A Cool Vacation
The above mentioned places are the best locations that can be visited in the city of Jalna. You can, of course, enjoy many other places but make sure to visit all these places whenever you take a trip to the city of Jalna in the state of Maharashtra. You will also enjoy the local food in the city and can go shopping in the nearby shops to add to your pleasures on the trip to Jalna. So now when you plan a vacation in Maharashtra, make sure to go and enjoy a tour of these attractions.
Disclaimer: TravelTriangle claims no credit for images featured on our blog site unless otherwise noted. All visual content is copyrighted to its respectful owners. We try to link back to original sources whenever possible. If you own the rights to any of the images, and do not wish them to appear on TravelTriangle, please contact us and they will be promptly removed. We believe in providing proper attribution to the original author, artist or photographer.
Please Note: Any information published by TravelTriangle in any form of content is not intended to be a substitute for any kind of medical advice, and one must not take any action before consulting a professional medical expert of their own choice.
Frequently Asked Questions About Places To Visit In Jalna
What makes Jalna famous?
Jalna is famous for several places like the Jalna fort, Jamb Samaria, Sri Ganesh Temple, Kali Masjid, and many more such places.
What is the best time to visit Jalna city?
The monsoon and winter season is the best time to visit the city of Jalna. This means that you can make a trip to Jalna from November to March.
Is the city of Jalna pricey?
As compared to the northern states of India, the state of Maharashtra is somewhat pricey so the city of Jalna us also slightly costly but it is not too expensive to travel.
Where is the city of Jalna located?
The city Jalna is located in the Jalna district in the Aurangabad Division or Marathwada region in the state of Maharashtra, India.
Is the city of Jalna suitable for a group holiday?
Yes, the city of Jalna is a good location to travel in groups as you will learn to take a tour of the various temples, forts restaurants in groups as it will be more fun and full of an exciting experience.
Is the city of Jalna safe for the tourists and visitors?
Yes, the city of Jalna is very safe and secure. The Maharashtra police are really very active and functional to help the people and they take care of the city very effectively.
Is the transportation system in the city of Jalna?
Yes, the transportation system in the city of Jalna is really good and there are local ad well as private transportation systems easily available in the city of Jalna.
How is the weather condition of the city of Jalna?
The weather in the city of Jalna is mostly humid in the summer season and the city is very pleasant during the winter and Monsoon season. That is why the preferred time to visit Jalna is in the winter and monsoon season.
---
People Also Read
Places To Visit In Badami Places To Visit Near Sikar Places To Visit In Bhuntar