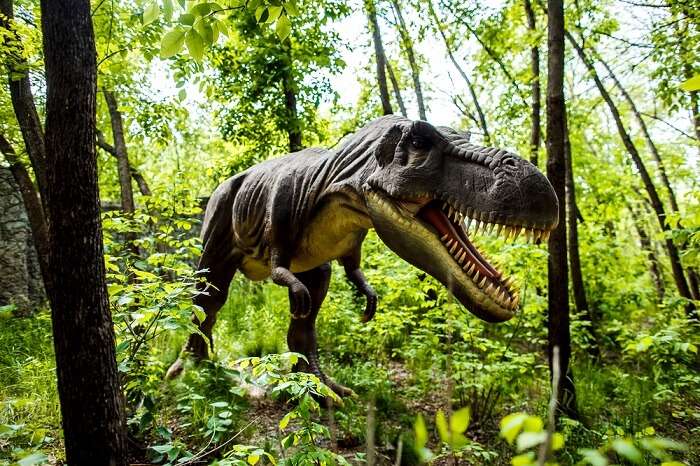 A floating restaurant in the middle of the sea, the Mumbai-Ahmedabad high speed rail corridor, and the new Mumbai to Delhi Super Expressway maybe weren't enough already for attracting tourists like you and us that now there's a first-of-its-kind fossil park opening in Maharashtra. (Not that we aren't excited!)
This new attraction will be situated in the Gadchiroli district in Maharashtra, which will then make the region an absolutely unique tourist destination. While the news has already been rolled out, the project as of now is still at the initial stage. The Directorate of Archaeology and Museums of Maharashtra is working towards gathering all the required data & information from the concerned departments like the Geological Survey of India (GSI).
The new fossil park to open in Maharashtra will be located on the NH16, which connects Nizamabad in Telangana and Jagdalpur in Chattisgarh. The attraction is undoubtedly a one-of-its-kind in the region and the country, and will definitely live up to this fact as most of the original objects that will be displayed in the park are real fossils found in the Sironcha Forest Division of Gadchiroli district itself.
Suggested Read: Places To Visit In Maharashtra In Summer: Top 10 Sites For A Cool Vacation!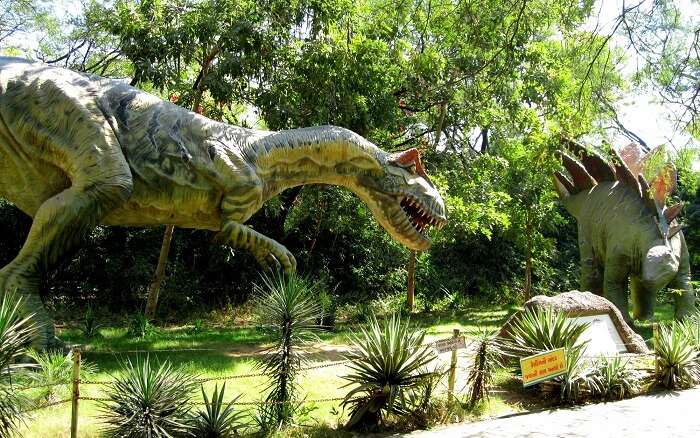 In the midst of rolling out this news, Tushar Chavan, the Deputy Conservator of Forests (DCF), Sironcha, Gadchiroli Circle said, "The proposed Wadadham fossil park (nearly 950 km away from Mumbai) is located in Sironcha Taluka which is at the southern tip of the Gadchiroli district. The present proposed area for fossil park represents upper Gondwana Kota formations belonging to early Jurassic period and the scientific investigations have revealed that the present area was near the sea.", as reported in TOI.
He also mentioned that two palaeontologists from the USA will be visiting the location of the Fossil Park in Maharashtra by the end of April 2018. The project is spread out across 2 hectares of land and will help in generating employment in the district apart from boosting tourism.
Further Read: 13 Picnic Spots Near Nagpur That Guarantee A Serene Weekend Getaway In 2022
While on one side this news along with the others in the past is keeping the state on the top of the travel charts, it's also a perfect excuse for history buffs & explorers to start planning their trip to Maharashtra!
Comments
comments