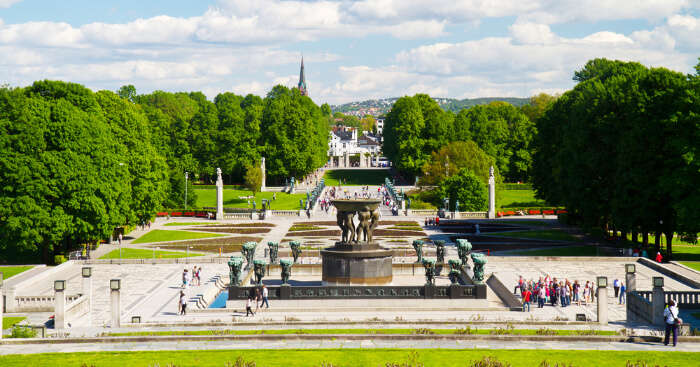 Oslo, the capital city of Norway offers breathtaking beauty along with an amazing cultural vibe, making it a must visit place for any travel connoisseur. In spite of being comparatively smaller than the famous cities across the world, it has so much to offer to a tourist that it can make any vacation worth remembering. From the historical museums and beautiful galleries to places offering beautiful vistas, there are scores of places to visit in Oslo, Norway. So here we bring you a list of places you just can't afford to miss.
Top 19 Places To Visit In Oslo
Here is the list of places to visit in Oslo which covers the best Oslo points of interests and the places of sightseeing around this capital city.
The National Gallery
Natural History Museum
Norwegian Opera and Ballet House
Holmenkollen Ski Museum
City Hall
Vigeland Sculpture Park
Tusenfryd Amusement Park
Royal Palace
Viking Ship Museum
Akershus Fortress
Munch Museum
Museum Of Cultural History
Fram Museum
Oslo Cathedral
Nordmarka
Natural History Museum And Botanical Gardens
Nobels Fredssenter
Norwegian Folk Museum
Tryvann Ski Resort
1. The National Gallery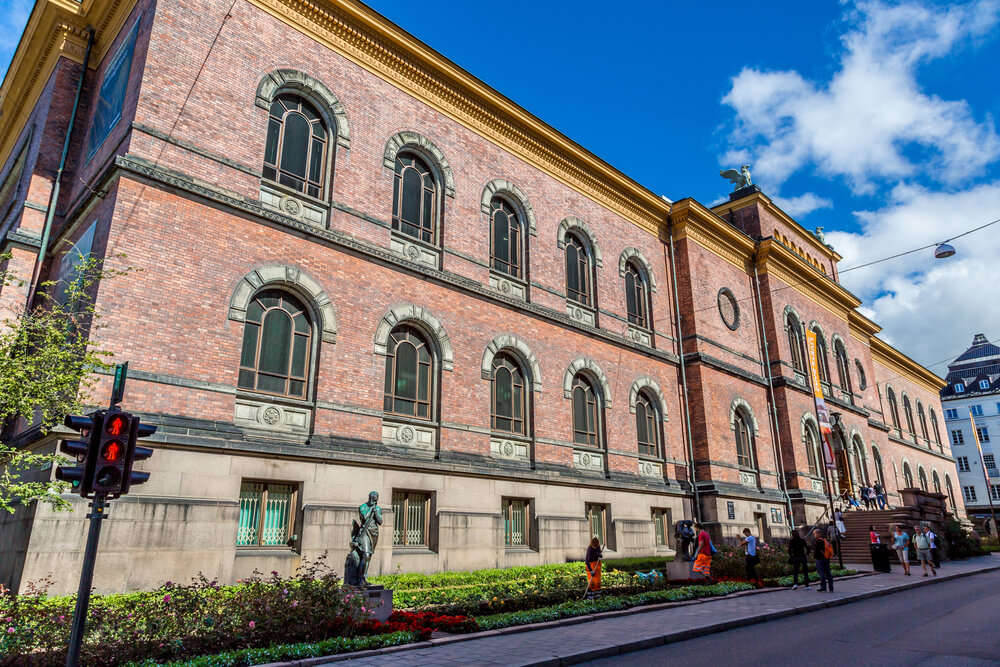 One of the best places to visit in Oslo city, the national gallery offers all the creative things from drawings to sculptures, an art lover would want. It has the largest collection of art in Norway and was founded in 1837. You can find art pieces by Norwegian artists of repute along with some select pieces from famous artists from around the world. The highlights include: Madonna, The Dance of life, Tidemand and so on. One of the highlights that make it a must on every Oslo sightseeing list is a fairy tale room which depicts mythical characters from famous fairy tales.
Location: Universitetsgata 13, Oslo.
2. Natural History Museum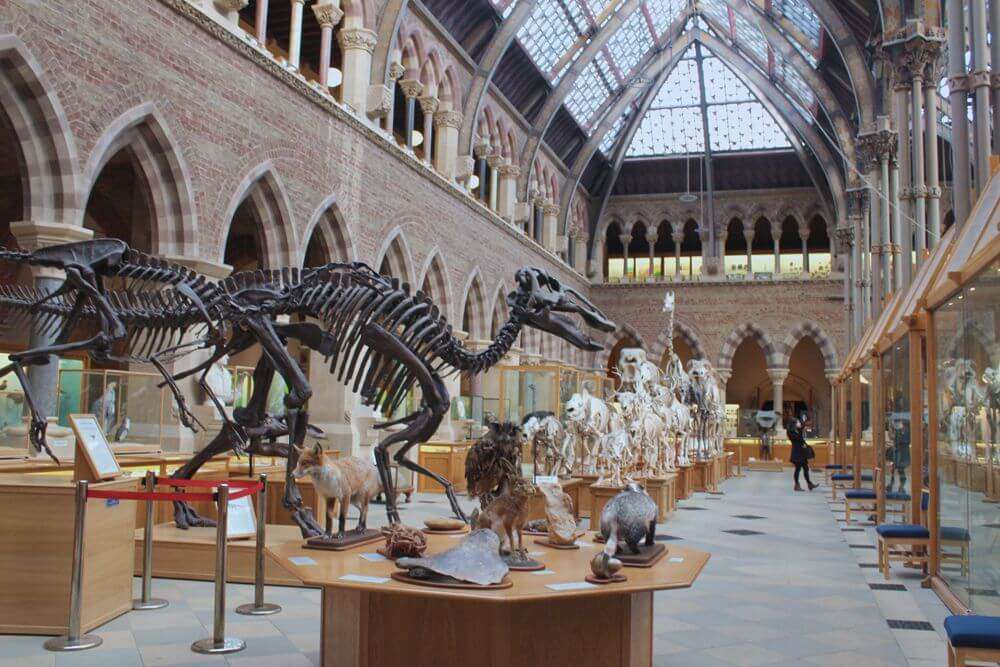 If you are wondering what to see in your Oslo tour, the Natural History Museum should be definitively on your itinerary. It is the biggest and oldest museum in Norway of natural history located near Toyen in Oslo. The botanical gardens were established in 1814. The other gardens: zoology, geology, botany were added about a hundred years after that. Though the geological garden is being closed for the public the other two help in increasing the number of tourists in the museum. The botanical garden boasts approximately 7,000 species with more than 35,000 plants.
Location: University of Oslo, Tøyen, Oslo, Norway
Must Read: Norway Nightlife:10 Buzzing Places To Set The Scene!
3. Norwegian Opera And Ballet House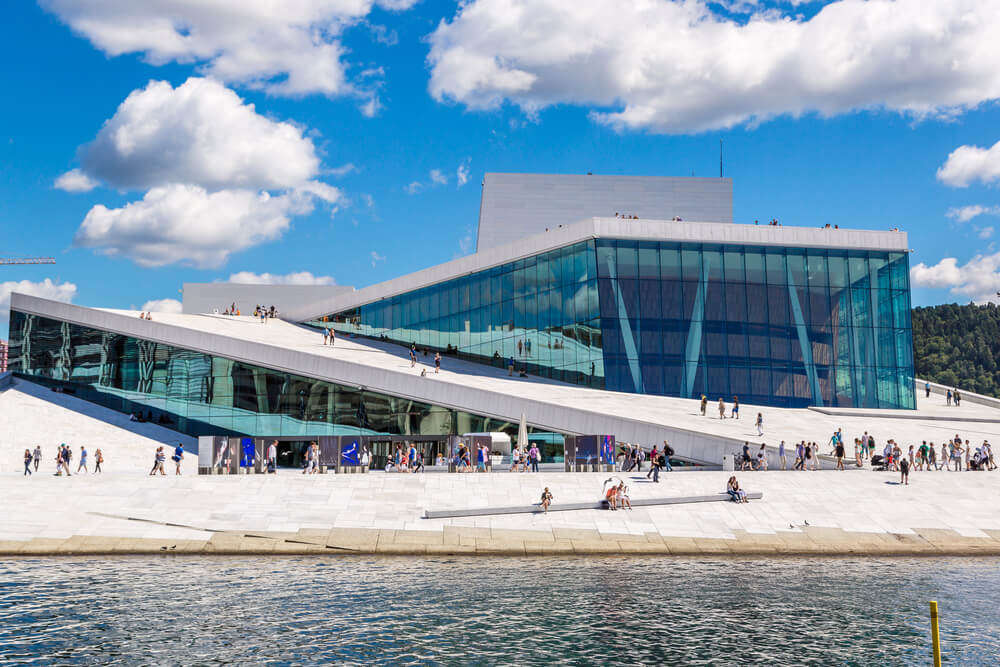 The largest performing institution of music and arts in Norway, the Norwegian Opera House is foremost amidst the Oslo tourist attractions was founded in 1957 and is located near the harbor which provides a wonderful view to its visitors. The angled exteriors of the Opera house seem to rise from the water. You will get to see the performances related to Norwegian culture and the artistic performance of other popular artists. The opera has got around 60 quality dancers who can win the hearts with their performance. Around 100 musicians and 50 professional singers add up to the beauty of the house and entertain the visitors. There is another section which is dedicated to the children and youngsters and is very famous as well.
Location: 0150 Oslo, Norway
4. Holmenkollen Ski Museum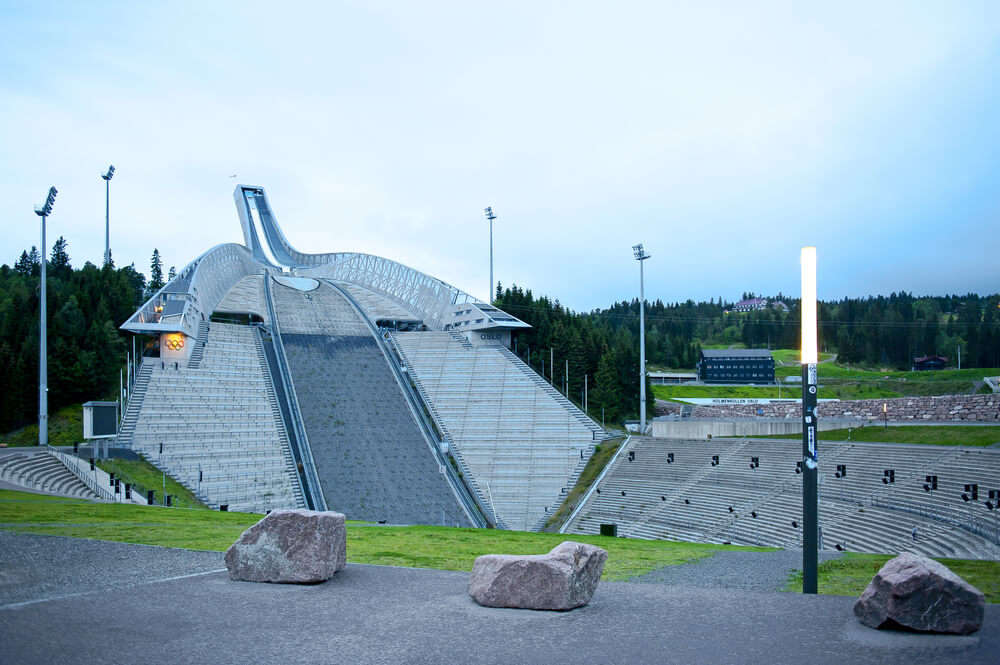 Another very famous museum in Norway which is the oldest ski museum in the world is located under the famous ski jump and was founded in 1923 and is a must to visit place in Oslo. It is promoted by Oslo tourism as it depicts 4,000 years of skiing history which starts from the Stone Age and also the skies from the Viking Age. The museum is owned and monitored by Skiforeningen. It also provides the exhibition of snowboarding.
Location: Kongeveien 5, 0787 Oslo, Norway
Suggested Read: 10 Classy Norway Hotels For The Best Views Of Fjords, Snow, & The Northern Lights
5. City Hall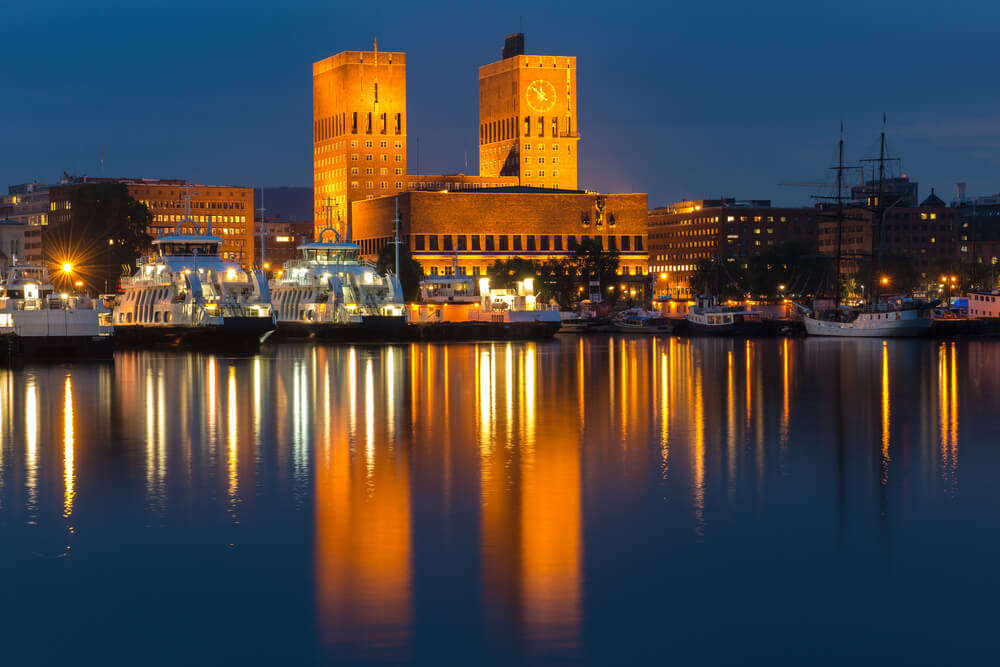 If you were to make recommendations about things to see in Oslo, the City Hall will definitely be recommended. The large City Hall also called as the Rådhuset holds a pride of place amidst the city's landmarks. The imposing facade built from bricks and concrete was designed by Arnstein Arneberg and Magnus Poulson. It has two towers, out of which one holds a huge clock face. This is the one of the best places to visit in Oslo at night when all the building are beautifully lit!
Location: Rådhusplassen 1, 0037 Oslo, Norway
6. Vigeland Sculpture Park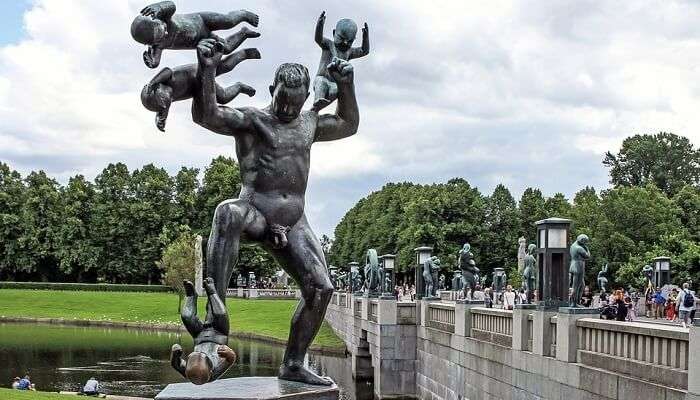 When you make a list of Oslo Norway point of interest, the Vigeland Sculpture Park will be mentioned for sure. It is a single artist's creation and the largest sculpture park in the world of its kind which was completed in a 10-year span from 1939 to 1949. The Sculpture Park contains the architecture of Gustav Vigeland who has invested his lifework into it. There are more than 200 sculptures in the park which are made of bronze, granite and wrought iron. It is one of the most visited places by the visitors in Norway.
Location: Nobels gate 32, 0268 Oslo, Norway
Suggested Read: Top 10 Places To Visit In Norway For The Love Of History, Nature, And Architecture
7. Tusenfryd Amusement Park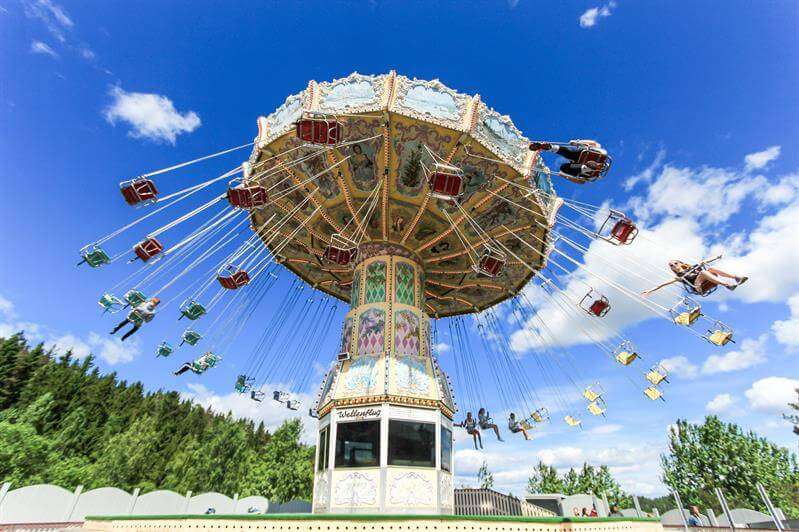 The largest amusement park in Norway is located in the south of Oslo in Vinterbro which was officially opened in June 1988 and took 18 months to get completed. This is often a part of Oslo tours by various tour operators. There are various fun to do things in the park like games which consist of different types of rides like water rides, roller coaster, kiddie rides and so on. You should definitely consider going to this amusement park if you're looking for the most amazing places to visit in Oslo in summer!
Location: Fryds Vei 25, 1407 Vinterbro, Norway
8. Royal Palace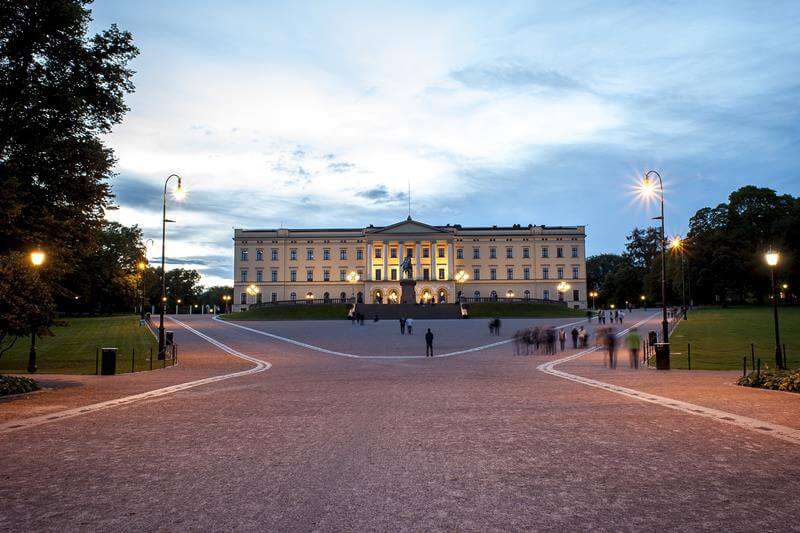 One of the places to visit in Oslo Norway is the Royal Palace, located at the northwest end of Karl Johansgate. This palace built in 1825 is a commanding presence on the cityscape. The public is not allowed to visit this enormous 173-room building, but you can enjoy its beautiful grounds and watch the regular changing of the guard. Near the palace also lies the Norwegian Nobel Institute, in the hallowed confines of which, the Nobel Peace Prize is presented.
Location: Slottsplassen 1, 0010 Oslo, Norway
Suggested Read: 10 Things That Turn Norway Honeymoon Into A Dreamy Beginning For Any Couple
9. Viking Ship Museum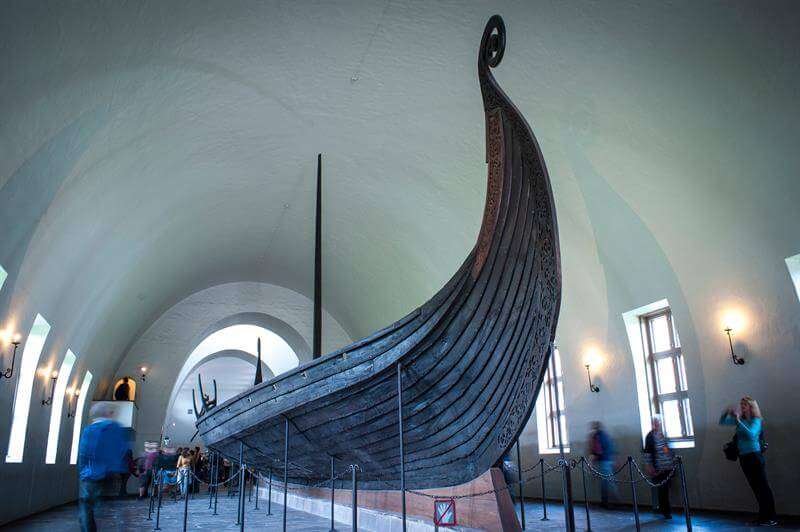 One of the most visited places in Oslo and one of the really famous Oslo tourist attractions is the Viking Ship Museum, located at Bygdoy. Established in 1913, this museum has got everything that an art and history lover wants. You will get to see the historical collection of Viking Ships. It has got the pieces of evidence of ships from the past and is loved by visitors a lot.
Location: Huk Aveny 35, 0287 Oslo, Norway
10. Akershus Fortress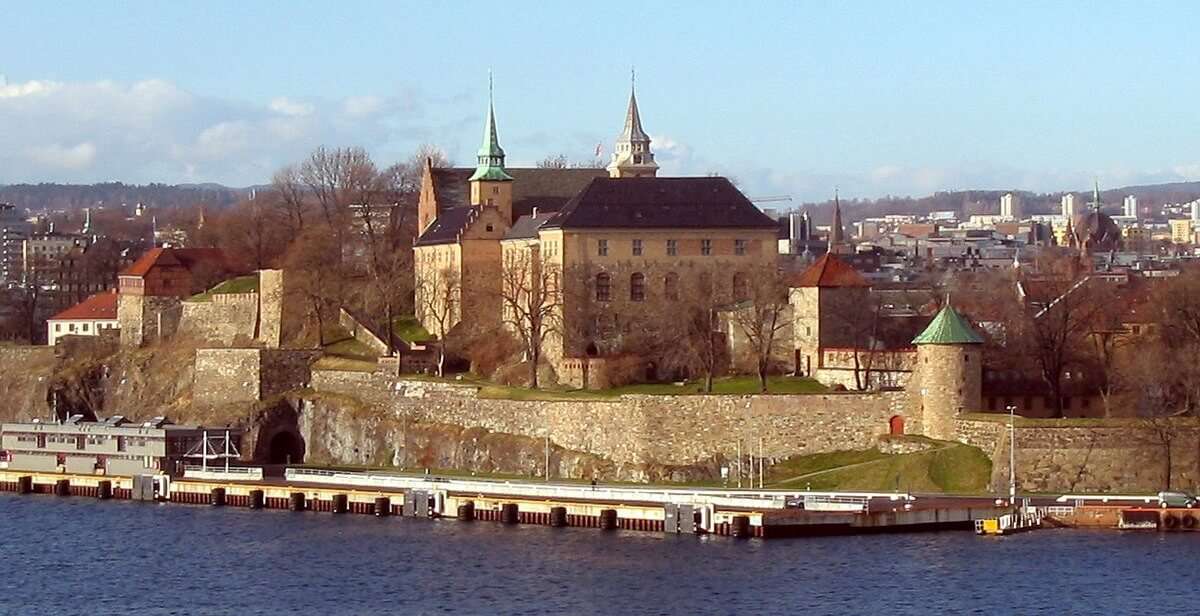 A very popular Fortress of Norway, also known as Akershus Castle dates back to the medieval era and was built in order to protect the residents in Oslo. The creation was completed in the 1290s by King Haakon V. You will get to see a glimpse of Norwegian history and culture in the castle. One of the main Oslo tourist attractions, this place has been the venue of very popular events and the concerts.
Location: 0150 Oslo, Norway
11. Munch Museum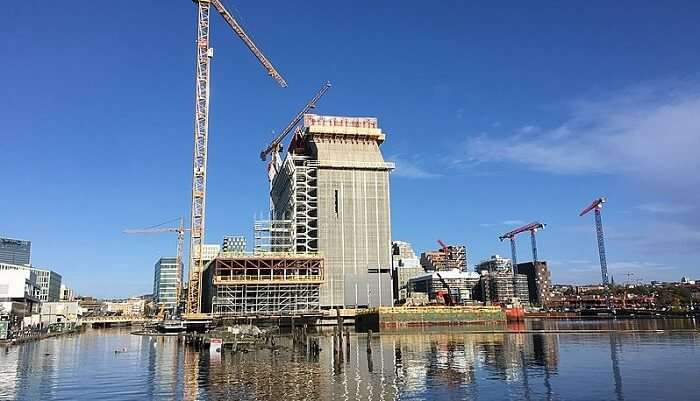 Based on the life of Edvard Munch, Norway's most-renowned painter, this museum exhibits the various works of the artists, from graphic art to sculptures. The museum has also kept on display the artist's watercolors that Munch once used as well as his private library. Munch Museum consists about 28,000 of such pieces of work. You'll even get to have an insight into the artist's life through the guided tours, lectures, concerts, and film screenings that keep getting organized here. Needless to say, this is one of the top places to visit in Oslo.
Location: Tøyengata 53, 0578 Oslo, Norway
12. Museum Of Cultural History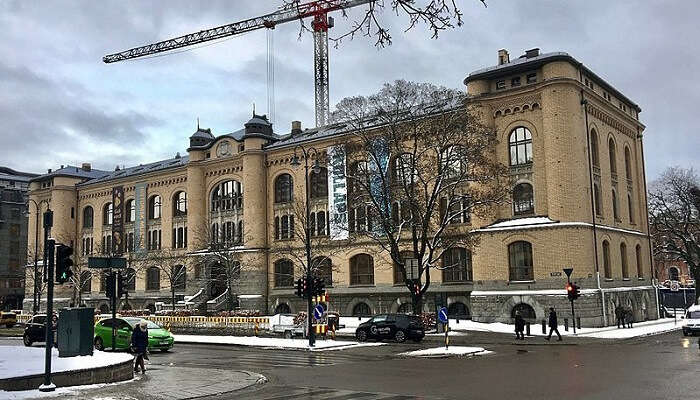 This is one of the most prominent places to go in Oslo, Norway, as this museum takes care of the functioning of Viking Ship Museum as well as the Historical Museum of the city. In the Museum of Cultural History, you'll find the biggest collection of Egyptian piece of art in the whole Norway. This also includes the funerary objects as well as mummies. The Medieval collection too is impressively huge and intriguing. You'll even witness the coins that date back to 2,600 years.
Location: Frederiks gate 2, 0164 Oslo, Norway
13. Fram Museum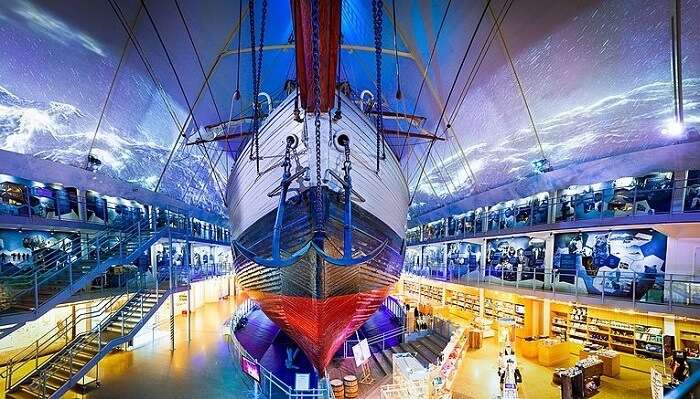 This museum has been established considering the first ever Norwegian ship that was designed especially for the purpose of polar research. This museum is surely one of the best places to visit in Oslo, Norway for those who want to attempt the Arctic exploration. Adjoined to this museum is Kon-Tiki Museum – a museum that has been built to honor Thor Heyerdahl, who gained fame for sailing from Peru to the easter region of Polynesia in the year 1947.
Location: Bygdøynesveien 39, 0286 Oslo, Norway
Suggested Read: 10 Incredible Tourist Places One Must See In Norway's Bergen
14. Oslo Cathedral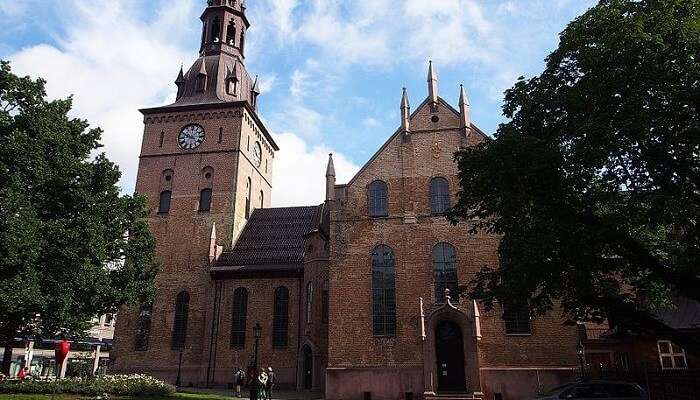 If you're thinking what is Oslo famous for, then you must visit this cathedral – one of the places this capital city is famous for! Sanctified in the year 1697, Oslo Cathedral has gone through various renovations and reconstructions over the years. In the year 1850, the tower was reconstructed and the interiors were renovated just after the end of WW2. The highlight of this cathedral is the main doorway where you will see well-ornamented bronze doors.
Location: Karl Johans gate 11, 0154 Oslo, Norway
Suggested Read: Cabin Vindehim In Norway In 2022 Is A Divine Stay Peeking Out Of Tons Of Snow
15. Nordmarka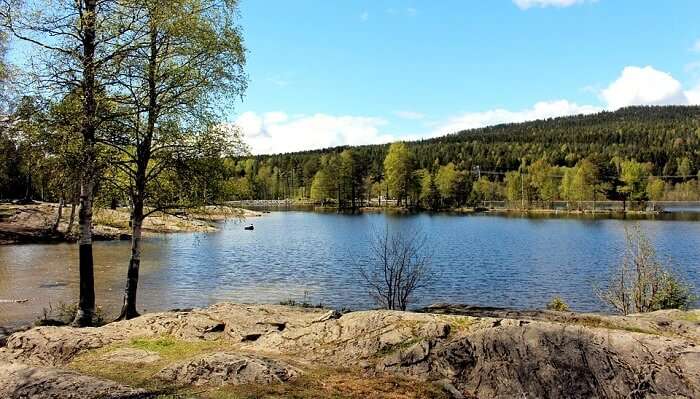 A perfect place to escape the bustling of the city and embrace the wonders of mother nature, Nordmarka is a destination that allows visitors to hike in some of the most surreal forests of the world. One of the best places to visit in Oslo in one day, Nordmarka houses a fair amount of trails along with mesmerizing lates and cute little cabin cafes. Hiking in Nordmarka forest is certainly one of the best sources of rejuvenation.
Location: Nordmarka, Oslo
Suggested Read: Trekking in Norway: 10 Best Spots For Trekking The Nordic Mountains
16. Natural History Museum And Botanical Gardens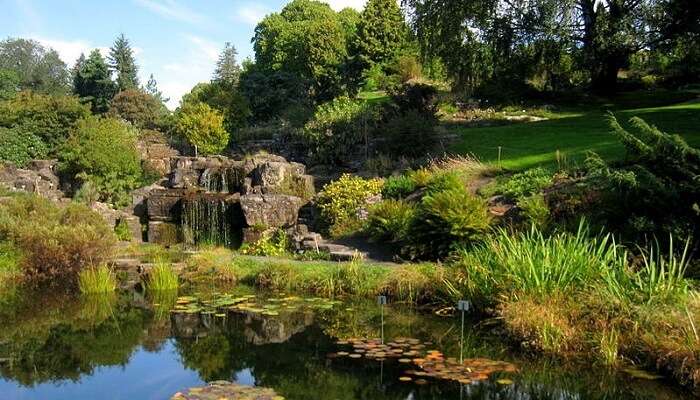 Exhibiting three different parts- Zoological Museum, Geological Museum, and Botanical Gardens, Natural History Museum and Botanical Gardens is a great place to witness the Norwegian flourishing flora and stunning fauna. This place is nothing less than a paradise on earth for nature admirers. National History Museum allows the visitors to be grateful for the marvels of nature.
Location: Tøyen, Oslo
17. Nobels Fredssenter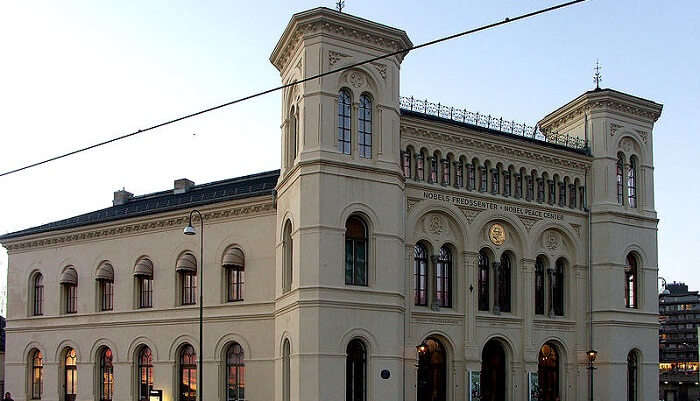 A museum dedicated to those human beings who have won Nobel Peace Prize, Nobels Fredssenter is an intriguing and fascinating place to visit in Oslo. Sitting next to the City Hall itself, this museum gives the visitors an opportunity to get an insight into the lives and achievements of the winners. Yearly the museum hosts special displays about the people who have Nobel Peace Prize that particular year.
Location: Brynjulf Bulls plass 1, 0250 Oslo, Norway
Suggested Read: 10 Popular Festivals in Norway To Add Some Festive Vibes To Your Trip
18. Norwegian Folk Museum

Narrating the stories about Norwegian cultures and traditions, Norwegian Folk Museum is an ideal place to visit for those who are seeking to get an insight into the culture of Norway. One of the oldest and largest open-air museums, Norwegian Folk Museum houses an ample amount of traditional farms, houses, and apartment blocks that have been transferred from various parts of Norway. When visited in summers, this museum teleports visitors to the old days of horse carriage rides, handicrafts, freshly baked products, and much more.
Location: Museumsveien 10, 0287 Oslo, Norway
19. Tryvann Ski Resort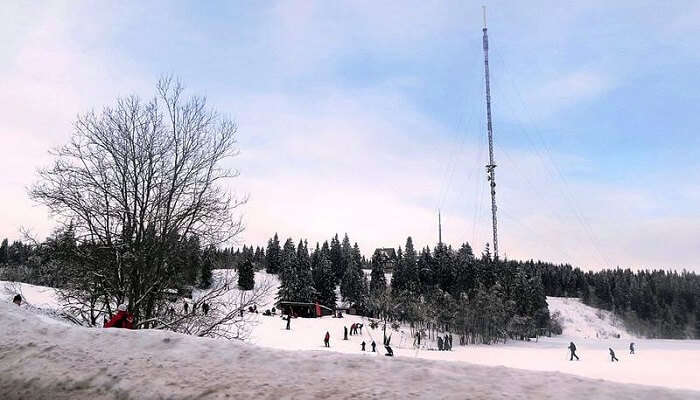 The winter season in Norway is magical. As soon as the snow sets in, Norwegians get ready to take off for their ski adventures. Located just a couple of minutes from Oslo, Tryvann Ski Resort is a paradise on earth for the adventure enthusiasts out there. This resort houses 18 types of runs exhibiting different levels of difficulty and is one of the must-visit places to visit when traveling to Norway during the winter season.
Location: Tryvannsveien 64, 0791 Oslo, Norway
Further Read: Norway In May: For A Fun Packed Holiday With The Best Of Spring In This Land!
These are some of the best places to visit in Oslo which will give an insight of the city's culture and heritage and gives all the reason to not miss out. Make sure you make all these attractions a part of your itinerary and enjoy your visit to Oslo to the fullest. Book your trip to Norway right away!
Frequently Asked Questions about Places to Visit in Oslo
What are the top attractions to visit in Oslo?
Attractions like Vigeland Sculpture Park, Viking Ship Museum, Akershus Fortress, The Royal Palace, Oslo Opera House, Fram Museum, Oslo National Museum, Munch Museum, Museum Of Cultural History, and Holmenkollen Ski Museum allow you to witness the best of this destination.
Can I visit Oslo during the current Covid situation?
Yes, you can plan a visit to Oslo during the current Covid situation. However, make sure that you are completely vaccinated and always carry your vaccination certificate. Besides this, you need to follow government protocols that include wearing a mask when in public, sanitizing hands at certain intervals, and maintaining social distance.
Which are the places to visit in Oslo at night?
The Norwegian National Opera and ballet, Schouskjelleren, National Theater, Sir Winston's Public House, Colosseum, etc. are some of the best places where you can visit in Oslo at night.
When is the best time to visit Oslo?
The months from May to August are considered to be the best ones to witness the glory of Oslo. During this time, the weather is favourable to enjoy sightseeing and outdoor activities.
Where can I stay in Oslo?
Some of the best hotels in Oslo are The Thief, Hotel Continental, Camillas Hus, Amerikalinjen, The Grand Hotel, and more.
Which are the best things to buy from Oslo?
Cloudberry jam, cheese slicer, viking jewellery, freia chocolate, akevitt are some souvenirs you can buy as souvenirs in Oslo.
People Also Read:
Places To Visit In Queensland Places To Visit In Ho Chi Minh Places To Visit In Chonburi
---
Looking To Book An International Holiday?
Book memorable holidays on TravelTriangle with 650+ verified travel agents for 65+ domestic and international destinations.
---