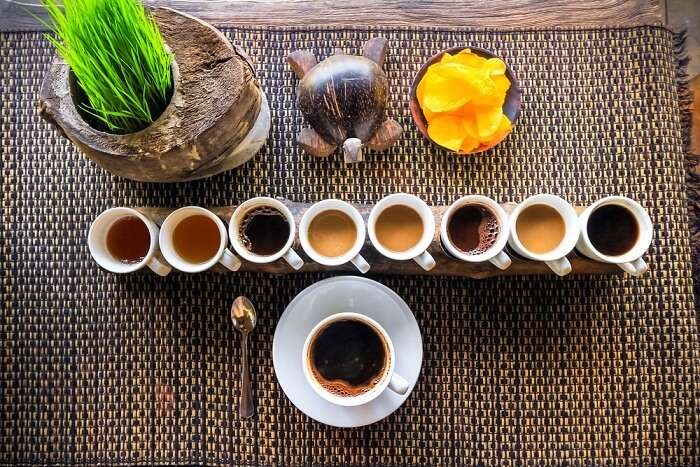 Bali, popularly known as "Island of the Gods" is a great destination, famous for its beaches, exotic temples, shopping spots and subdued nightlife, it has everything you would want on your vacation. It features some of the most amazing places and exciting things to do. If you are looking for a calm and peaceful destination for your vacation, Bali is one of the best options available.
Campuhan Ridge Walk is a free and easy nature trek, popular among tourists as well as locals. There are a lot of places to visit near Campuhan Ridge Walk Bali such as Jagatnatha Temple, Pura Maospahit Temple and Luwak Civet Coffee Farm. Here's a list of places to visit near Campuhan Ridge Walk Bali.
3 Places To Visit Near Campuhan Ridge Walk Bali
Bali is the best destination in the world for beach holidays, it is worth visiting at least once. These are the places you should not miss out while planning your trip to Bali!
1. Jagatnatha Temple

Jagatnatha Temple is the biggest temple of Bali and is easily the most visited one as well. Situated at Puputan Badung square the temple is very conveniently located and easy to reach.
This is another temple that depicts the rich history of the kingdom of Bali. It is a landmark feature that is locally also known as the Jagatnatha Puputan Square. There have been quite a few renovations over the years and as of now there is a big Padmasana shrine in glittering white. When you visit it, make sure to see the interiors of the temple, which still has beautiful old carvings and motifs portraying stories from the Ramayana. The walls of the temple are carved and made of white coral. Located in the center of capital city Denpasar, it is a Balinese Hindu Temple and is a major tourist attraction especially for Indian tourists.
Entry Fee: INR 72
Read More: 3 Stunning Places To Visit Near Kebun Raya Bali For A Holiday Of A Lifetime!
2. Pura Maospahit Temple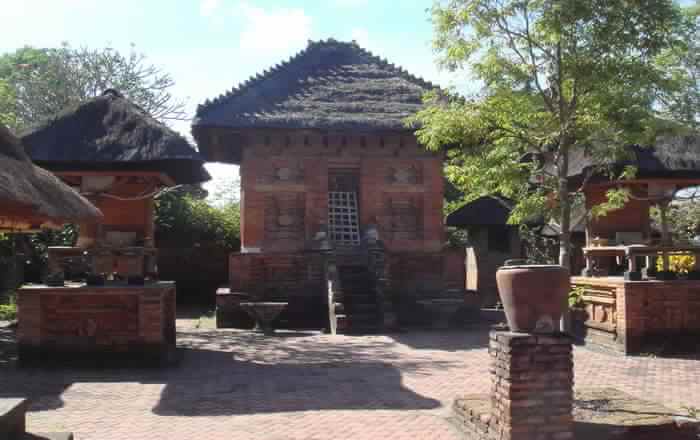 This is one the most ancient temples of Bali which took almost two centuries to built. Starting from 13th to getting fully completed in 15th century. The temple is located at around 950 meters to the west of the famous Catur Muka Statue. The temple is called Maospahit in order to honor the god of Bali, Batara Maospahit. In its initial years, the temple has withstood a number of calamities including a massive earthquake. Even after many calamities temple has succeeded in preserving some important ancient artifacts and structures belonging to its past glory. The temple host some very beautiful and amazing brick reliefs of Garuda, Bima , Candi Kurung and other deities.
One thing you need to take care of while visiting in temple in Denpasar is the temple attire which includes a simple sarong and sash. These are easily available in and around the temples.
Also to remember that there is prohibition for women who are going through their menstrual periods.
The best time to visit Denpasar is when you have a lot of time in hand. Also you will enjoy and appreciate the temples more if you read or talk to locals about their history and cultural significance.
Read More: 3 Denpasar Temples To Visit In 2022: A Symbol Of Past Glory, Culture, And Rich Heritage!
3. Luwak Civet Coffee Farm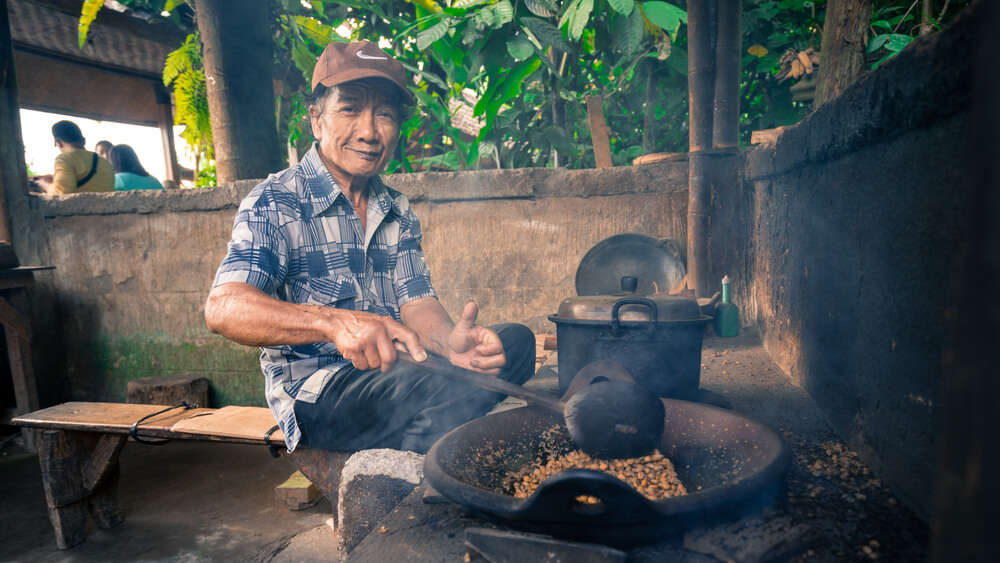 Enjoy a coffee farm tour in Bali and make your stay in Kintamani, as exciting, as can be. You can get a chance to taste the best coffee youve ever had. Coffee Luwak or the Civet Espresso is among the best commodities in Kintamani. You can experience the complete process of espresso making, right from the the seeds to the powder. From the drying of the beans to roasting them in natural pans, the complete process will amaze you. This is counted among the best places in Kintamani. If you want to watch how coffee is made step by step,from popping the red cherry bean to obtaining the final consumable product, it is a must visit place for you. Don't forget to try some free coffee here.
Contact: +6287862331333
Where: Luwak Civet Coffee Farm is located at Jalan Raya Kintamani, Kintamani, Bali, Indonesia
Read More: 10 Incredible Places To Visit In Kintamani To Get Lost In Serenity
Fell in love with the places to visit near Campuhan Ridge Walk Bali just by looking at their pictures? These places look even better in real life. Jagatnatha Temple, Pura Maospahit Temple and Luwak Civet Coffee Farm are the most popular places to visit near Campuhan Ridge Walk but that's not all. There's a lot more that you can explore in Bali like Ubud, Kuta, Sanur, Denpasar and Uluwatu. Now that you know these awesome places, what are you waiting for? Start packing your bags and plan your trip. A vacation to Bali is a great way to spend your holidays peacefully. The places you visit become a part of you, keep travelling and making memories.
---
Looking To Book An International Holiday?
Book memorable holidays on TravelTriangle with 650+ verified travel agents for 65+ domestic and international destinations.
---