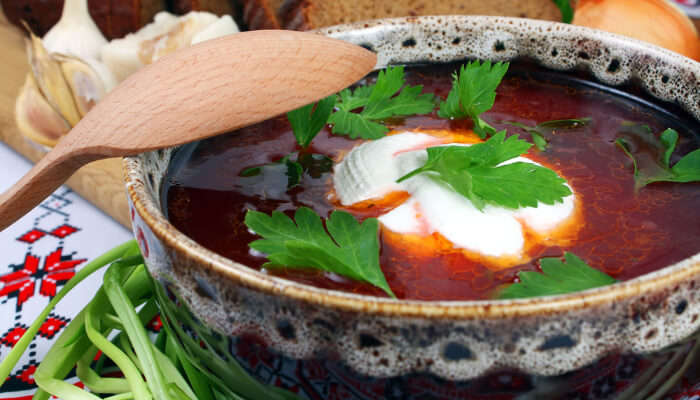 One thing Ukrainians love the most is food. Their rich cuisine and hospitality leave no room of doubt about it. Wait till you visit the restaurants in Lviv if you don't believe us. Also known as the 'Little Paris', Lviv offers exciting nightlife and fine-dining experiences. Whether you are after traditional Ukranian food or European epicurean scenes, you will find all kinds of restaurants in Lviv, some of them in your budget too. Get introduced to the food and culture of Ukraine at these locally-applauded restaurants in Lviv.
Restaurants In Lviv
Here are some of the top-rated restaurants in Lviv where you can gorge on lip-smacking food and enjoy heart-warming Ukrainian hospitality.
1. Baczewski Restaurant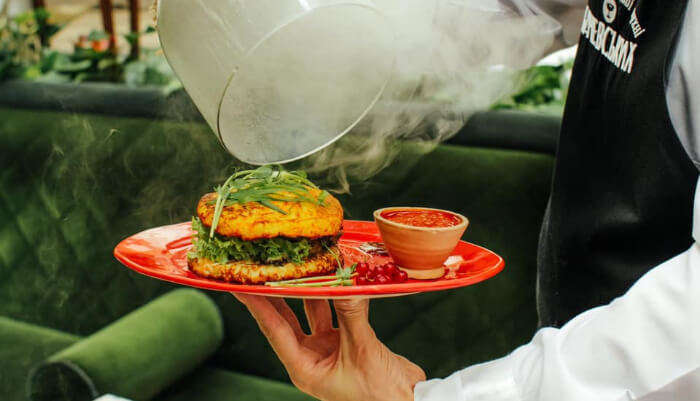 One of the best restaurants in Lviv, Baczewski is known for delicious food and enjoyable vibes. The restaurant belongs to Baczewski family who launched the world's first vodka brand in Lviv in 1782. You will fall in love with the interiors of the restaurant that are decorated in the traditional Ukrainian style. As far as food is concerned, you will be pampered with choices and taste. The reason why it has become one of the most popular restaurants in Lviv is its service and sumptuous food. The chefs in the kitchen have taken a modern approach to Lviv traditional food which is appealing to the senses.
Location: Shevska Street, 8, L'viv, L'vivs'ka oblast, Ukraine, 79000
Timings: 8 AM – 2 AM
Must Read: 12 Best Things To Do In Ukraine That Will Let You Have An Enticing Vacay
2. The Most Expensive Galician Restaurant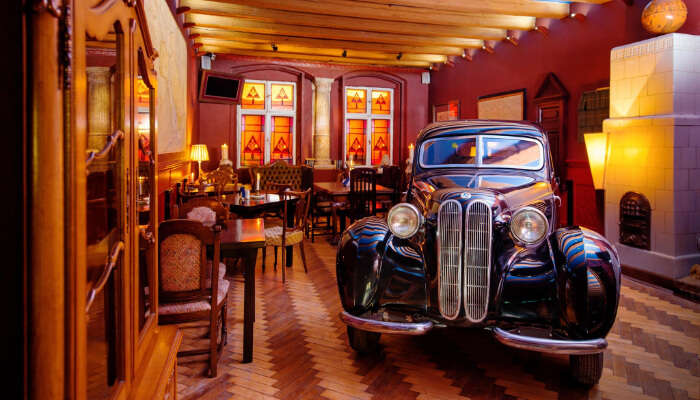 This masonic restaurant in Lviv is an obscure place for dining that will provide you with a mind-boggling experience. You cannot make a reservation at this restaurant but if you want to dine here, you will have to convince the gatekeeper at the restaurant that you are worthy of eating here. When you make past the gate, enjoy white glove service, good food, and amazing performances inside. When the bill comes and you are not able to afford, don't feel ashamed to ask 90% discount. You will see a swindling in the numbers. It is the best.
Location: Rynok Square, 14, 2 поверх, L'viv, L'vivs'ka oblast, Ukraine, 79000
Timings: 12 PM – 12 AM
Suggested Read: Top 12 Places To Visit In Ukraine For A Journey Through Its Past And Beauty
3. Ribs Restaurant "At Arsenal"

Say 'Yes' if you are a fan of ribs and head straight to Ribs Restaurant "At Arsenal". This place serves the most lip-smacking ribs in the town. If you don't mind getting your hands dirty, then, by all means, try this place out. You may even find a queue after six in the evening. So, better reach here on time if you want to enjoy pork ribs and beer. The interiors of the restaurant are styled in an interesting medieval theme.
Location: 5, Pidvalna St, L'viv, L'vivs'ka oblast, Ukraine, 79000
Timings: 12 PM – 12 AM
Suggested Read: Ukrainian Food: 12 Popular Mouthwatering Dishes You Must Try
4. Hungry Mykola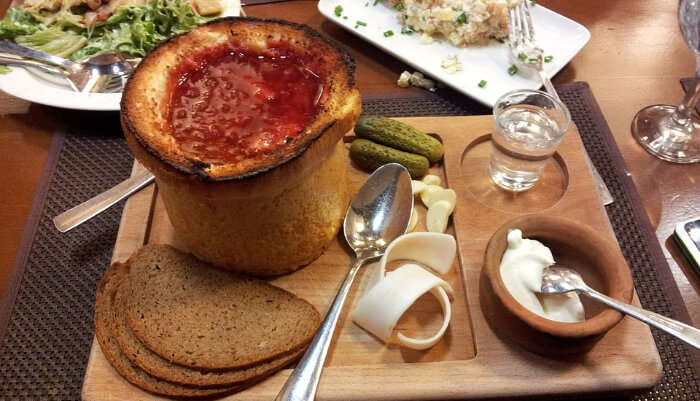 Hungry Mykola is one of the favorite Lviv restaurants among locals where they come to enjoy Lviv traditional food and friendly atmosphere. The place is located on the outskirts of Lviv but the food makes it worth it going all the way. Apart from traditional Ukranian food, you will also find an English menu. There is even a playground for children outside the restaurant where they can play on swings. Even the staff is freindly and courteous.
Location: Stryiska St, 352, Lviv, L'vivs'ka oblast, Ukraine, 79000
Timings: 12 PM – 12 AM
Suggested Read: Indian Restaurants In Vienna: A Taste Of Home In The Heart Of Europe
5. Kryva Lypa Culinary Studio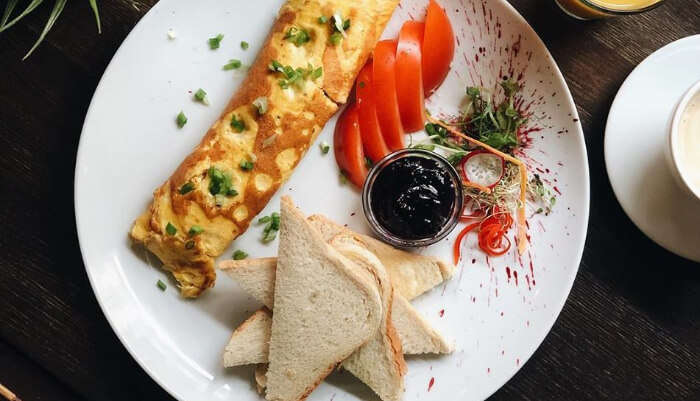 Kryva Lypa Culinary Studio is one of the most amazing restaurants in Lviv known for its epic culinary art. The ambiance of this place is all about 'Eat,Pray, and Love'. The presentation of food is so artistic that you would be taking photos for your Instagram. #Foodblogger. When you put the first bite in your mouth, get ready for an explosion of flavors. This place is where you would be using all your senses to enjoy an amazing gourmet experience. The best thing is that you will find a variety of vegetarian and vegan options on the menu.
Location: Kryva Lypa Passage, 8, L'viv, L'vivs'ka oblast, Ukraine, 79000
Timings: 10 AM – 11 PM
Suggested Read: Head To San Marino Now: The Fastest Growing Travel Destination In Europe
6. Tante Sophie Càfe Escargot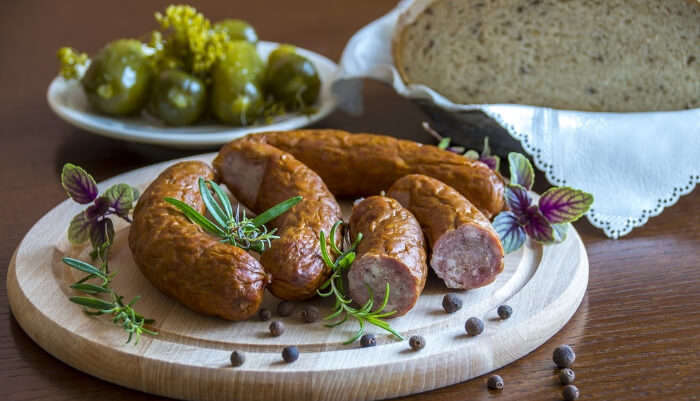 This charming little restaurant is located in Drukarska Street in Lviv where you will fall in love with the interiors before you even get a chance to taste the food. The restaurant is known for European, French, and Gluten free options. It is rated as one of the top 10 restaurants in Lviv. So, good food is guaranteed. If you are looking for places where you can take your spouse on a romantic date, then you should definitely bring them here.
Location: Drukarska Street, 6А, L'viv, L'vivs'ka oblast, Ukraine, 79000
Timings: 10 AM – 11 PM
Further Read: 7 Of The Best Winter Airbnbs In Europe Where You'll Enjoy A Snug Stay
These were some of the best restaurants in Lviv where you will enjoy not only the best food but also a lively ambiance. When you feel hungry, head to any of these places for a comfort meal. Lviv is a hip and happening town in Ukraine known for its elegance and charm. So, make sure to explore this beautiful city on your trip to Europe.
People Also Read
Restaurants In Russia Restaurants In Poland Restaurants In Germany