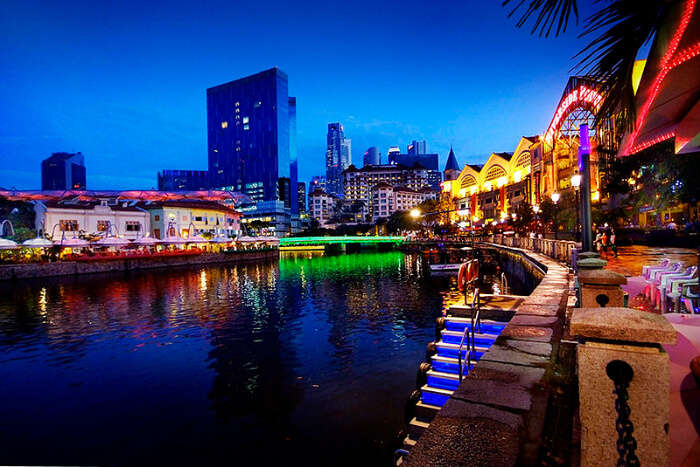 A major amount of appreciation to the beauty of Singapore's landscapes, mountainscapes, and cityscapes can be given to the water elements in its picture. It includes the sea and ocean that surrounds the country and the rivers and lakes that flow within the country. There are beautiful beaches, waterfronts, bridges, and quays from where you can admire and appreciate the collective works of nature and human. Quays in Singapore often have a very happening nightlife with several cafes, nightclubs, and restaurants lining the area. And a majority of them run in the old shophouses located there. Clarke Quay is one the quays in Singapore. There are many things to do near Clarke Quay Singapore with your partner or friends.
Singapore has many such quays and travelers, especially youngsters, love visiting them. The Boat Quay and Robertson Quay are the other two quays of Singapore. These are the perfect places to witness Singapore nightlife. But there are many other places in Singapore that lit up when the sun goes down. And if you are truly a party animal, there is no reason you would miss these happening places in the city.
3 Things To Do Near Clarke Quay Singapore
A historical riverside dock, Clarke Quay is located inside the Singapore River Planning Area. This place is situated on the upstream from the mouth of Singapore River and Boat Quay. Clarke Quay got its name from the second Governor of Singapore, Sir Andrew Clarke. He has also been the Governor of the Straits Settlements between the years from 1873 to 1875. Sir Andrew Clarke had played a significant role in making Singapore the main port for the states of Malay including Perak, Selangor and Sungei Ujong. A road is also named as Clarke Quay, which was later transformed into a pedestrian mall. In 1896, Clarke Street that lies near the Clarke Quay was officially named after the Quay.
1. Mega Adventure Park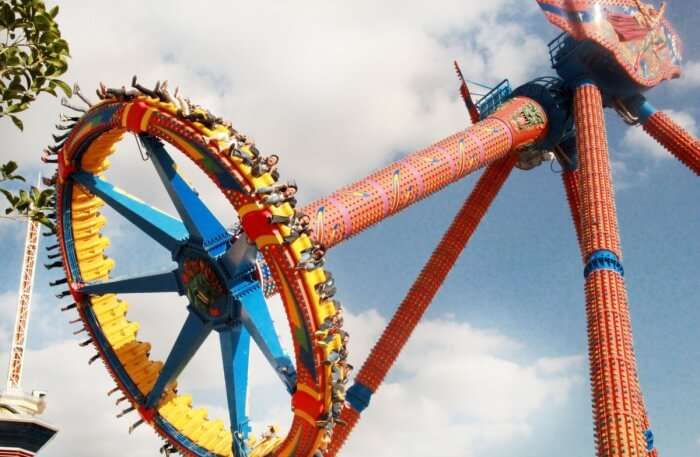 In the city of Choa Chu Kang, you get plenty of options to expose yourself to some maddening adventures. This city is the dream destination for all the thrill seekers and adventure lovers. They have so many adventure parks that you simply can't decide which one to choose from. Mega Adventure Park is one of those places which are very famous among the visitors. They have crazy rides, electrifying ambiance and a crowd full of young and friendly people.
9 Exciting And Thrilling Things To Do In And Around Choa Chu Kang
2. Xtreme Skatepark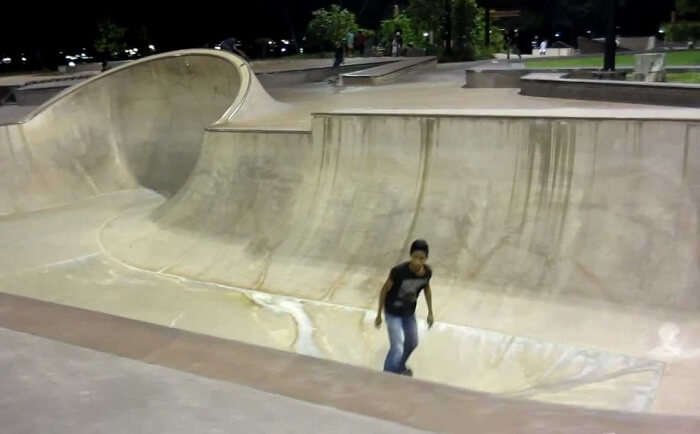 It is the size of about two and a half football fields, which also means that it's that much fun. Located over at Area F, besides Car Park F1, there is a wide range of circuits in here for various degrees of proficiency. Once you head over there, you will find rails, ramps, bowls and more features which will provide the needed challenge to let loose and have fun. Everyone from adults to teens and kids is welcome over here with various kinds of vehicle ranging from a skateboard, cycle or a scooter. Just come here to experience some extreme fun.
East Coast Park Guide: Everything A Curious Traveler Needs To Know!
3. Boat Tour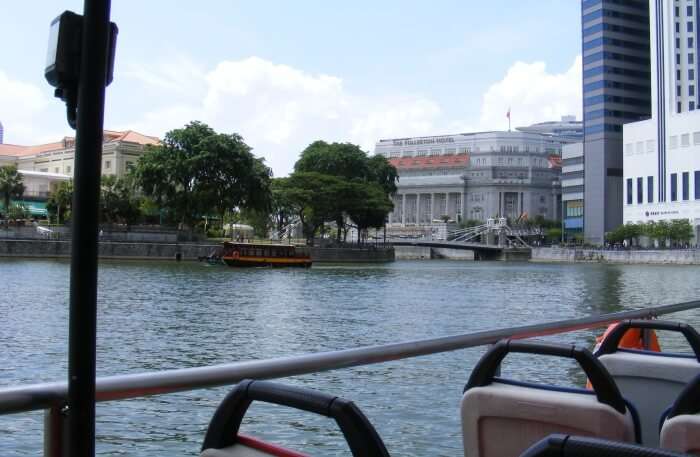 How about a romantic boat tour with your loves one- You can either hop on a river cruise at night seeing the remarkable laser light show by the bay, or take a daytime ride to explore the citys skyline and historic building right from the water. Sail with your love on the sparkling waters! Its going to be breezy and romantic out there; you can spend some quality time together and snap some cute pictures.
According to me, its one of the most romantic things to do in Singapore for couples at night and you cant miss this.
Where to find the best Singapore river cruises-
You can easily find good cruises at Esplanade Theater or Clarke Quay, or you can take your hotel front desk help.
Average charges: $25 per person
Top 35 Romantic Things To Do In Singapore For Couples In 2022!
So when are planning to visit Singapore to experience the things to do in Clarke Quay that have been discussed above? Come and explore this gorgeous Garden City and fall in love with it. Also, make sure you plan your holiday keeping in mind the best time to visit which is from November to January and June to July. You can also plan your trip around the major events like the Singapore Grand Prix i September and the Great Singapore Sale and the Singapore Food Festival held in the month of July. You can also plan your trip around the Chinese New Year celebration if you want to witness the cultural side of Singapore. Offseason months August to October are also great for you if you are traveling on a low budget. Thanks to the low prices hotel bookings available during this time.
Comments
comments