Some of the most special moments shared between couples are on their honeymoon. What better way to celebrate love than to explore a new place with your soul mate? Vineet had the same thoughts when he and his wife were planning their honeymoon trip to Bali. From dolphin watching to just spending some quality time on the beach, they made the most of their holiday at this tropical island.
While most people travel for adventure, I do it for the breathtaking sights. My mind craves peace and nature over the thrill of adventure sports. And Bali, seemed to be just the paradise my wife and I were looking for. Time slows down at this exotic destination while you lounge on beach and watch the sun go down. The idea was to relax and take a break from our routine lives and this holiday was just that.
We came across TravelTriangle pretty quick when we were looking for different deal online. The competitive prices and the option to customize itineraries really caught my and I decided to go for it. Now that my wife and I are back our little romantic escapade, we are so glad we made that decision. Everything from start top end was handled very smoothly and we didn't feel alone at any point. Kudos to the team for always being in contact with us!
Here are a few details of our Bali package
Trip Type: Honeymoon Trip
Cost: INR 27000
No. Of People: 2
Duration: 6 Days 5 Nights
Inclusions: Breakfast, Airport Transfer, Sightseeing
Exclusions: Accommodation, Lunch, Dinner, Airfare, Visa, Personal Expenses
Four Seasons Bali: Know Why You Should Be Spending Your Balinese Holiday Here
Favorite moments from our honeymoon trip to Bali
1. The Serene Uluwatu Temple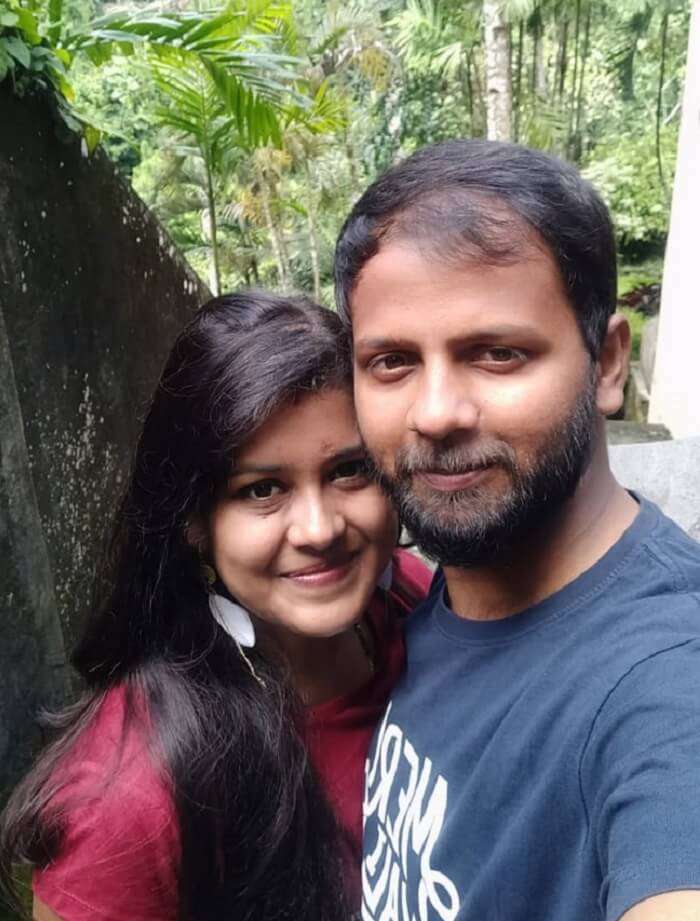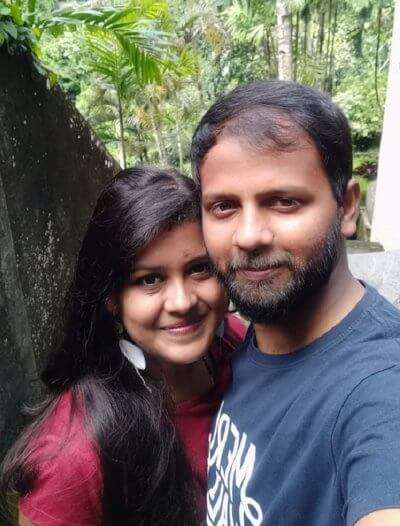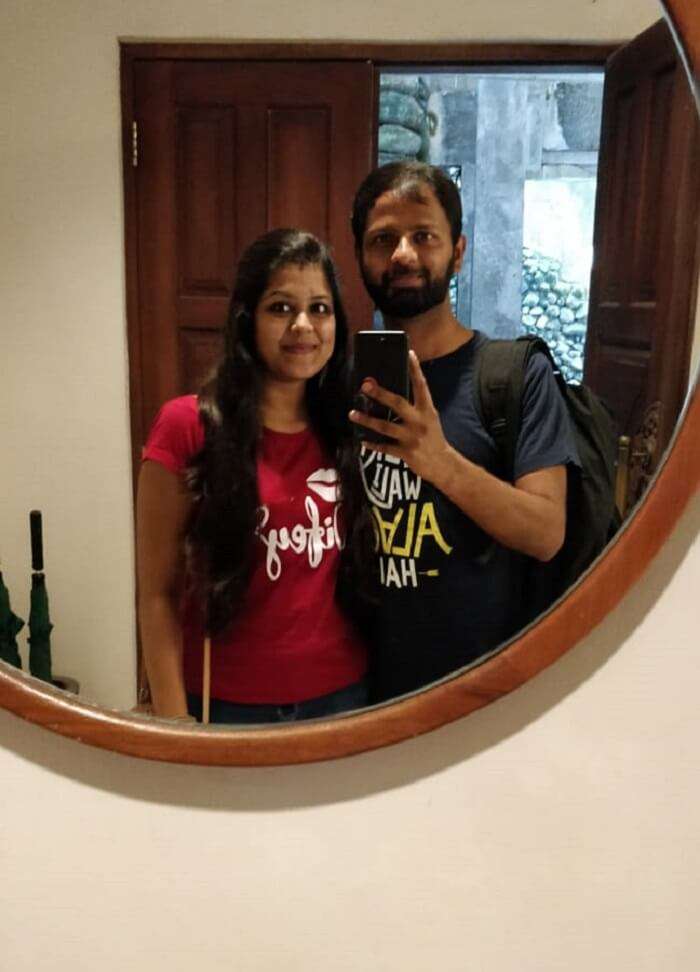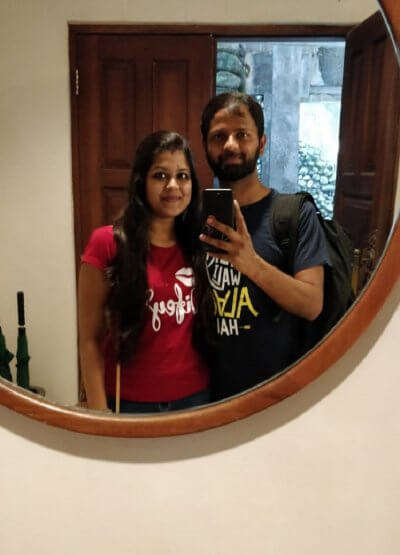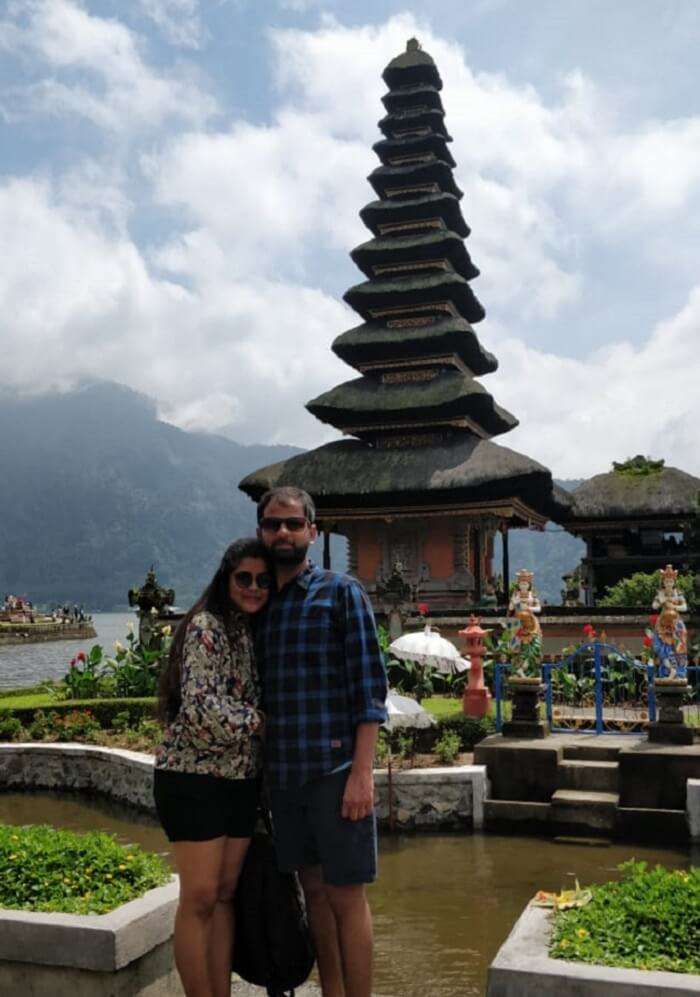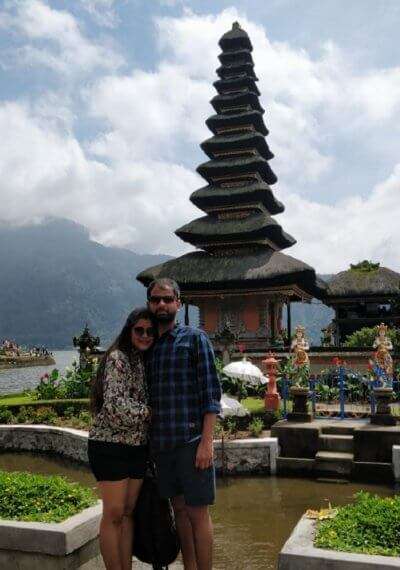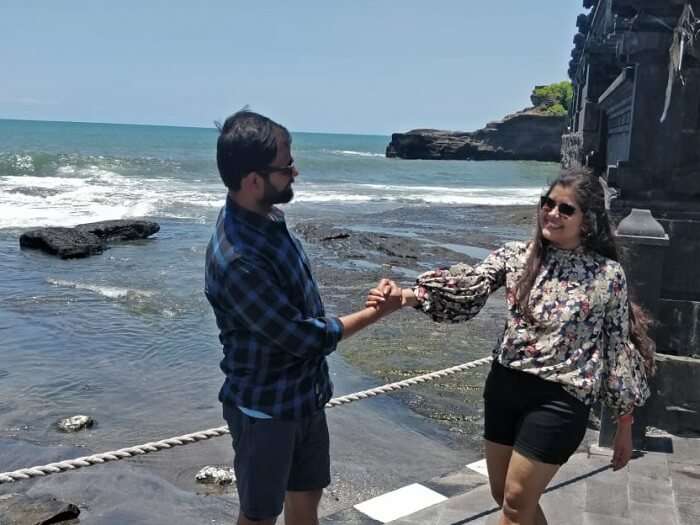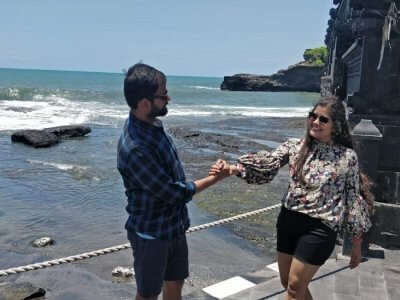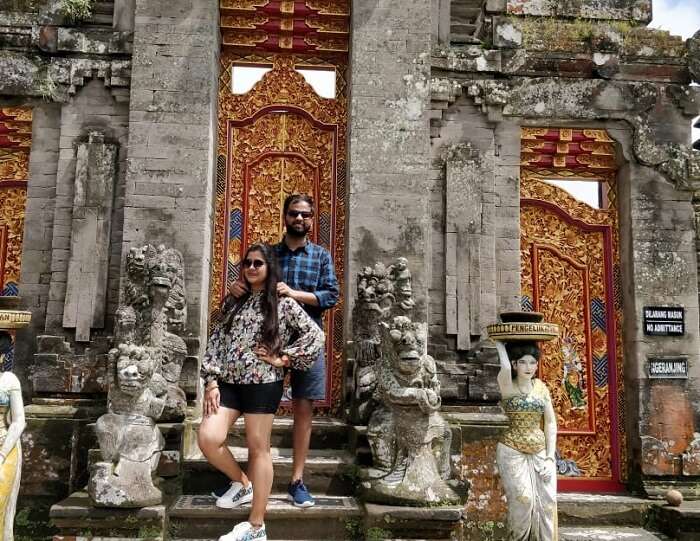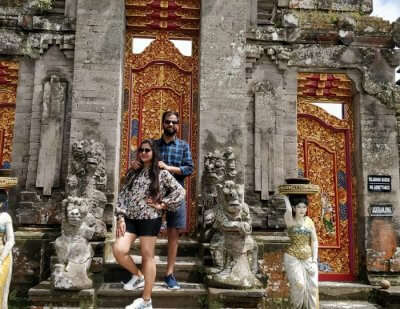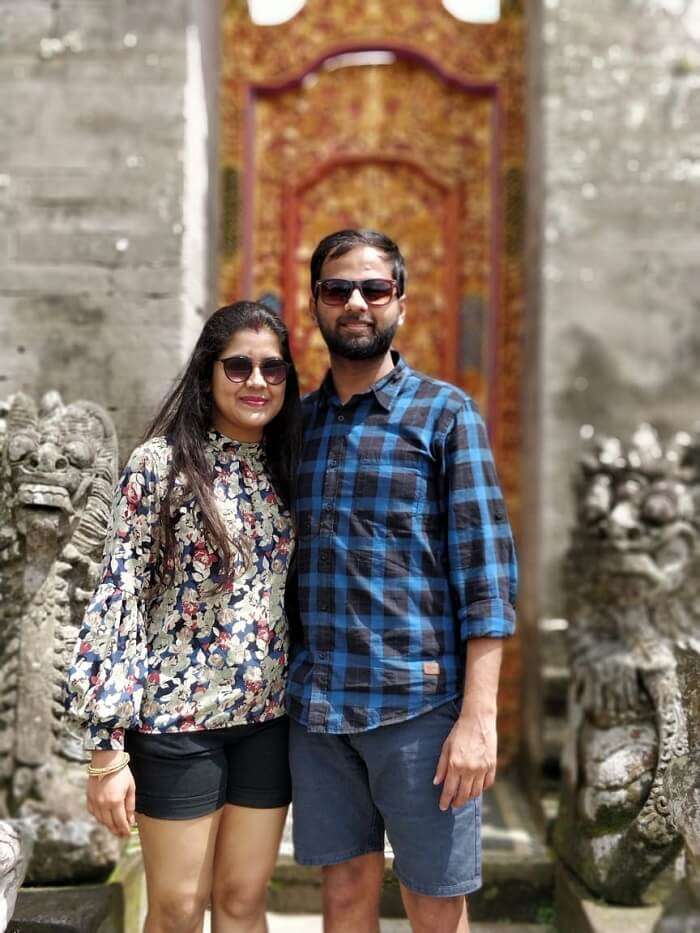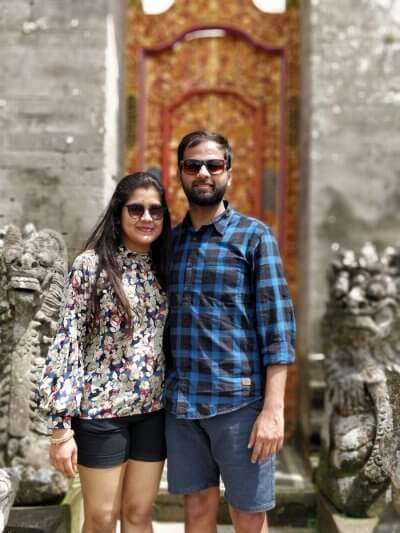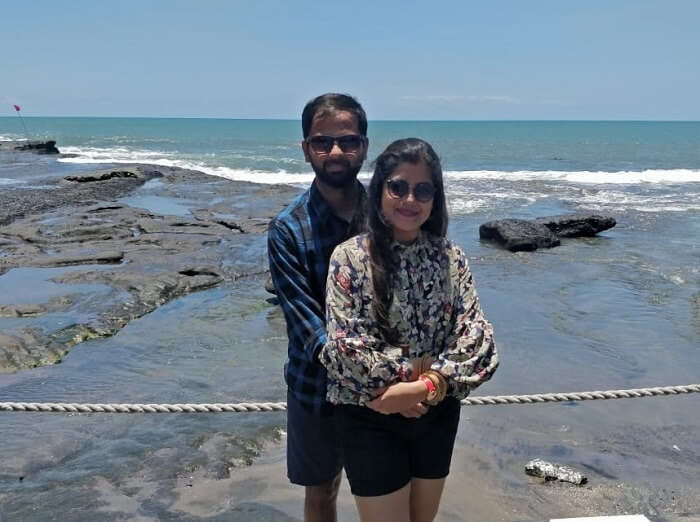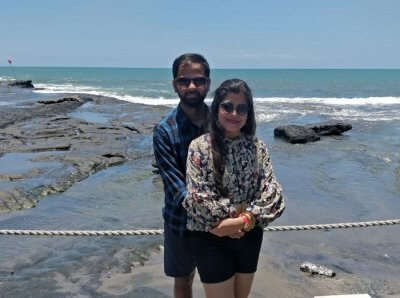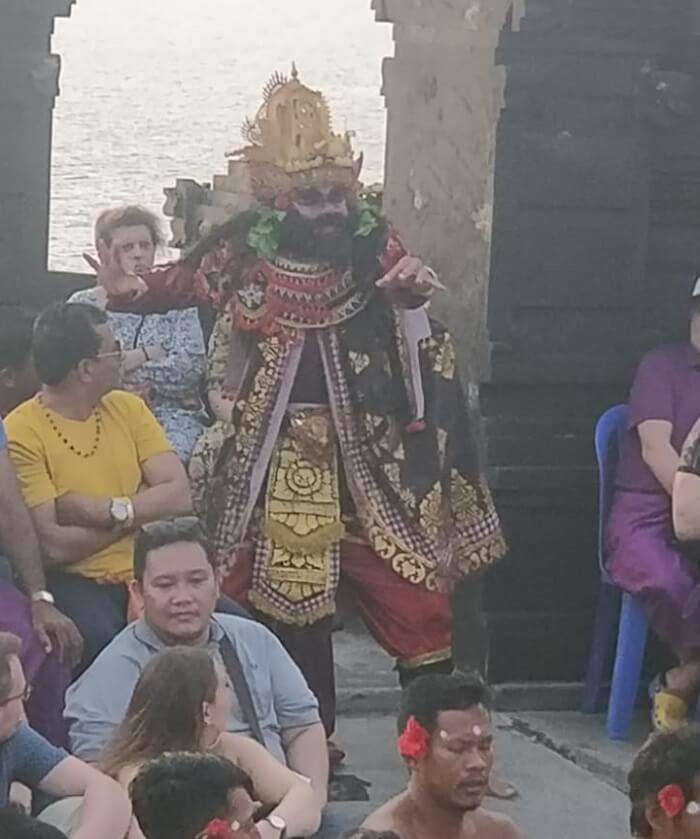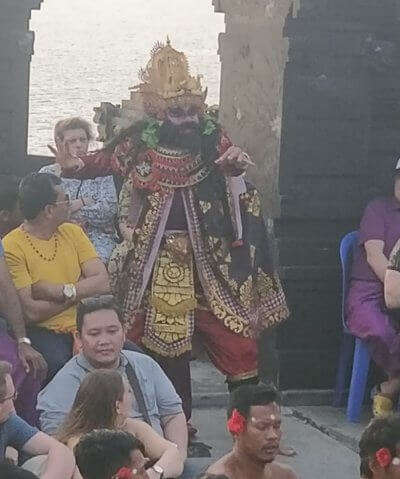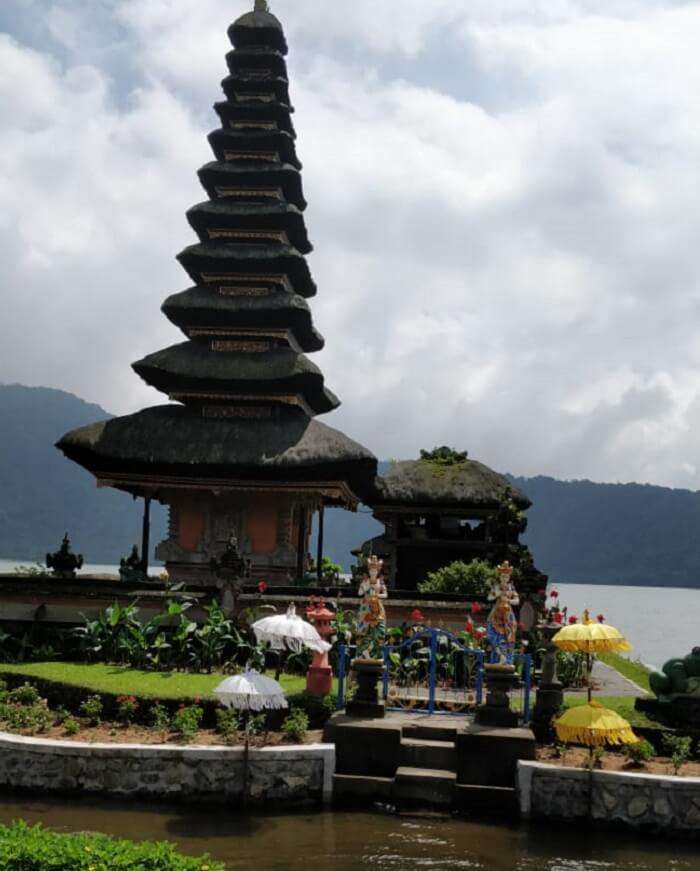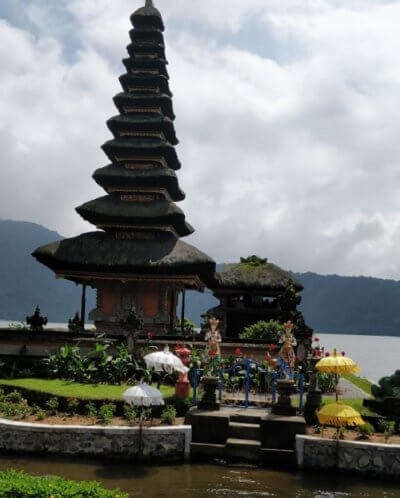 As we landed, we were greeted by our driver who assisted us to our hotel in Ubud. After a short nap at the hotel, we decided to head out to one of the most mesmerizing temples of Bali, Uluwatu Temple. Something you definitely shouldn't miss here is the Kecak Dance which is a Hindu Balinese performance using fire. The expressions of the artist portraying Ram, Sita, Ravan, and Hanuman will simply leave you dazed.
National Parks In Bali: All You Need To Know About The Terrific Two Escapes!
2. Dolphin greetings!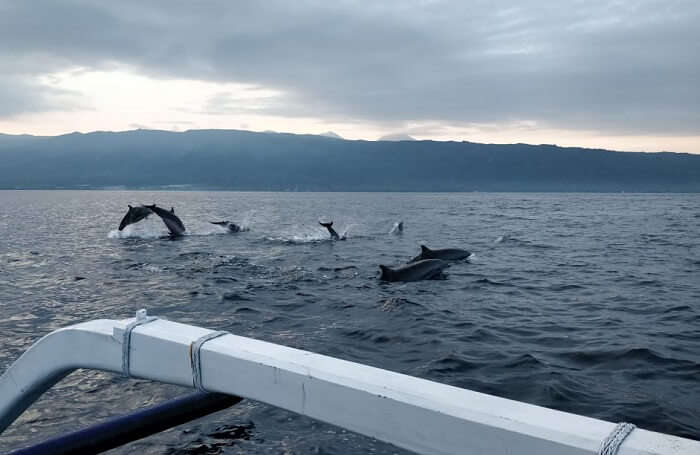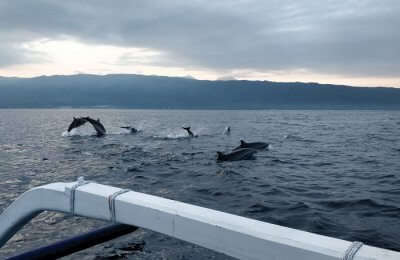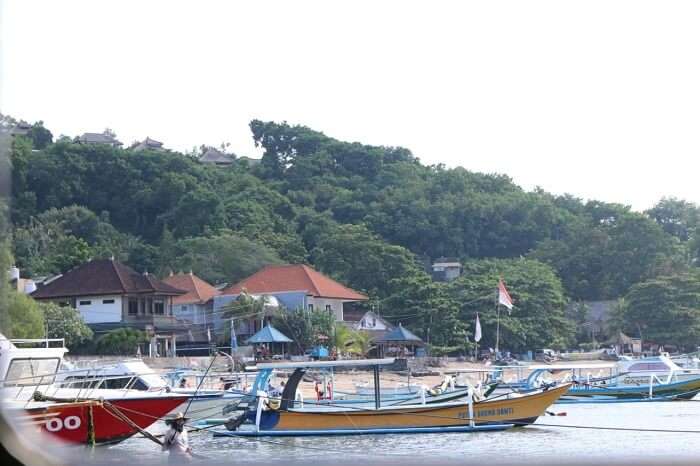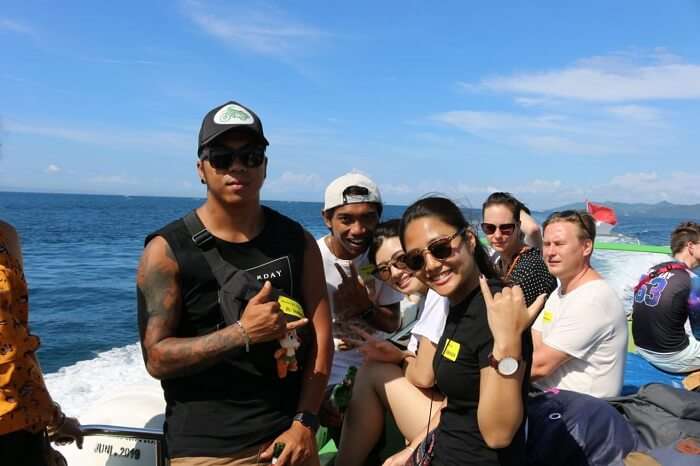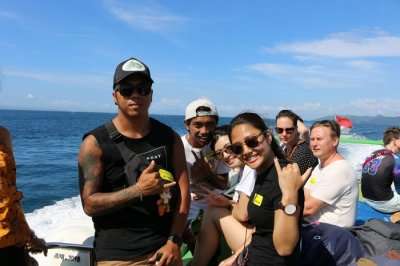 Honestly, of all the things to do in Bali, dolphin watching is something everyone would enjoy regardless of their age! And so after a heart breakfast, we decided to visit Lovina Beach which is home to some majestic dolphins that will leave you stunned with their tricks. We got in a boat and our guide gave us a few instructions before the dolphins came out. And when they did, we were left in awe. This is something you definitely shouldn't miss when in Bali.
3. A gem in the woods!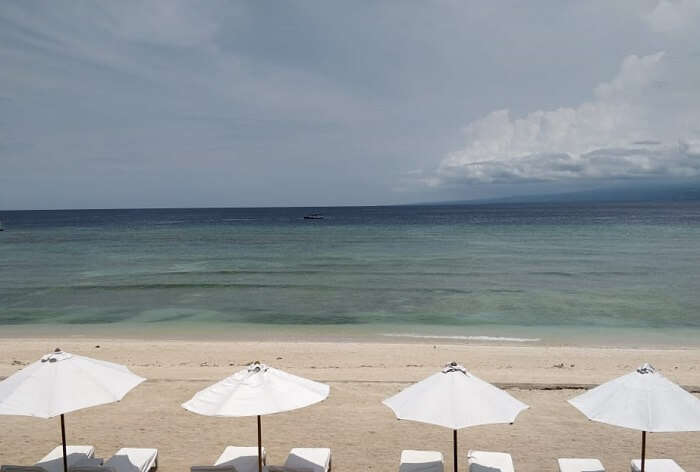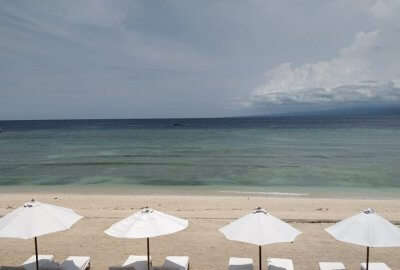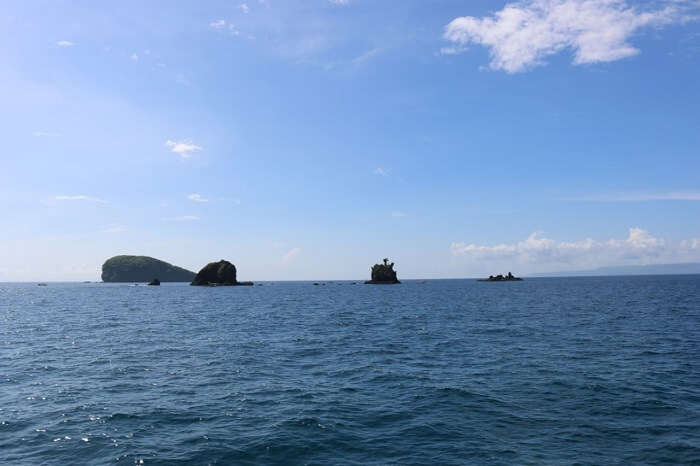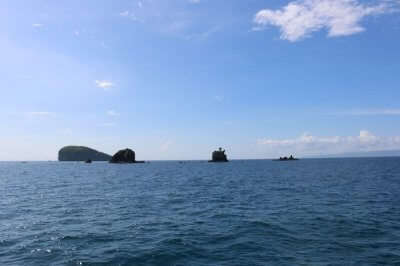 After an exciting time at Lovina beach, our next stop was among the lush green forests. As we made our way to the enchanting Gitgit waterfall we couldn't help but admire the beautiful sights that surrounded us. The water in itself is simply breathtaking and beautiful. We spent some time here and captured some great pictures. Cliff jumping is something you can indulge in at the waterfall as well, however we planned to skip that.
5 Amazing Places Around Bali To Embark On An Offbeat Adventure Away From The Crowd
4. A relaxing day at Gili Meno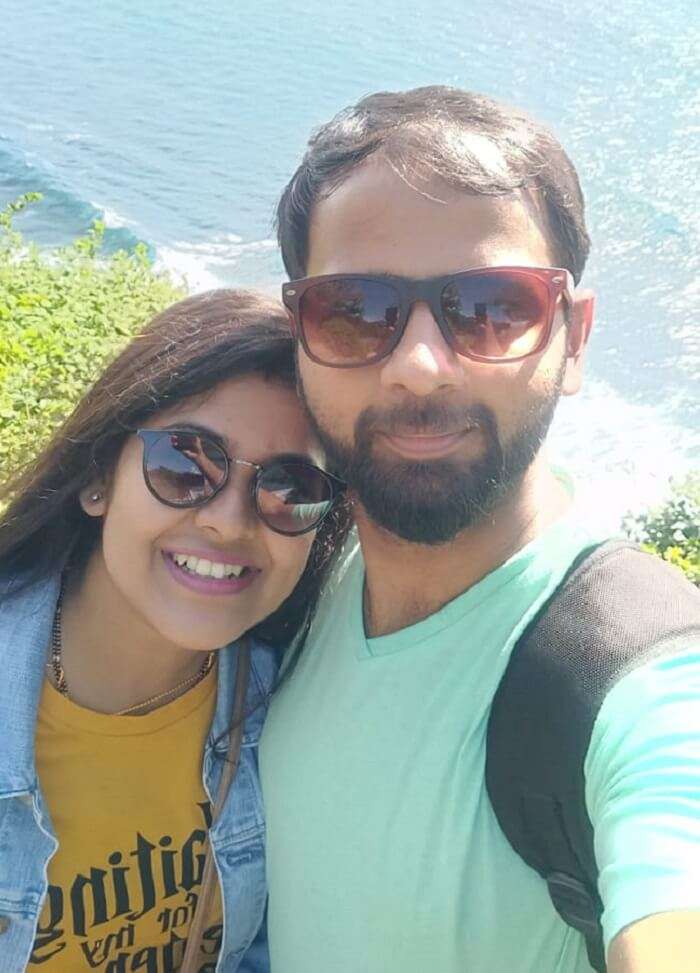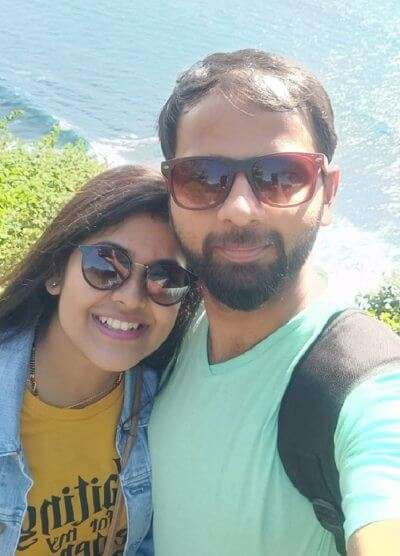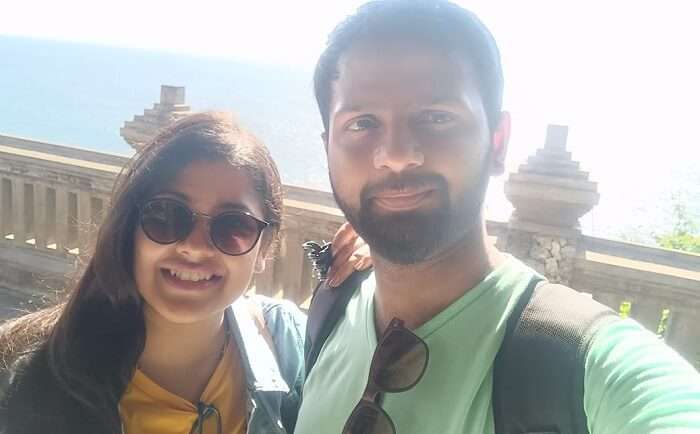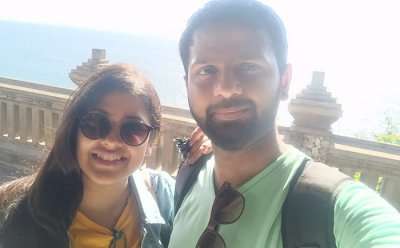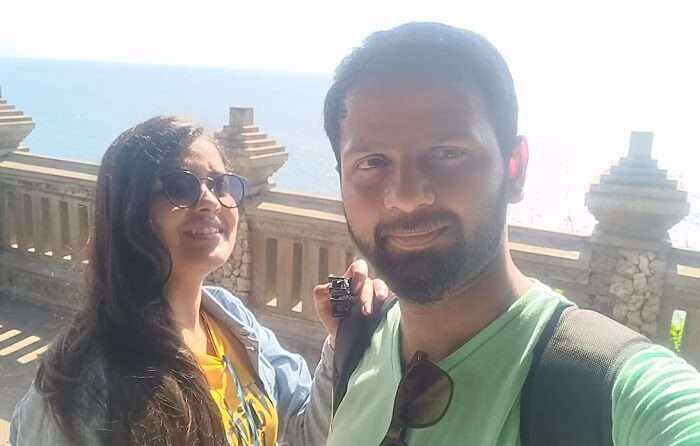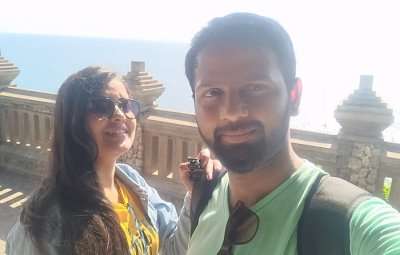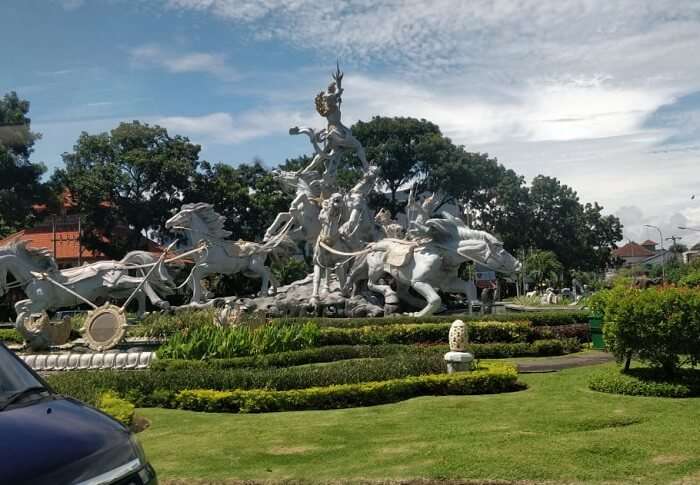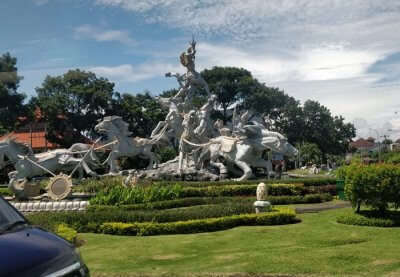 After spending the first three days of our trip in Ubud and exploring the many attractions in the city. It was time for a leisurely escape from the bustling crowds. Crystal clear waters, cool blue skies and golden beaches awaited us at the paradise that is Gili Meno. The island is really one of the smallest in Gili and not as crowded, perfect for us since we wanted to spend some peaceful time together. I would definitely recommend coming here if you are looking for a romantic getaway.
5. A mystical experience at Tanah Lot Temple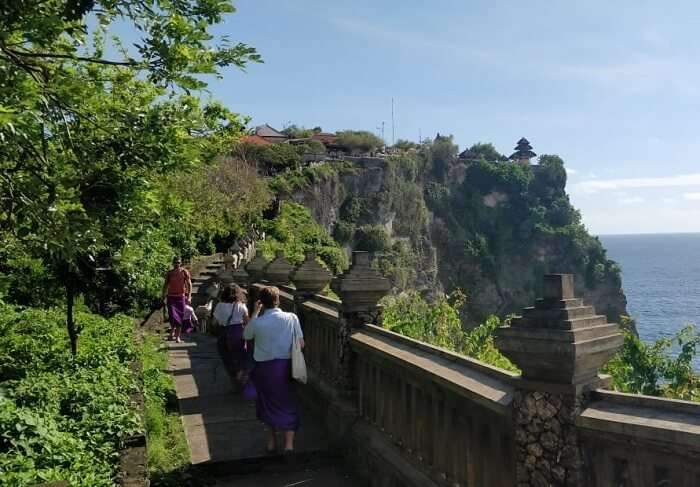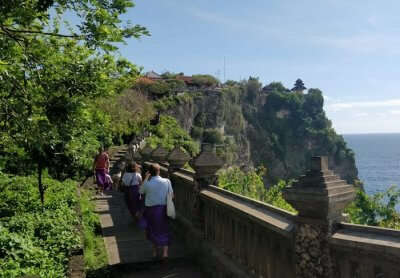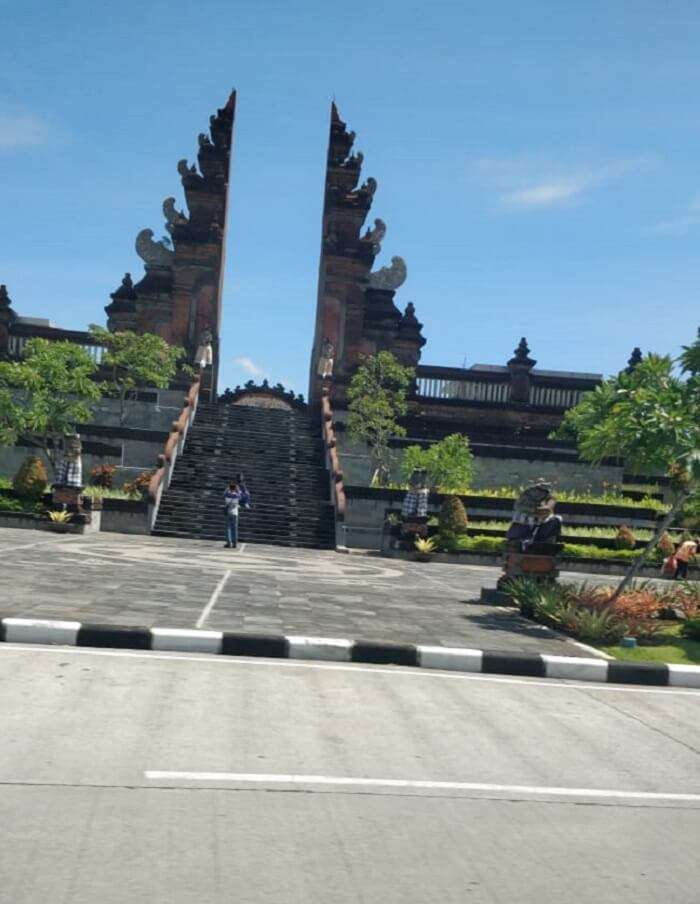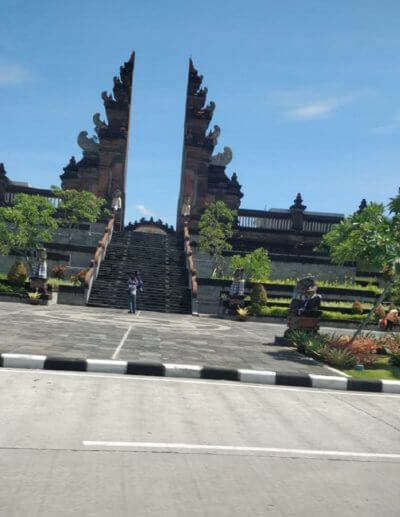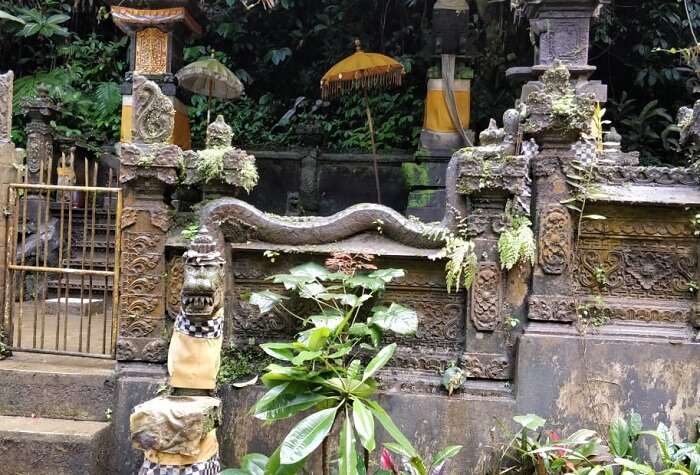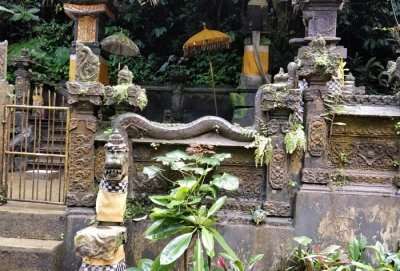 We had done our research before making it to Bali, and this serene temple was at the top of our list. So, the day before we head back home we decided to collect out blessings here. The place is simply beyond words and there are three temples that you can visit at Tanah Lot. I would recommend spending one entire day here because it is simply a wonderful experience. The picturesque backdrop and captivating architecture fascinated us the most. Visiting the temple was the perfect way to bid goodbye to Bali.
Details of our customized Bali itinerary
Day 1: Arrival and visit to Uluwatu Temple
Day 2: Sightseeing and city tour
Day 3: Day at leisure
Day 4: Transfer to Gili Meno Island
Day 5: Visit to Tanah Lot Temple
Day 6: Departure
5 Popular Trails That Make Trekking In Bali Beyond Adventurous!
Travel tips from us, to you!
Make sure to book everything way in advance if you are traveling with your family.
You'll find a lot of ATMs around so you don't have to worry about cash. However, always keep a small amount with you just in case.
Destination Wedding In Bali: 10 Dream Venues For A Perfect Nuptial Ceremony
Bali has something for everyone with its tranquil beaches, mystical temples and vibrant markets. Vineet and his wife had a wonderful time celebrating their honeymoon here. If you too, would like to enjoy this pradiscal experience, head over to TravelTriangle and customize your own Bali package.
Frequently Asked Questions About Honeymoon Trip To Bali
How much does it cost to vacation in Bali?
As a couple on a honeymoon, I feel like the budget shouldn't exceed 2 lakhs. It's a good amount for a lavish stay without having to compromise on much. I'll recommend TravelTriangle for ground services. I had an amazing experience with the team. Can't be thankful enough for making my honeymoon trip such a memorable one.
What is the most popular food in Bali?
Well, as a vegetarian I came across a few delicious food choices in Bali. Nasi Goreng and Mie Goreng are some of the popular vegetarian options that you can try.
Where can one shop in Bali?
During our stay, my wife found the Ubud center a great place for shopping. Dream catchers, wooden decorations, skin care products and much more are available at this market. Certainly a one stop destination if you are looking for home decor.
Is it customary to tip in Bali?
Actually, it's not the general norm to tip. If you like a service you certainly can, however it is not mandatory.
What clothes to wear in Bali?
If you plan on spending most of your time at the beach, then packing light cotton clothes and swimwear is ideal. However, if you want to enjoy sightseeing and visit the temples, make sure to carry your denims as well. Also, you can be expected to wear a Sarong at some of the temples.
Comments
comments