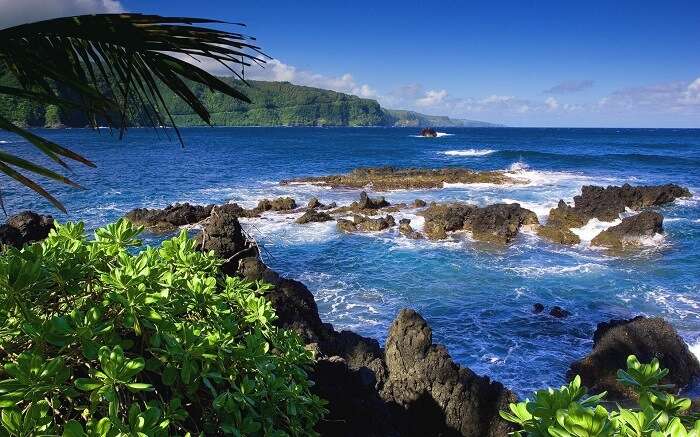 Venturing deep into the interior of Bali gives you a whole new and different perspective of this beautiful island. About 20% of the island is covered by picturesque rice fields while the interior is covered by dense jungles. Drier areas are filled with savannah, scrub, and barren volcanic cones that makes Bali's lush greenery look stunning. The highlands are covered by clove trees, and the northern region has countless tamarind trees while the south is dominated by mangroves, acacias, and bright red flame trees.
About The Flora & Fauna At National Parks In Bali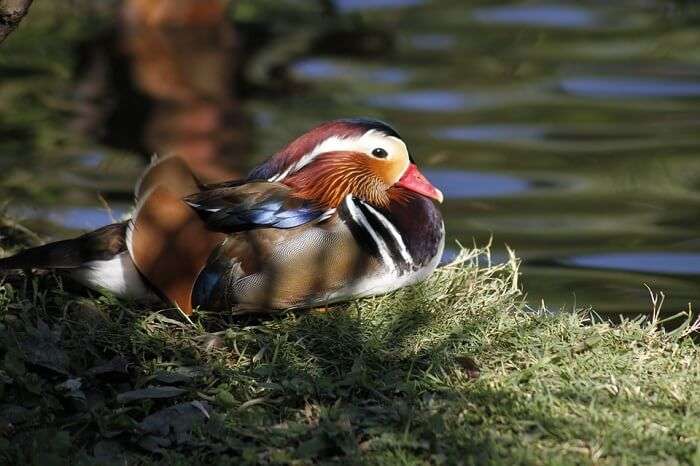 Home to about a dozen species of coconut palms, Bali has an abundance of flowers like bougainvillea, bright hibiscus, graceful water lilies, and fragrant jasmines. Whether it is in roadsides, temple grounds or gardens, the colors and fragrance of orchids, frangipani, and magnolia will lift up your mood instantly. With temples and statues decorated with cut flowers as offering to the Balinese gods, make sure you spend time on the island to adorn the crown of the mesmerizing dancers of Bali.
The wildlife in Bali is truly amazing. Its interior is home to monkeys, barking deer, mouse deer, civets, and flocks of beautiful birds. The Bali Starling or Jalak Putih is the only indigenous bird of the island along with 300 bird species that includes sea eagles, blue kingfishers, dollar birds, sandpipers, wood swallows, cuckoos, sparrows, white herons, egrets, and wild fowls. If you are looking for more than a relaxing beach holiday and want to explore natural wonders, visit these national parks in Bali along with its wildlife reserves, forests, and mountains.
Must Read: 33 Best Bali Luxury Resorts Where You Can Experience The True Balinese Life
---
Bali Holiday Packages On TravelTriangle
Stay at luxurious private pool villas and resorts, Experience thrilling water sports – parasailing, scuba diving, and snorkeling – or take a sunset dinner cruise. Get best holiday deals for Bali offered only by TravelTriangle.
---
1. West Bali National Park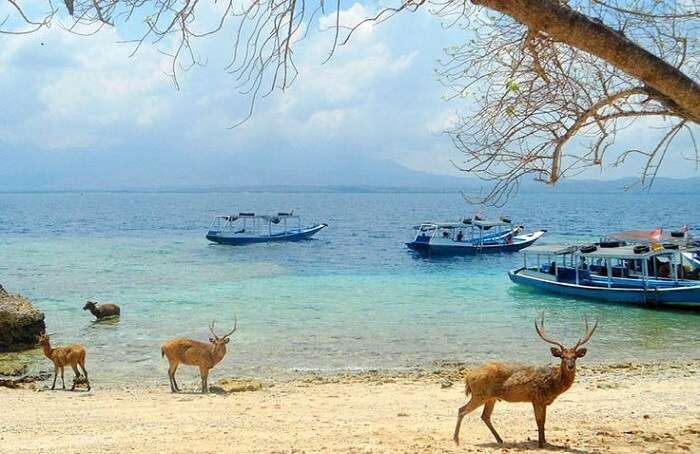 When you're in Bali, take your time to explore its national parks, wildlife reserves, forest, mountains, and gardens, that will let you explore the island in an unique way and make your journey more rewarding.
West Bali National Park in Bali is one of the most famous places in the world. Also known as Taman Nasional Bali Barat, this forested region is a conservation area which makes up the majority of central-western Bali. Founded in 1941, West Bali National Park was originally a Dutch initiative to protect the endangered Bali Starling bird, and the last remaining native animal from which most cattle in Bali descent is the wild banteng. Found in the westernmost part of the island, the park now has a total area of over 46000 acres.
Details About West Bali National Park
Best Time to Visit: August to December
Entrance Fee:
IDR 40,000 per person
A local guide must be hired for hiking, which costs about IDR 350,000
Location:Northwest Bali, Main Office - Jalan Raya Cekik-Gilimanuk Road, Jembrana
Must Experiences In West Bali National Park
The boundary of West Bali National Park, located in the north-western part of the island, includes mangrove swamps, dense rainforests, wide open savannahs, and coral reefs. Off the north coast of Bali, there is also a small island reserve named Pulau Menjangan, also known as 'Deer Island'.
This little island is home to the rare menjangan or Javan rusa, and attracts visitors from across the globe for its excellent snorkeling and diving.
Keep in mind that if you want to go on a West Bali National Park tour, you must have a park permit and be accompanied by an official guide.
Over 37,000 acres of Bali West National Park is made up of overland terrain while more than 7,000 acres are marine areas.
The park is managed in a zoning system, which consists of the Main, Jungle, Marine Protected, Religious and Historical, Cultural, Utility, Special, and Traditional Zones.
If you are looking forward to a snorkeling adventure, you should head to Menjangan Island. This is where you will find acres of vibrant coral reef gardens, making it an ideal destination for diving and snorkeling.
At the end of the last century, the marine reserve at Bali Barat National Park recorded 110 coral species belonging to 18 families and of these species, 22 belong to the mushroom coral family.
Only 29 mushroom coral species are recorded worldwide. However, there are at least 27 Acropora coral species found in an area as big as only 4 acres. Needless to say, you will have an amazing time exploring the coral reefs at one of the best national parks in Bali.
Home to about 160 different species of birds, make sure you get a glimpse of the mascot of the Bali Barat National Park - the Bali Starling
Sea and shore birds like Lesser Frigate, and White Starlings are the most common types found in the park.
Suggested Read: All About The Vibrant, Comfortable, And Luxurious W Bali Seminyak
---
Planning your holiday in Bali but confused about what to do? These Bali travel stories help you find your best trip ever!
Real travel stories. Real stays. Handy tips to help you make the right choice.
---
2. Elephant Safari Park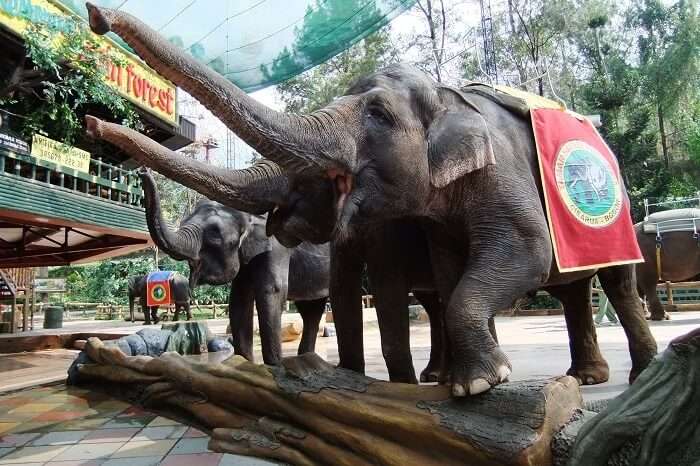 Looking for an unforgettable experience in one of the most popular national parks in Bali, Indonesia? Make sure you can get up close and personal with the majestic elephant at the Elephant Safari Park. The park has the largest herd of Sumatran elephants on the island, a total of 31. Set amidst the lush botanical gardens and jungle of Bali, the park offers visitors an opportunity to interact with the resident giants, and have an amazing time.
Details About Elephant Park Bali
Timings: 8 AM to 6 PM
Entry Fee: IDR 295 per person
Location: Jalan Elephant Safari Park Banjar Desa Taro Tegallalang, Taro, Tegallalang, Kabupaten Gianyar, Bali 80561, Indonesia
Must Experiences At Elephant Park Bali
The Elephant Park Bali offers loads of adventures that you can enjoy on your visit.
You can go rafting and mountain cycling as well as head out on safari ride tours, safari park visits, and have an exciting time riding jungle buggies.
You can also bathe and breakfast with the elephants at the park.
If you are looking for a romantic time, choose a safari under the stars and spa experience.
Further Read: 10 Best Hostels In Bali That'll Ensure You Spend Less And Experience More!
For an intimate experience with the famous elephants of Indonesia, make your way to Bali and visit the premiere Bali national park, the Elephant Safari Park. And to make the most of it, book one of the best Bali tour packages with TravelTriangle.
---
People Also Read
National Parks In Mauritius National Parks In Singapore National Parks In Iceland