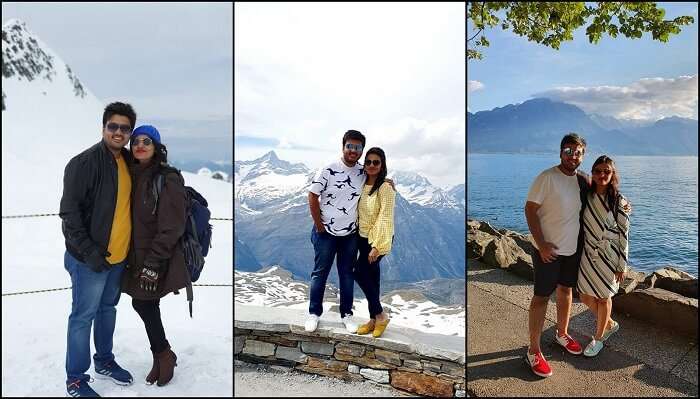 Summer in Europe is something that we see on the bucket list of almost every travel enthusiast. The deeply rooted history of Rome, alluring water transport of Milan, breathtakingly beautiful landscapes of Switzerland, cozy vibes of Interlaken, fairytale towns of Zurich, and many other destinations combine to form the unmatchable atmosphere of Europe. Pleasant weather, lively aura, and the lip-smacking food makes spending 15 days in Europe totally worthwhile. Giving an opportunity for travelers to meet various kinds of people, all from different ethnicities, and cultural backgrounds, Europe is a popular destination like no other. Take a look at this similar tale of Divya and her husband's romantic getaway to the world's most romantic destinations of Europe! موقع العاب
My husband and I were planning a summer escape to a destination that would not only be perfect but also not go over our budgets. Choosing such a destination was, without a doubt, extremely difficult, but the beauty of Switzerland, the Amalfi coast, and Venice left us no choice but to explore them. Moreover, the itineraries and the budgets of TravelTriangle seemed impossible to let go of. Taking a 15-day trip to Europe from India was nothing less than a dream come true for us. Europe in June looks right out of a storybook. For a cherry on top, the locals of Europe were extremely friendly and helpful when the need arose.
Details Of Our 15 Days In Europe
Trip Type: Romantic Trip
Cost: INR 3,45,899 per person
Duration: 14 Nights and 15 Days
Inclusions: Breakfast, Airport Transfers, Taxes, Insurance, Travel Card (Rome), Ferry Tickets, Private Cab, Sightseeing, Eurail Ticket, Boat Rides, Swiss Travel Pass
Exclusions: Lunch and Dinner, Visa, Airfare, Hotel Taxes, Station Transfers
Itinerary Of Our 15 Days In Europe
Day 1: Arrival in Rome, sightseeing in Colosseum, overnight stay in Rome
Day 2: Sightseeing of Vatican City
Day 3: Leave for Sorrento, leisure day, overnight stay in Sorrento
Day 4: Sightseeing of Amalfi Coast
Day 5: Leave for Venice, leisure day, overnight stay in Venice
Day 6: Explore Venetian Lagoon, overnight stay in Venice
Day 7: Leave for Milan, city tour, overnight stay in Milan
Day 8: Leave for Montreux, leisure day, overnight stay in Montreux
Day 9: Sightseeing of Geneva city, overnight stay in Montreux
Day 10: Leave for a day trip to Zermatt, overnight stay in Montreaux
Day 11: Leave for Interlaken, sightseeing, overnight stay in Interlaken
Day 12: Sightseeing of Mt Jungfrau and Grindelwald, overnight stay in Interlaken
Day 13: Leave for Zurich, sightseeing of Rhine Falls, overnight stay in Zurich
Day 14: Leave for Lucerne, sightseeing, overnight stay in Lucerne
Day 15: Sightseeing in Zurich, Departure
 Europe In September 2022: Things To Do, Events To Attend And More
Weather In Europe In June
Europe weather in June is exactly why spending summers on this continent is the best decision one can ever take. Marking the beginning of the summer season, June is definitely the best time to visit Europe. With the sun shining brightly in some regions while it's raining in the other or the cool breezes brushing through our hair with snowflakes falling lightly on our skin in another region, Europe weather is nothing like any other destination. Pleasant, favorable, and overwhelming weather welcomes every traveler with arms wide open to witness the continent at its best. العاب لكسب المال
Our Wonderful Experiences During The 15 Days In Europe
Ranging from some impeccable experiences to some of the best places to visit in Europe for 15 days, this vacation was a lot more than we had anticipated. Take a look at these few of many amazing experiences that we encountered on our escape to the land of romance.
1. Rhine Falls: Witnessed Europe's Biggest Waterfall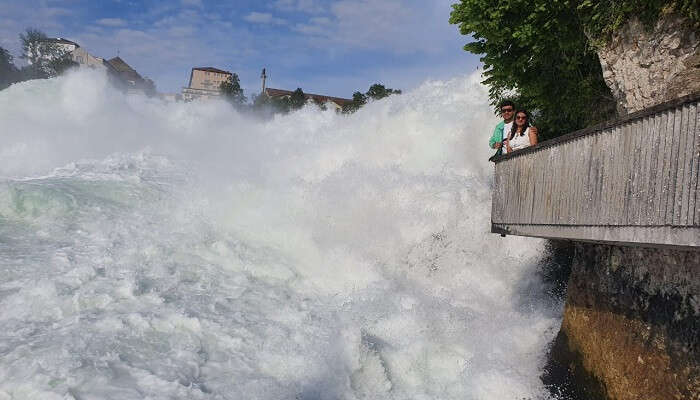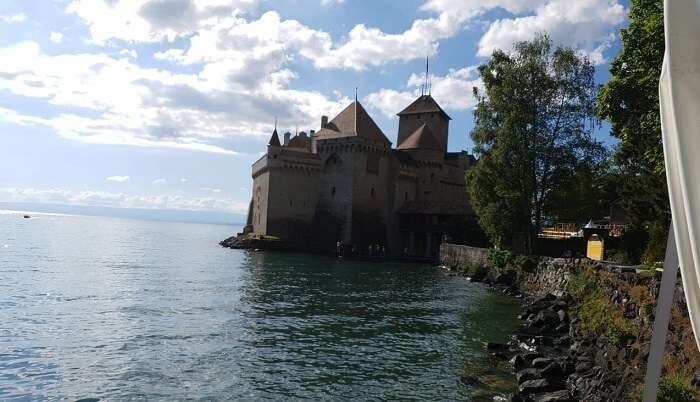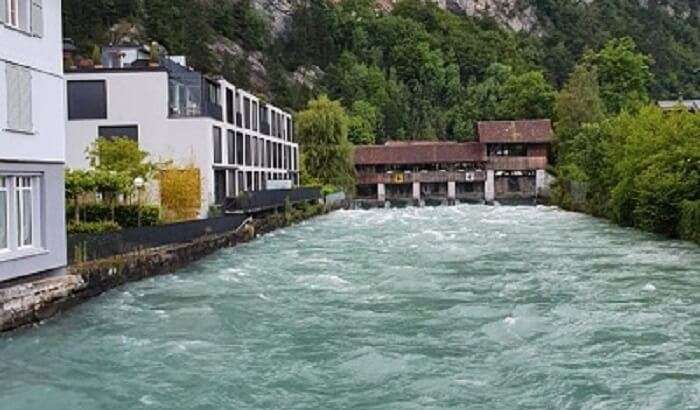 Located in between the cantons of Zurich and Schaffhausen, Rhine Falls is the biggest waterfall in the whole of Europe and to stand high above these waterfalls is an unmatchable experience. Angry water hitting the mighty rocks, sounds of the falls gushing, and the picturesque views of this magical waterfall were enough to make us contemplate how beautiful life truly is. Moreover, the path to these falls was nothing less than enchanting. The stunning vineyards silently rolling by and the quaint farming villages reeking of the charm made us wish to stay in the moment for as long as we can.
2. Sorrento: Embraced The Charm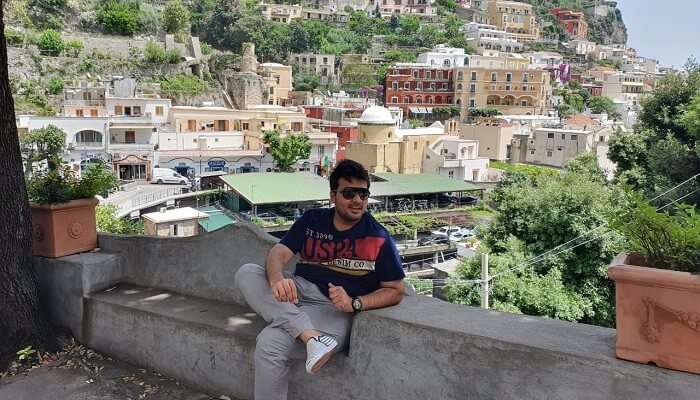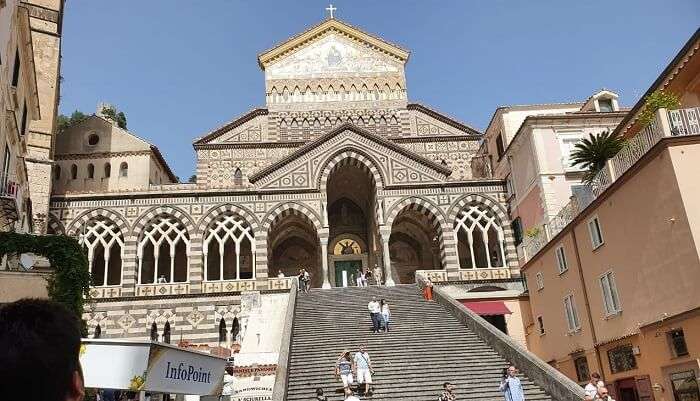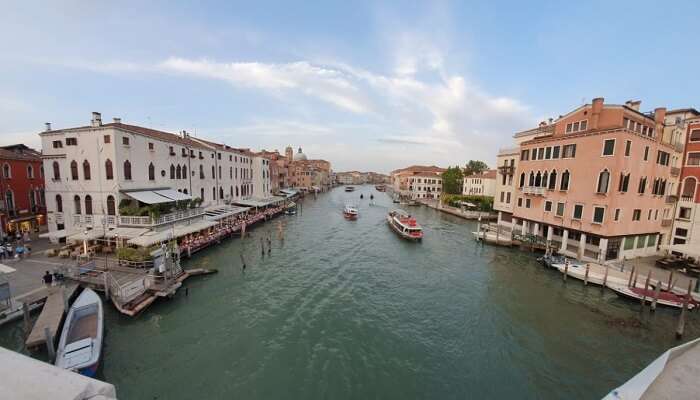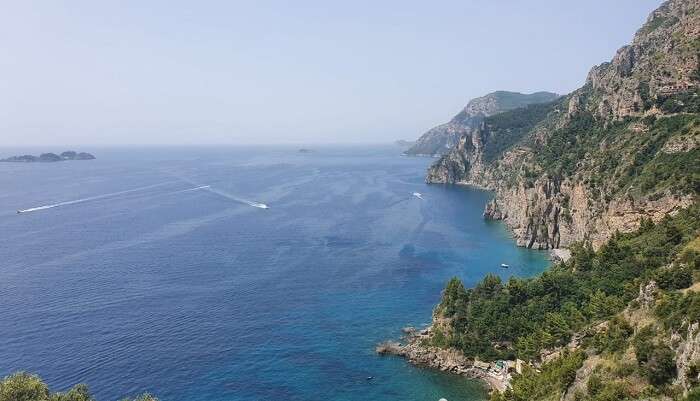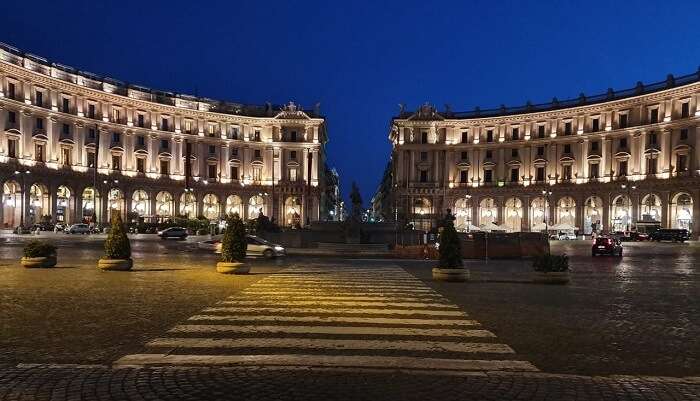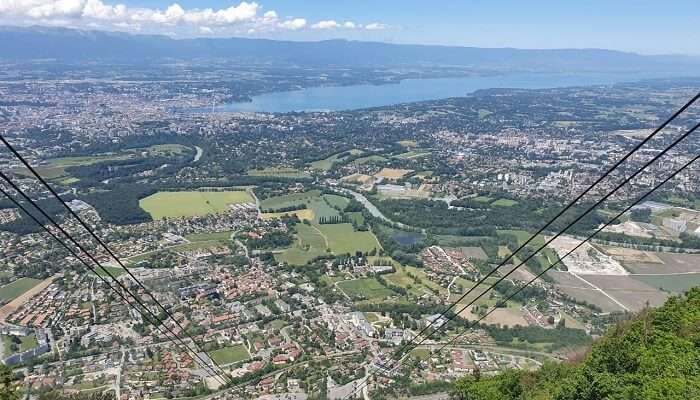 Sorrento, the tiny, little town of Italy gave us an opportunity to witness something that literally rose our hair on our arms. The land of lemons, mighty cliffs, and the gorgeous architecture of this destination made us so thankful that we had Sorrento in our Europe itinerary for 15 days from India. The gateway to the Amalfi Coast, Sorrento is paradisiacal that oozes of beauty and mystical vibes. 888 casino arabic Tourism being the main source of income for this village in Italy, Sorrento is also home to some of the most enchanting and lavish hotels and resorts that would make one be at their utmost comfort at all the time.
8 Luxurious Cruises In Europe For A Perfect European Experience In 2022!
3. Zermatt: Soaked In The Beauty Of Mountain Village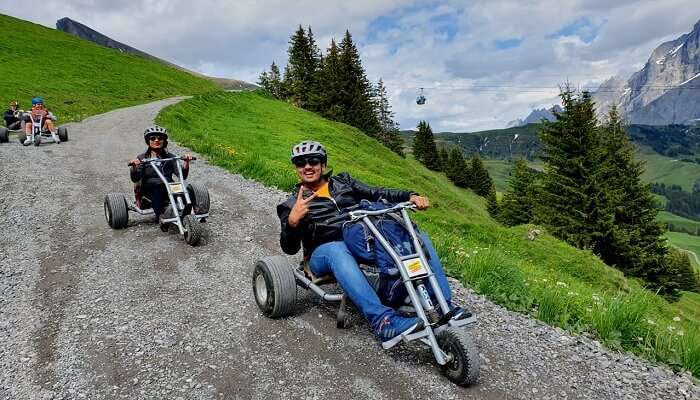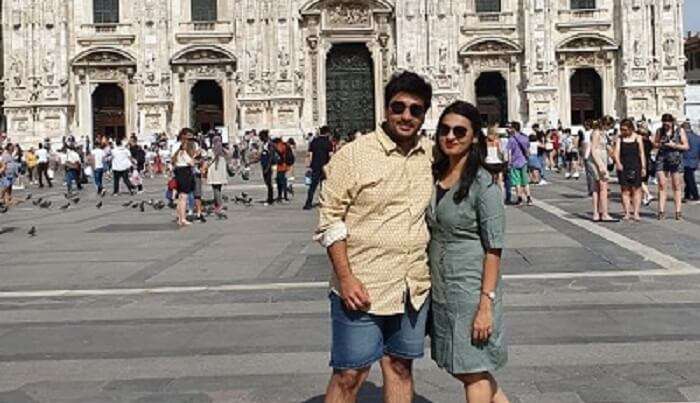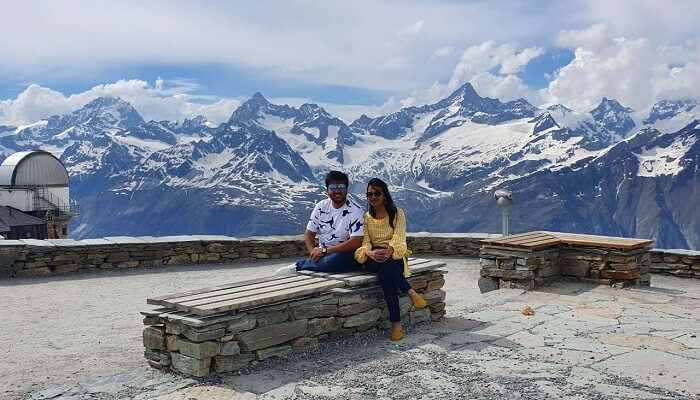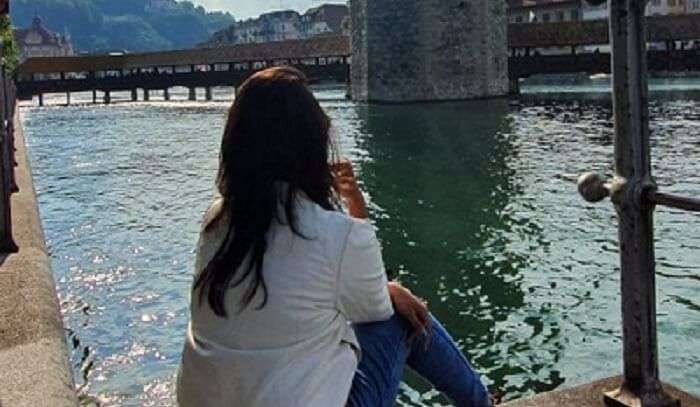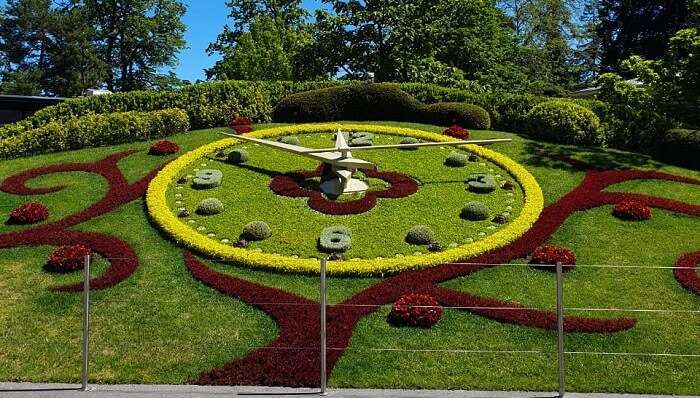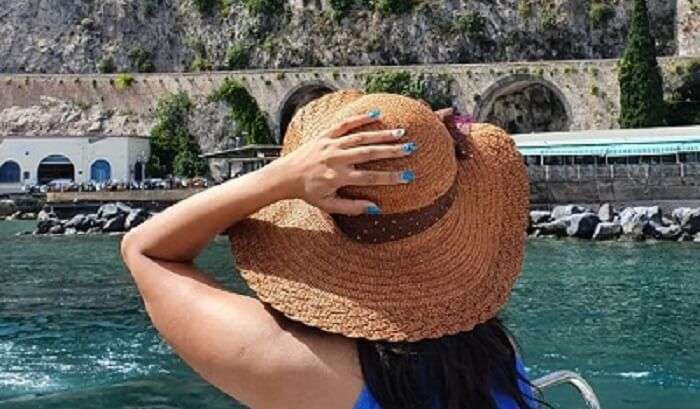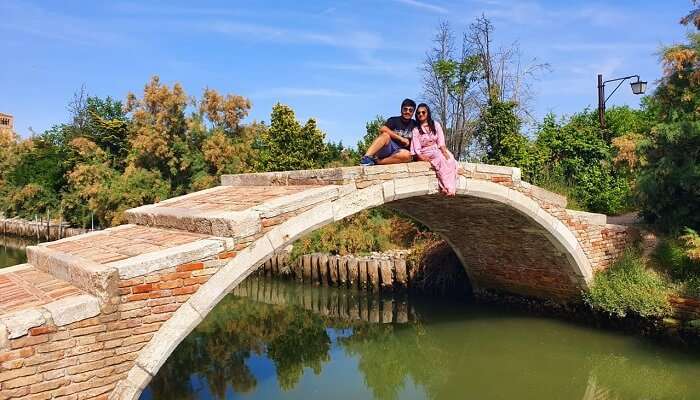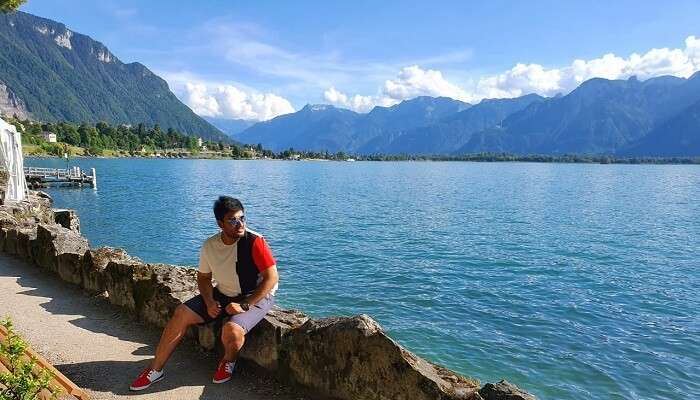 Sitting in the land of the best chocolate makers, Zermatt is a small mountain village of Switzerland that is surrounded by some of the most magnificent and eye-catching snow-clad mountains, making it look like a winter fairyland with lush green lands in summers! Lounging in the heart of Switzerland, Zermatt blankets some views that one has never witnessed and can never put in words. Playing around in the snow was definitely one of our favorite experiences to be a part of during our 15 days in Europe.
Travel Tips
Here is a list of Europe travel tips that one should certainly keep in mind when planning any sort of vacation to the continent. It helped us, it might help you too!
Get your packages customized. Even though the standard packages also have some great deals, but getting a customized package would make sure that you surely get to travel to places that you yourself want to.
When we talk about what to pack for Europe trip, there are a few things that we would recommend. Carry the summer wardrobe along with rainfall essentials, light sweater, thick jacket to survive the snow, and comfortable shoes that would allow you to walk for hours.
Do not exchange money at the airport. Get it exchanged and then travel to the continent in order to grab the best rates.
Do experience traveling by the Eurail at least once.
Activate the International roaming plan for the SIM Cards before departing from the country.
When shopping, explore the local markets and street stores.
Our Experience With TravelTriangle
Our experience with TravelTriangle was superb and we highly recommend it. Although I subscribed to Travel Triangle by confidence, it turned out to be the best decision ever taken. We were always a bit skeptical to deal with local agents and were unsure about trusting an unknown agent but it was one of the best experiences of our lives once we got over our doubts. The agent was extremely convincing and our whole trip was butter-smooth and went in a hassle-free manner. I would definitely choose TravelTriangle for our next escapade as well!
 7 Food Festivals In Europe To Add To Your 2022 Bucket List
How To Reach Europe
The answer to how to reach Europe is pretty simple and easy, it's definitely by the air mode of transportation. Mumbai to Europe flight duration is usually around 10 hours with or without any stops. Flying to Europe from India is actually the fastest way to travel to the continent and is pretty feasible at the same time. The continent is home to numerous international airports. Although there is no direct flight from Mumbai to Europe, the connecting flights don't have a layover that lasts for hours.
 Our Trip To Europe In May Was Nothing Less Than A Dream Come True!
Summer in Europe is something that everyone has dreamt of. Be it a backpacking escapade, a romantic getaway, or a family vacation, spending 15 days in Europe are more than enough to fall in love with this continent, the locals, the natural wonders, and the food. One of the most popular destinations amongst travelers, Europe is a destination like no other. Plan your escape to Europe and tick off this destination from your bucket lists!
Common Queries You May Have About Europe
How many countries can I visit in Europe in 2 weeks?
Europe is a continent that blankets numerous beautiful destinations and some of the most cherishable experiences. But like any other expansive location, it is impossible to cover all the countries in two weeks. The number of countries that one can visit in two weeks is around 5-6.
Where can I spend 10 days in Europe?
When traveling to Europe for 10 days, there are a few combinations of destinations that one can cover in this given duration, without missing out on much. London and Paris, Oslo and Copenhagen, Rome and Venice being a few of such combinations.
How much does a trip to Europe cost for 2 weeks?
Traveling to Europe for 2 weeks can easily cost around INR 3,40,000 per person minus the personal expenses that one might spend on food, shopping, and other entertainment.
{
"@context": "https://schema.org",
"@type": "FAQPage",
"mainEntity": [
{
"@type": "Question",
"name": "How many countries can I visit in Europe in 2 weeks?",
"acceptedAnswer": {
"@type": "Answer",
"text": "Europe is a continent that blankets numerous beautiful destinations and some of the most cherishable experiences. But like any other expansive location, it is impossible to cover all the countries in two weeks. The number of countries that one can visit in two weeks is around 5-6."
}
}
, {
"@type": "Question",
"name": "Where can I spend 10 days in Europe?",
"acceptedAnswer": {
"@type": "Answer",
"text": "When traveling to Europe for 10 days, there are a few combinations of destinations that one can cover in this given duration, without missing out on much. London and Paris, Oslo and Copenhagen, Rome and Venice being a few of such combinations."
}
}
, {
"@type": "Question",
"name": "How much does a trip to Europe cost for 2 weeks?",
"acceptedAnswer": {
"@type": "Answer",
"text": "Traveling to Europe for 2 weeks can easily cost around INR 3,40,000 per person minus the personal expenses that one might spend on food, shopping, and other entertainment."
}
}
]
}
People Also Read :
Things To Do On Thailand Maldives Itinerary Of 4 Days Singapore In May
Comments
comments