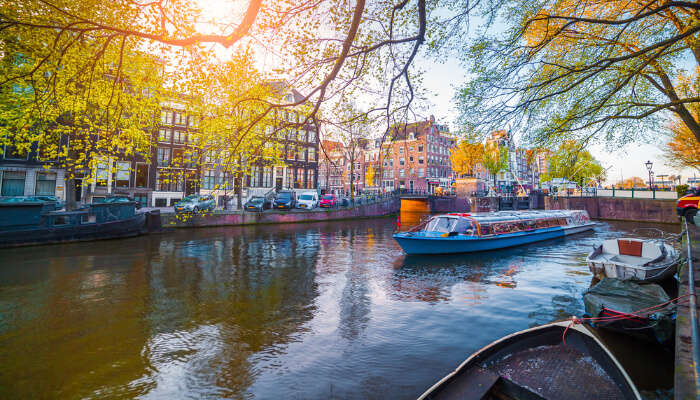 Europe is one of the most zestful and interesting places to visit in the world, from the luxurious buildings of Paris to the picturesque villages of southern Spain. Europe's charms are just not limited to its mystical architectures but also in serene villages, turquoise waters of the sea, majestic mountains and the Mediterranean beaches. Cruising is one of the most loved things on a European holiday, as it gives travelers an opportunity to explore the magnificent European countries in a dreamy way! Be it a romantic getaway, family vacation or a sightseeing adventure, there are cruises for every type of traveler. If you want to experience something completely unique this holiday than cruises in Europe is just perfect for you. Divine sunset cruises to adventurous cruises you can choose from a tremendous number of options available as per your customization and like!
8 Best Cruises In Europe
If you are seeking a cruise trip, then look no further than the Mediterranean and get amazed by Europe's beauty and serenity through cruising. Check out the list of best cruises in Europe which are no less than a dream:
1. Amsterdam Evening Canal Cruise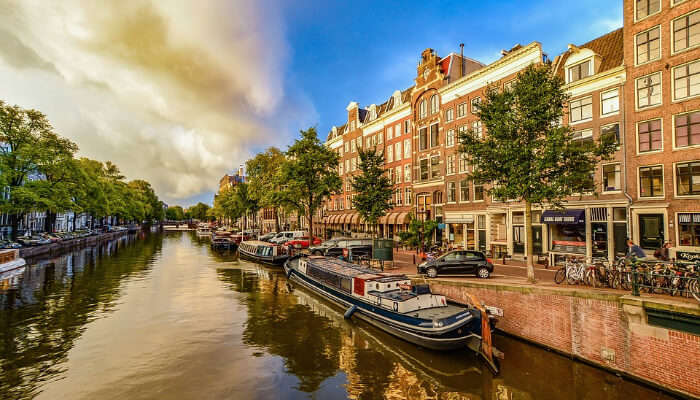 Float down Amsterdam's stunning canals on this beautiful evening cruise. All-glass cabin cruise is all you need to witness the fairytale sparkling city. Sail past the famous tourist attraction of the city such as Anne Frank House and the Westerkerk, churches, and magnificent bridges. Learn about the city's history from the guide while sipping on exotic drinks and beverages. It is truly said that everything in Amsterdam seems a bit more magical when viewed from a boat. And Evening cruise gives the perfect opportunity to make this dream a reality.
Timings: Daily
Price: INR 1,321 per traveler
Time Duration: 1 hour 30 minutes
Must Read: 20 Best Places To Spend Christmas In Europe 2019: Where Festivities Breathe Magic Into The Air!
2. Venice Gondola Cruise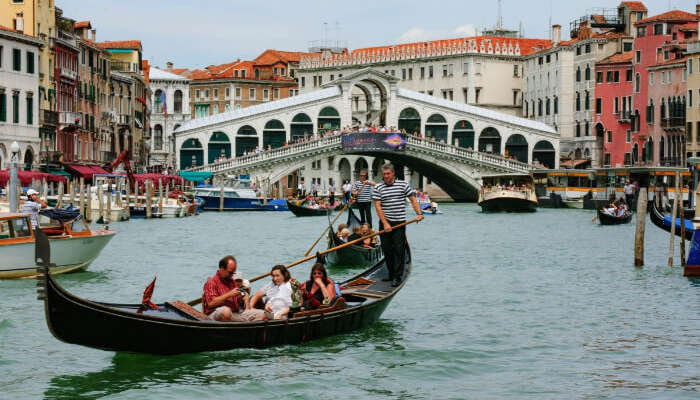 What is better way to explore the charms of Venice than a Gandola ride. Float down the famous river while enjoy a lovely song sung by a professional singer on the boat. Enjoy the charming beauty of top attractions of Venice like the Grand Canal and Palazzo Barberino. It is one of the best experience of European cruises which you must enjoy while vacaying in the city.
Time Duration: 30 minutes
Price: INR 3,224 per traveler
Timings: Daily
Suggested Read: 7 Food Festivals In Europe To Add To Your 2019 Bucket List
3. Gozo and Comino Islands Cruise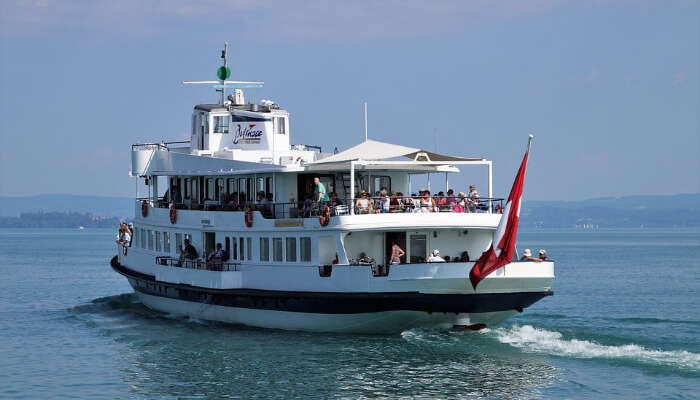 Indulge in a full day cruise tour along the rugged and magnificent coastline of Malta to reach the famous islands Gozo and Comino. Enjoy thrilling water activities like snorkeling and swimming or you caan just soak in the sun and let the serene beauty of the nature amaze you. This is no doubt the best European cruises for families, as you can enjoy a thrilling day with your family exploring the hidden gems of Malta.
Time Duration: 7 hours
Price: INR 1,966 per traveler
Timings: Daily
Suggested Read: 10 Wedding Destinations In Europe For Your Big Day In 2019!
4. Caves And Dolphin Watching Cruise From Albufeira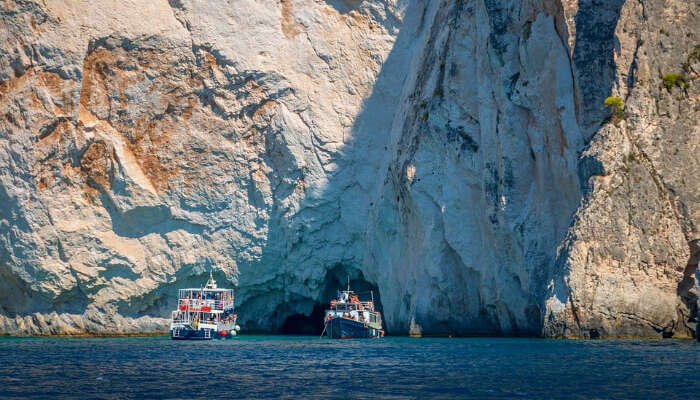 Get ready for an amazing cruise adventure that will take you to the magnificent Portagal's caves which are famous worldwide for their immense beauty and natural formation. After exploring the famous cave you will be taken to the Beach of Carvoeiro where you can relax and unwind on your own. Get a chance to to see friendly and lovely dolphins as you dip in the Atlantic, this is the highlight of this cruise tour which makes it stand apart from other Cruises in Europe.
Time Duration: 2 hours
Price: INR 2,752 per traveler
Timings: Daily
Suggested Read: 7 Forts In Europe That Offer Remarkably Scenic View Of The Hilly Milieu
5. Santorini Caldera Cruise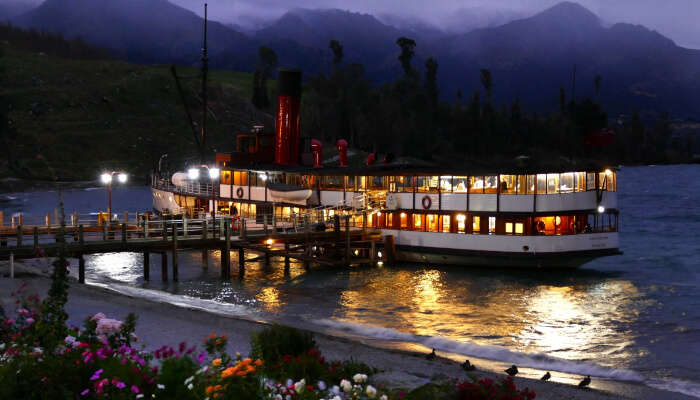 A Greece holiday is on everyone's wish list, but to make this holiday more memorable one, a Catamaran cruise is just what you need! Explore Santorini's charms while sailing around the Island, this is one of the best romantic European cruises as you can enjoy a lovely time with your partner on a delux catamaran, watch a beautiful sunset while sipping on unlimited Greek beer and Santorini wine. Dip into the relaxing hot springs by Nea Kameni volcano and relieve the stress. You can indulge in water activities like swimming and snorkeling on the White and Red beach. Make the most of your Greek holiday by boarding this amazing Catamaran cruise.
Time Duration: 5 hours
Price: INR 11,796 per traveler
Timings: Daily
Suggested Read: 9 Best European Music Festivals In 2019 You'd Be Excited To Attend
6. Bistro-Style Seine River Dinner Cruise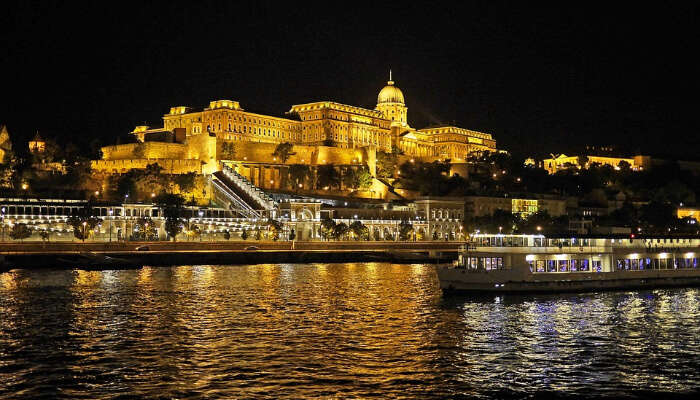 Experience Paris in the most Parisian way possible, which is through a lovely dinner cruise on the famous Seine River. It just feels surreal to witness the world's most beautiful city sparkling with lights under the sky full of stars. Enjoy a 3-course dinner while sailing past the top attractions like the Place de la Concorde, the Louvre, and Eiffel Tower. You will be stunned by the mesmerizing beauty of the "City of Love".
Time Duration: 1 hour 15 minutes
Price: INR 3,067 per traveler
Timings: Daily
Suggested Read: 10 Best Destinations For Rock Climbing In Europe In 2019
7. Lobos Island Catamaran Cruise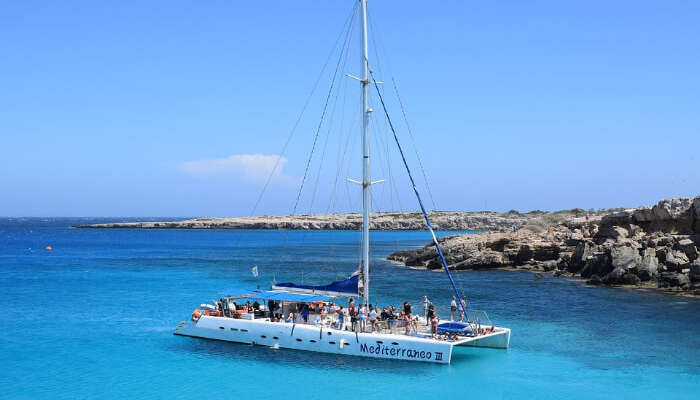 Cruise out to Lobos island from Fuerteventura and admire the serene beauty of Spain's islands. Board on the Spain's best day cruise and enjoy the most of your holiday. Indulge in several water activities like snorkeling and swiming in the island or you can relax on the beach admiring the lush greenery and beautiful turquoise blue waters. Satisfy your hunger by the delicious buffet lunch on-board while sailing past the famous landmarks like the Faro Martino lighthouse.
Time Duration: 4 hours
Price: INR 4,337 per traveler
Timings: Sunday, Tuesday, and Friday
Suggested Read: 10 Famous Winter Festivals In Europe, Perfect Spots Of Happiness
8. London Showboat Dinner Cruise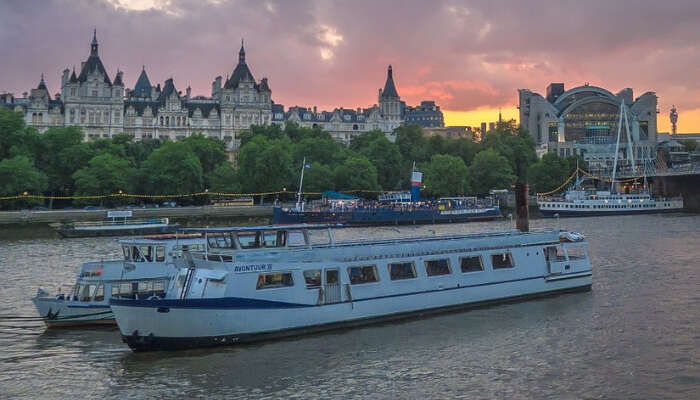 London is all about parties, exploring and of course cruising! Enjoy the most of this happening city by boarding a fantastic dinner cruise. Feast on a four-course dinner on the cruise and you enjoy the live entertainment from a cabaret singer, or you can even dance your heart out on the dance floor of the boat. Sip on exquisite wine as you admire the sights of top attractions like Big Ben, Tower Bridge, and the London Eye, all illuminated at night. This cruise is one of the best cruises in Europe 2019, because of its lively and happening environment!
Time Duration: 3 hours
Price: INR 7,002 per traveler
Timings: Daily
Further Read: 10 Best Flea Markets In Europe That Reflects The European Culture
Rich history, vibrant culture, a mix of modern and ancient lifestyle, cuisine, Europe's got it all! But cruising is that one thing which makes Europe the best holiday destination in the world. Make the most of your European holiday by enjoying the superb cruises the cities has to offer. Above-mentioned are some of the best cruises in Europe which will surely give you memory of a lifetime! Make sure to check them out and happy cruising!
People Also Read
Cruises From Sydney Cruises In New York Cruises In New Zealand
Comments
comments