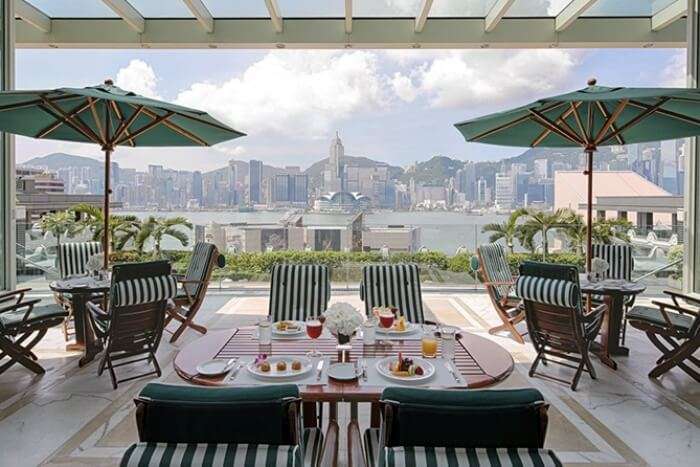 Overview
Hong Kong is visited by millions of people every year and thus this city boasts plenty of deluxe and royal resorts. Whether travelers decide to stay in room or suite, they'll surely come across all the comforts of the contemporary life at their fingertips. Patrons can easily make the list of 5 Star Resorts in Hong Kong and come down in the favor of one that matches their needs and desires. These resorts will surely provide delightful and mesmerizing staying experience to the travelers. When it comes to luxury, class, and lavishness, nothing can beat the fame and popularity of 5 Star Resorts in Hong Kong. These resorts allow travelers to experience opulence and royalty at its hilt. The posh resorts in Hong Kong reflect an unwavering sense of fashion and stylishness. Hong Kong 5 star resorts are pinpointed within easy accessibility of the city's prime tourist attractions and shopping outlets. Get involved to the utmost luxury of international standard whilst staying at one of the finest resorts.
Special Experiences
5 Star Resorts in Hong Kong are fully decorated with lavish amenities and thus provide amazing experiences to the visitors to make their stay wonderful. These resorts are decorated with state-of-the-art infrastructure and astonishing interior décor. These resorts are positioned away from the hustle and bustle and thus offer magnificent harbor and city views to its visitors. Several Indoor and outdoor activities are arranged for children at Hyatt Regency Hong Kong Sha Tin. A short and sweet horse-drawn carriage ride is available at Auberge Discovery Bay Hong Kong. These Hong Kong 5 star Resorts are well tastefully designed to make travelers feel like home. Bike tours and hiking trails trips are organized by some of the resorts to facilitate the guests. In addition to this, some of them also offer beach access to their visitors.
Facilities
Hong Kong 5 star Resorts are decked out with lots of royal facilities so as to make visitors' trip delightful. They offer immaculate services to their guests and leave them with a desire to visit here again. The list of facilities offered by 5 Star Resorts in Hong Kong includes air Conditioning, spa and wellness, swimming pool, beautiful designed spacious rooms and suites, in-house restaurant, modern bathrooms, alluring décor, incredible room service, top of the line laundry service, parking facility, free internet connection and a lot more. All these facilities are enough to make these resorts a fabulous place to stay. Outdoor pool facility is available in some of the resorts such as Hyatt Regency Hong Kong, Silvermine Beach Resort etc. whirlpool tubs or Jacuzzi is available in resorts like Noah's Ark Resort to add royal feel. Book any of these hotels and experience an amazing Hong Kong vacation.
Dining
When it comes to the luscious and delectable cuisines, nothing can beat the fame and popularity of 5 Star Resorts in Hong Kong as they serve super delicious and enticing dishes to their guests. The food is prepared by using the local and fresh ingredients. Travelers can head towards these resorts and experience an unrivaled buffet including both local and continental dishes. Hong Kong 5 star Resorts boasts an on-site restaurant and thus travelers can visit there at any time and enjoy their finger licking food without leaving the comfort zone. They serve food in the beautiful and plush setting which makes the dining experience more blissful. In addition to the mouth-watering food, these resorts also feature an in-house bar where a variety of drinks are served to the guests. The great ambiance and wide range of drink options make these on-site bars a perfect place to spend night time to collect beautiful memories.
FAQs
Q1. Do 5 Star Resorts in Hong Kong feature banquet hall?
A. Yes, some of the resorts in Hong Kong feature well equipped and spacious banquet hall. One can find the special packages and pitch on the one that suits their budget and need.
Q2. Is spa facility available at Hong Kong 5-star resorts?
A. Yes, spa and sauna services are available in almost all 5 Star Resorts in Hong Kong to offer relaxing and rejuvenating experience to the travelers.
Q3. Is free cancelation facility available at 5-star Resorts in HK?
A. Yes, resorts in Hong Kong understand the needs of the guests and thus offer free cancelation policy to save their money.
Q4. Can guest enjoy internet connection at 5 Star Resorts in Hong Kong?
A. Yes, guests can enjoy a strong internet connection at 5-star resorts in HK. No additional charges are applicable for this service.
Q5. Is breakfast served at resorts in Hong Kong?
A. Yes, of course. Super delicious and sumptuous breakfast is served in Hong Kong resorts so that guests can kick start their day with healthy food.
If travelers are searching for the perfect blend of eastern and western cultures, then the best place to head for is none other than Hong Kong. This city boasts of rich historical past, colorful tradition, unrivaled shopping outlets, sky touching buildings and iconic skyline. This is the best place for exotic international travel. To make travelers' trip more blissful, this city is equipped with plenty of post resorts. Hong Kong is always up for its vibrant nightlife and modern culture and thus it attracts tourists of all ages. A list of 5 Star Resorts in Hong Kong includes Hyatt Regency Hong Kong, Noah's Ark Resort, Auberge Discovery Bay Hong Kong and a lot more. In the peak tourist season, it is advised to book these resorts in advance in order to avoid last minute hiccups. These resorts are all set to surprise their visitors with sheer luxury and comfort. Travelers can easily book any of them and gather some beautiful and unforgettable memories to cherish.