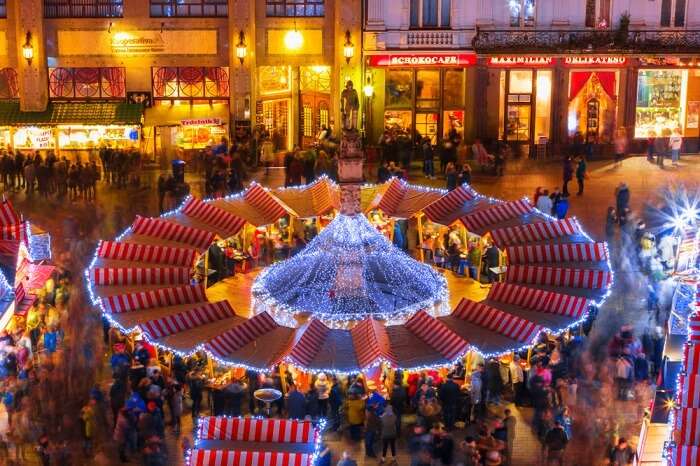 Bratislava has transformed into a magnetic tourist destination over the last few years. There is no chance that anybody visiting this place will get bored. Apart from the many tourist attractions, there are many Bratislava festivals ranging from food and music festivals to cultural ones. If you are finding it hard to decide about the best time to visit Bratislava, we have curated a list of the 10 hottest events being organized here to help you decide.
10 Popular Bratislava Festivals
Head to Slovakia and be a part of these exciting festivals in Bratislava that showcase its colorful and warm culture. Which of these will you attend first?
1. The Bratislava Music Festival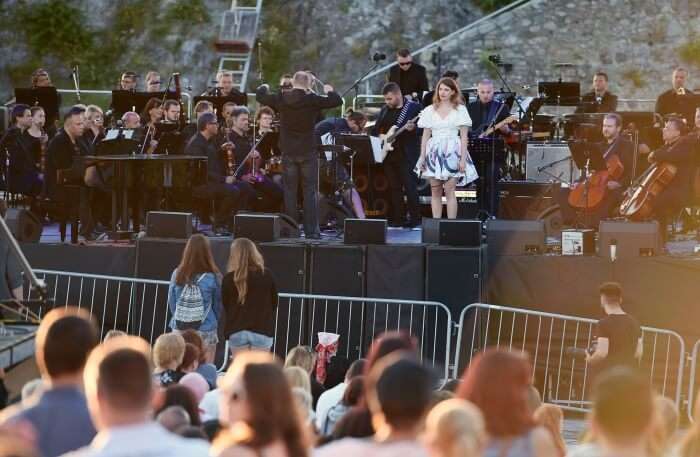 The most popular and attended music festival in Slovakia which has been around since 1964 deserves a mention high up in this list. It is one of the most prestigious Bratislava music festivals and has been the sole representative from Slovakia in European Festivals Association since 1973. It is a display of some of the most well-known native as well as foreign music groups, soloists and music producers. The Festival is organized over a period of two weeks and witnesses approximately 25 concerts including both symphonic and chamber as well as the first-night performances of the world. It will be organized sometime in September or October this year and if you love music, you could definitely consider planning a trip to Bratislava during those months.
Location: Medená 3, 816 01 Bratislava, Slovakia
Dates: September-October
Must Read: 12 Hostels In Slovakia For A Staysome Holiday In The Country Of Many Castles
2. Bratislava City Days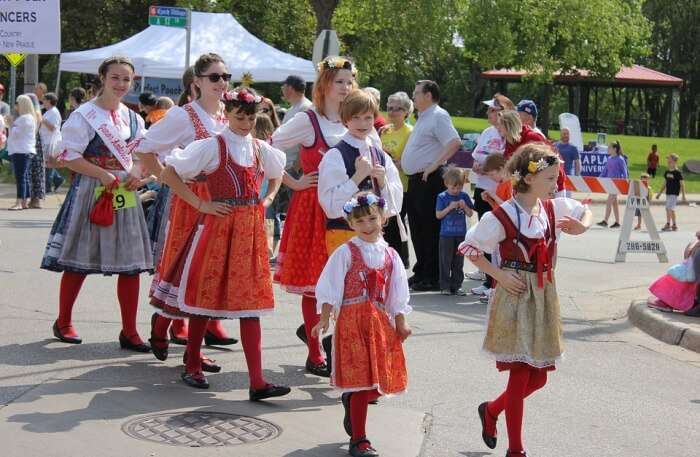 If you are on the lookout for Bratislava Festivals in 2022, this one is one of the most loved festivals by tourists and locals alike. This festival embodies the Bratislavian way of welcoming everybody with their doors (and arms) wide open. It is organized in the month of April and this will be the 16th year of these festivities in town. If you were planning on traveling to Bratislava during the spring season, it would be blasphemy to not match it to the dates of this event. In fact, the municipality organizes many events in those days making for a wonderful night in the town.
Location: Multiple locations across the city
Dates: April 2022
3. Bratislava Ball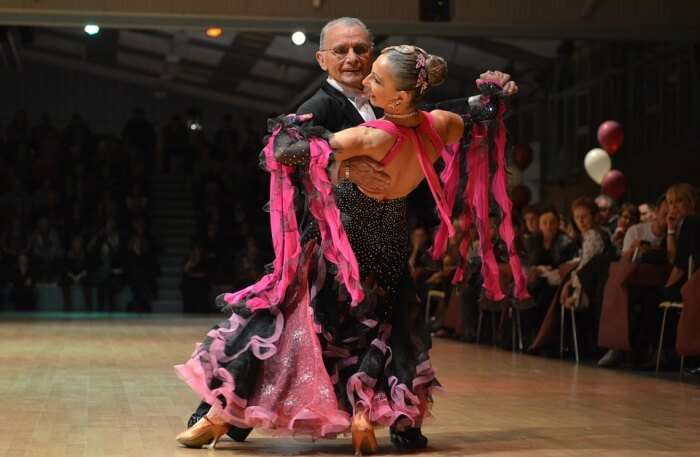 If you are an up and coming artist, page 3 celeb or a business entrepreneur; this is an opportunity for you to make an appearance that people remember! The Bratislava Ball is organized with the aim of introducing the youth to society and it is very 'Gossip Girl' so bring your best outfits with you! Apparently, receiving an invitation for this event is an honor in itself and is a welcoming gesture to the group of prestigious young men and women into an elite group. The event revolves around celebrating the rich culture, heritage and arts of Bratislava. The performances are varied and include classical and traditional pieces as well as more contemporary performances of ballet. One of the trademark practices here is the award of the Bratislava Cucoriedka which is awarded to intriguing personalities that inspire others to live the good Bratislavian life.
Location: Reduta, Palackeho Street, Bratislava
Dates: Takes place in January
Suggested Read: 12 Fun Things To Do In Slovakia That All Travelers Must Try ASAP
4. Junifest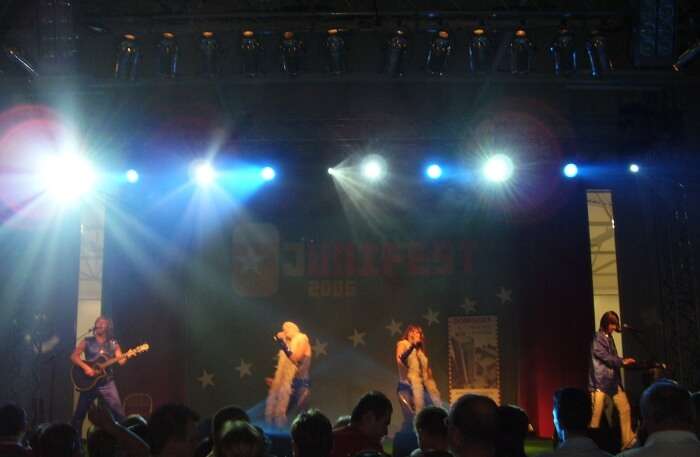 If you have been meaning to attend Munich's Oktoberfest since you were young, then this one will definitely be an interesting idea for you. The Junifest National Beer Festival is what dreams are made of (especially for beer lovers). This is the perfect town gathering which is complete with concerts, beer games, displays of arts and contests and pageants such as singing competitions and what has come to be known as the Miss Junifest pageant. If you are looking for some draught beer in Bratislava, it does not get better than the Junifest since many breweries serve their best draughts here.
Location: Incheba exhibition centre, Bratislava, Slovakia
Dates: June (TBA)
5. Slovak Food Festival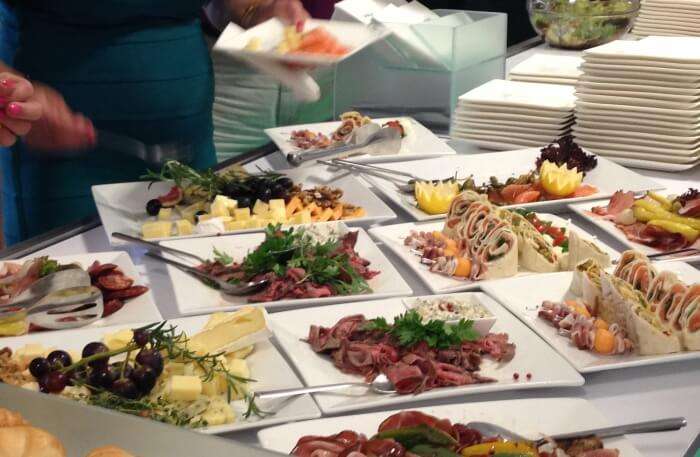 If a foodaholic is what you identify yourself as, especially one that loves to eat from all the unique and undiscovered places around; this festival might be the best thing to happen to you. Many refer to the Slovak food festival as the largest picnic in the country and is going to be organized for the 9th time this year. Pack the airiest pair of jeans that you can and brace yourselves for this gastronomic fiesta! There is everything that one needs for a fantastic weekend here, such as sumptuous food and drinks, live performances, competitions. Moreover, it is organized in the stunning Bratislava Castle which lets you appreciate the intricate interiors as well as offers a grand view of the city making it one of the best Bratislava Festivals you could attend.
Location: Bratislava Castle, 811 06 Bratislava, Slovakia
Dates: May
Suggested Read: 13 Places To Visit In Slovakia In 2022 That Will Mesmerize You Immensely
6. Cultural Summer and the Castle Festival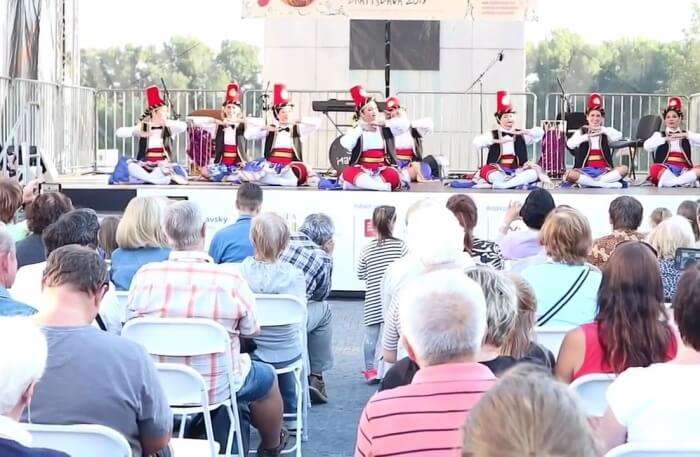 One of the biggest Bratislava festivals, The Cultural summer and the Castle festival adds the spark to the already very lively city into a melting pot of amazing performances. The best part about this festival is that it lasts for a long time, practically the entire summer. There are new performances that are added to the line-up each year and some constants such as the performance at Devin Castle by the Knights and The International Guitar Festival. There are different performances for those who appreciate different tastes in music. For instance, classic lovers would appreciate the performance on the Danube river or the renowned World Music that takes place at the St. Martin's Cathedral and those who appreciate literature and movies would find a liking for the Travelogue films.
Location: Multiple locations
Dates: June-September (TBA)
7. Viva Musica! Festival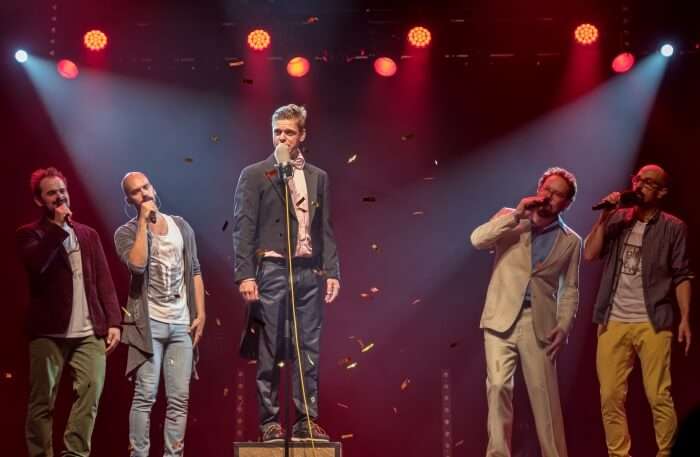 As you have already realized, Bratislava has a thing for music festivals and which is why there are many notable music fests organized in the city. One of the most highly rated ones is the Viva Musical Festival where the most popular Slovakian artists come to perform annually. Apart from these, many concerts are organized that offer one casual fun since there is no dress code and no "boredom" that many faces during classical music recitals. Irrespective of your age and music preferences, you will find something to appreciate in this music festival. Your search for Bratislava Summer Festivals ends here!
Location: Kľukatá 41, 821 05 Bratislava.
Dates: June 28 – August 22
Suggested Read: 10 Impeccable Castles In Slovakia That You Must-Visit On Your Trip!
8. Craftsmen Days ÚĽUV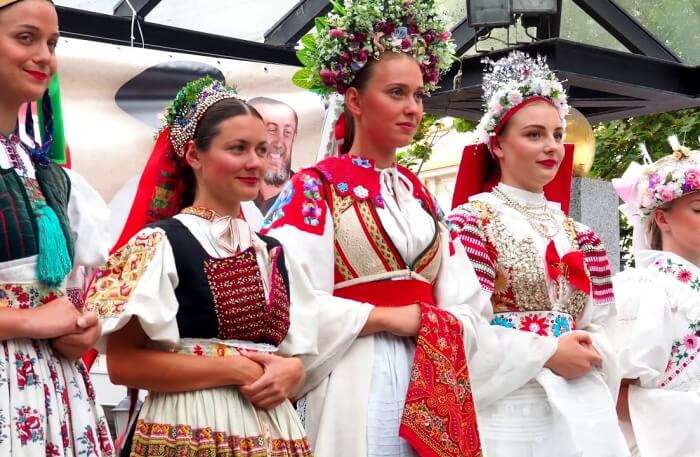 If you find the Old Town of Bratislava charming enough on a regular day, your heart might skip a beat when you walk through the streets of the Old Town during the biggest city festival, The Craftsmen Days ÚĽUV. This has been around for a long time and it will be the 27th time that the Centre for Folk Art Production will organize this event in the city. It is a one-stop shop for all handcrafted products such as traditional crafts and homemade products, which are the showstoppers of this festival. This festival is equally popular amongst the natives and foreigners as well as the young and the old.
Location: Old Town, Bratislava, Slovakia
Dates: 23 – 25 August
9. The Beer Saloon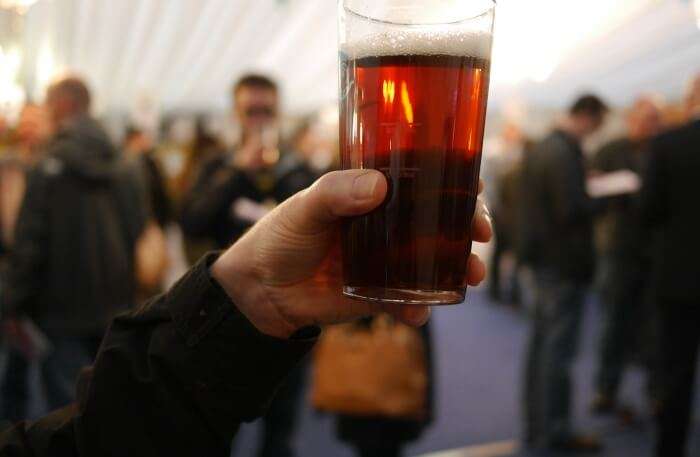 Salon Piya or popularly known as The Beer Saloon is a Craft Beer Festival that is annually organized in the Old Market Hall in Bratislava. The overall ambiance and atmosphere of the city are great during this time, probably because it smells of wheat beers straight from the best breweries in Bratislava. There are more than 400 different varieties of beer that are served here by as many as 80 different breweries. Most interestingly, each brewery that takes a part in the fest has to introduce a new beer that has not been released to the Slovakian market before. There is also a popular Street Food Park that is organized near the Old Market Hall, where you can head to for a snack when all the beer leaves you famished for some carbs.
Location: Old Market, The Square SNP 25, Bratislava, Slovakia
Dates: April
Suggested Read: 10 Most Beautiful Rivers In Europe For Cruise Journeys
10. Festival Nasuti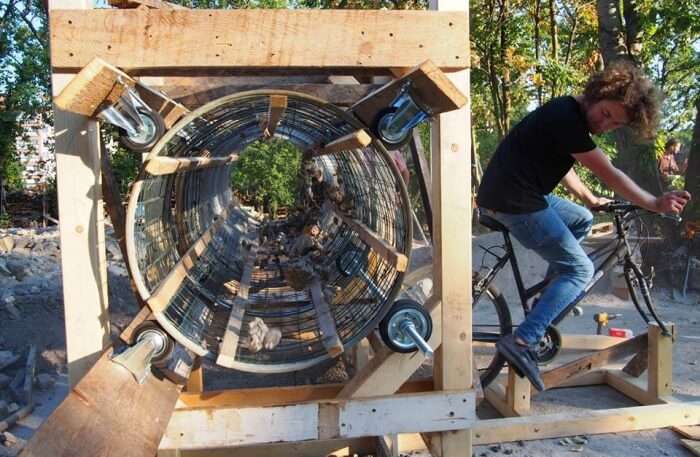 This popular festival is organized inside the premises of Nová Cvernovka and lasts for two days. There is a lot happening here during this time ranging from art displays such as performances and showpieces as well as educational lectures, workshops and discussions. The festival is unique since it provides a platform for NGO's to come and talk about the work they are doing in the domains of art, culture, ecology and sustainability. One of the aims with which this festival is organized is to increase public awareness of the waste management problem.
Location: Nova Cvernovka, Račianska 1575/78, 831 02 Bratislava, Slovakia
Dates: September
Further Read: 15 Offbeat Destinations In Europe In 2022 That Are Straight Out Of Fairy Tales
These magnificent Bratislava festivals are the epitome of festive vibes and tourist attractions. Book your trip to Europe from TravelTriangle to visit this Slovakian paradise and be a participant to the fun that we have mentioned above. Know of any more amazing festivals in Bratislava? Let us know in the comments below.
---
Looking To Book An International Holiday?
Book memorable holidays on TravelTriangle with 650+ verified travel agents for 65+ domestic and international destinations.
---
Comments
comments