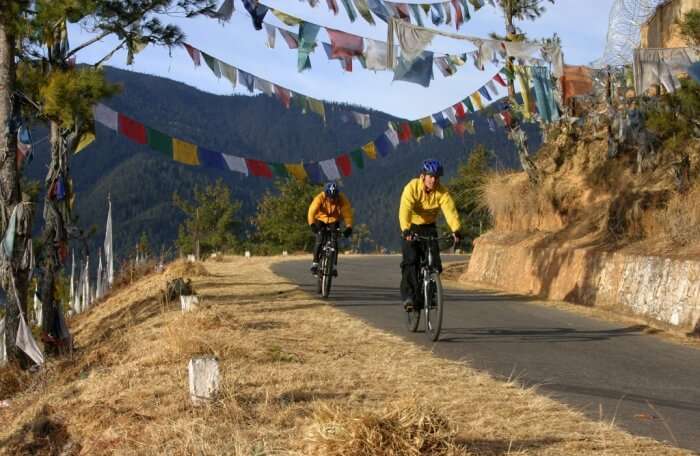 Sikkim's adventure game is going up a notch as it is all set to host highest mountain biking race in the world, between 26th and 29th of June. The race, called the Epic 17k, is being organized via a collaboration between Mountain Goats Adventure Company, Hub Outdoors and North District Administration of Sikkim.
"Secure Himalayas" and "Beti Bachao Beti Padhao" are two prime themes for the race this year. When it was introduced last year, the treacherous mountain biking race grabbed limelight by Redbull. While during the first edition the participants were locals only, this year riders are coming from different parts of India, Nepal, and Bhutan. Moving forward, the programme is intended to get on the global level of mountain biking.

Talking about the race, the stretch would be of 330-kilometre with four stages. Covering this distance would take four days and the race would begin from Mangan to Lachung on the first day. On the second day, the riders will compete between Lachung and Yumesamdong, and then back to Lachung. Lachung to Thangu awaits on the third day, and Thangu to Gurudongmar Lake will be covered on the final day of the race.
The event is expected to bring a larger boom in Sikkim's tourism scenario as well as entrepreneurship development. The medical and logistical support will be taken care of by the Indian Army. The rescue team is being led by Everester, Kazi Sherpa. To avoid any medical emergency, ambulances will be around the riders during the race too, as the terrain is indeed rocky and the oxygen level too is below usual. The winner of the race will win Rs 2,50,000 prize – as sponsored by Rajya Sabha MP Hissey Lachungpa and District Administration.

Wish to witness this remarkable event in the coming month? Well, it's time you choose the best from our Sikkim tour packages.
Further Read: 14 Best Places To Visit In Sikkim In Summer 2022 To Witness Nature's Grandeur!