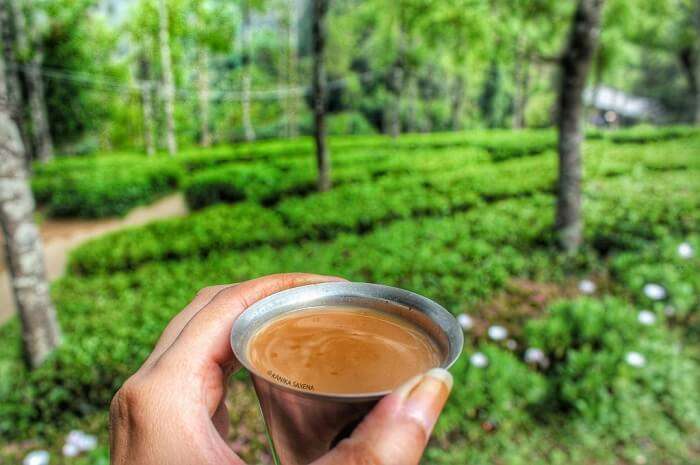 'Traveling leaves you speechless, then turns you into a storyteller.'
I didn't know what this truly meant until I set foot in Ooty! And since it left me with a childish longing to stay here forever, forgetting all about the world and work, I decided to come back with a bucket full of Ooty travel tips to let you in on the blissful experience…through my eyes! Here's everything I experienced on my trip right from transport, food, what to do, and what not to do, down to the most offbeat experiences I had even in the peak season!
My Best Ooty Travel Tips From An Epic Family Vacation In May
What all you must experience (and how) on your trip to Ooty:
10. Drive Slow On Ooty Roads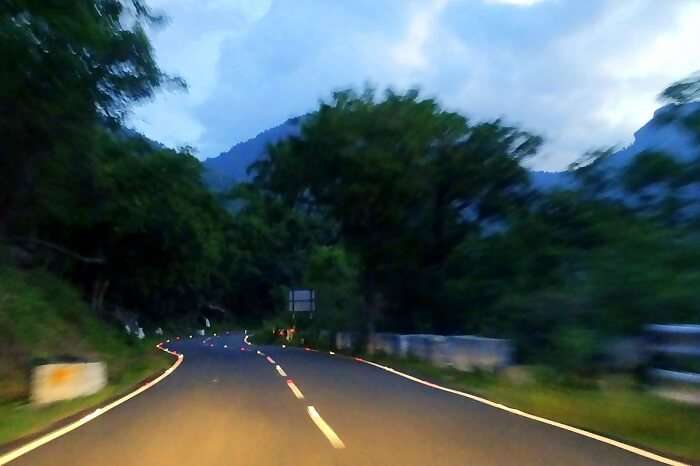 I was surprised to find well-maintained roads in this part of the country. And that made driving on those curves all the more enjoyable! Though there's also a high chance of spotting animals in this part of the Mudumalai forest, you need to make sure you drive slow on your way uphill to Ooty. This will help you ensure you don't hit any animals crossing the road (we almost hit a Blue Bull!)
Don't forget: To roll down the windows and enjoy the refreshingly cool breeze on your road trip!
 5 Amazing Homestays In Ooty That Date Back To The British Era
9. Book Your Nilgiri Mountain Railway (Toy Train) Tickets Well In Advance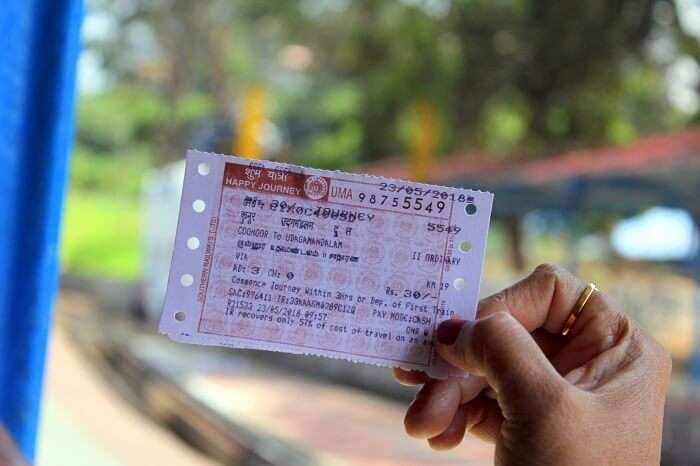 I thought I wouldn't require to book a ticket online, and ended up standing in a long queue before the ticket counter an hour before the train had even arrived at the platform. If I had booked my tickets well in advance on the IRCTC website, I could have reserved myself a seat in First Class. So make sure you learn from my mistakes and follow these Ooty travel tips for a two-fold benefit: You won't have to stand in that long queue for the ticket, and you can make sure you get the seat with the best views!
8. Train Ride? Go From Coonoor To Ooty And Not Vice Versa. Thank Me Later!
7. Trying Delicious Ooty Food During Ramadan Is A Must!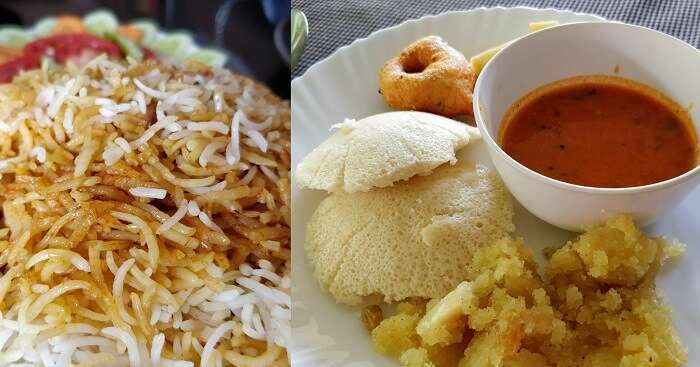 My family and I visited Ooty in May-end and we were met with Ramadan festivities in every corner. The best part about it was the variety of Biryani and dates we got to have wherever we went for our meals. And when we were not having a delicious bowl of Biryani, we helped ourselves to the amazing variety of Tamil cuisine in Ooty. Just make sure you do your research and list down the high-rated restaurants before starting your trip, and Ooty food will surely leave you asking for more!
 Ooty Summer Festival 2022: An Artistic Celebration Of The Southern Hills
6. Use Public Transport For An Easy-peasy Commute!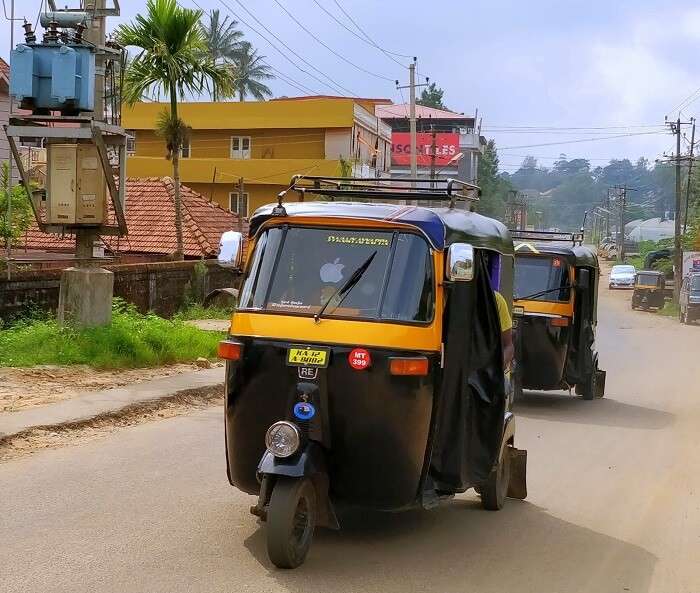 Though we had ourselves a private cab that made going around in Ooty hassle-free, we used the public Ooty transport whenever the car wasn't available, or whenever we just felt like experiencing the town like a local! We found that Ooty has a regular and reliable state-run bus service, as well as tuk-tuks that helped us get around the town with ease. Though the bus fare was next to nil, the autowalas quoted ridiculously high prices before my mom put her pro bargain skills to use and we traveled around the town at dirt cheap rates.
5. Tea Lovers, Cover Your Face Before Entering The Tea Factory In Ooty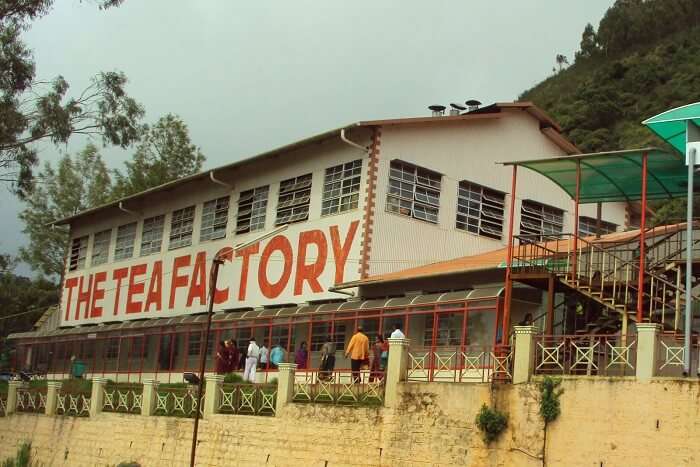 While we absolutely loved the chocolate processing room (mostly because of the free chocolate tasting session!), we ended up feeling claustrophobic in the Ooty tea processing quarters. Unlike other tea factories I have visited on my tours in the past, this one had a pungent smell and we immediately rushed out when it became unbearable. We're certain it was only because of the rain, but make sure you're well prepared before entering this room anyhow.
10 Best Villas In Ooty For A Pleasant Stay In The Hills
4. Visit Ooty During The Monsoons And You Will Never Forget It!
I, for once, wanted to dance in the rain! Turning the landscapes greener and fresher than they already are, monsoon in Ooty only added to its charm and we were glad we didn't miss it! If you're wondering what this is doing in a list of Ooty travel tips, then you really need to go and see it to believe it!
3. Offbeat Places To Visit In Ooty? Well, Go To The Tea Park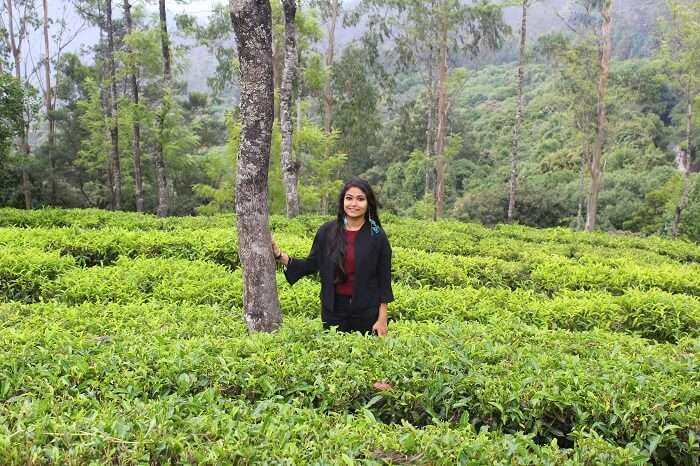 54 Places To Visit In Ooty In 2022 That Are Fun And Incredibly Spectacular
It wasn't there in our Ooty travel itinerary (or even in any Ooty tour guide for that matter) because not many people know about it. But it was the most fascinating experience on our tour other than the Ooty train ride. I felt it had been set up specially to let me tread into a picturesque tea plantation and click millions of Instagram-worthy pictures! After hours of driving by and simply looking at those pretty tea estates with a yearning to visit one, I finally got a chance to actually roam into one, pluck a tea leaf or two, and inhale the delicious aroma!
Don't forget: To try the variety of Ooty tea flavors, including the tantalizing Masala Tea, at the tea stall inside the park!
2. Don't miss the Ooty Flower Show (plan your holiday around it!)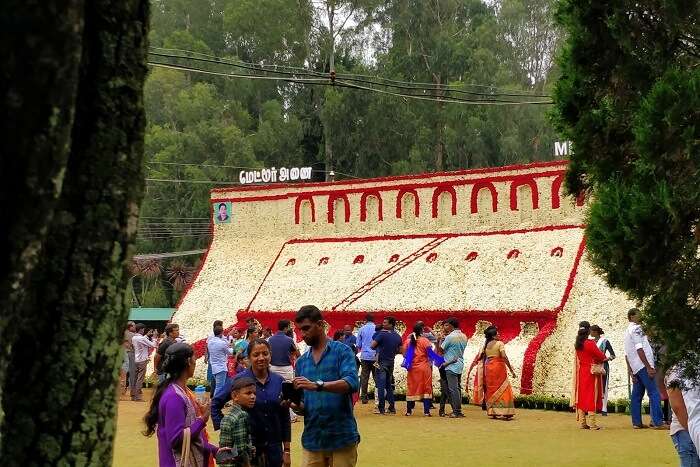 We were left wishing we had booked our trip while the Ooty Flower Show was still going on. We arrived on the final day of the 22nd Ooty Flower Show and realized we should have come sooner when we set our eyes on the remaining props and decorations. A marvelous depiction of the charming culture of Ooty, the show is an unmissable part of every traveler's itinerary.
Pro Tip: Plan your trip around the Ooty Flower Show which happens mostly in May every year if you want to witness a splash of colors like none other!
1. Loved The Chocolates And Spices? Buy Them From Local Stores & Not Factories!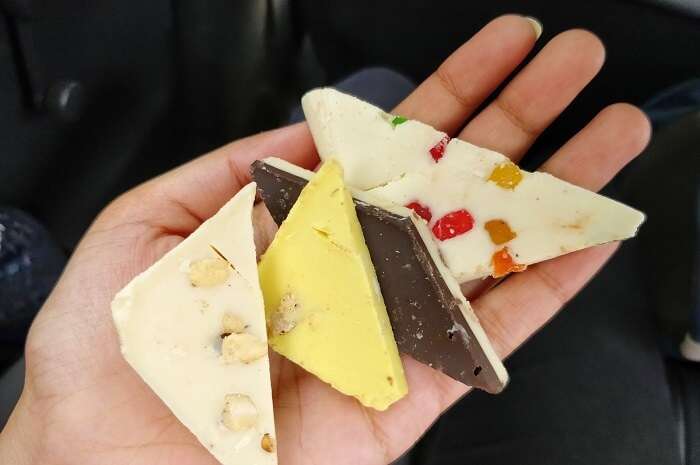 The chocolates, spices, and essence we bought in the tea factory store cost us way more than what the prices the local stores quoted. Also, we found the quality and taste of handmade chocolates in these local stores in Ooty way better than those of the tea factory.
 30 Best Things To Do In Ooty That Will Make You Fall For The Hills All Over Again In 2022!
A Snippet Of My 6 Days Ooty Coorg Trip Itinerary
Though my trip also included Coorg and Mysore, I wanted to start by giving you all Ooty tips first since this destination touched my heart the most! But just to give you all an idea of my family trip, I would like to share that my Ooty family package included our transfers, meals, accommodation, and sightseeing – all at a per person cost of INR 19,800.
DAY 1: Arrival at Bangalore – Private transfer to Mysore – Mysore Palace – Brindavan Gardens – Check-in at hotel Ruchi the Prince – Dinner – Overnight stay
DAY 2: Breakfast – Transfer to Coorg – Namdroling Monastery – Nisargadhama Forest – Check-in at hotel – Evening tea with snacks – Coorg backwaters – Dinner – Overnight stay
DAY 3: Breakfast – Abbey Falls – Omkareshwara Temple – Raja's Seat – Return to hotel – Dinner – Overnight stay
DAY 4: Breakfast – Shopping – Transfer to Ooty – Bandipur & Mudumalai Forest Reserve – Check-in at hotel – Overnight stay
DAY 5: Breakfast – Ride on Nilgiri Mountain Railway – Boating in Ooty Lake – Tea Park – Doddabetta Tea Factory – Return to hotel – Dinner – Overnight stay
DAY 6: Breakfast – Check-out from hotel – Ooty Botanical Garden – Rose Garden – Transfer to Coimbatore airport – Flight back home
Ooty In Monsoon: Top 4 Experiences To Turn Your Getaway In 2022 Into An Awesome Affair
I really hope I have given you plenty of sweet reasons to visit this paradise in Southern India but in the right manner! Booking my Ooty family holiday via TravelTriangle turned out to be a great decision for us since it let us experience everything we wanted and that too on a budget! And guess what, you too can do the same by following my Ooty travel tips! Till then, Happy Tripping!
Frequently Asked Questions About Traveling To Ooty
Still confused? See if these common queries help out:
How can I travel locally in Ooty?
If you want to indulge in the Ooty experience like a local, then you will need to live there like a local! Travel on buses and trains, explore the gardens and roads on foot, eat at local eateries and street side stalls rather than fancy restaurants.
Where should I go after Ooty?
Every Ooty travel guide suggests that you also explore nearby cities and towns like Coonoor, Coorg, Kodaikanal, and Coimbatore once you're done with Ooty.
People Also Read:
Tamil Nadu Road Trip Best Tourist Places In Tamil Nadu
Comments
comments