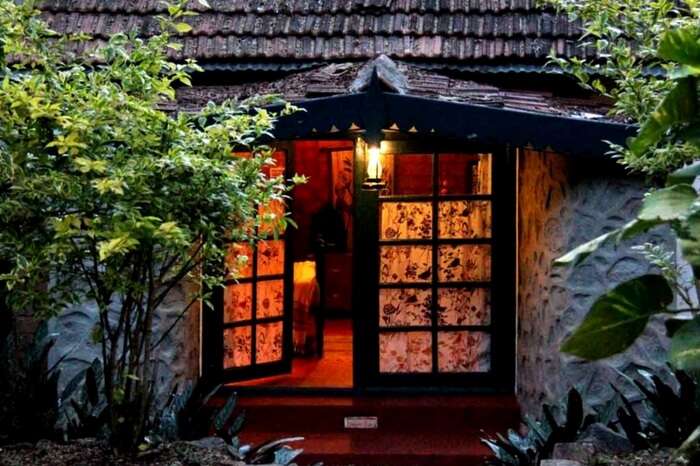 The Queen of Nilgiris, Ooty is where couples plan a laidback vacation. The idea is to enjoy a relaxed stay in one of the best villas in Ooty. Such trips are mostly about enjoying some we-time amid luxury and natural beauty. If it is a homestay, even better!
Located far away from nature's bustle, these accommodations are mostly independent homes where you can stay the way you like. Needless to say, they are great for a family outing as well as a romantic escape. The amenities are quite luxurious and hospitality is also at par. Meals with views, romantic nature walk around the property, and plenty of recreations are perks of staying in one of the gorgeous villas in Ooty.
4 Best villas in Ooty under 10K
Presenting some of the most charming villas in the heart of the Nilgiris that are every traveler's delight!
1. Krinith Cottage – For a peaceful stay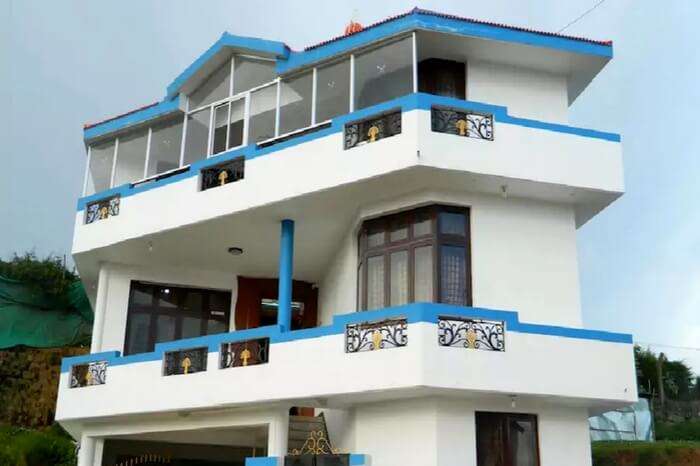 Tucked in majestic environs, the Krinith Cottage is one of the best Ooty Villas for a grand family vacation. The 2-storeyed villa has altogether 6 king-size rooms and an amazing host in Shankar. All the rooms are big, spacious, and clean and have good facilities. At 88 km, Coimbatore is the nearest airstrip to the villa.
Krinith Cottage must be considered for a calm and peaceful stay. You are going to love the stay for mesmerizing nature views from the balcony.
Tariff: INR 8900 per night onwards
30 Best Things To Do In Ooty That Will Make You Fall For The Hills All Over Again
2. Suraj's Pine View Stay – A home in the pines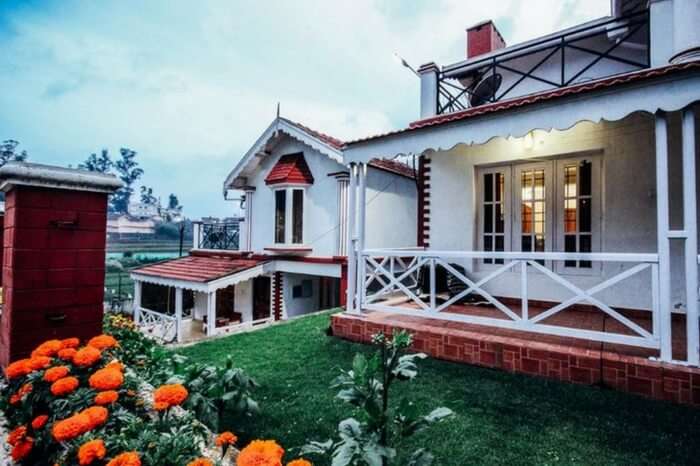 Located at a walking distance from Ooty Lake (1.6 km) and the nearby bus stand (2.2 km), the Suraj's Pine View Stay is a wonderful welcoming villa in Ooty. Depicting age-old traditions, the villa has astutely crafted furniture and a fireplace in the bedroom. Pines around the house make a perfect setting for the onlookers. The villa is 58 km from Coimbatore International Airport and can be easily reached by taxi.
Free parking and lush green garden are the highlights of the property that has Deluxe Double Room, Two-Bedroom Villa, and Three-Bedroom Villa in the offering. The hosts, Mr. & Mrs. Prakash ensure that you have a comfortable stay.
Tariff: INR 6400 per night onwards
3. LMF Paradise – Life is beautiful on the contours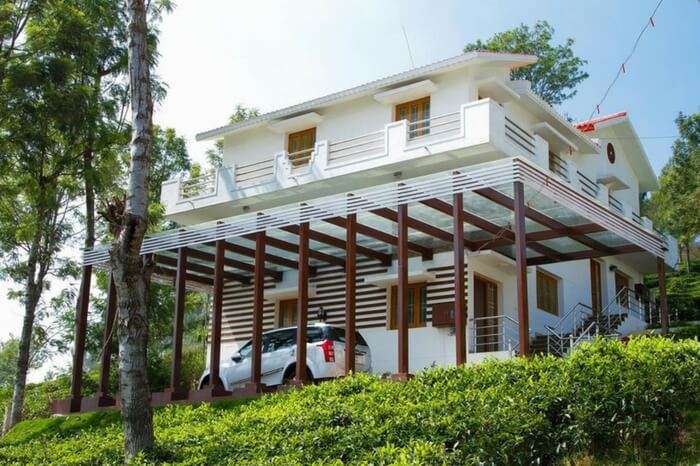 The picturesque whitewashed villas of LMF Paradise are a perfect retreat. Sitting atop the contours of a hilly terrain, they are a dream stay for anyone looking for a secluded time in the hills. The villas have been categorized for 4, 6, and 8 people separately.
Trekking, campfire, birdwatching, and attached clubhouse are some of the major attractions of the LMF Paradise Villa. Top it with a serene nature view and you are in for an idyllic stay.
Tariff: INR 6000 per night onwards
12 Thrilling Things To Do In Coonoor For A Thrilling Vacay With Family
4. Glyngarth Villa – When nature looks the flaunting best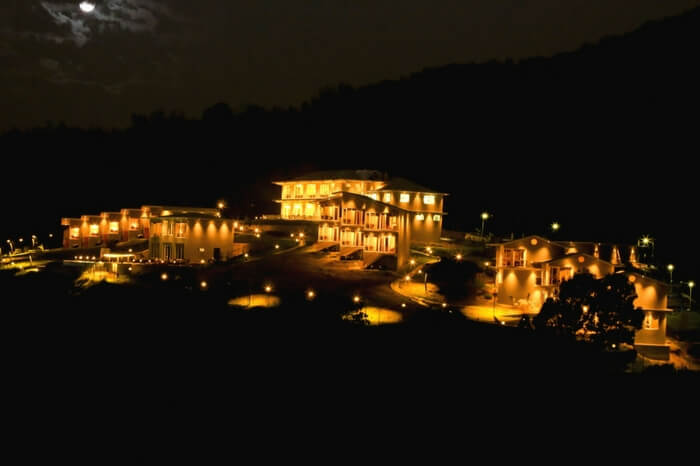 Located in the verdant Masinagudi valley, on the Mysore-Ooty road, the Glyngarth Villa Ooty is a classy 4-star property in the heart of the Nilgiris. The villas here have premium luxury rooms are located far away from the bustle of a city.
Barbecue, sauna & spa, and swimming pool are some of the added attractions provided by the Glyngarth group. A lush forest reserve around the property with lots of colorful birds and amazing wildlife make Glyngarth Villa a hot favorite.
Tariff: INR 5500 per night onwards
6 Best villas in Ooty under 5k
Ooty has some dreamy villas under 5k and you have all the reasons to plan a stay there.
5. Danish Villa – For the love of nature and its never fading charm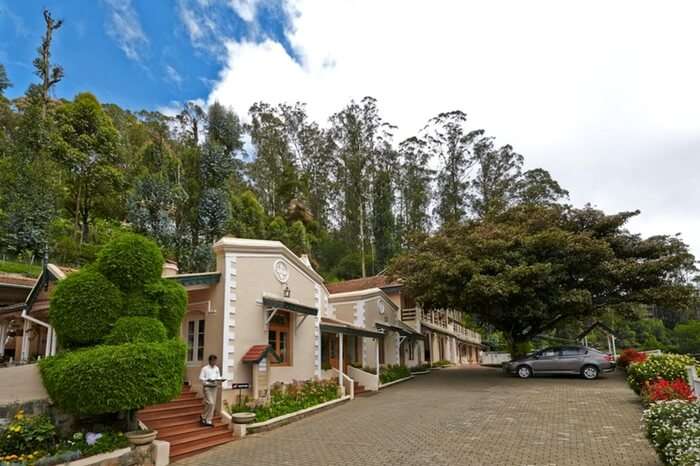 Image Source
A property of Club Mahindra, Danish Villa Ooty is a slice of heaven, which makes it prominent stay in the enchanting atmosphere of Ooty. Considered as one of the best villas in Ooty, the Danish Villa has spacious rooms bedecked in colonial architecture, state of the art luxuries, a range of recreational facilities, a multi-cuisine restaurant, and a rejuvenating spa.
Excursions to nearby places like Doddabetta peak, and Toda temple and other eminent structures of religious significance are organized by the Club Mahindra.
Tariff: INR 4500 per night onwards
15 Best Honeymoon Places In Ooty Tucked In Verdant Nature
6. Lymond House – Memorable moments in the best of the bygone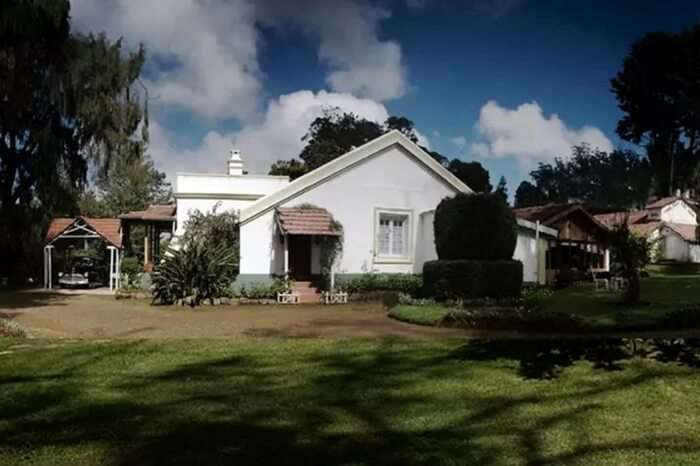 Lymond House – one of the popular luxury villas in Ooty is an amazing homestay that screams old world charm. With all the rustic ensembles, fireplace, and sitting room make it a much sought-after property in Ooty. Board games, piano, fireplace, and a lot more await you inside the villa.
Romantic candle-lit dinner at the gazebo in the lawn, picnic, and barbecue dinner are the specials at one of the best Ooty villas. A stay in Iris Room is highly recommended.
Tariff: INR 4500 per night onwards
7. Khems Wood – A home in the best of Ooty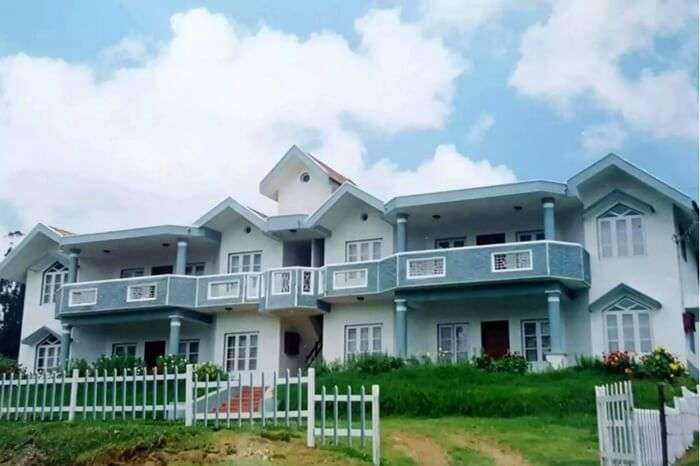 Khems Wood is the wonderful dream destination for you in the heart of Ooty. Near to the Old Golf Course, this Ooty villa is a 5-minute drive from the city center. Mr. Ramesh and Mr. Vikash make a great host of the beautiful homestay that comprises of 4 flats of 3 rooms each. For everyone looking to spend quiet moments and savor the best views of Ooty, this is the best place to be at.
Tariff: INR 3600 per night onwards
Top 12 Interesting Things To Do In Kanyakumari For A Vacation To Remember
8. Bouganvilla – A retreat amidst the warmth of colors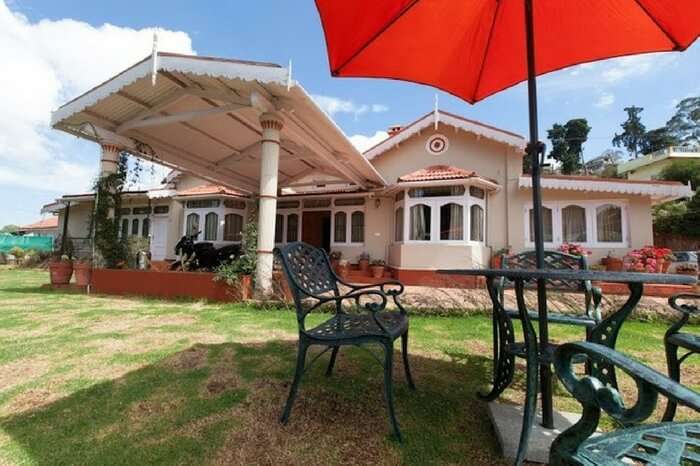 With the dripping colonial charm all around, Bouganvilla is a majestic stay upholding the best of modern architecture. It's spacious premises and lustrous views are all you need for a relaxing retreat in Ooty. Deluxe Room, Luxury Suite, Twin Suite Room, and Executive Room have lawn views.
Tariff: INR 3500 per night onwards
9. Green Mount – When you find yourself in the lap of nature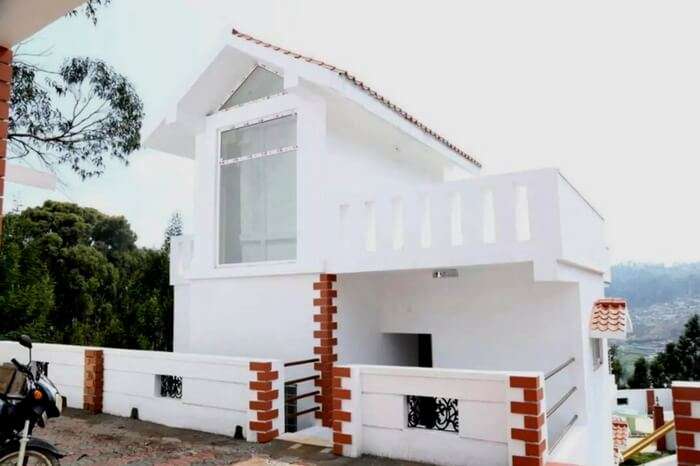 Unwind, rejuvenate, and rejoice at the overwhelming Green Mount Villas. One of the best villas in Ooty, the Green Mount has the vibes and facilities that make for an engrossing stay in the Queen of Hills. A range of outdoor activities are available for families and groups.
Apart from the well-appointed rooms, the villa stay also brags about the camp fire, indoor games, and some great home-cooked food. Make it a point to spend a day or two exploring the wide riches of nature around. Green Mount is one of the best budget villas in Ooty under 5k.
Tariff: INR 3000 per night onwards
54 Places To Visit In Ooty That Are Fun & Incredibly Spectacular
10. Rohan Villa – Some European touch for a different stay?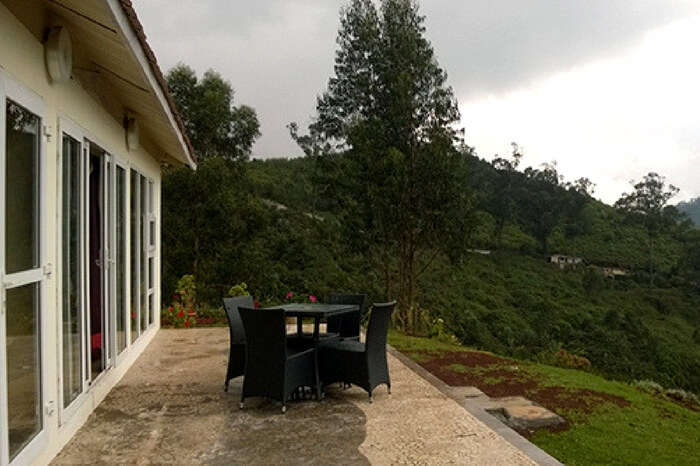 An independent 3-bedroom property by Sinclairs, Rohan Villa offers verdant views of the glittering city. If you are looking for a private villa in Ooty, this villa offers a private garden and a separate rooftop space where you can chill out with friends and family. Other amenities include European furniture and electronic safe among many others.
Tariff: INR 1600 per night onwards
The best villas in Ooty are indeed a treat for every discerning traveler. If you are already planning a trip to South India, you could club Ooty with Kerala tour packages. To see the breathtaking beauty of Kerala and Tamil Nadu, book your package now!
For our editorial codes of conduct and copyright disclaimer, please click here.
Frequently Asked Questions About Best Villas In Ooty
What is Ooty known for?
Ooty is known for its picturesque tea plantations, its mesmerising landscapes and the many beautiful places to stay at. It is known as the Queen of Nilgiris and is where you can plan for a laid-back vacation.
How many days should I spend in Ooty?
Ideally you should spend 3-4 days in Ooty. There is so much to explore and see that you will fall in love with it. With so many fascinating places to visit in Ooty, this hill station is nothing less than a dream.
What is the best time to visit Ooty?
The best time to visit Ooty is from October to June. The weather is pleasant at the time, and you will be comfortable exploring the city.
Is Ooty worth visiting?
If you are a nature lover and the beauty of natural landscapes attracts you then Ooty is definitely worth visiting. Known as the 'Queen of Hill Stations' this South Indian town is mesmerising.
Can I have a luxurious vacation in Ooty?
Yes, definitely! There are many luxurious villas in Ooty where you can plan your stay at. Some of the best villas in Ooty are Suraj's Pine View Stay, Glyngarth Villa, Danish Villa and Bouganvilla.
Is Ooty a good honeymoon destination?
Ooty is actually a great destination for honeymoon. There are so many romantic things you can do in Ooty which will kickstart your married life.
What can I do in Ooty?
There are many interesting things to do in Ooty. You can visit the famous Rose Garden and Botanical Gardens. You can witness the famous beautiful Pykara Lake and try boating or take a tea factory tour.
What can I shop for in Ooty?
Shopping in Ooty is a great experience and something you should definitely try. Some of the most amazing things that you can buy in Ooty are handmade chocolates, aromatic oils, antique jewellery and handicrafts.
What to pack for Ooty?
Throughout woolen and warm jacket, bus umbrella and raincoat, flowy dresses, waterproof shoes and sunglasses are what you should pack for Ooty.
People Also Read
Best Villas In Uttarakhand Best Villas In Kolkata Best Villas In Khandala