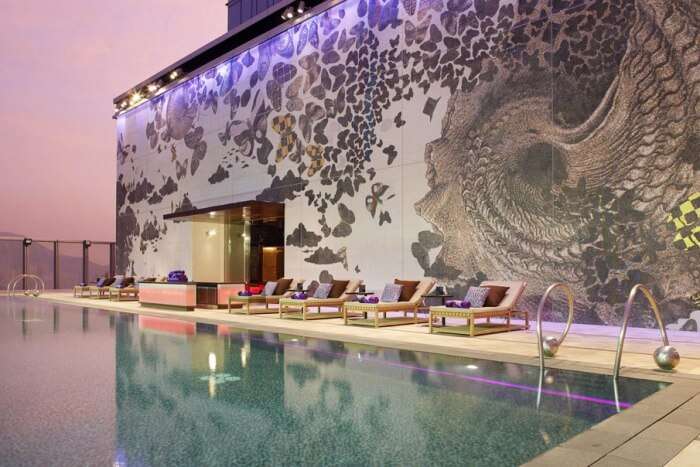 Overview
Kowloon is known as the most happening side of Hong Kong with largely populated and colorful streets. Certainly, a fascinating mix of modern and old-school Hong Kong. The contrasting mix is well represented in the finest Resorts In Kowloon Hong Kong. It is a land where oriental temples and wild night bars, shining skyscrapers, and thin street alleys mix in together perfectly. In short, this blend of cultures makes it a must do Hong Kong destination for all visitors. The beautiful resorts in Kowloon Hong Kong make anyone's getaway a memorable one. From classic Lingnan architecture resorts to ultra-modern hotels with state-of-the-art technology comes into play to make guest stay with an unforgettable experience.There is a beautiful garden area in reach hotel where one can have a leisurely walk. For guests to relax and unwind, these resorts feature an outdoor pool, spa, massage center, sauna and highly equipped fitness center. Suitable for families, couples, and business travelers, the resorts offer comfortable accommodation options for all kinds of guests. One can also enjoy city's iconic views from their rooms.
Special Experiences
The resorts are located in the bustling and lively areas of Kowloon with utmost refinement and exceptional service standards which will for sure leave one in wants of coming back for the longest time. Some of the most striking experiences offered by the resorts in Kowloon Hong Kong comprise museum visit, exploration trips to local streets fuming with small stalls and blessed by the glimpse of the famous Hong Kong line that dazzles tourists with its symphony of light shows. Almost all the Kowloon resorts are tied up with private reputed companies that allow guests to enjoy these activities as per their schedule.
For those who wish to experience the color, sound and energy that surrounds traditional Chinese festivals, wandering trips to the Sik Sik Yuen Wong Tai Sin Temple which is one of Hong Kong's most renowned place of worship and shopping trips to the malls and streets are also organized by some of the resorts in Kowloon Hong Kong. One such amazing experience is offered by Cordis Hotel, this 665 room hotel is directly linked to the Langham Place shopping mall and Mongkok MTR station.
Facilities
An unbeatable level of comfort and luxury, warmth in service and the soothing way to make guests feel like royalty in Kowloon resorts. From soft comfortable beds to facile Internet connectivity, Minibars to laundry facilities, even babysitting facilities are offered by the resorts in Kowloon Hong Kong. Other facilities that make the guest stay even more delightful include clean swimming pools, Chuan signature massage treatment, and soothing spas. Their resorts allow gym area to work out peacefully and hang out rooftop areas, where one can feel calm and fresh while gawking at the breathtaking city view.The best examples are Gateway, Marco Polo Hotel, and Kowloon Harbour front.
Dining
A delight fusion of Asian and International cuisine is offered in the menus at different hotels. Dining options here range from the classy fine-dining restaurants at Kowloon resorts to a splash of mouth-watering street foods like Jiaozi (Chinese Dumplings), Jianbing (Chinese Crepes) and also the infamous Huo Guo (hotpot). Most of the resorts in Kowloon Hong Kong offer in-house dining options where cuisines from all around the world can be found on the menu. Afternoon teas are also offered in many of the hotels. The nightlife is beyond imagination in Kowloon which brings in the best cocktails and mocktails offered by rooftop bars with an enticing view. One such hotel offering these dining options is the Park hotel with cafes and bars to cater almost everyone's taste buds.
FAQs
Q1. Which are the most convenient and the best locations to stay at Kowloon, Hong Kong?
A. There are a few convenient and best locations to stay at Kowloon, Hong Kong that is Tsim Sha Tsui, Hong Hum, and Mongkok.
Q2. Is buffet service offered in resorts in Kowloon?
A. Yes, all resorts offer buffet services. Though a few may charge an additional fee, most offer this service free of cost.
Q3. Are pets allowed to bring in Kowloon resorts?
A. A few resorts allow bringing pets and offering separate services for them.
Q4. Are there any resorts connecting to airport express station?
A. Yes, Four Seasons and Mandarin Oriental Hotel are located above the Hong Kong station of airport express.
Q5. What are the public transportations available in Kowloon?
A. There are a number of public transportations available in Kowloon including bus, taxi, star ferry, MTR (Mass Transit Railway) and Metro system.
Kowloon is all about the night market, also the best place to pick up souvenirs, temple streets to local streets filled with shoppers who offer a great range of items to buy. The place is overflowing with a variety of ethnic rich sites including musical light shows and live performances of Chinese Orchestra, grand museums and beautiful temples, which one can fully experience something new while visiting the town.
When traveling to Kowloon during the peak season or otherwise, it is always advisable to book the accommodation in advance for easy booking and better offers. To help guest choose, here is a list of top resorts in Kowloon Hong Kong for a better experience: The Peninsula Hong Kong, Kowloon Shangri-La, Royal Plaza Hotel, The Kowloon Hotel, and The Kimberley Hotel. These Kowloon resorts are sure to surprise visitors with their unique and classy styles while ensuring that all the amenities are available for guests as and when they require.