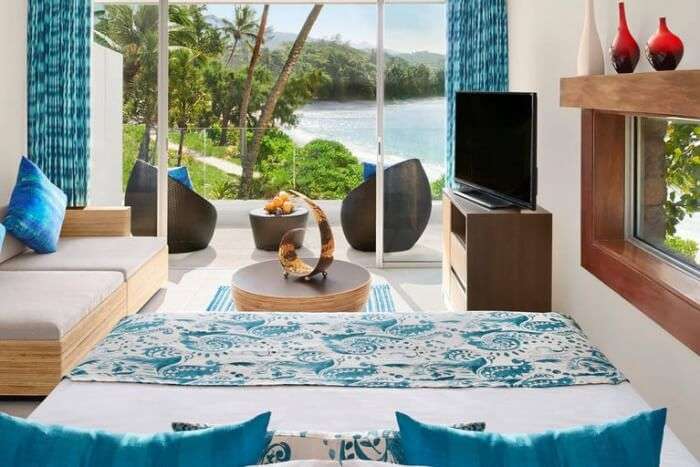 Overview
Seychelles is known as the honeymoon paradise and the most mesmerizing place in the world. There are so many Seychelles resorts that make the vacation the most memorable experience for tourists. People visit Seychelles throughout the year and in all seasons. The sun-kissed beaches, aquamarine waters, tropical islands, and the Granite Mountains make Seychelles very scenic. This attracts millions of visitors from all over the world. The best way to enjoy this nature's abundance is to start by looking for Seychelles holiday resorts to stay. The resorts in this beach destination make sure that the visitors are comfortable and pampered during their stay and make the most of their stay. Tourists can leave their worries and enjoy the laid-back lifestyle of Seychelles and relax.
Special Experiences
The H Resort Beau Vallon Beach is one of Seychelles resorts that provide the best services. Beau Vallon Island is a part of Mahe Island and is one of the top tourist destinations. Visitors to this resort can enjoy a beautiful swimming pool that almost seems to merge with the ocean. This 5-star resort offers specialized services and facilities to the guests like a fully air-conditioned suite and a bathroom with Jacuzzi and sauna. For people who cannot splurge in such expensive splendor, a 3-star resort like Savoy Resort and Spa can make their stay very comfortable as well. It is one of the best medium priced resorts in Seychelles, and they provide a range of amenities to their guests and amazing Seychelles resort prices.
Facilities
The Hilton Seychelles Northolme Resort and Spa is a five-star and one of the best resorts in Seychelles. The guests here can enjoy the pristine environment of Seychelles by choosing a non-smoking room and breathe in the fresh air of Seychelles. Every room is equipped with a well stocked mini bar which is refilled in a timely fashion. The air-conditioned room is ultra luxurious, and now guests need not worry about the humid weather of Seychelles anymore. Guests can indulge in all the beach fun even on a hot afternoon and come back to a tundra-cool environment in their resort. Acajou Beach resort which is one of the top 10 resorts in Seychelles offers child entertainment center which keeps the children entertained while the couple is having a quiet romantic dinner or enjoying a relaxing and therapeutic massage in the spa or are indulging in a beach sport that is not suitable for children.
Dining
Creole cuisine is irresistible, and Seychelles is the best place to enjoy Creole dishes like Jambalaya, shrimp Creole, fish steak can be best enjoyed in the restaurants of Seychelles. The Carana Beach Hotel is among the top 5 resorts in Seychelles offers an excellent restaurant that serves all these delicacies and is served fresh. Petit Amour Villa is the best resort in Mahe Seychelles that offers delectable French food and is well known for its amazing crepes and French pastries. They also serve a good choice of French wine. People can also head towards Victoria or Eden Island for fast food and pizzerias and even local Creole food, which are available in the markets.
FAQs
Q1. Seychelles is a very popular place, why?
A. Seychelles is a honeymoon destination and the world's paradise in terms of scenery, clean beaches, golden and white sand shores and tropical islands. No other beach destination in the world offers such a unique combination. People can forget their mundane life easily and sink into a different world here.
Q2. Is it allowed to travel with pets in beach hotels in Seychelles?
A. Seychelles has many beaches that welcome pets, and most resorts too on these islands allow pets. In fact, there are even pet care centres where guests can leave their pets while going out. However, some resorts in places like Victoria and Eden Island may not allow pets. Some resorts may allow pets, but guests should make a point to check in advance before bringing their pets.
Q3. If my stay is near the airport, which are the best hotels?
A. Bel Air Hotel, Hilton, Bayview Studio, Eden Island, Victoria Hotels are pretty close to the airport, and there are several more close to the airport. These are popular hotels, but there are many budget hotels as well to suit budget travellers.
Q4. Can one get many different kinds of cuisines in Seychelles?
A. Seychelles has a wide range of restaurants. Different cuisines like Creole, Italian, Spanish, Indian and continental cuisines are served. Some unique restaurants also serve Japanese and Chinese food. There are many fast food chains as well for a quick bite.
Q5. Which are some of the best resorts in Seychelles?
A. Hilton Seychelles Northolme Resort and Spa, Bel Air Hotel, Glacis Heights Villa, Hotel Eden Island, Horizon view are some of the best medium priced resorts in Victoria. Hilton and Station Retreat Hotel are 5-star resorts. However, it depends on the tourist's choice of location to choose a specific resort. There are several options like staying in the mountains or by the beach, and it all depends on the individual's preference.
Seychelles is one of the most popular places in the world for amazing holiday experiences. The resorts in Seychelles take the travel experience a notch higher and makes travelers spend long vacations at this place. The Seychelles island resorts are in plenty in all the islands, and all are extremely popular in the tourist circuit. Seychelles witnesses more than 3 million visitors every year. As one of the most popular beach destinations of the world, Seychelles is well prepared to meet the tourist volumes with a considerable number of resorts. People staying here can enjoy a fulfilling breakfast that is free and also a relaxing holistic massage. There are budget resorts like Coco De Mer Hotel, which offers the best Seychelles resorts packages. The resorts are spread all over the three islands and are located in the most scenic places of Seychelles. A stay in one of these resorts can create lasting holiday memories for individuals and families.