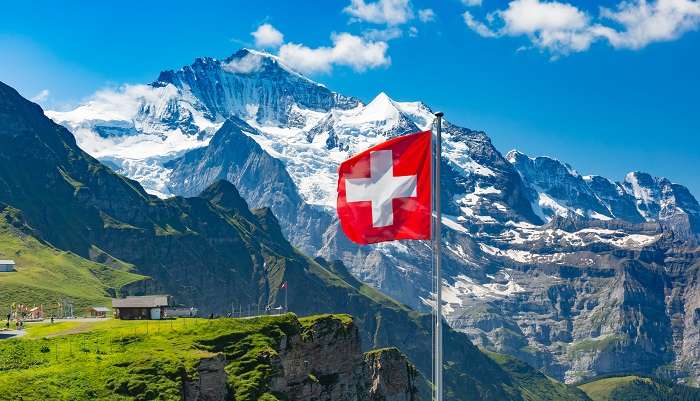 Breathtaking mountain vistas and the glimpses with the backdrop of Alpine pursuits, Switzerland, the spectacular home to verdant meadows and glistening cities, features a unique amalgamation of old-world charm and ultra-modern lifestyle. This romantic Winterland en route far beyond chocolates, cheese, and air-dried meats with its flabbergasting gastronomy delicacies. Graubünden, Bernese Oberland and Central Switzerland allures adventurers with winter sports encounters. The dazzling yet serene lake shores, bold architectural marvels, leisurely vineyards, and reliving castles, the innumerable revelations of this gorgeous place, also known as Helvetia, make it one of the most popular tourist destinations in the world. As the country has opened up its borders for vaccinated travelers from India, here are detailed Switzerland tourism guidelines for those planning their Swizz vacay in the upcoming days.
Switzerland Tourism Guidelines During Covid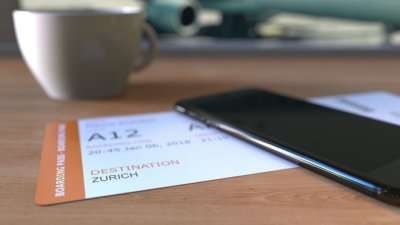 As per the latest media reports, Indian travelers who have completed both the vaccinations, either Covishield or Covaxin, can now visit Switzerland. However, the country is following strict compliances with redefined safety concepts to ensure the safety of the citizens and visitors. The following Switzerland travel rules are to be kept in mind before planning your holiday:
Everyone entering Switzerland must present a complete entry form at the earliest 48 hours before the travel.
QR code generated on the completion of the entry form will be required. The authority may impose a fine in case of faulty applications.
It is mandatory to wear mask at public places.
Passengers must follow airlines protocols.
Strict safety measures issued by the authorities must be followed meticulously.
Thermal screening will be done on arrival at the airport.
Indoor restaurants, bars, and clubs are open.
Indoor events, including private events such as weddings, seminars, cultural events, and sporting events are allowed.
Mandatory Covid guidelines must be followed at the public places.
10 Best Places To Visit In Lucerne For Experiencing The Unique Swiss Charm!
Best Time To Visit

You can plan your Switzerland holiday anytime during the year. If you are looking for pleasant days, then you can plan a visit between April to October. During this time, you can have the best sightseeing experience. If winter sports are in your mind, then December to March are ideal for your expeditions.
During spring, especially between March to May, Apline blooms when flowering trees embellish the surroundings. It is a perfect time to plan a romantic escape with your significant other. June, July, and August are the warmest months, followed by September and November hosting fruit and wine harvests. You can set your itinerary according to the season you are visiting this gorgeous country. As per Switzerland tourism guidelines, the travelers must have completed the dosage of vaccinations before planning their trip.
How To Reach

The fastest way to reach Switzerland from India is by air. As per Switzerland travel rules, travelers must complete all the documentation well in advance to avoid last-minute hassles. International airlines such as Air France, Air India, British Airways, KLM Royal Dutch, Lufthansa, Qatar Airways, etc. are providing connectivities between India and Switzerland with layovers at Amsterdam, Frankfurt, and Paris respectively. Kindly note that a transit visa would be required in case of connecting flights. Zurich Airport, Geneva Airport, Basel Airport, and Bern Airport are the international airports in Switzerland and currently welcoming flights.
10 Interlaken Restaurants Serving The Most Delicious Food In Switzerland
Getting Around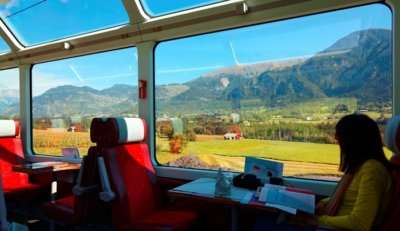 When it comes to getting around in Switzerland, there are numerous connectivities via rail and road. The major cities of Switzerland, including Zurich, Bern, Geneva, and Basel, are well connected by trains. You can take the famous panoramic train journeys while exploring the places. The most preferred rail connectivities in Switzerland are Glacier Express. GoldenPass Line, Bernina Express, Mont Blanc, Voralpen Express, and Gotthard Panorama Express. The Swiss Railways are strictly following Switzerland tourism guidelines to ensure the safety of the travelers.
You can also prefer the road journey either by bus or car while traversing through the prominent tourist places in Switzerland. The PostBus service connects major cities of the country and offers pocket-friendly connectivities. The following are the points to be kept in mind while using public transportation in Switzerland:
Wear a mask and maintain proper distance.
Avoid taking public transportation during peak hours.
Buy tickets through online portals.
Observe hygiene and leave a seat vacant.
Behold These 10 Magnificent Switzerland Waterfalls That Will Blow Your Mind For Sure!
Places To Visit In Switzerland During Covid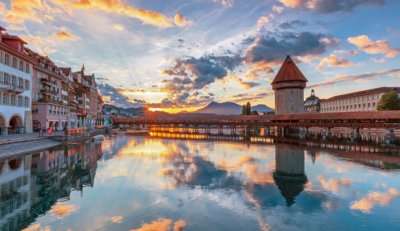 Most tourist places in Switzerland, including archaeological sites, museums, and theatres are open. However, the authorities are following strict guidelines to curb the spread of the virus. Tourists from approved countries are heading to popular places like Montreux, Lucerne, Swiss Alps, Zermatt, Zurich, Geneva, Bern, Jungfrau, etc. Tourist attractions including Chillon Castle, Rhine Falls, Mount Pilatus, Lake Zurich, Zytglogge, Aletsch, Lake Geneva, Fine Arts Museum Basel, and more are currently open. Covid safety measures are being followed across the country to ensure a safe ambiance.
Things To Do In Switzerland During Covid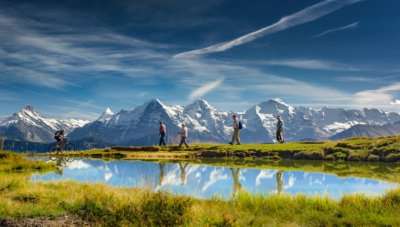 From going on scenic trips by train or boat to witnessing the mountain tops from cable cars, there are numerous enthralling activities to undertake. You can indulge in adventure sports like skiing, hiking, snow fun, etc. Unravel the Swiss cities on guided or independent tours and visit museums and galleries to know the cultural beliefs & history. Savoring delicious local cuisine is amongst the best things to do on a Switzerland trip complete. Advisories are displayed at the tourist places and market areas to remind the visitors of the Switzerland tourism guidelines while exploring the country. The mountain railways and ski resorts are operating in strict compliance with the safety norms. Visitors must remain masked, and it's mandatory to follow distance in closed cabins and trains.
10 Magnificent Castles Of Switzerland That Will Make You Feel Like A Time Traveler
Accommodation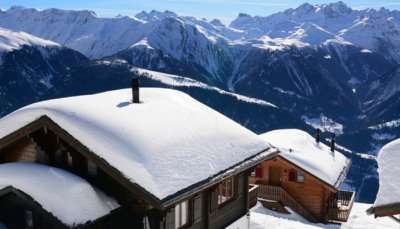 Accommodations in Switzerland are open, and you need to follow the safety protocols mentioned by the authorities. Hotels in Switzerland, apartments, mountain & alpine huts, group accommodations, hostel, farms, bed & breakfast, campsites, etc., are available for stays. You will require a Covid certificate for access to hotel restaurants, bars, spas, etc. However, access to outdoor areas and room service do not require documents and certificates. As per Switzerland travel rules, while staying at these accommodations, a negative Covid certificate would be required for the following areas:
Indoor restaurants, bars, and clubs.
Indoor events, including private events such as weddings, seminars, cultural events, and sporting events.
Sporty indoor areas such as wellness and fitness areas, indoor pools, gym, thermal baths, etc.
Restaurants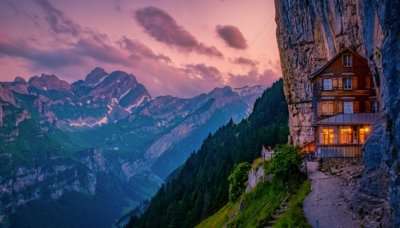 Restaurants and Bars, including piste restaurants and ski huts, are open under strict adherence to safety norms. The famous culinary tours of Switzerland are also available for the Epicureans interested in flavorsome expeditions. You can also go on chocolate excursions and shop for the exclusive brands. Dining while traveling through Swiss railways is another delightful experience that has restarted to give the visitors a perfect vibe of this spectacular country.
Take An Interlaken Nightlife Tour With Our Detailed Guide
What To Pack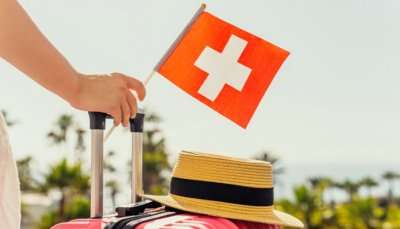 A Switzerland trip involves numerous transfers, and it's always better to pack light. As you are traveling in the post-Covid times, there are many essentials that you need to carry for a safer holiday. The following are essential to pack for your upcoming Switzerland vacation:
Necessary documents
Medicines for cold, cough, fever, nausea, etc.
Extra pair of masks, hand sanitizers, and disinfectants.
Clothing depends upon the season you are visiting.
First-aid kit with all the mandatory items to get you through the trip.
Don't forget your slippers, sunscreen, swimwear, and sunglasses.
Travel Checklist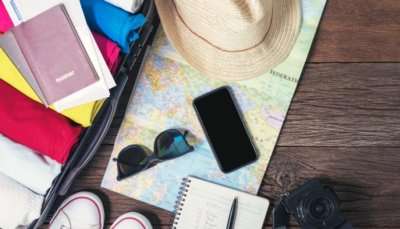 According to the latest Switzerland tourism guidelines, keep the check of the following things:
Pre-book your flights and hotel.
Meet the prerequisite of the Ministry of Tourism of filling an online health declaration 24 hours prior to departure.
Fill the entry form on a computer or smartphone at the earliest 48 hours before the travel in order to receive a QR code by email.
Keep your vaccination certificate handy as proof to submit on arrival in Switzerland.
Street Food In Zurich: 5 Dishes To Treat Your Taste Buds With The Real Swissness!
Covid-19 Prerequisites And Consequences In Switzerland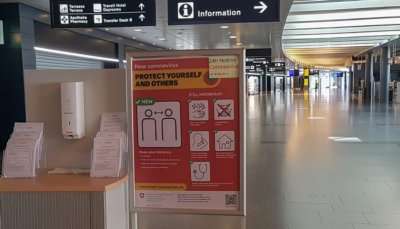 Make sure you go through the thermal screening at the airport.
Expect to be asked for random samples which is a part of health surveillance by the Government.
On showing any covid-19 symptoms, you will have to go through PCR testing and quarantine yourself.
On testing positive, you will be isolated either till you test negative or for 14 days.
Further Travel Tips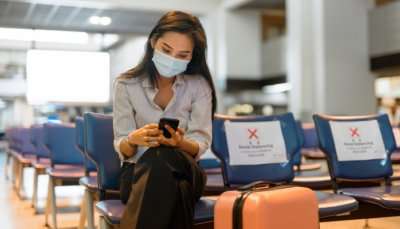 Apart from the usual Switzerland travel tips, here are some tips that will keep your health and safety in check:
Carry and wear your mask throughout your journey.
Keep extra sanitizers, masks, gloves, and wipes for backup.
Avoid visiting crowded places and maintain social distancing.
On returning back to India, retesting is mandatory.
10 Best Day Trips From Zurich For An Exhilarating 2022 Experience In The Swiss Alps!
Switzerland has opened up its borders for travelers from limited countries. With recent permission for Indian travelers who have completed both the dosages of vaccinations, either Covishield or Covaxin, there is a spree of excitement among holidayers. The mentioned Switzerland tourism guidelines will surely help you while planning your journey. You can book your Switzerland holiday with TravelTriangle and enjoy a memorable experience with your loved ones.
For our editorial codes of conduct and copyright disclaimer, please click here.
People Also Read:
Post-Covid Travel Guide To Seychelles Post-Covid Travel Guide To Thailand Post-Covid Travel Guide To Sri Lanka