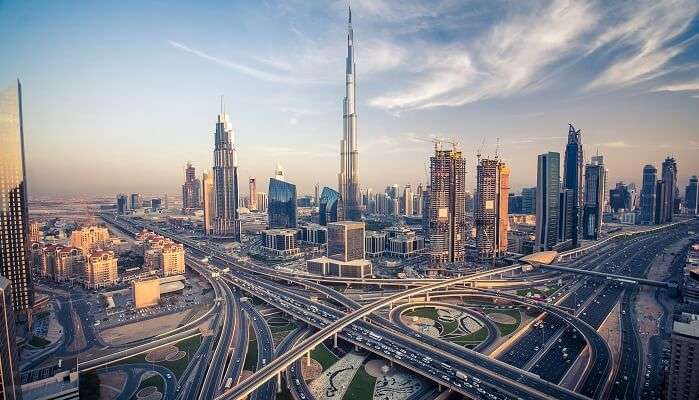 A land which was not so long ago a barren desert- Dubai, today, is setting new standards for the tourism industry. Be it the tallest Burj Khalifa, or the most expensive Burj-Al Arab, Dubai houses it all. Couples can really find their dream vacation in Dubai as it has almost everything under the sun. Take a romantic night desert safari or book one of the most luxurious hotels, this place will have more to offer at each and every step as there are a ton of things to do in Dubai for couples.
7 Things to do in Dubai for Couples
Of the very diverse experiences that Dubai offers, here are some of the things you could do with your partner in Dubai to make memories that outlive you.
1. Hot Air Balloon Ride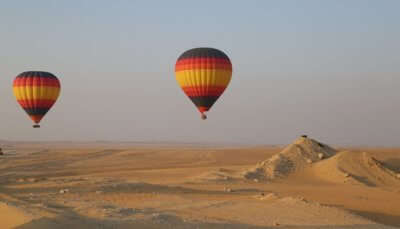 Hot Air Ballooning is one of the most romantic things to do in Dubai for couples.There are various desert hot-air balloon rides in Dubai. Most of them include breakfast and a falcon display of the view around. Especially romantic is watching the sun rise over the desert, and camels and gazelles galloping on the horizon. You could even spot falcons flying high in the skies of Dubai. Conveyance generally includes a luxury car depending on your package.
Places: Balloon Adventures Dubai, Sindbad Gulf Balloons
Price: INR 21,000 – INR 28,000 per person
A Guide For Spending Winter In Dubai In 2021-22
2. Picnic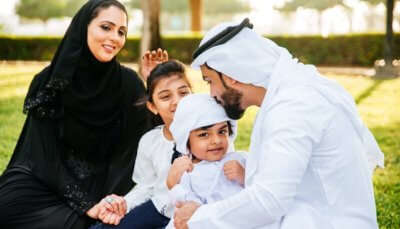 The land that was once barren, through the innovations over time, transformed its landscape drastically and today houses several picturesque picnic spots for couples to have a nice outing. There are several parks in Dubai including Dubai Miracle Garden, Dubai Garden Glow, Zabeel Park, Safa Park, Dubai Butterfly Garden etc., and many beaches including Jumeirah Beach, Kite Beach, Marina Beach, Madinat Jumeirah, Jumeirah Beach Park, Al Mamzar Beach, White Beach, Sharjah Beach, Kite and Surf Beach etc. which could serve as the perfect picnic spot for you and your partner as it is one of the most favoured activities to do in dubai for couples.
Places: Safa Park, Dubai Butterfly Garden, Kite Beach, Marina Beach
Price: N/A
3. Horse Riding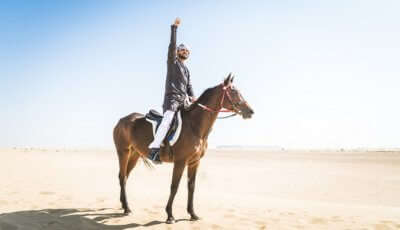 The Arabian region is known for Arabian horses which have been exported to the world since time immemorial. So why not ride the majestic beasts in their land itself along with your partner. A horse ride in the desert with the sand guzzling behind you cutting through the wind can really work up that adrenaline of yours. But nevertheless it would be a magical experience as it is easily one of the most fascinating things to do in Dubai for couples.
Places: Al Ahli Horse Riding Club, Emirates Equestrian Centre, Jebel Ali Equestrian Club
Price: INR 3,000 – INR 15,000 per person
Looking For The Best Dubai Package For Shopping Festival 2022? We've Got You Covered!
4. Boating

The emirate of Dubai is located on the southeast coast of the Persian Gulf and is one of the seven emirates that make up the country. Thus there is a lot of coastline within this region which provides ample opportunities for going boating on a sunny day. Usually the crew will be included and on luxury yachts there is provision for food of your choice and unlimited drinks. Amongst the quiet sea and the slow notches of the boat, this activity can easily transform into one of the most magical things to do in Dubai for couples.
Places: Amazon Boat Rides, Luxury Yacht Charter
Price: INR 20,000 – INR 1,40,000 per hour
5. Shopping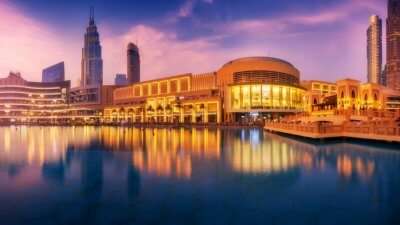 Dubai has set standards across industries for hospitality and tourism. Hence it houses some of the grandest, most spectacular and most luxurious malls in the world. Some of them include Dubai Mall, Sahara Centre, Mall of the Emirates, City Centre Deira, Mercato Shopping Mall, BurJuman, Ibn Battuta Mall, Oasis Mall, Wafi Mall etc. which can provide almost everything under the sun to the tourist who comes to Dubai and a perfect spot for you to hang out with your partner.
Places: Mall of the Emirates, City Centre Deira, Mercato Shopping Mall
Price: N/A
Thrilling Adventures On A 3 Day Friends Trip To Dubai
6. Desert Safari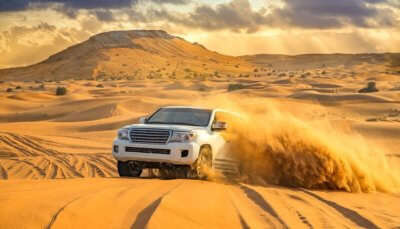 Dubai is situated in the fabled deserts of Arabia and no trip to Dubai can be complete without a trip to the desert and a safari of the sand sea on the ride of your choice. There are ample options for desert safari in Dubai providing the tourists with an extraordinary experience. The option ranges from economy classes right to luxury safaris. You can even choose camels for your safari. However, a jeep safari would promise a much more adrenaline packed adventure and it would easily be one of the most action-packed things to do in Dubai for couples.
Places: Sunset Desert Safari Dubai, VIP Hummer Desert Safari
Price: INR 5,000 – INR 25,000 per trip
7. Scout Dubai from Burj Khalifa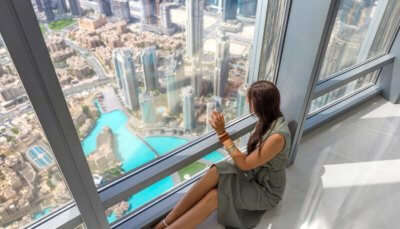 Burj Khalifa is the tallest building in the world which stands as a testament to where humans have come from living in mud houses. The Burj Khalifa, known as the Burj Dubai prior to its inauguration in 2010 has a total height of 829.8 metres. Outside there is a fountain system illuminated by 6,600 lights and 50 coloured projectors. It stands at 270 metres and shoots water 150 m into the air, accompanied by Arabic and other music which can prove to be a magical place for you and your partner and can easily be one of the most romantic things to do in Dubai for couples.
Places: Burj Khalifa
Price: INR 3,000- INR 8,000
Dubai's First Underwater Resort: A Floating Venice In The Sea That Will Blow Your Mind!
With all the luxury and elegance offered by Dubai, it can easily become one of the most memorable trip destinations with your loved one. Now that you know all about the amazing things to do in Dubai for couples and the many wonderful activities waiting for you, book your trip to Dubai with TravelTriangle and have an amazing vacation with your partner!
For our editorial codes of conduct and copyright disclaimer, please click here.
Frequently Asked Questions about Things to do in Dubai for Couples
Where can couples go in Dubai?
You can take your partner to a variety of interesting places including Pierchic, Madinat Jumeirah, Pai Thai, Villa Beach, the Eauzone, the Royal Mirage or go to the beach, water park or an overnight Dubai safari.
Is Dubai good for couples?
Dubai is heaven for lovers. With its astounding backdrops, year-round sunshine, spectacular sunsets and world-class hotels and resorts, Dubai makes for a great romantic getaway.
Is it safe to visit Dubai during Covid times?
You need to follow all the mandatory travel guidelines suggested by the government. Always remain masked while stepping out and maintain social distancing. Complete both the doses of vaccination before planning your journey and get yourself tested at 48 hours before traveling.
What is the best time to visit Dubai?
The best time to visit Dubai is during the winter months, that is, between November to April. January and February are the peak tourist months. The Dubai Shopping Festival is organized during this time.
Which are some major attractions of Dubai?
The following are the top attractions worth exploring in Dubai - Burj Khalifa, Burj Al Arab, Jumeirah Beach, Mall Of The Emirates, Dubai Mall, Sheikh Saeed Al, Wild Wadi, Dubai Creek, Deira Souks, Dubai Aquarium, Global Village, Ibn Battuta Mall, Desert Safari, Dubai Marina, Ferrari World, Dubai Dolphinarium, etc.
People Also Read:
Things To Do In Puerto Rico Things To Do In Thailand Things To Do In Lausanne