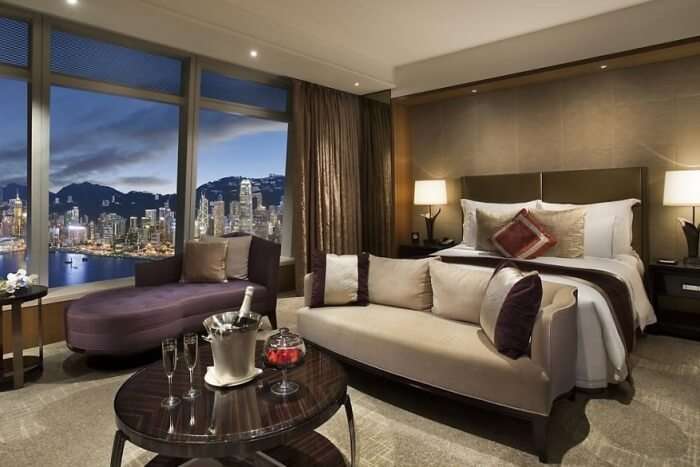 Overview
The Kowloon city of Hong Kong is famous by the name "Little Thailand of Hong Kong". The city is filled with Thai restaurants along with gigantic parks for public, quirky cuisines and markets drawing visitors' attention. There are several 4 star hotels in Kowloon Hong Kong serving world-class Asian cuisines making visitors completely impressed. Visitors can also head off to the famous Kowloon City Park. The unbridled glittering of the metropolis city of Hong Kong, Kowloon, presents some magnificent, luxurious hotels providing outstanding and the amazing view of the skyline vistas of Hong Kong and the best views of the Victoria Harbour. For guests, at the Hotel, some on-site leisure are be offered like restaurants, facilities, and best sight views. The prominent hotels in Kowloon are devoted to offer exceptional luxury to their guests and provide them with upgraded suites for wider views from the room window. The majestic 4 star hotels in Kowloon Hong Kong are designed and encapsulated into structure integrated with an abundance of space for greens etc. and different platforms of view. To create a bold impression on the tourists, the captivating features and art choices are designed for consistency throughout.
Special Experiences
4 star hotels in Kowloon Hong Kong promises their guests to experience a spectacular stay. There are a number of hotels that offer unending ways for on-site relaxation. One can walk down to the in-house spa and take pleasure in therapeutic spa services or can also opt for a calming massage performed by skilled masseurs and masseuse. Travelers who are fond of swimming can take a chilling dip in the outdoor pool with their loved ones and spend some leisure time. Further, water sports like windsurfing, diving, kayaking, snorkeling and fishing are sure to make one's day. Catering to the needs of business travelers, the hotels also feature a fully functioning business centre. While providing all these luxurious facilities, 4 star hotels in Kowloon Hong Kong also offer comfortable;e accommodation option for all kinds of travelers.
Facilities
The 4 star hotels in Kowloon are renowned for their up-close views of harbors, skylines etc. from the luxurious suites and rooms with wider windows. The exquisite décor is designed for supreme rooms to pamper guests. 24×7 excellent room service is provided along with spa and butler service, swimming pool, gym etc. Visitors can take pleasure in rejuvenating their body at Spa and wellness facilities offering spa and sauna bath. Delights from a range of cuisines like authentic Cantonese cuisine, European and Italian cuisines etc. are served in best 4 star hotels in Kowloon Hong Kong including Mandarin Oriental, Four Seasons, Holiday Inn Golden Mile, Park Hotel Hing Kong etc. Further, to make the stay hassle free, these hotels also offer facilities like luggage storage, laundry service, tour desk, ticket service, on-site ATM and many more.
Dining
4 star hotels in Kowloon Hong Kong treats its guests with luxury and grace. For offering delightful culinary experiences, the hotels feature a restaurant that is run by skilled professionals. At these restaurants, guests can find a wide range of cuisines such as Cantonese, Japanese, Italian, French, Chinese, American and International. The expert chefs make sure that each cuisine has its unique taste and uses freshest and purest ingredients. Special requests like customized menu and kid-friendly meals are also entertained here. Some of the hotels also provide a complimentary American breakfast, whereas some restaurants offer themed dinner nights. Along with owning a restaurant, some of these hotels also maintain a bar where an array of drinks are served by trained bartenders.
FAQs
Q1. Can one avail laundry service while staying at these hotels?
A. Yes, the hotels provide laundry service which can be availed at an additional cost.
Q2. Do 4 star hotels in Kowloon Hong Kong provide internet access in rooms?
A. Yes, inside the hotel premises, complimentary wi-fi access is provided to connect up to 5 devices per room.
Q3. What are the timings for room service in these hotels?
A. The room service is available on daily basis starting from 6:30 to 11:00 pm.
Q4. What kind of food services is available at 4-star hotels in Kowloon Hong Kong?
A. Besides the buffet services, there are restaurants and gourmet bars for private dining. One can order food in the room as well.
Q5. Are 4 star hotels in Kowloon Hong Kong child-friendly?
A. Yes, most of these hotels feature a child-friendly environment.
The Kowloon city of Hong Kong is well-known for its diversity of cuisines and iconic skyscrapers. There are some sky-high bars especially for a new generation for a truly dizzying experience. Tourists can see the whole of Hong Kong Island from the windows of the famous 4 star hotels in Kowloon Hong Kong. They can certainly enjoy the shopping at the packed shops and some entertainment CDs of classic movies of all time. The city is home to the spacious park, museums, restaurants etc. Visitors can be thrilled to spend their quality time at the hotels in Kowloon Hong Kong enjoying the world-class amenities and services. A broad variety of quality service combined with comfort and luxury is offered to the tourists that make their stay pleasurable and relaxing.