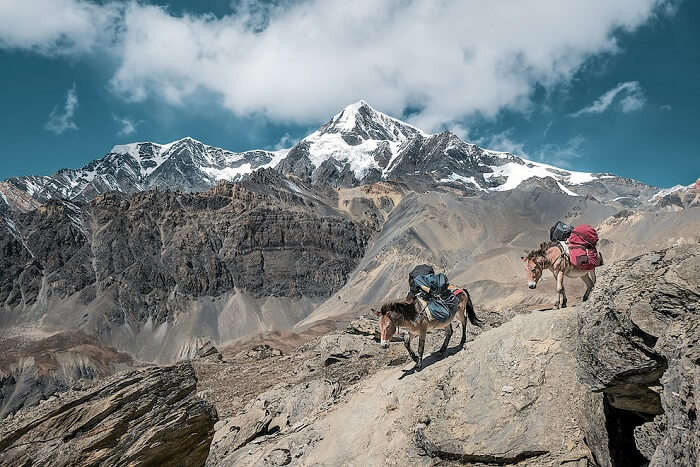 Thimphu is the largest city of Bhutan. It is considered as the repository of Bhutan's beautiful religious practices and cultural art forms. If one wishes to experience Bhutan in its absolute prime, Thimphu in January would be an ideal choice. Considering all of the above mentioned facts, Thimphu would potentially be one of the top destinations to explore during the New Year. Here are a few activities you can indulge in at Thimphu in January.
Top 10 Things to do in Thimphu in January
For those of you who are still not convinced of Thimphu's exquisite nature, allow us to change your mind as we list the various things you can indulge in at Thimphu in January:
1. Vajrayana: Rejuvenate your body and soul

Thimphu is one of the few destinations where Vajrayana art of Buddhism is still followed with extreme diligence. For those of you who are oblivious of this variant of Buddhism, Vajrayana Buddhism is a sub type of the religion that focuses on the use of rites and rituals to heal or to provide a shorter path towards enlightenment. By following this, you don't need to go through several rounds within the 'Samsara' which, in the Buddhist culture is a term used for the never ending cycle of birth and rebirth. Regardless of whether you believe in Buddhist beliefs or not, Vajrayana Buddhism is known to efficiently heal mental and sometimes, even physical wounds.
Must Read: Shopping In Thimphu: 10 Best Places For Buying The Best Of Everything In Bhutan
2. Thimphu: Learn about Buddhist culture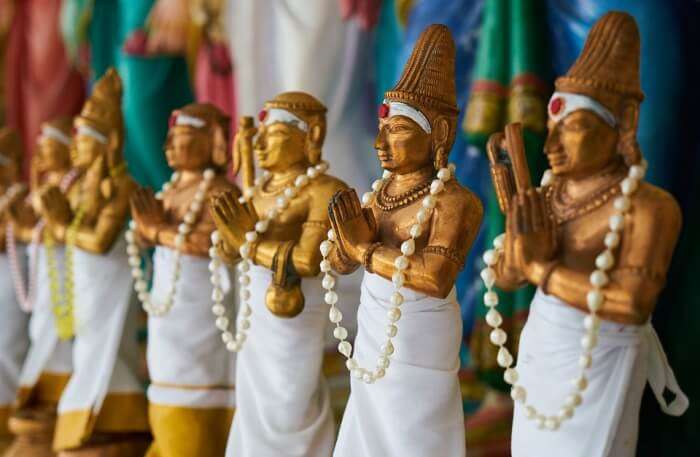 It is not only through the intricate religious practices within the Buddhist culture that one can seek spiritual well-being. Thimphu is also one of the few destinations where nature exist in its purest and unadulterated form. One who finds solace within dense woods can venture into the expansive mountains that surround Thimphu to seek inner calmness. That is the beauty about Thimphu – it acknowledges that there are several methods to seek peace through spirituality instead of forcing seekers to traverse one particular path. If you're someone close to the Buddhist culture or someone who seeks peace in silence, Thimphu is willing to welcome you with open arms and offers you everything that you're looking for.
3. Thimphu: Visit the protective deity of Bhutan

Believed to have built as a protective barrier to save travelers from an evil spirit, the Simtokha Dzong stands tall as a symbol of protection for Thimphu. The Simtokha Dzong is as historically informative as it is spiritually important for the people of Thimphu. A large statue of Yeshe Gonpo, the chief protective deity of Bhutan, is housed within the structure which coexists harmoniously with the bedchambers of both Zhabdrung Ngawang Namgyel and Jigme Namgyel, two of the most important figures in Bhutanese history.
Suggested Read: 6 Best Homestays In Thimphu To Enjoy A Peaceful Stay At The Himalayan Kingdom!
4. Thimphu: Go hiking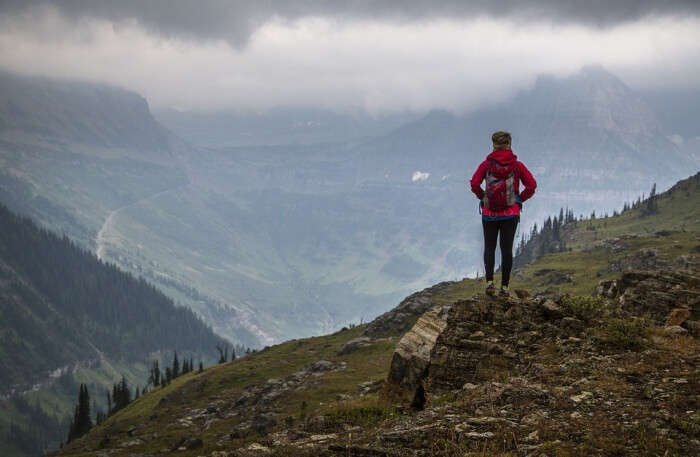 Given the rich spiritual background of Thimphu, one would be wise not to assume that the heart of Bhutan doesn't have anything for individuals who seek thrill through an adventure. Thimphu offers an array of treks ranging from an easy 3-day adventure that you'll find within the trails of the Bumthang Cultural Trek. Regardless of whether it is someone who just wants to experience the scenic beauty of the mountains enclosing the city or someone who wants to push their physical being to the extreme as an opportunity to explore themselves, Thimphu always has something in store that pertains to your preferences.
5. Bumthang: Explore the scenic trails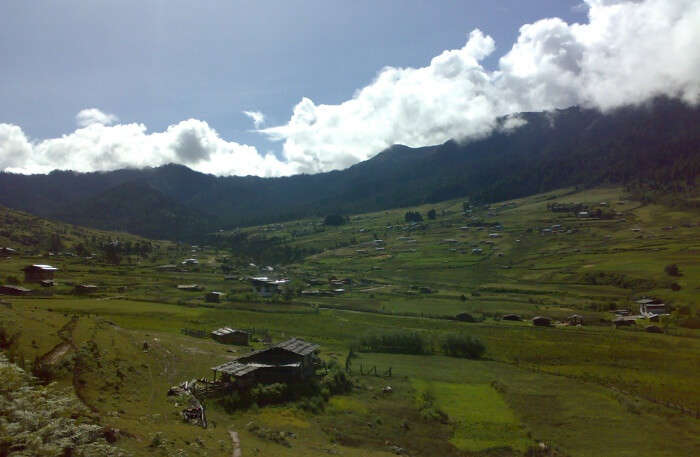 Thimphu in January is the perfect time to experience the scenic trails of the Bumthang Cultural Trek, which is often referred to as the 'Cultural Heartland of Bhutan'. The Bumthang Cultural is one of the easiest treks and is the perfect option for those who have never experienced the thrill of trekking. Spanning over the course of 3 days, the Bumthang Cultural Trek explores the vibrant displays that the mountains collectively create for the tourists. Along with being the most viable option to experience the beautiful landscapes of Thimphu, the Bumthang Cultural Trek also acquaints explorers to the culture of the land.
Suggested Read: 17 Spellbinding Places To Visit In Thimphu On Your Next Trip To Bhutan
---
Planning your holiday but confused about where to go? These travel stories help you find your best trip ever!
Real travel stories. Real stays. Handy tips to help you make the right choice.
---
6. Thimphu: Indulge in adrenaline rushing activities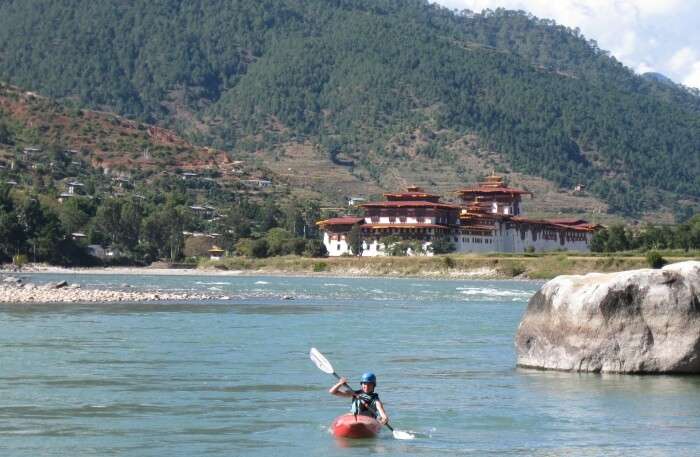 Along with the variety of treks that Thimphu offers, Thimphu also hosts various activities brimming with the nostalgic sense of adventure. Biking and Kayaking being the most popular of choices within the area. Off-road and On-road biking gives the visitors a chance to experience nature unlike how one would experience it while travelling through well-paved roads. Travelers opting to bike around the landscapes of Thimphu will find an opportunity to interact with nature in a rather intimate and personal fashion, one that you would fail to find within the hustle bustle of an urban area. Bikers can opt for a trail that fits their style, speed, and skill of biking giving the veteran bikers a chance to witness unexplored corners through off-road trails, while the more novice bikers can opt for an on-road trail that still offers some scenic views that you'll seldom experience on a four-wheeled vehicle.
7. Thimphu: Get inside a mineral-rich hot spring bath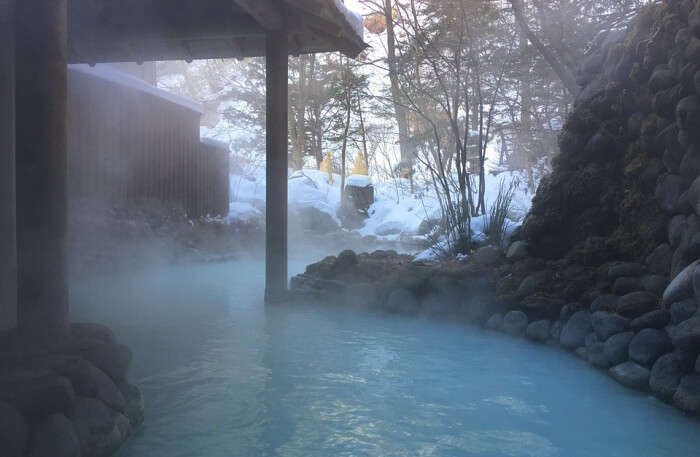 Given the repository of rites and practices that are practiced here, Thimphu, Bhutan would be the ideal destination if one is seeking to escape from a mundane routine to refresh their soul. For that very purpose, Thimphu is brimming with opportunities to achieve the same. It offers a wide selection of spots fit for an extended meditation session and gives visitors the chance to refresh themselves through a mineral-rich hot spring bath.
Suggested Read: 20 Things To Do In Thimphu For The Most Soul-Satisfying Experience
8. The Great Buddha Dordenma: Explore

This spiritual tourist attraction comprises of 125,000 smaller Buddha statues that are lined within the larger structure, each made of bronze and gilded with gold, built to symbolize the innumerable Buddhas that take birth within one 'Kalpa'. The Buddha Dordenma statue not only symbolizes Bhutan's dedication and respect for the Buddhist culture but is also said to be built to fulfill an ancient prophecy. Regardless of if one believes the concepts of prophecies, the Buddha Dordenma statue remains one of the most intricately designed man-made structures.
9. National Memorial Chorten: Witness a true architectural miracle

Another attraction that is sure to bewilder the hearts of tourists is the National Memorial Chorten. The National Memorial Chorten is a monument that is dedicated entirely to world peace, justifying the beliefs of Buddhism to usher the world into a non-violent era. The word 'Chorten' literally translates to 'Sea of faith', representing the hopes of everyone within the city to one day witness a world where the human race united as one. The Memorial Chorten lines with gorgeous paintings and artwork; the locals refer to it as the 'Mind of Buddha'. It is structurally sound and full of vibrant displays and the wishes for well-being for every tourist that sets foot through its doors. The National Memorial Chorten can be experienced in the best way in Thimphu in January.
Suggested Read: Hiking In Bhutan: 9 Alluring Trails Every Hiking Enthusiast Should Walk On!
10. Thimphu: Embrace the harmony between the flora and fauna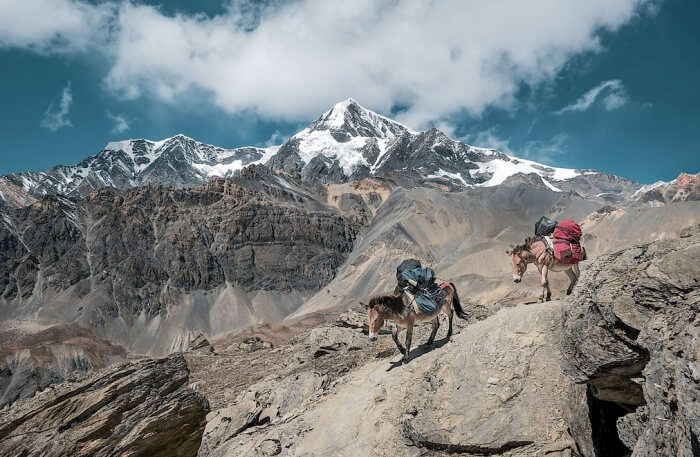 Because of the unwavering dedication towards the spiritual beliefs, Thimphu happens to be a city where humans live in perfect harmony with animals that roam the land. As Buddhism emphasizes the act of 'Karma' and being against all that is violent, every stray animal that roams the city of Thimphu are always well-fed and cared for. If you're someone who finds himself bubbling with the joy of seeing animals treated the way they should be treated then Thimphu is sure to peak your heart to extreme levels of happiness.
Further Read: 9 Best Hotels In Thimphu That'll Make You Want To Stay In The Happy Land, Forever!
Thimphu is the land of religion, festivals and a plethora of adrenaline inducing adventures. That alone justifies its place on a traveler's list. Brimming with a rich cultural history and various art forms, Thimphu is nothing short of an explorer's paradise. If you're planning a trek at the time of New Year, make sure to book your tickets to Bhutan in January. You can also pre-book your tickets to avail exciting discounts.
---
Looking To Book A Holiday Package?
Book memorable holidays on TravelTriangle with 650+ verified travel agents for 65+ domestic and international destinations.
---