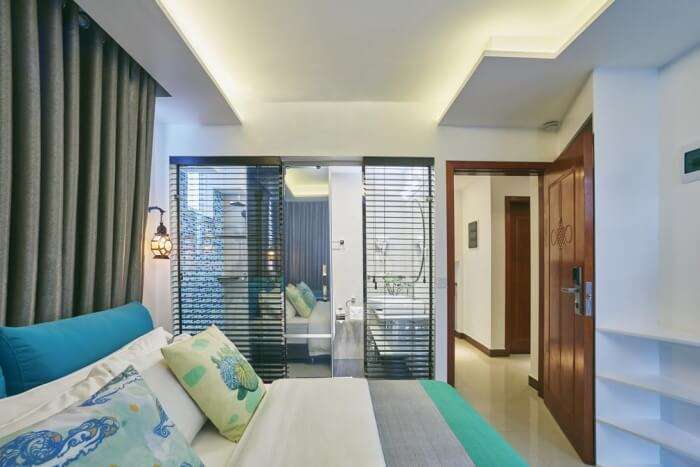 Overview
The Maldives is a gathering of islands situated in the Indian Ocean. It is located in the southern region of Asia, with neighboring nations like India and Sri Lanka. Known for its shorelines, exotic beaches, white and peace any island in the Maldives is enjoyment to occasion in. Each island in the Maldives offers remarkable encounters vacationers. Hulhumale is an island that is near the Male international airport, making it a hub for hotels near the airport. All the Airport Beach Hotel Hulhumale approach the flawless perspective of the sand, sun, and sea. These hotels not only offer comfortable accommodation, but also a great location. Vacationers who opt for these hotels have myriad ways to have fun. Travelers can have a relaxing dip in the outdoor pools of these hotels or can also schedule a soothing spa session. Further, a wide range of water activities is also offered to guests including kayaking, fishing, canoeing, snorkeling, diving, windsurfing etc. While taking care of the basic needs of their guests, these hotels provide vacationers with many facilities such as laundry service, room service, tour desk, luggage storage, ticket service, shuttle service etc. Ideal for families, couples, honeymooners and business travelers, Airport Beach Hotel Hulhumale offers a great stay for all kinds of guests.
Special Experiences
The Airport Beach Hotel Hulhumale around 2 to 3 km away from the Male international airport and have access to the beach. Some are closer to the airport, creating a walking distance from the beach while some have a private beach front like the Pine Lodge. One can take a swim in the ocean, relax their senses at the spa, go for a massage, dance in the nightclub or even play games in the activity room without having to worry about missing a flight. The Hotels offers water sports, outdoor games, live events, music, snorkeling and canoeing as added benefits to the enjoyment of the holidaymaker. One can go deep sea diving and visit the coral reef that makes the Maldives exotic. Travelers can also opt for windsurfing or stay indoors in the rooms and rent movies for the entire family. Guests are offered to enjoy a beautiful picnic in the picnic areas such as ones in Hotel Ocean Grand. There are kids activity rooms with games, books, puzzles and much more for the kids to enjoy.
Facilities
All the Airport Beach Hotel Hulhumale offers facilities and amenities that lead to a perfect stay. These hotels offer a 24-hour help desk to help guests with their queries. There are laundry services, dry cleaning, and room cleaning services for one's convenience. One can find cash exchange counters at hotels near the airport. For the convenience of business travelers, the hotels have conferences and business rooms equipped with all required facilities. Travelers who are looking for calming their senses while staying at the hotel can take a chilling dip in the outdoor pool or can also work out in the on-site gym. Some hotels like the Hathaa Beach Maldives have temperature-controlled pools. For those who want to go to the beach, the hotels offer beach towels and umbrellas. Airport Beach Hotel Hulhumale also offer comfortable accommodation options which are maintained well with modern amenities including lavish beds, refrigerators, minibars, pots, security store boxes, desk, electric kettle, air-conditioner, telephone, and a private bathroom along with complimentary toiletries.
Dining
The Airport Beach Hotel Hulhumale have a significant cluster of eateries offering common styles of cooking. The gourmet specialists at the Hulhumale hotels near the airport know precisely how to concoct a rich and nutritious meal. Some Hotels in Hulhumale serve packed lunches so that guests have a nutritious meal even if they are out on for sightseeing or going out on a full day tour around the area. At hotels like Hotel Ocean Grand at Hulhumale, there are room service options available for those who want to order in the room. There are bars, coffee shops, as well as BBQ facilities available at the hotels. One may even get a kids menu at hotels like the Island Beach House.
FAQs
Q1. How long does it take to reach the airport from these hotels?
A. It depends on how far the hotel is. Some are a few meters away while some are around 3 KM's away. The hotels provide shuttle service. One can reach in about 15 to 20 minutes.
Q2. Do the hotels offer free wifi services?
A. Yes, all Airport Beach Hotel Hulhumale offer complimentary wifi in all the rooms and public areas.
Q3. Do the hotels have childcare facilities?
A. Yes, many of these hotels have child care services as well as activity rooms and play spaces for kids.
Q4. Do these hotels feature restaurants?
A. Yes, almost all the hotels own a restaurant offering an impeccable culinary experience.
Q5. Is front desk pen for 24-hours in these hotels?
A. Yes, for guests' convenience, Airport Beach Hotel Hulhumale offer round the clock front desk service.
The Airport Beach Hotel Hulhumale promise an experience one can never forget. Surrounded by serene beaches, the hotels offer guests a panoramic view from all rooms. One can opt for a swim in the pool or dive into the sea. From water sports to karaoke, guests are offered some recreational activities they can participate in and have fun with their loved ones. The accommodation of these hotels are not only comfortable but also exude sheer elegance and excellence. The rooms are equipped with all the requisites such as a comfortable bed, refrigerator, phone, cupboard, electric kettle, television and a private bathroom with complimentary toiletries. A stay at Airport Beach Hotel Hulhumale is sure to make one experience a joyful holiday.