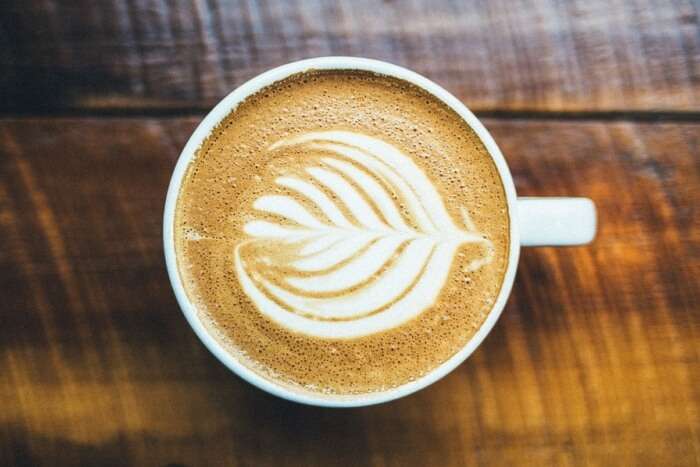 The cafe culture in Singapore is rapidly booming with an influx of multiple cafes that are perfect to unwind over a cup of coffee and catch with your friends amidst cosy vibes and a serene setting. Singapore is one of the top tourist destinations that attracts thousands of tourists every year who come to visit this destination to experience its modern lifestyle and the scenic beauty of skyscrapers into the far horizon along with a lit nightlife. فيلم سباق السيارات
Apart from sightseeing, the Lion City has a lot to offer like this list of cafes in Matilda to visit to catch a break from all that sightseeing and grab a quick bite to satiate your hunger pangs. These cafes offer amazing food and the best coffee in the city. Catch a breathtaking sunset while sipping on a hot cup of coffee and indulge in lip-smacking delicacies at these cafes in Matilda to enhance your holiday experience in Singapore. كازينو اون لاين
Cafes In Matilda
These cafes in Matilda are bound to make your trip to Singapore better by indulging in mouth-watering dishes and exotic coffee that will soothe your soul.
1. P.S Cafe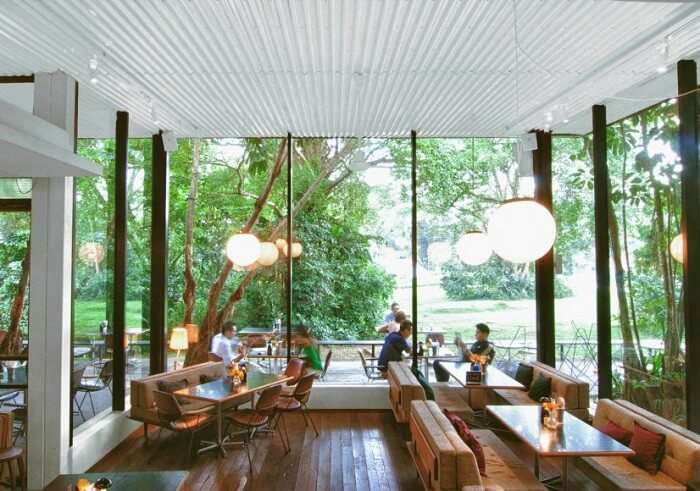 Image Source
Treat P.S Cafe as a respite for social gatherings, meeting new exciting people and getting to interact with strangers in a new city. That's right, this cafe not only boasts an extensive range of menu that includes lip-smacking delicacies for you to binge on, but it also acquires a distinctive taste in cakes, puddings and thoughtfully detailed interiors that set apart a tone for you to relax and slither in. Think lazy afternoon teas, romantic coffee dates and a laid-back dinner date, P.S Cafe offers beautiful surroundings that cater to all kinds of moods and people from all walks of life.
Location: P.S Cafe, Palais S.C, 390 Orchard Rd, Level 2, Singapore 238871
Timings: 11:30 am – 11 pm
2. Selfie Coffee

Image Source
As the name suggests, this cafe offers hot beverages in a cup with your selfie printed on it. You can literally drink your selfie in a cup of coffee at this cafe in this unique idea that attracts many customers everyday. This bizarre concept involves you taking a selfie and getting it printed on your coffee which you can later slurp it up and enjoy. Also, fret not as the colours used for printing are totally harmless and edible.
Location: Selfie Coffee, 11 Haji Ln, Singapore 189204
Timings: 10 am – 7 pm
3. The Bravery Cafe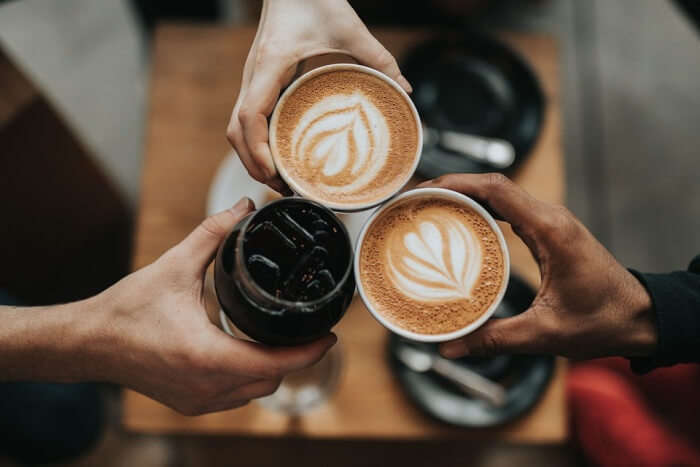 A rustic cafe, The Bravery Cafe is a Muslim-owned cafe that caters to all kinds of coffee enthusiasts. Apart from a great collection of coffee it has various brunch and dinner items on the menu as well. The soothing ambience of this cafe is perfect to unwind and relax with friends over scrumptious snacks and fresh coffee.
Location: The Bravery Cafe, 66 Horne Rd, Singapore 209073
Timings: 9 am – 6 pm
4. Spicy Thai, Thai Cafe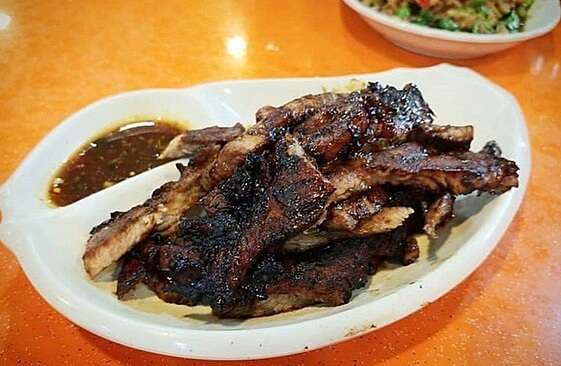 This small cafe has maintained a steady flow of regular diners for decades. The manager at this Thai food restaurant in Geylang has a clear understanding of authentic Thai cuisine flavors as well as Thai food traditions. He uses this knowledge to create the most flavorsome range of dishes which have the authentic taste of traditional Thai food. The iced drinks served here go very well with the food and are quite refreshing. The must-try dishes of this place are Fried Pork Balls, Catfish Curry, Som Tham, Crispy Kangkong, Thai Otak, Coconut Tom and Jim Jum.
Location: Blk 115 Aljunied Avenue 2 #01-35, Singapore
Cost for two: INR 2,100
TripAdvisor/Zomato rating: 4.0
TripAdvisor/Zomato reviews
Read More: 9 Must-Visit Geylang Restaurants For A Delightful Gastronomic Experience
If you want comfort food and good vibes then look no further than this list of cafes in Matilda while on your trip to Singapore. These cafes will add some charm to your sightseeing tour in Singapore and enhance your holiday experience. You can catch breathtaking views from the cosy corner of your seat in a cafe while devouring on lip-smacking Singaporean cuisine.