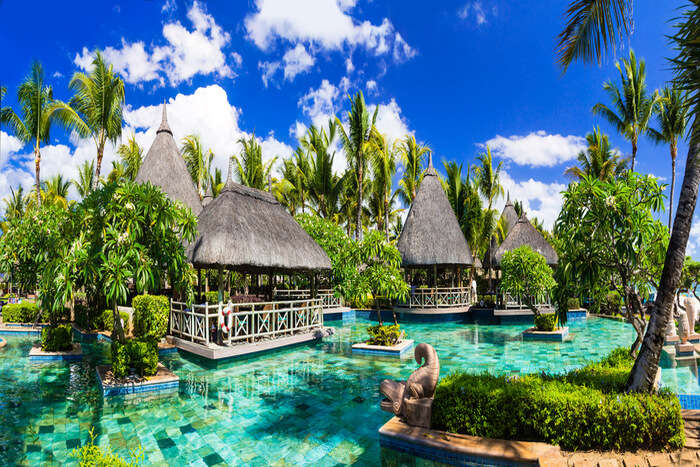 Overview
Port Louis being the capital city of Mauritius is one of the best places to visit on any vacation. There are many cheap hotels in Port Louis that one would not want to miss out on. This city is a place for people who love to spend their time relaxing and being in peace. Guests can enjoy pleasant noontime by the sides of the ocean. They will not have to think twice before taking their family members and even children to these cheap hotels in Port Louis and that is because these hotels are completely customer friendly and provide all the essential amenities with a happy heart. These hotels are not just affordable, but they have great customer service, and there are hardly any complaints regarding the quality of services because that is the standard that these cheap hotels in Port Louis maintain throughout the stay and even focus on special requests from guests like wake up calls and car arrangements for sightseeing.
Special Experiences
Stunning views and amazing culture of the city of Port Louis are reflected in all its hotels big or small. When traveling on a budget, cheap hotels in Port Louis, are worth looking at. Not only is the customer service in these hotels exceptionally good, but there are also plenty of experiences here which can make the trip here an absolute delight. Swimming pools are kind of a norm in almost all hotels, and so visitors are sure to find amazing wide pools open to the clear blue sky in the Hotels, where one can come in and take a dip to relax after a long day. Some hotels like the Hotel Champ De Mars which are close to the sea, also offer water sports activities like diving, snorkeling and windsurfing that visitors can enjoy during their vacation.
Facilities
The kind of facilities provided by the hotel makes a big difference to the experience of the guest staying at the hotel. Even though one might pick the best hotel, selecting the one with the right facilities is of paramount importance. And these cheap hotels in Port Louis make it their mission to give guests some of the best facilities so that the vacation and stay, together can be a memorable one. Hotels like Le Saint Georges Hotel have many facilities like rooftop sun massages, swimming pools, game boards, gyms, yoga instructors and area, skilled and properly trained staff members, talent displays, seasonal and local events, sports are where travelers can play sports like volleyball and basketball. These hotels put their best efforts into giving the best quality facilities to guests during their stay.
Dining
After a tiring day of wandering around and indulging in local activities when guests probably tired, the hotels provide better than ever dining services to make the guests' experience a memorable one. When it comes to dining, these cheap hotels in Port Louis are probably the best at such low rates. These hotels tackle to the empty stomachs very ideally and smartly. One will have options from various cuisines like Italian, Chinese, Indian, continental, Mexican and many more. Guests can just pick up the menu and order whatever they would like to have for their meals, these hotels will provide anything one might want as they want to impress guests and want them to come back to them again and again. It is just about options and number of cuisines that they have; they focus on quality and taste as per guest instructions too.
FAQs
Q1. What language should be used for communicating with staff?
A. English is the most preferred language in these hotels. However, one can also use French, Russian and Spanish.
Q2. What are some of the best cheap hotels in Port Louis?
A. Some of the best cheap hotels in Port Louis are Residence Safia, Auberge de la Madelon and Cocotiers Hotel which are commonly preferred by the tourists on vacations.
Q3. What kind of discounts can I expect from these hotels?
A. Being cheap these hotels do not offer huge discounts usually, but if guests are visiting during the off seasons, then there is a good chance that they will be saving some extra bucks.
Q4. Do these hotels have Indian food?
A. Yes, they do have Indian food in most of the hotels.
Q5. Do the hotels provide free taxi services?
A. No, hotels may provide taxi services but these are paid for.
Cheap hotels in Port Louis is not just a solution to a budget-friendly location, but also a great way to enjoy the vacation time at its best. To offer the guests a comfortable stay, these hotels provide many basic facilities including 24-hour front desk, luggage storage, laundry service, car rental service and many more. While choosing a stay at cheap hotels in Port Louis, the guests are bound to get satisfied and happy with the services that these hotels. provide Some hotels that one can take a look at when planning budget vacation are Cocotiers Hotel – Mauritius, Villa Anakao Mauritius, Manoir de La Citadelle and Le Suffren Hotel & Marina where guests can get the best of Port Louis without burning a hole in their pockets.