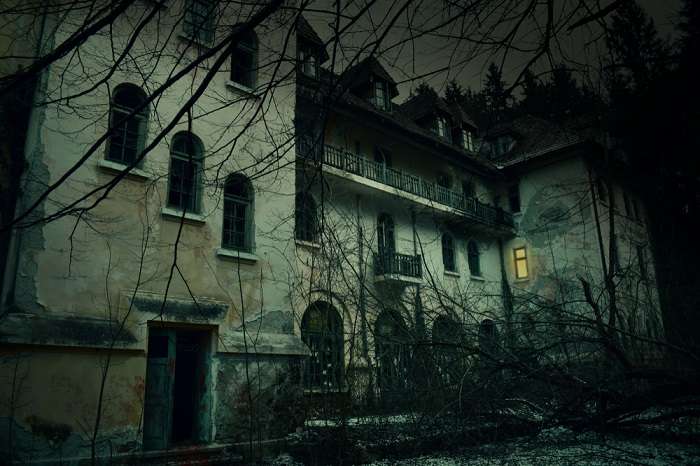 Kashmir is a heaven on earth. There is no doubt about it but, in this little heaven, you will also find a few haunted places in Kashmir where ghosts and spirits have taken residence. Who would have believed Kashmir would have such places. Since there are two sides to a coin, Kashmir also has tow sides; one beautiful and other gory. These haunted places in Kashmir are where paranormal activites have been recorded. How much of it is true, we don't know but locals advise you to avoid these places. Rather there are so many beautiful places to visit in Kashmir that you would hardly want to make your trip a bitter experience by visiting these places.
Haunted Places In Kashmir
Stay away from these horrible spots in Kashmir when it gets dark to avoid any unforeseen danger coming your way. People have not had pleasant experiences in these places.
1. Udhampur Army Quarters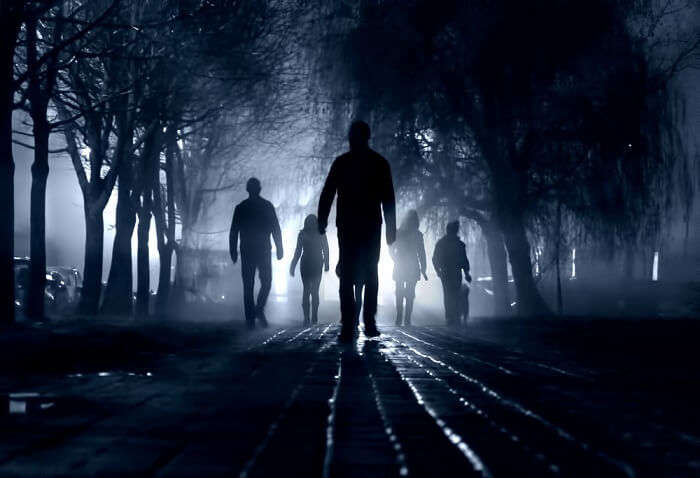 Well, if you believe the rumors, the army quarters in Srinagar are haunted. People have complained about seeing ghosts and supernatural elements here late in the night. Some people also believe that the ghosts haunting this place also make scary noises and emit lights. These spirits can be seen between 1 AM and 3 AM as this is the time of ghouls and spirits visiting earth. So, stay away from this area late in the night.
Must Read: 20 Best Hotels In Kashmir For Both Luxury And Budget Vacationers (2022)!
2. Gawkadal Bridge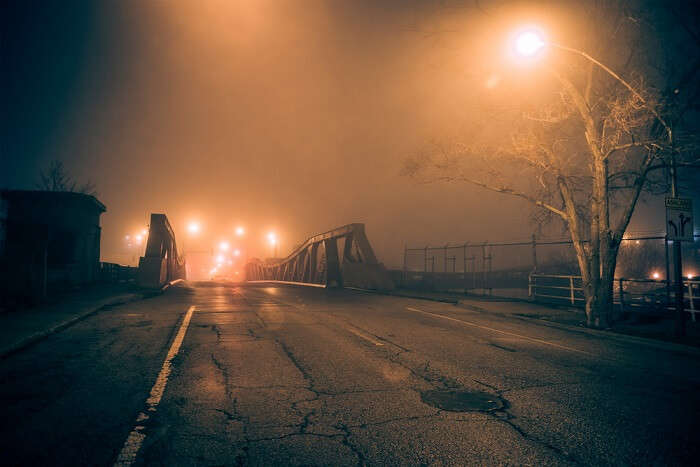 What makes this bridge one of the haunted places in Kashmir is the bloody massacre that happened here 28 years ago. CRPF jawans started shooting at a mass of people who were protesting here to fulfill their demands. The sad event went down as the worst massacre in the history of Kashmir. Locals have cited that they can still hear the screams of angry, anguished people who died an unfortunate death here. Trespassers have also seen spirits and ghosts roaming on the bridge. So, this place should be off bounds to you.
Suggested Read: Dwelling In God's Abode: Our Romantic Trip To Kashmir
3. Khooni Nala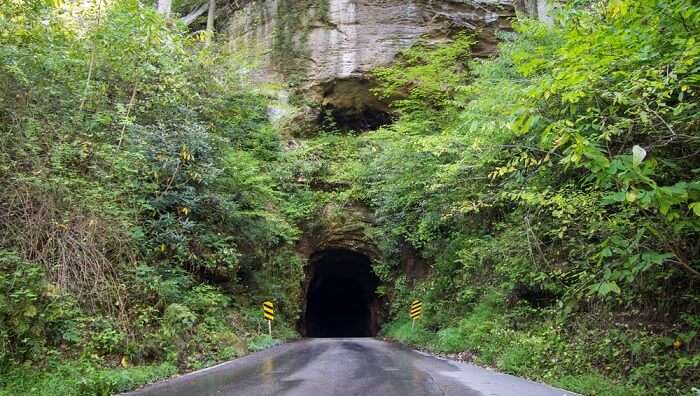 There is a stretch on Jammu Kashmir Highway just before you pass Banihal Tunnel where a lot of road accidents have happened. Thus, the unfortunate name. It is believed that the place is haunted by the injured souls of people who died here in the accident. Some people have also claimed to see a woman in a black saree carrying a baby who asks lift from the passers-by. If someone refuses, she curses them and they eventually die in the accident. Spooky, right?
Suggested Read: Is Kashmir Safe To Travel? See This Man's Wonderful Family Trip And Judge For Yourself
4. The Twin Villages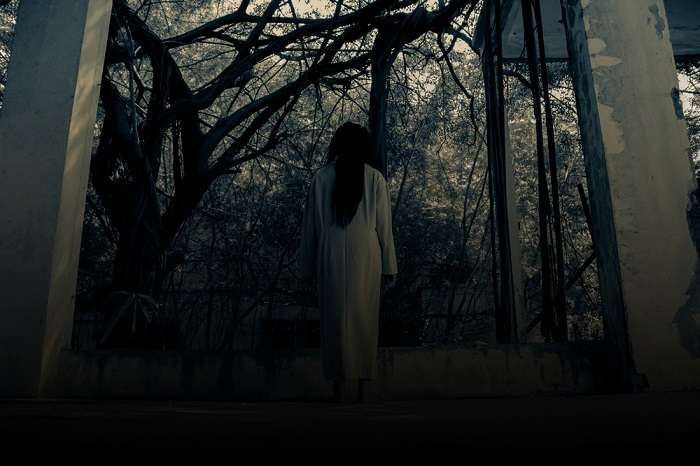 The twin villages of Kunan and Poshwara are believed to be haunted by the ghosts of village women who were raped here. The identical villages are where women were raped, tortured, and killed by the army soldiers in February 1991. People believe that the villages are now haunted by the ghosts of innocent village women raped by men in uniform. They have reported citings of ghosts and paranormal activities.
Suggested Read: 10 Magnificent Lakes In Kashmir That You Must Check Out In 2022
5. Ghost of Abdullah Jinn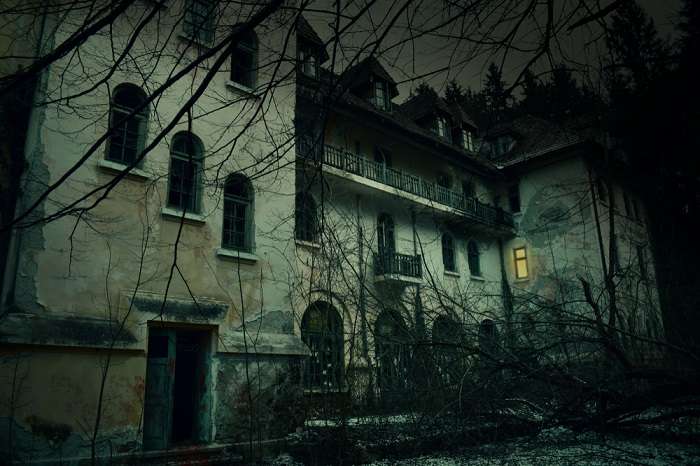 There is a house in Srinagar where people have confirmed that a jinn haunts this house. Anyone who enters inside the house has his or her shoes thrown out after a while. People have also heard screams and unusual voices from inside the house. There is another belief that anyone who enters the house will suffer from some sort of sickness.
Suggested Read: 5 Picturesque Waterfalls In Kashmir That Will Compel You To Visit
6. The Haunted Tree

Yes, trees can be haunted too. There is a peculiar tree in the forest of Gurez which is believed to be hauntedd iwth numerous ghosts and spirits. Anyone who touches the tree on New Moon Day will be possessed by evil spirits and bad things will happen to him or her. A serious sickness will also dawn upon that person.
Further Read: Here's Why Kashmir Is Called Heaven On Earth
Instead of visiting these haunted places in Kashmir, you should explore places that make it heaven on earth. The best time to take a trip to Kashmir is in summers. The tulips are in full bloom, Dal Lake looks enchanting, and the weather is balmy. Everything during this time in Kashmir lures to spend some time in heaven on earth.
Frequently Asked Questions About Haunted Places In Kashmir
Is Kashmir worth visiting?
Kashmir has been compared to and said to be 'heaven on earth' and is home to many beautiful places. The picturesque landscapes and scenic views in the valley are irresistible and you should definitely visit this beautiful place at least once in your lifetime.
Why is Jammu & Kashmir famous?
Jammu & Kashmir are two parts that constitute the state Jammu & Kashmir. Jammu is famous for its sacred temples whereas kashmir is known for its beautiful landscapes, picturesque lakes and breathtaking gardens.
What is the best place to visit in Kashmir?
There are so many beautiful places to visit in Kashmir that taking one name would not be justified. From Gulmarg to Pahalgam and Pulwama to Kathua there is so much to explore that you would be nothing but spellbound.
Is Kashmir a good honeymoon destination?
This question is like asking is paradise a good place to be. Imagine the destination which has been compared to paradise being your honeymoon destination. Kashmir most certainly is a good honeymoon destination. In fact, it is one of the best places to start your married life at.
What is the best time to visit Kashmir?
Although Kashmir is a year round destination because of its amazing weather, the best time to visit this place is October to march. However, if you wish to witness snowfall then December to February is an equally good time.
What can I do in Kashmir?
There is so much to do in Kashmir that you will be baffled about what you should skip. From adventure sports to trying out scrumptious delights, taking a Shikara ride to Gondola ride there is so much to do in Kashmir.
Are there any haunted places in Kashmir?
Yes, there are many haunted places in Kashmir. The Udhampur Army Quarters, Khooni Nala, and Gawkadal Bridge are some of the haunted places in Kashmir.
---
People Also Read