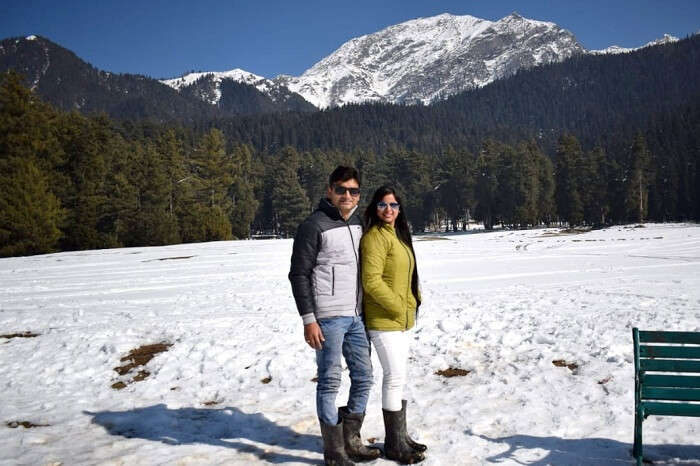 A place with utter simplicity and incredible natural beauty, Kashmir is indeed a Land of unimaginable paradise. It is marvelously adorned with an intriguing culture that keeps one excited throughout the journey, from Srinagar to Gulmarg and Sonamarg till Pahalgam. Intrigued by the serenity of this place Shishir and his beloved wife planned their romantic trip to Kashmir to spend some days amidst the true beauty of nature. With the great support of unmatched services from travel triangle, check out how they got engulfed in the best experiences.
I believe the best experiences one can have is from traveling amidst different weather conditions, getting to know new cultures, trying out new cuisines, interacting with people from various ethnicities and of course encountering the beauty of nature with no screen. Being a Rajasthani, I've always been smitten by cold destinations and that that's what my bucket list says. This time, while I and my wife were planning for a vacation, we didn't give too much thought to the destination and chose Kashmir to be our relaxing haven. While researching online, we luckily came across TravelTriange and were amazed to see the flexibility they provided in their packages and we actually got what we were looking for-A customized Itinerary!
Details of our romantic trip to Kashmir
Trip Type: Romantic Trip
Cost: INR 23500
Duration: 5 Days
Inclusions: Breakfast, Dinner, Cab for Sightseeing, Govt. Taxes, Shikara Ride, Airport Transfer
Exclusions: Lunch, Air Fare, Entry Fee, Personal Expenses, Cable Car/Pony Ride, Visit to Aru & Chandanwari
Here's What Makes Kashmir A True Heaven On Earth
Unforgettable experiences of our romantic trip to Kashmir
1. Our first snow experience: Truly incredible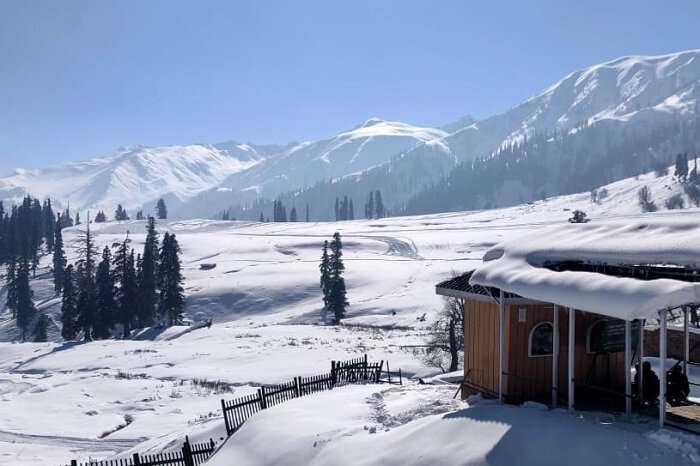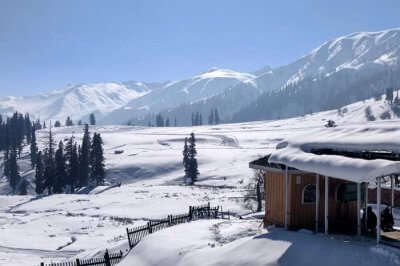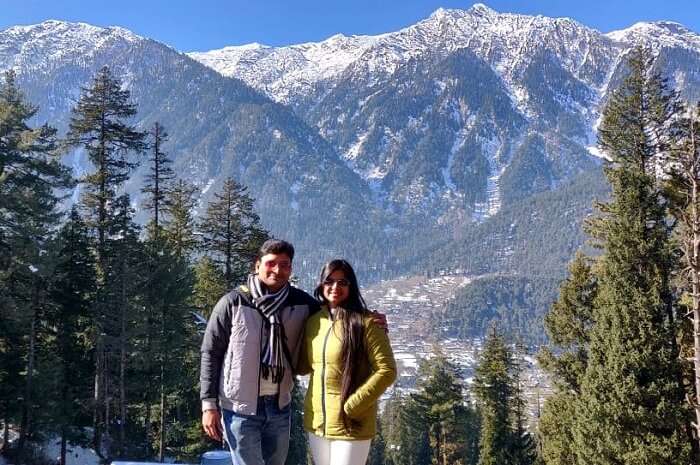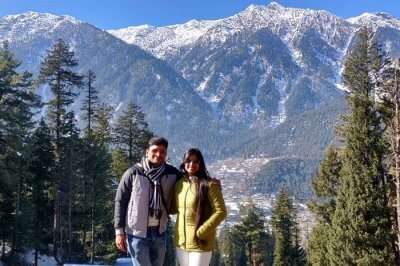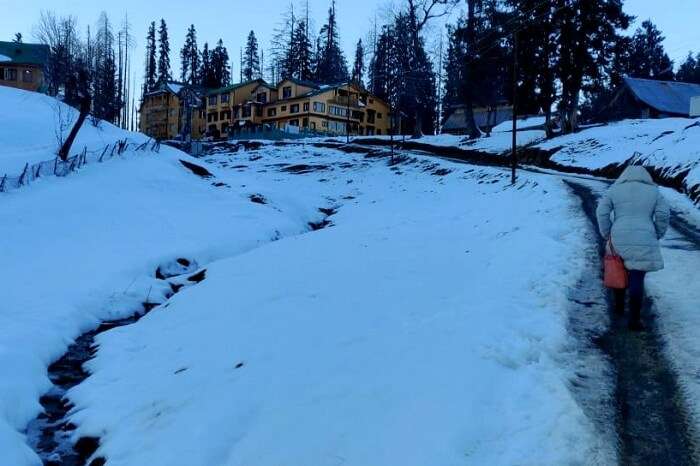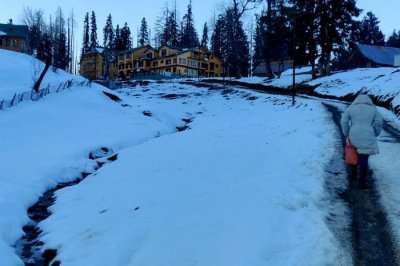 Famously known as the crown of Jammu & Kashmir, Gulmarg was our first stop. We reached the Srinagar Airport from where our driver picked us up to start our journey to Gulmarg. Moving up towards the mountains of Gulmarg in 2 degrees of temperature already gave us a feeling how far we were from the scorching heat of Rajasthan. Since the prepaid sim doesn't work in Kashmir, we were handed over another sim by our driver.
On our way to Gulmarg, with just running over 40 km from Srinagar airport, we could witness the snow. We were completely swayed by the first look of lofty snow-capped mountains and widespread meadows. Even our hotel was surrounded by beautiful whites. A resident told us that snowfall arrived just 2 days back and we were so excited to experience our first snowfall.
2. Snow sports on the roll!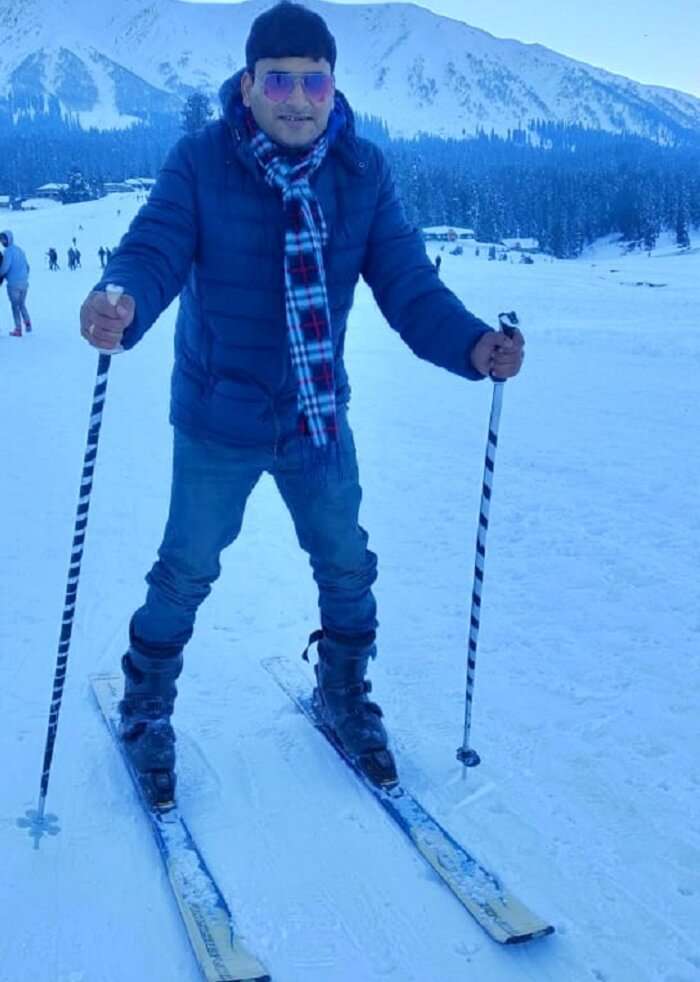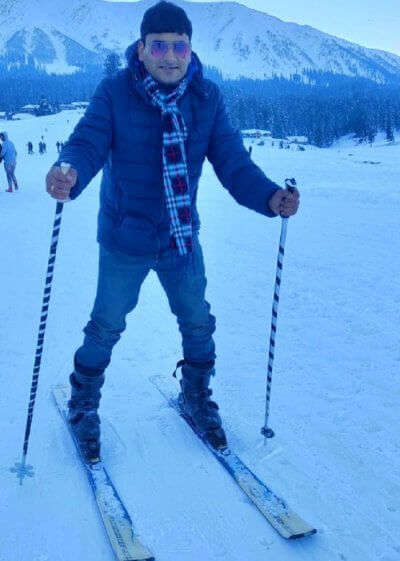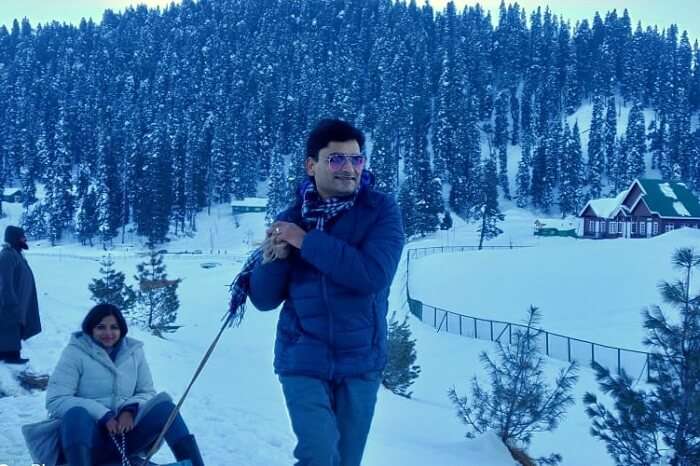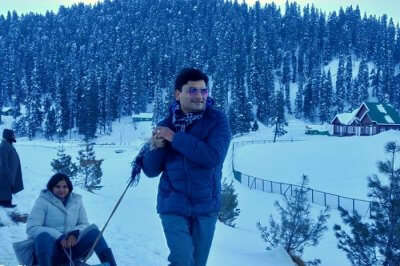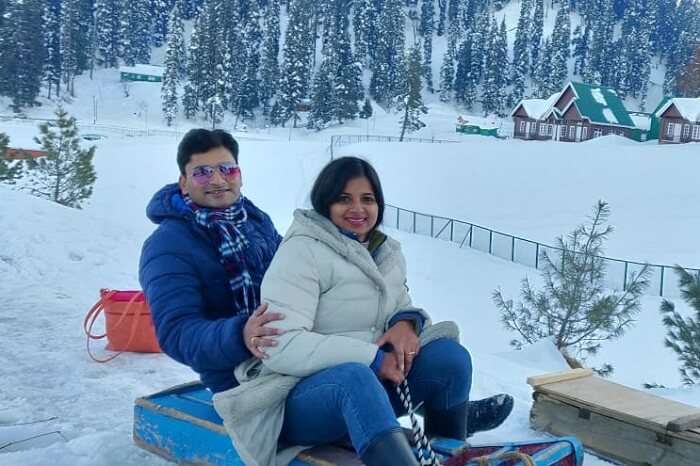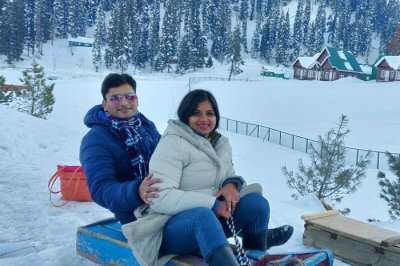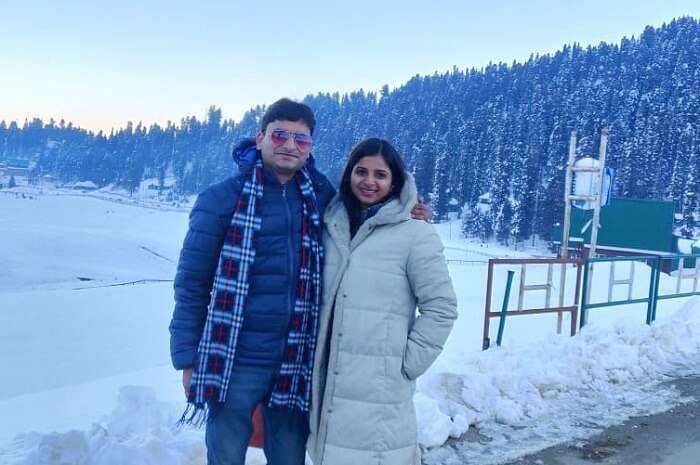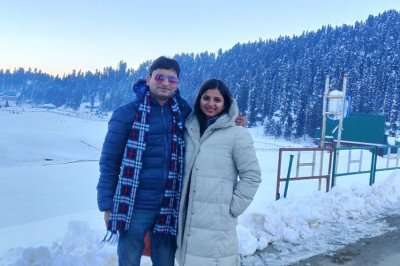 High on excitement for our romantic trip to Kashmir, we were eagerly looking forward to some adventure too. So, we devoted our first day at Gulmarg to some thrilling snow sports. Skiing on the while carpet of snow was one of the best experiences of our trip. We also went for a sledge ride and motor ride. Initially, my wife and I were a bit panicky about how we will manage, but the trainer and the perfect equipment kept all our fears at bay.
Trying a hand at skiing, roll down the slopes on sledges, we were making most of our vacation. We skied, we climbed, we rolled and we fell on the ice, but made sure there's nothing's left to repent about later.
8 Lesser Known Secrets Of Kashmir That It Has Kept To Itself
3. The Gondola point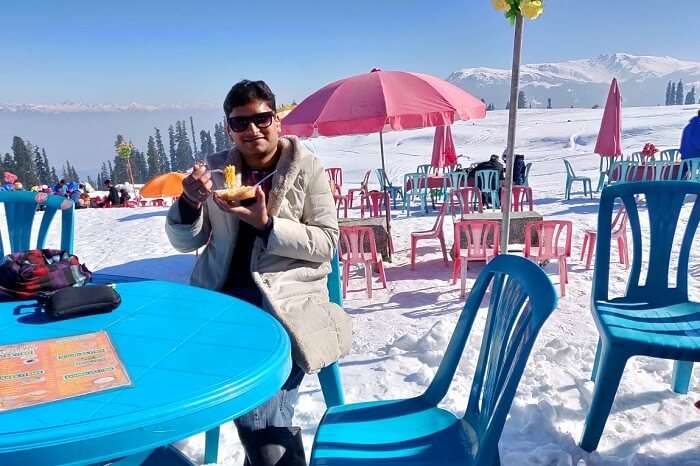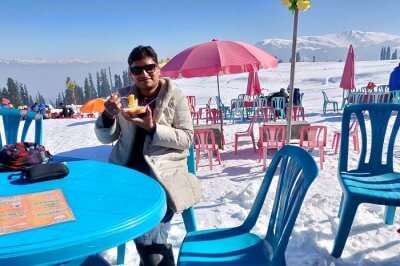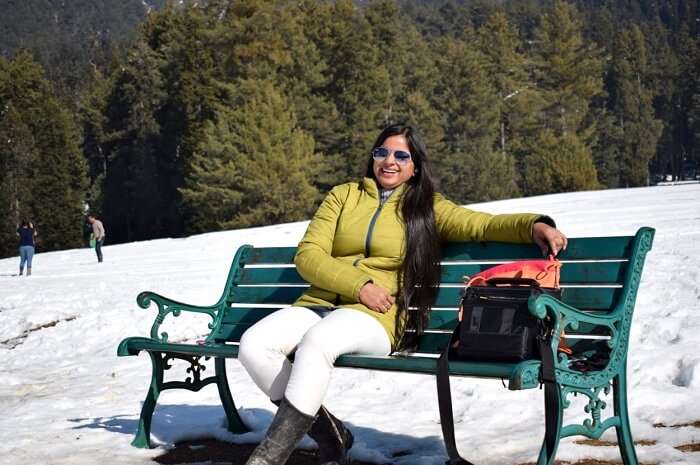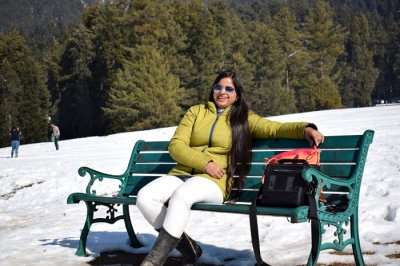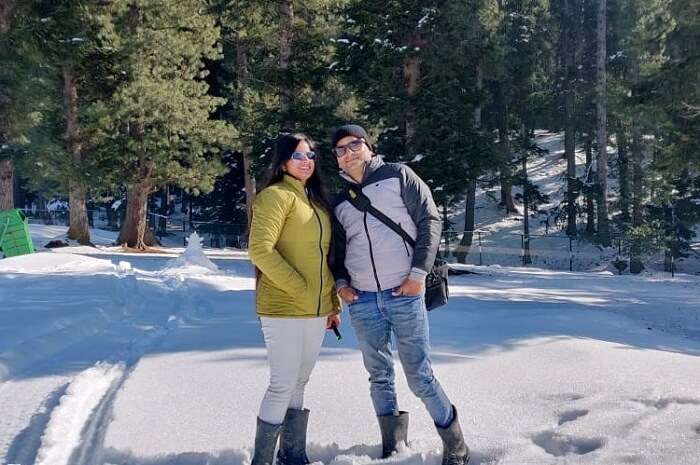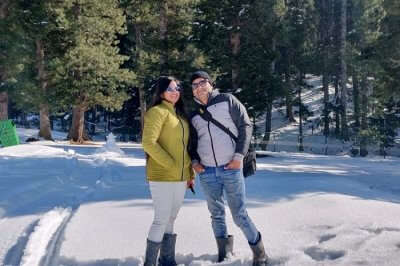 We woke up early on our day 2, gorged on a mouth-watering breakfast and started our day with Gondola Ride. It takes just 10-15 min by Gondola to reach at 2600 m high. But one needs to be quick to get the ticket of Gondola, else there will be a huge rush. Our Gondola ride treated us with eye-popping views as the snow and the mist veiled and unveiled in front of our eyes.
Once we reached the point, we were awestruck by the breathtaking view. With some exciting snow sports, Kashmiri Kahwa and the famous hill station maggi, we were basking in the glory of our romantic trip to Kashmir. The saying "heaven lies in the Kashmir" seemed to be so true!
10 Delightful Places To Visit In Kashmir In June 2022 For An Out Of The World Experience
4. Srinagar, here we come!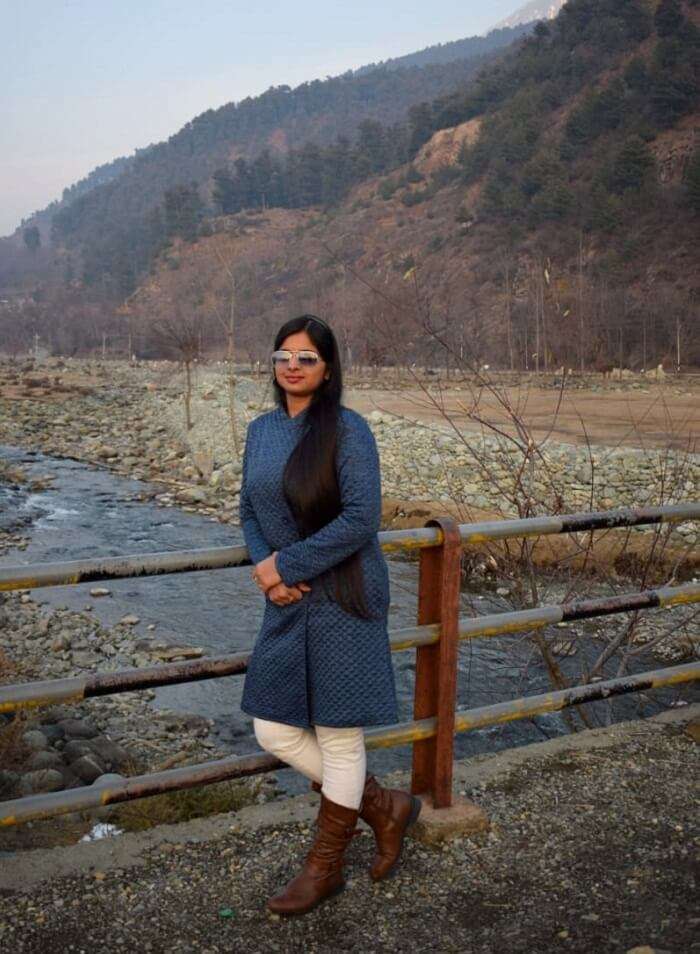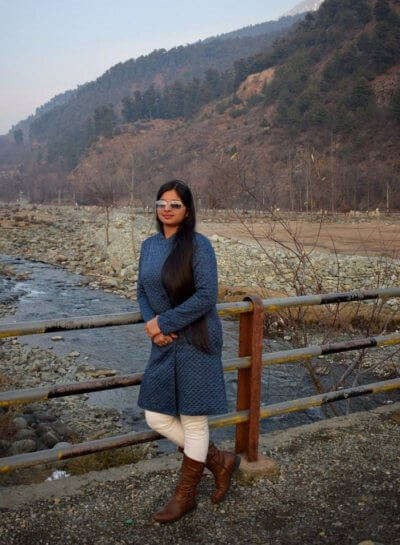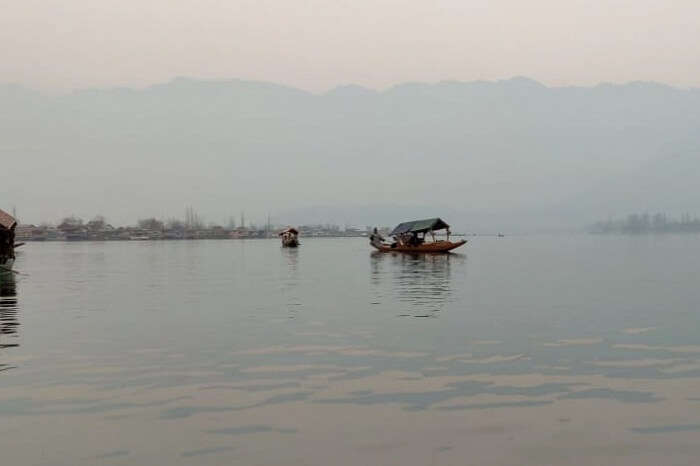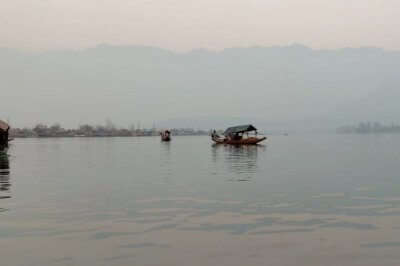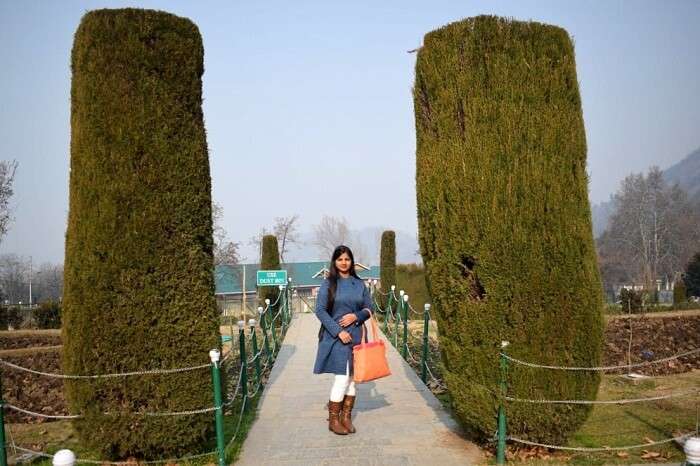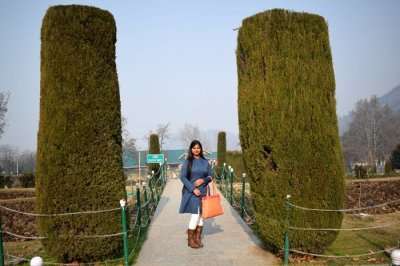 With excitement in abundance, we proceeded towards Srinagar, our next destination. On the way from Gulmarg to Srinagar, we also splurged a bit on souvenirs and gifts for our loved ones. Since it was "Kashmir bandh" at that time, we noticed that very few shops were open. However, that didn't seem to be an obstacle for us or any other tourist. We could walk freely and enjoy the panoramic views with no fear and that's when we realized that all the hullabaloo over Kashmir not being safe is nothing but a hoax! Be it the hotel staff or the locals we met including taxi drivers, shopkeepers, shepherds, everybody welcomed us with open hearts.
Upon reaching Kashmir, we did the famous Shikara Ride in Dal Lake which was a great experience for both of us. Next, we went to Shankaracharya Temple which was at a height of 1000m and from where we could clearly see the whole valley. We also visited gardens and Chashme Shahi where natural Spring offers pure mineral water. Somehow, we felt that it was not the perfect time to visit the garden, but still, we didn't want to miss visiting there.
5. Pahalgam and the pony ride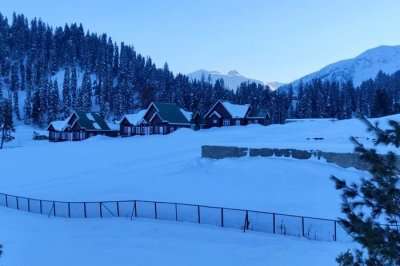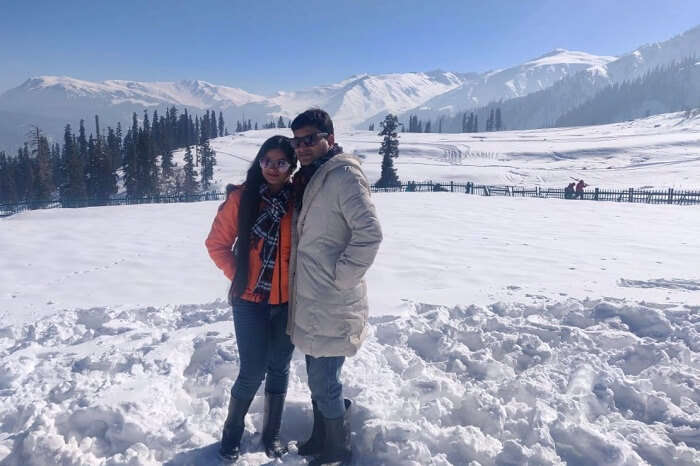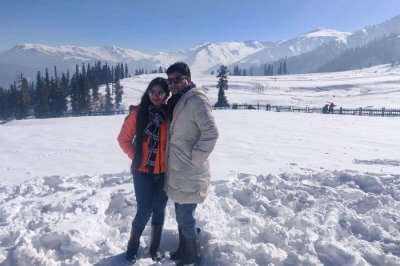 Our last stopover was Pahalgam which is renowned for its lush green meadows and pristine waters. On our way towards Pahalgam, we encountered saffron gardens, cricket bat factories, and apple gardens. We reached Pahalgam in the evening of day 3 and had a relaxing riverside stroll. It was a cute addition to our romantic trip to Kashmir. Due to the demands of work life, I am not able to spend much quality time with my wife, but on this trip, I could actually give my undivided time to her. Thanks to this breathtaking place and of course TravelTriangle!
On the last day, we had breakfast and then started the trip for Green and White mix beauty of Pahalgam from the hotel which was around 15 km. Our driver dropped us at a car parking area and from there we booked a pony ride which is considered as one of the best things to do on Kashmere vacation. Very soon, we got to know that one can do a good bargain here and there are different charges for pony ride based on points. So, we booked the best one for us and proceeded with the ride.
Replete with the feeling of adventure and thrill, we saw many famous points such as Chandanwari, Lidder River, River Rafting Points, Betaab Valley, Aru Valley and the main point Baisarn Valley. The pony running on snow was little risky while coming back from hills but it was worth a try and we are glad we went ahead with it.
15 Best Houseboats In Kashmir: A Treat For Nature Buffs
This is what our customized Kashmir itinerary included:
Day 1: Arrival in Gulmarg and local sightseeing
Day 2: Sightseeing and horse ride, cable car ride and playing golf
Day 3: Arrival in Pahalgam and local sightseeing
Day 4: Chandanwari visit and pony ride
Day 5: Transfer to Airport and departure back home
Things that took out trip to a next level!
The first view of the Himalayas from flight assured us that we were at the right place. Further, the walking & skiing in the snow and gondola ride added great value to our trip. Also, the pony ride in the snow and mini Switzerland (baisaran)was truly a delightful experience.
Any hurdles we came across
Unfortunately, we missed some points which could be covered in Between. We wish we could visit the famous point where Bajrangi Bhaijaan movie last scene was shot. Also, it would have been great if the driver was a bit helpful with the bargaining in the activities.
Things we missed out on!
We missed Sonmarg and a few other points. Nonetheless, we will surely visit these on our next trip to Kashmir.
23 Things To Do In Kashmir In 2022 To See The Best Of This Heaven On Earth!
Were we content with the services from TravelTriangle?
We really enjoy our much-needed getaway to Kashmir. Regarding the services from TravelTriangle, we are greatly impressed with their management. Our travel consultant made sure that we did not face any issue and enjoy a hassle-free stay. All the arrangements were done properly that we really didn't have to worry about anything. However, there was a small glitch with the driver and the hotel in Srinagar, otherwise, our entire trip was amazing.
A quick tip to future travelers
To all the travelers, Kashmir is a must visit place in winters especially, but in winters you won't get much to see in gardens in Srinagar. You can freely do the bargaining for various activities like skiing, pony rides, and shopping as well. We advise booking hotels with breakfast and dinner because you won't get anything outside. Also, in winters, pack your bag with thermals, hand gloves, jackets, winters caps, etc.
30 Unbelievably Beautiful Places To Visit In Kashmir One Cannot Miss In 2022!
The pristine views of Gulmarg, the serenity of Gondola point and snow-clad mountains of Srinagar add charm to the beauty of Kashmir. Shishir & his better half enjoyed a magical vacation amidst snowy wonderland. If you also got charmed by their expedition, then reach out to TravelTriangle to customize your own Kashmir package.
Comments
comments