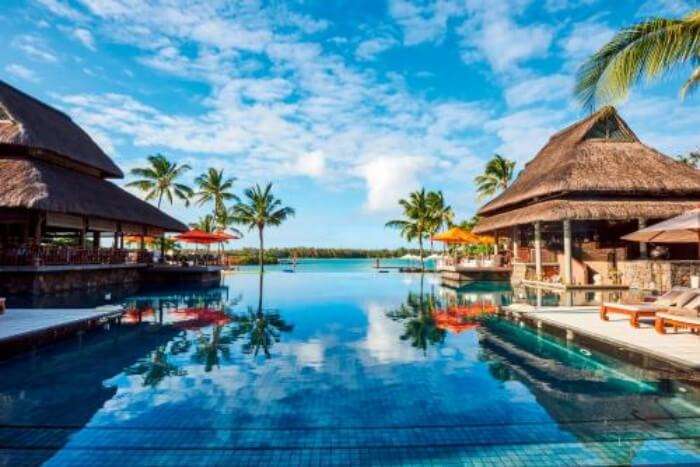 Overview
A perfect holiday or vacation destination for anyone would be a wonderful and calm getaway near the beaches by the sea coast feeling the cold breeze blow past the face, relaxing their body, mind, and soul. Hotels in south of Mauritius is sure to give one a beachy and cool vacationing experience with their friends, family, and loved ones. Spend a romantic honeymoon period by the sandy beaches and make the most of the holiday time by spending good quality time with their better half. South coast of Mauritius has some really spectacular hotels with premium and best of services. The hotels are well-equipped with comfortable rooms and good services and world-class facilities as well. The services offered by the hotels on south of Mauritius is sure to provide a wonderful stay during their trip to Mauritius when they choose to stay at these hotels. The interiors of the hotel are beautiful, and also these hotels are located amidst the superb and serene natural setting giving one an absolutely mesmerizing view. The hotels have varied facilities such as spa, water sports, gym and fitness center, restaurants, bars, casinos and many others which are truly amazing. Hotels in south coast of Mauritius are totally worth the money as they will give guests unforgettable memories further enhancing their Mauritius travel trip.
Special Experiences
Hotels in south coast Mauritius have some really special and unique facilities and services to offer to its customers and guests which might be missing in many other hotels. One can have the best beach experience here by staying at these hotels close to the beach. Experience the stunning sea and beach front view. Feel the cool breeze blowing which will relax and calm guests down. Many of the hotels in the south of Mauritius have special facilities such as spas, pool, massage, facial and sauna facility for its guests. Many hotels like the Heritage Le Telfair Golf & Wellness Resort also have a tour desk facility wherein one can share their queries and get answers for the same. The hotels have a private parking space for those guests who have their own personal vehicles. There are many activities and water sports provided by a few hotels such as the Astroea Beach(Adults only) or Holiday Inn Mauritius Mon Trésor as well in which one can indulge themselves for having a further wonderful vacationing experience.
Facilities
Many of the hotels in the south of Mauritius are well-equipped with wonderful facilities. They provide all the general amenities which are necessary for a traveler while on a travel trip. These hotels have super comfortable and luxurious rooms. They also have a high-speed internet access facility for their customers so that they are connected to the outside world always. Housekeeping service found in almost all the hotels big and small, right from The Golden Frog to SO Sofitel Mauritius ensure that all the rooms are absolutely neat and clean with well-washed bed sheets so as to provide the guest's complete hygiene and cleanliness. The rooms have great balcony views and many other facilities such as restaurant, bar, and casino for those who love to enjoy refreshing drinks and want to spend some leisure time at the casino to try out their lucks. Laundry, as well as rental cab facilities, are also available. Experience a lavish and luxurious stay at these hotels in south of Mauritius.
Dining
Most of the hotels in south of Mauritius have their own restaurant and bar. One can gorge on a hearty meal at the restaurant. The restaurants in luxury hotels like Le Peninsula Bay Beach Resort & Spa are well-known for serving authentic food ranging from varied cuisine options such as Indian, Chinese, Continental, European and many others as well. The waiters and staff at the restaurant are well mannered and highly disciplined. They willingly help people out with everything one requires or needs. Also, with the presence of a bar at the hotels like Heritage Awali Golf & Spa Resort – All Inclusive, one can enjoy wine and dine experience together. Guests can enjoy a scrumptious platter along with sipping on some really refreshing drinks served at the bar. The perfect location of these hotels gives people the most stunning view while they munch on some of the most delectable dishes served here at the restaurant. The chefs make sure of the cleanliness and guarantee hygienic food to its customers. Experience world-class authentic tastes here and have a great holidaying time in Mauritius.
After a tiring day at sightseeing and visiting the various places around Mauritius, chill and relax at these amazing hotels which provide guests with world-class exclusive services and facilities to drive away the stress and pain and relieve them with their excellent massage and therapy sessions. Experience a lavish and luxurious stay at the cozy and comfortable rooms at these hotels and get themselves pampered and spoiled during the vacation in the best way possible. The hotels have all the facilities and amenities which are needed by a traveler and pays heed to anything else which one needs for having a great stay. Choose from any of the hotels in south coast Mauritius to have a superb stay and to experience what luxury feels like. The rooms are well designed to suit every traveler's need and requirements. Explore Mauritius in the best way and have a comfortable stay at these hotels.
Frequently Asked Questions about Hotels in South of Mauritius
What are some of the free hotel services offered in the south coast hotels?
Some of the free hotel services offered in the south coast hotels Mauritius are comfortable rooms with television, high-speed internet access, room service and housekeeping, tour desk, and many others.
Which languages do the hotel staff are well versed with?
The hotel staff is well versed with English and French languages. One may also spot some Hindi speaking staff here at these hotels.
When are the hotels in Mauritius most crowded?
The best or most suitable time to visit Mauritius is during the months of May to December when the island nation is at its best and tourism is at its peak. It is always advisable to book the accommodation well in advance when traveling during this season.
What cuisines are served at the restaurant?
The restaurant here serves various cuisines such as Indian, European, Chinese, Continental and many others.
Do the hotels have a bar facility?
Yes. The hotels do have a bar facility. Guests can go to these bars and grab some refreshing drinks.