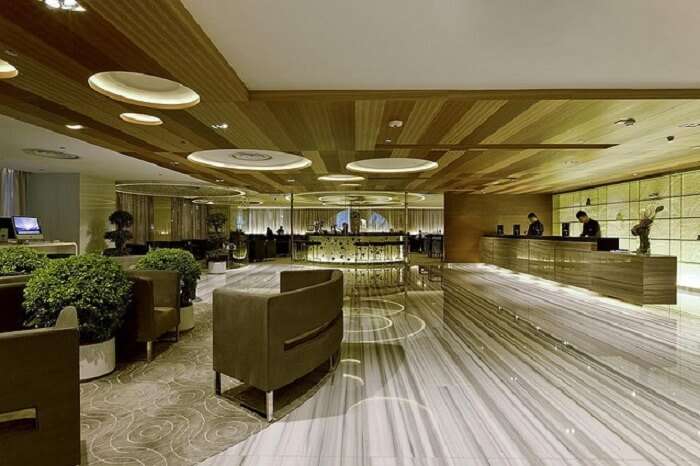 Overview
Encompassing the northern part of Hong Kong, Kowloon is a beautiful urban area to explore. Finding Kowloon 5 Star Hotels is not a challenging task as this place offers plenty of options to the travelers. These hotels render the ultimate level of comfort and lavishness. All of them are elegantly designed to attract visitors. These luxury accommodations provide a wide range of facilities with the matchless hospitality. Travelers can book any of these hotels now and enjoy their Kowloon vacation like never before.
Tourists across the world venture Kowloon and get stunned by its exotic beauty and unrivaled shopping outlets. Acclaimed as one of the top known tourist destinations, Kowloon is a shopping paradise and worth a visit. This place attracts tourists from far and wide and thus features numerous hotels to accommodate them. One can easily find and book 5 star hotels in Kowloon Hong Kong and make their stay wonderful and memorable. Kowloon is one of the beautiful urban areas to explore in Hong Kong. It is an exciting melting pot of old and new and thus never runs short of activities. The shimmering beauty of this place cannot be justified in words and thus tourists must visit here at least once in their lifetime.
Special Experiences
These luxury Kowloon 5 Star Hotels are mainly acclaimed for offering world-class facilities and unparalleled experiences. Their contemporary architecture, beautiful décor, modern comforts, and state-of-the-art facilities make these deluxe hotels worth visiting. The most striking feature of hotels in Kowloon Hong Kong is their stunning location. The rooms of these hotels offer majestic and panoramic city views to the visitors that they can enjoy right from their comfort zone. Some of the 5-star hotels in Kowloon Hong Kong such as The Peninsula Hong Kong offer chauffeur-driven Rolls Royce to add a royal feel to the trip. Harbour Grand Kowloon organizes culinary fest on the Christmas Eve where travelers can savor delectable delicacies. 5 star hotels are a bit expensive but their special experiences and matchless comforts make them worth every penny.
Facilities
The plush decors of the rooms, spellbinding culinary options, rich ambiance, and great aura etc are some of the highlights of Kowloon 5 Star Hotels. These lavish hotels flaunt unmatched recreational facilities to offer blissful experience to the visitors. Some of the notable facilities offered by these hotels are Polished and refined rooms with TV, iPod decks, minifridges and internet connection, marble bathrooms, unrivaled room service, on-site bar, air conditioning, airport shuttle, currency exchange, kitchenette, parking and a lot more. Guests can unwind themselves in the heated outdoor pool at the Royal Plaza Hotel. Most of the 5 star hotels in Kowloon feature gym facility where travelers can continue their workout schedule. There are lots of spa treatments and sauna facilities available in these luxury hotels to restore divine balance. Guests can also enjoy butler service in some of the 5 star hotels such as Kowloon Shangri-La.
Dining
Kowloon Hong Kong is famed for its timeless beauty, unrivaled shopping destinations and the beautiful art of dining. If travelers have an ardent desire to enjoy exceptional dining experience then book Kowloon 5 Star Hotels now. These hotels feature an on-site restaurant that serves tempting local and international cuisines in the plush and beautiful settings. These food items are prepared by using local ingredients to offer an authentic touch. These restaurants reflect the classic timelessness and offer delectable delicacies to the visitors.
Guests here can enjoy a variety of drink options, be it cocktails, mocktails, tea, and coffee. These bars always remain well-stocked and thus serve as per traveler's needs. Head towards any of the 5-star hotels in Kowloon Hong Kong and enjoy a phenomenal dining experience.
FAQs
Q1. Is there a ballroom in Kowloon 5 Star Hotels?
A. Yes, The Ritz Carlton Hong Kong features a lavish ballroom to facilitate its guests.
Q2. Do 5 star hotels in Kowloon offer Jacuzzi facilities?
A. Yes, Kowloon 5 Star Hotels offer Jacuzzi facility. The Langham Hong Kong, Royal Plaza Hotel, Cordis Hong Kong, Kowloon Shangri-La, The Peninsula Hong Kong, and a lot more offer lavish jacuzzi facilities.
Q3. Can travelers enjoy complimentary wi-fi at these hotels?
A. Yes, travelers can enjoy uninterrupted and strong internet connection in these lavish hotels. This facility is available at free of cost.
Q4. Is wheelchair accessible entrance available in Kowloon 5 Star Hotels?
A. Yes, wheelchair accessible entrance available in almost all 5 star hotels in Kowloon.
Q5. Can travelers find currency exchange facility in 5 star accommodations in Kowloon Hong Kong?
A. Yes, in order to facilitate travelers, many of the 5 star hotels in Kowloon offer currency exchange facility.
If a traveler is a shopping buff then Kowloon Hong Kong is perhaps the best place to visit. With its unmatched shopping centers, amazing entertainment venues and jaw-dropping city skyline views, Kowloon attract tourists beyond the boundaries. To facilitate the visitors, this city boasts lots of Kowloon 5 Star Hotels. Some of them are Kerry Hotel Hong Kong, The Mira Hotel Hong Kong, New World Millenium Hong Kong Hotel, Harbour Grand Kowloon, The Ritz-Carlton Hong Kong, The Langham Hong Kong, Hyatt Regency Hong Kong, Royal Plaza Hotel, Cordis Hong Kong and a lot more. These deluxe hotels will never run short of luxury and comfort. Travelers are advised to book their desired option in advance so as to avoid the last minute trouble. These hotels are sure to give the best ever vacation experience that travelers can cherish for the lifetime.