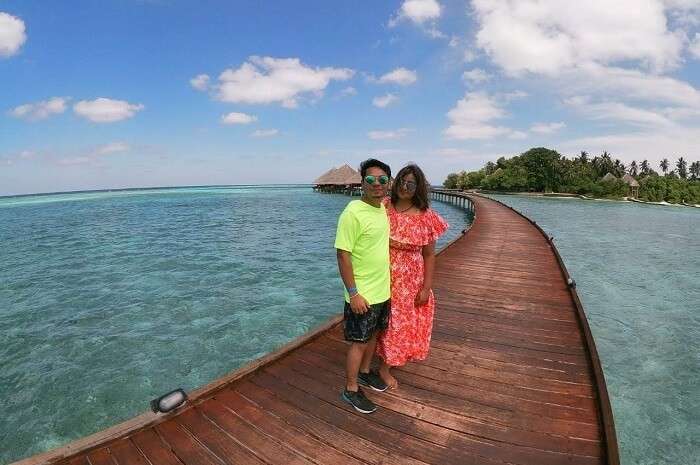 Our time in the Maldives was as good as Sri Lanka but the travel experience was totally different. The Asian country is known for the high-standard lifestyle that was developed over a period of time. The conduct of Maldivians was more formal but definitely warm and welcoming! The nation of Maldives is essentially known for the lavish lifestyle as well as epic marine life. This is exactly what we observed and experienced in our honeymoon trip in Maldives.
The calming seas and awe-striking views kept us mesmerised and engaged. At our resort, we found a peaceful refuge, away from the bustling life of the city.
The 4-day itinerary that was arranged for us included almost all the major aspects of this Asian country. The day-wise itinerary is as follows!
Day 4: Arrive at Malé International Airport where the representative of the agent will receive you and drop you to Adaaran Club Rannalhi via speedboat. Freshen up at the resort
Day 5: Island exploration, have breakfast, and engage in watersports activities. Have dinner at the restaurant of the resort
Day 6: Starting the day with breakfast buffet, go for spa session, have lunch, and dinner later
Day 7: Last day of honeymoon trip in Maldives, Check-out, Drop at the Malé International Airport
Must Read: Celebrating Valentine's Day In Style: Our Romantic Trip To Maldives
1. Beauty Of The Private Island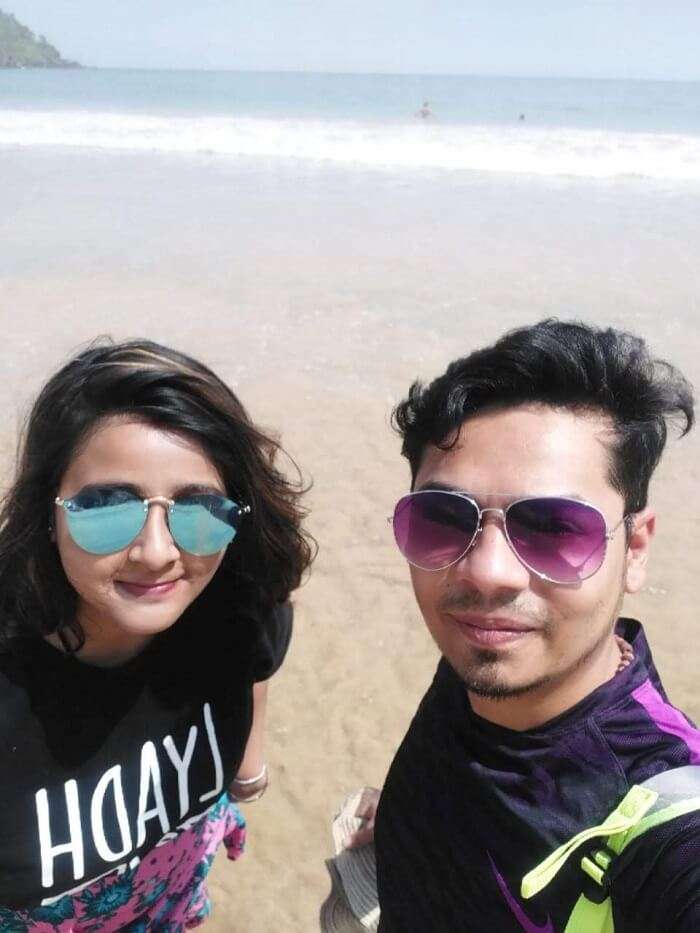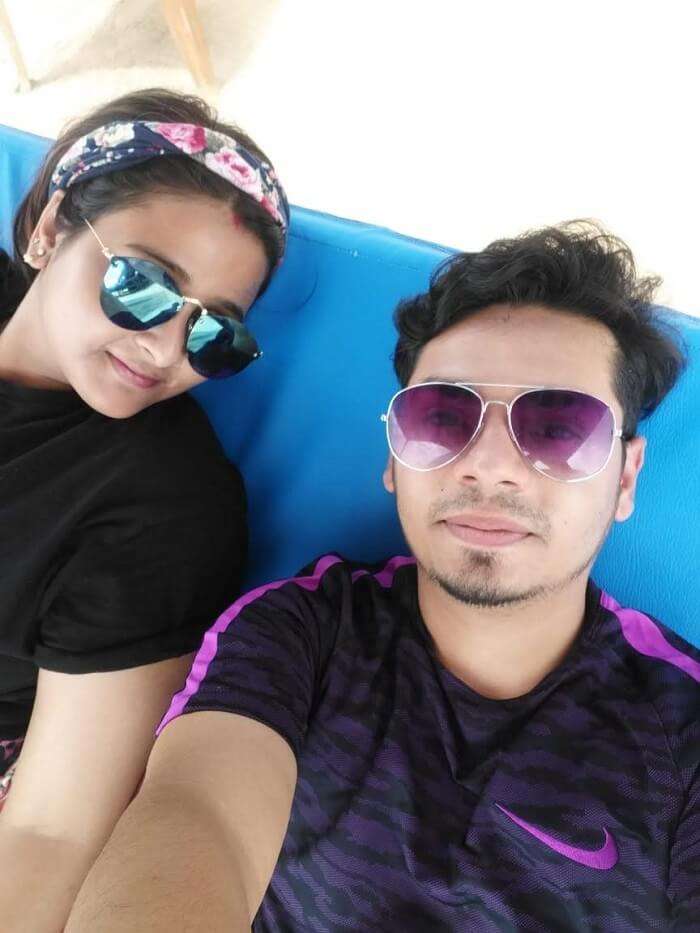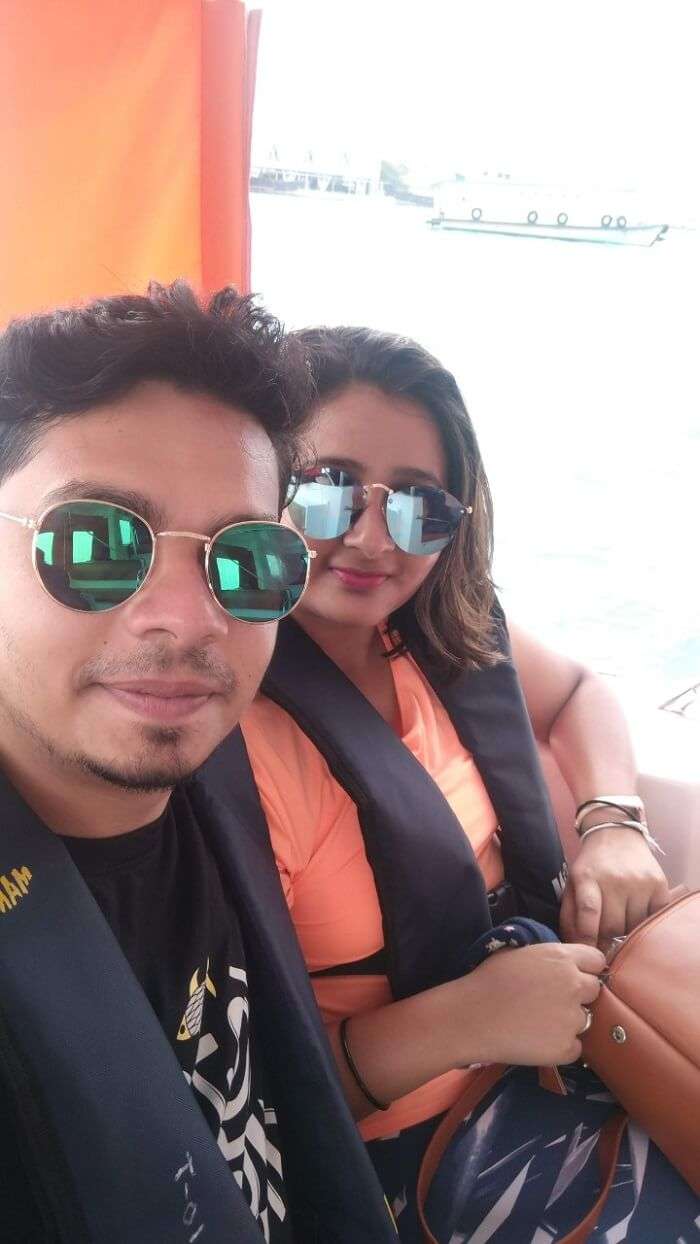 On our arrival to the Maldives, we were attended by the representative of TravelTriangle's agent who escorted us to our resort via speedboat from Malé International Airport. This was such a mesmerising experience, as on our way we beheld the picturesqueness of the islands of Maldives and were left simply awe-strickent. I knew this Asian nation is all about islands and beautiful azure waters.
We planned our stay at a private island resort, Adaaran Club Rannalhi where we felt at home during our stay. Exploring the private island of Adaaran Rannalhi was such a blissful experience that we still have the detailed experience embossed in our minds. We relaxed amidst the eye-pleasing nature and spent quality time together – the kind of honeymoon we both had been looking forward to.
Suggested Read: Your Pocket Guide To Sultan Park In Maldives
2. Scuba Diving & Snorkeling – A Peek Into The Marine Life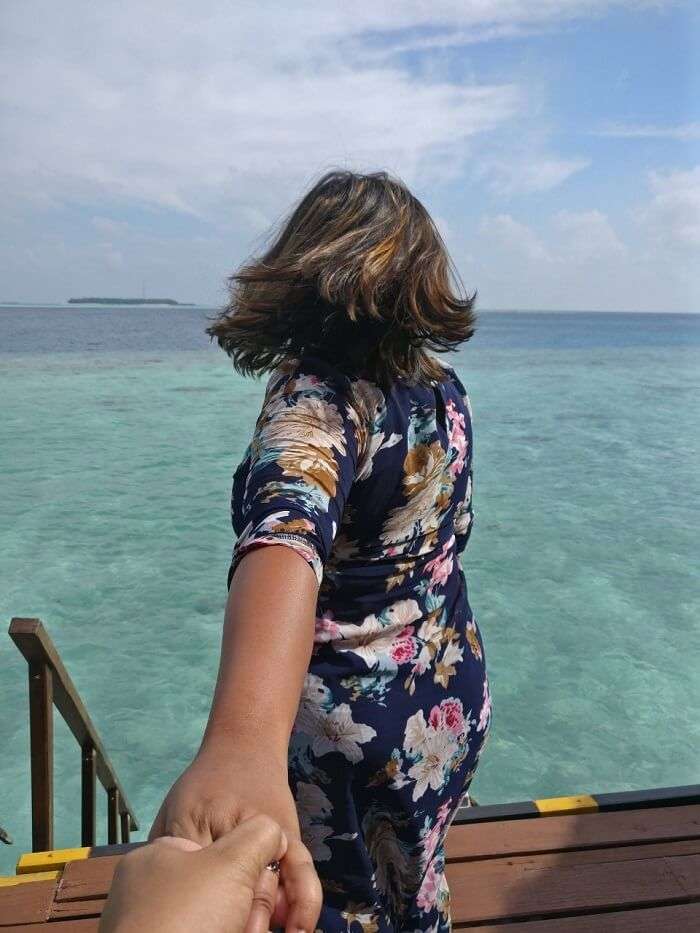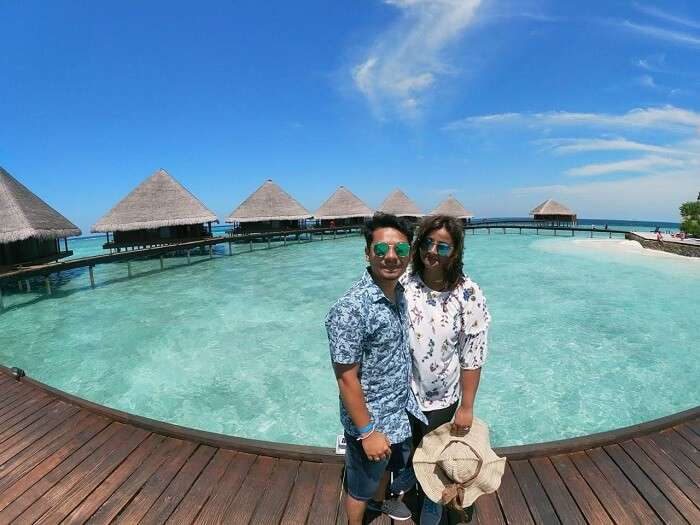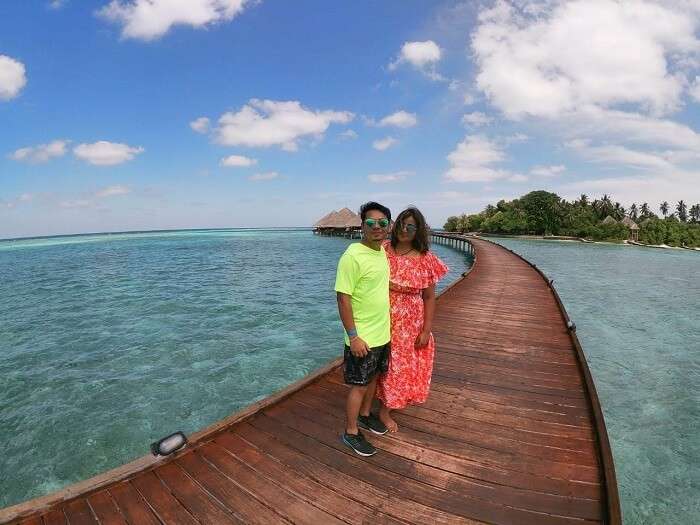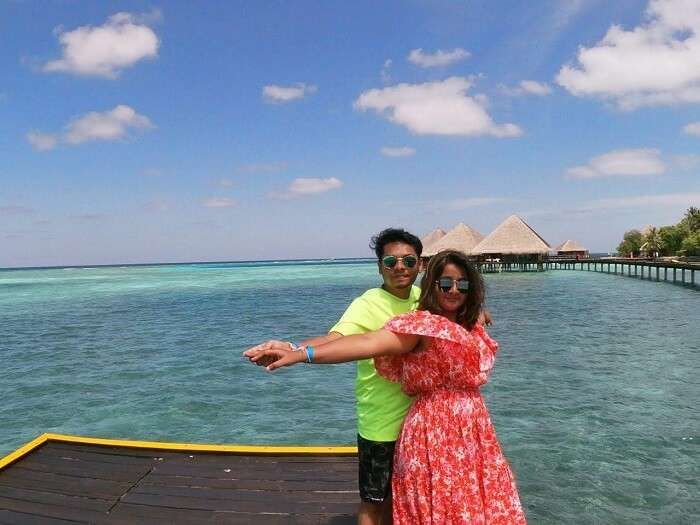 I decided that one of the ways through which I can make the most of this trip is participating in the thrilling<ahref="https://traveltriangle.com/blog/water-sports-in-maldives/" target="_blank" class="intext-link">watersports activities of Maldives. This is why we tried out scuba diving as well as snorkeling that brought us closer to the marine life of the Maldives and pumped our adrenaline to a great level! This was when our honeymoon trip in Maldives got even better!
3. Maldivian Food – Couldn't Ask for Better Quality or Taste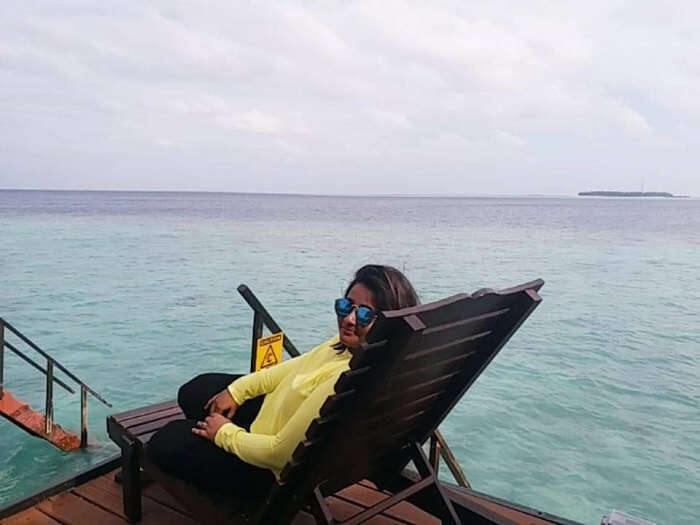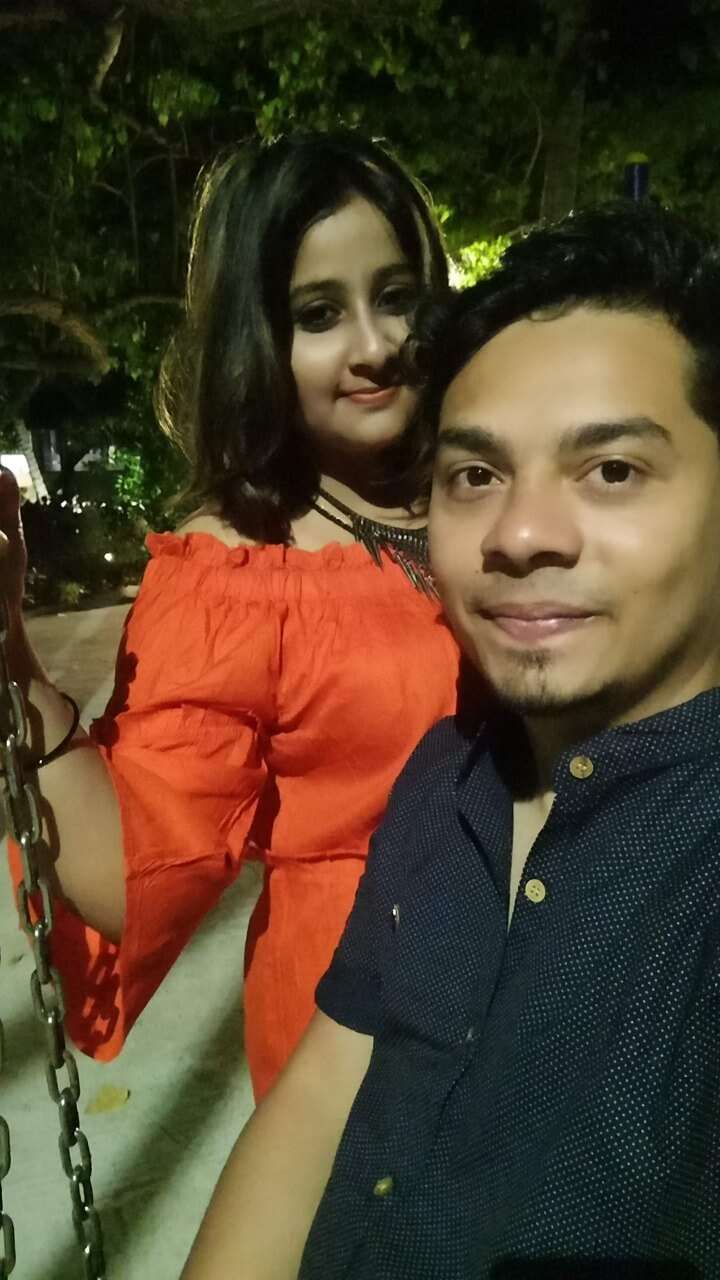 At the Maldives, Tuna is the specialty and what impressed us the most was the freshness of the dishes served to us. The cuisines served to us at the restaurant gave us a better idea of the Maldivian culture. The quality food of Maldives is definitely worth a try!
4. Souvenirs And Beyond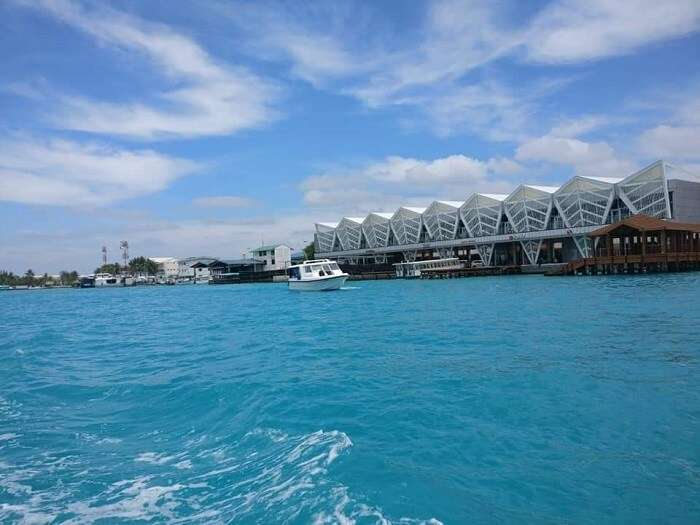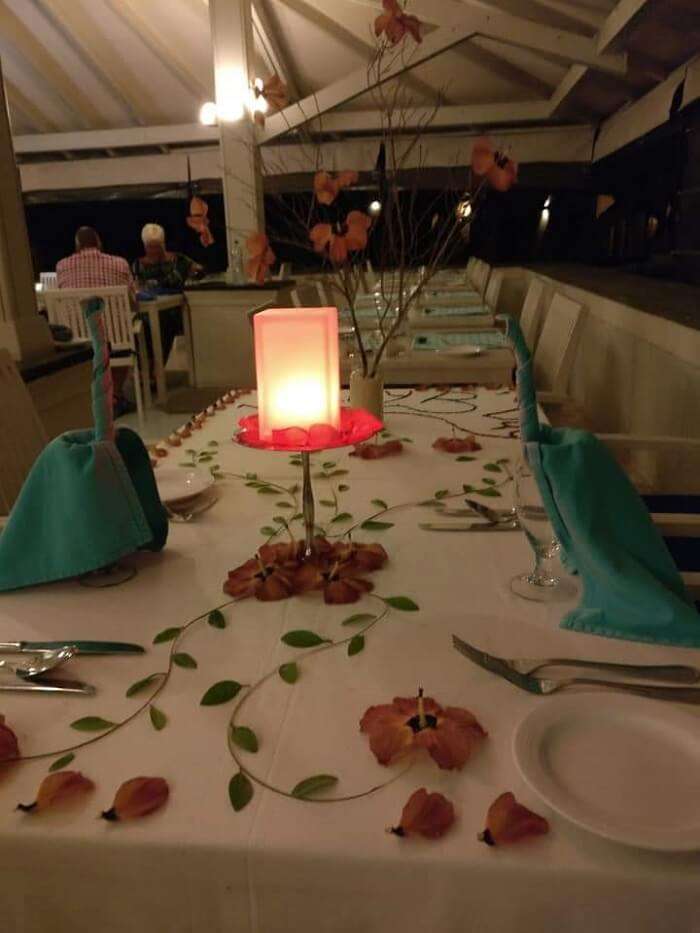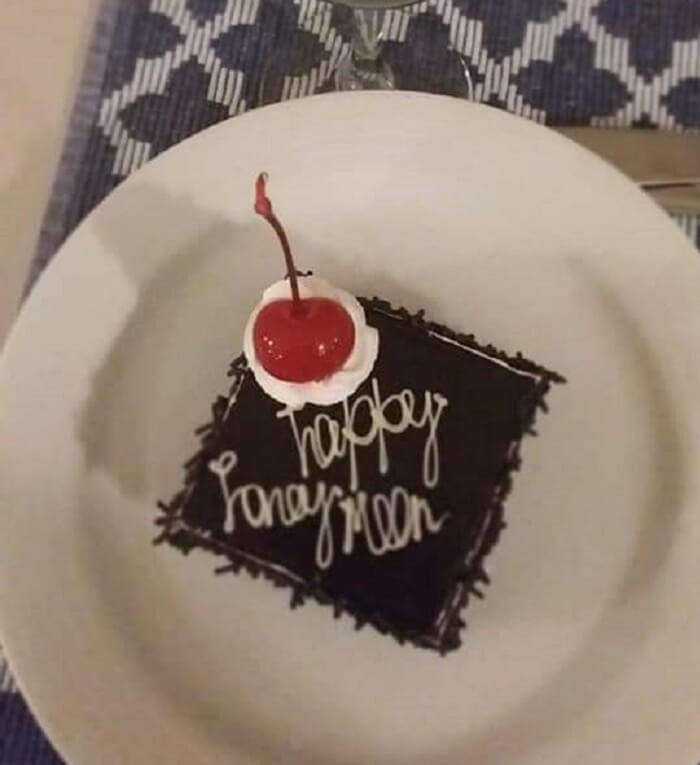 Maldives is all about the different types of souvenirs. You'll also find numerous paintings made by the local artists here. The fine strokes and detailed beauty of the work of art can tempt anyone for buying one of these for their home. To shop for something valuable and understand the true Maldivian culture, we visited the famed Malé local markets.
Suggested Read: Huvahendhoo Island: An Encounter With The Exuberant Maldives Island Resort!
Dos and Don'ts For Travelers Spending Honeymoon Trip In Maldives
The country of Maldives is expensive. Since it is the watersports that will make your trip to this place more meaningful, you should carry your own gear because the rent for the same is quite high. Even though it is completely hot out there, it is suggested that you should be a bit cautious while drinking water. The bottles of water here are quite expensive, costing around 10 to 20 dollars.
Experience With TravelTriangle
I couldn't thank TravelTriangle enough for doing such an amazing job in planning for a wholesome honeymoon in Sri Lanka and Maldives for us. The agents, Neeraj and Ankit went out of their way to help me with each step and even took care of the budget. It was ankit's idea of combining the two destinations for the honeymoon that caught my attention. Neeraj was someone on whom I relied upon the most. While facing any kind of trouble, he was always a call away. A huge shoutout to their efforts!
Discussing and finalising the budget with the agents was not an issue for me. I even got tips on how I should spend my money and how much extra amount I must carry along. I'm definitely going to consult TravelTriangle for my upcoming trips.
Frequently Asked Questions About Honeymoon Trip In Maldives
Q.1 What is the best time to visit the Maldives
A. The months of January and February are considered to be the best. After the month of February, there are high tides and ferocious storms.
Q.2 Which are the best Maldives islands for honeymoon?
A. We were staying in Adaaran Rannalhi and we believe it is one of the best islands in the country. Adaaran Hudhuranfushi too was an amazing island. You'll find sharks in these islands that will make your experience totally worthwhile.
Q.3 What is famous for shopping in Maldives?
A. Souvenirs as well as the handmade paintings by the skilful local artists are some of the things that you should look for while shopping here.
Q.4 Can you carry alcohol to Maldives?
A.. No, you can't carry anything to this country, not even water or alcohol. You can't even carry the religious texts or some packaged stuff. You'll be given clear instructions about the same when booking tickets. Only some money in dollars are allowed to be carried.
Further Read: Island Hopping In Maldives: A Tryst With The Turquoise Waters
Maldives is a surprising blend of luxurious living and soothing nature. You will simply lose yourself in the beautiful landscapes – just like we did. From absorbing the breathtaking views to getting closer to the marine life, our honeymoon trip in Maldives was full of unparalleled experiences.