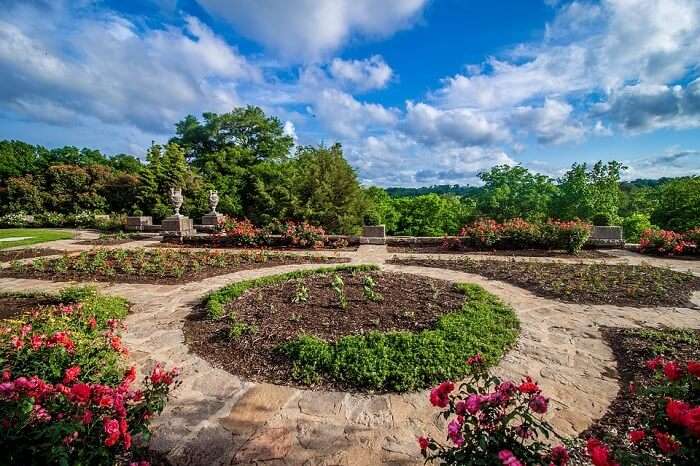 Sultan Park is one of the biggest attractions in the Maldives. Situated in the capital of the Maldives Male', this park is built upon the demolished grounds of the Royal Palace in the 16th century. Situated on the southern side of the Royal Palace grounds, Sultan Park in Maldives has attracted many tourists throughout the year visiting the Maldives because of the amount of history it holds and represents. Know more about this magnificent place while in Maldives with this handy guide. 
About Sultan Park In Maldives
Sultan Park was built along in many ways since the Royal Palace was demolished in the late 16th century. One of the wings of the Royal Palace that weren't destroyed in the demolition was rebuilt and is now the National Museum was inaugurated in the year 1952 by then Prime Minister Mohamed Amin Didi. The museum houses an elaborate collection of the heritage and history of the Maldives. The rest of the remains were converted into beautiful parks, where one can go on a stroll. It's rich history makes it one of the best places to visit in Maldives which one cannot miss.
Must Read: Island Hopping In Maldives: A Tryst With The Turquoise Waters
Best Time To Visit Sultan Park In Maldives
Sultan Park in Maldives is quite a large public park known for its lush greenery, top notch maintenance, and peaceful atmosphere. Male' is hot and sunny all year round. But the ideal time to visit it is from November to April as they are the dry seasons. From May to October, the Maldives are drenched in rain and leaves you with fewer things to do. The park also exhibits a strict no loitering policy and fines people who are caught doing so.
How To Reach Sultan Park In Maldives
Sultan Park is situated in the capital of the Maldives, Male. Situated just opposite to the Islamic Centre, Medhu Ziyaaraiy Magu Street, it is quite an easy commute. Tourists can reach here if they are in Male' very easily. For instance, it's just 20 mins away from the Velana International Airport, Male', and about 2 km away from the capital's main bus station. There are regular flights running from Sri Lanka and India for the Velana International Airport in Male'.
Suggested Read: 5 Best Guesthouses & Hostels In Maldives For Your Vacation
Where To Stay Near Sultan Park In Maldives
There are many options of staying in Male', ranging from lodging to luxurious resorts. If you want to stay nearer to the Sultan Park, some good options would be The Park House (a budget 3 star hotel), Sala Boutique Hotel (a 4 star hotel with many amenities), House Clover (a family run hotel for budget travellers), Novina Hotel (a café cum hotel with modest rooms).
Suggested Read: 12 Exotic Wildlife In Maldives That Is Sure To Thrill Nature Lovers
---
Planning your holiday in Maldives but confused about what to do? These Maldives travel stories help you find your best trip ever!
---
Things To Do In Sultan Park In Maldives
Filled with many exciting and enticing pieces of history, Sultan Parkis a good place to go if you want to acquaint yourselves with the culture and history of Maldives. Know the best things to do in Sultan Park in Maldives here.
1. Sultan Park: Take a stroll
With high maintenance, lush greenery and rich plantation, you can enjoy your whole day just strolling around the park and relaxing in the alluring and tranquil environment. The park is open from 8am to 6pm on Saturday through Thursday and 4pm to 6pm on Fridays. This gives everyone enough time to just go out in the park with friends, family or alone. You can find people having picnics, fun games and just sitting in the corner taking the beauty of their surroundings in.
Suggested Read: 25 Maldives Travel Tips You Must Keep In Mind Before You Plan A Trip
2. National Museum: Take a tour
The museum after its inauguration in 1952 has housed many historical artefacts ranging from current day to the countrys Pre-Islamic times. Inside, you will find many intriguing artefacts such as the face of Lord Buddha sculpted on a coral stone, ages old drums that were used to play the traditional Boduberu music, a wooden plank with engravings from the 13th century from Hukuru Miskiiy. The place also houses the properties of the previous Sultans that have been preserved like armour and thrones.
Suggested Read: Bandos Maldives Island: An Ultimate Guide For A Blissful Staycation
3. Belle Amie Bistro: Fill up your belly
Situated just outside the Sultan Park, this restaurant is the perfect place to fill your bellies up with delicious food. Constantly voted the best restaurant in Male you can go here after relaxing your whole day at the park and enjoy giving yourself the delights of a very extensive menu with all of the dishes on it delicious. Start off with its famous tea to set the mood and then order any kind of food you feel like eating. The staff is very friendly and the services very good and it is a very good place to end your day at.
Further Read: 10 Indisputable Reasons To Visit Maldives, The King Of Tropics
There's a lot to do in Sultan Park in Male apart from strolling around and visiting the museum. These two things are more than enough to give you a very educational and relaxed day. The reason this public park attracts so many people is that it offers you a temporary getaway from your vacation itself into something entirely different. So, get a taste of the Sultan Park in Maldives by booking a getaway to Maldives.
---