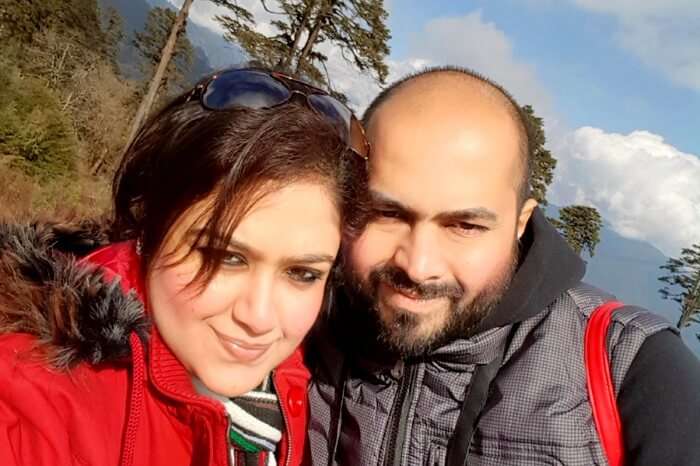 It was our 1st wedding anniversary on 25th of November and we wanted to celebrate it far away from the madding crowd and city lights. And since Bhutan was a place which was especially beautiful during the months of October and January, we decided to go for it.
Having traveled earlier with TravelTriangle, we chose them again for our romantic trip to Bhutan and just like our previous experience with them, this time too, it was really smooth, well organized, personalized and pocket-friendly. Their option to opt for customisable packages are really great and one doesn't need to depend on the whole group departure travel like others.
You can modify the itinerary and discuss with multiple tour operators and choose accordingly. Our travel request was promptly answered and in a couple of days, we booked our trip to Bhutan with AD travel and tour operators. We had detailed conversations through mail regarding our needs in hotels, cabs, and sightseeing over mail and they quickly designed an itinerary to match our requirements.
Here are a few details of our romantic trip to Bhutan
Trip Cost: INR 39000 for two
Duration: 6 days 7 nights
Inclusions: Hotel, accommodation with breakfast, and sightseeing in a WagonR
Tour Operator name: AD tour and travels
Day 1: Welcome to Bhutan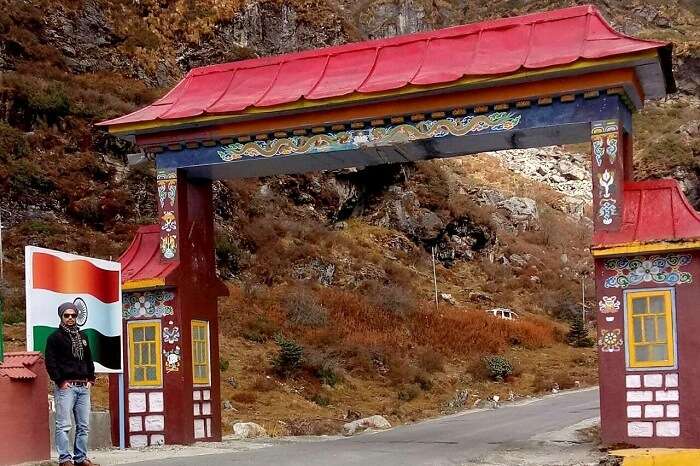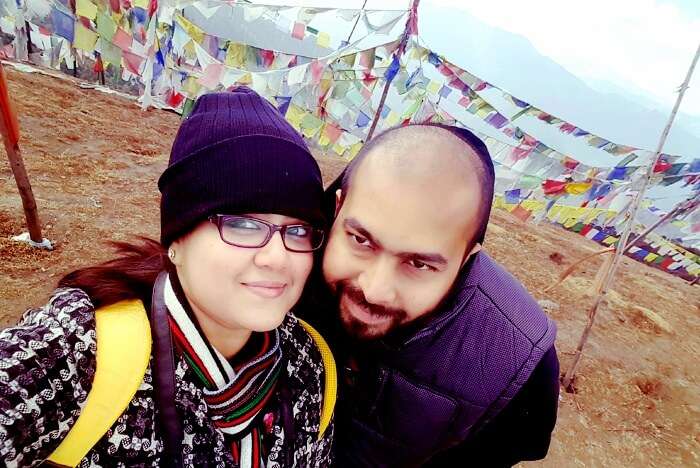 We took a train to Hasimara and were greeted by Mr Gurung (AD travel and tour operator owner) and Mr Tashi, our cab driver and guide. After a very quick immigration process (thanks to our tour operator), we drove to Thimpu. It was a 6 hours drive and we reached the hotel on time. Bhutan through the windows of our car looked beautiful and we were now more than looking forward to what lay ahead.
Day 2: Sightseeing in Bhutan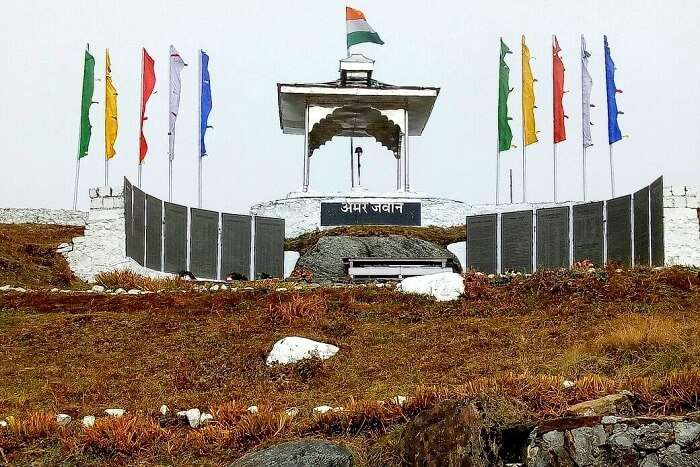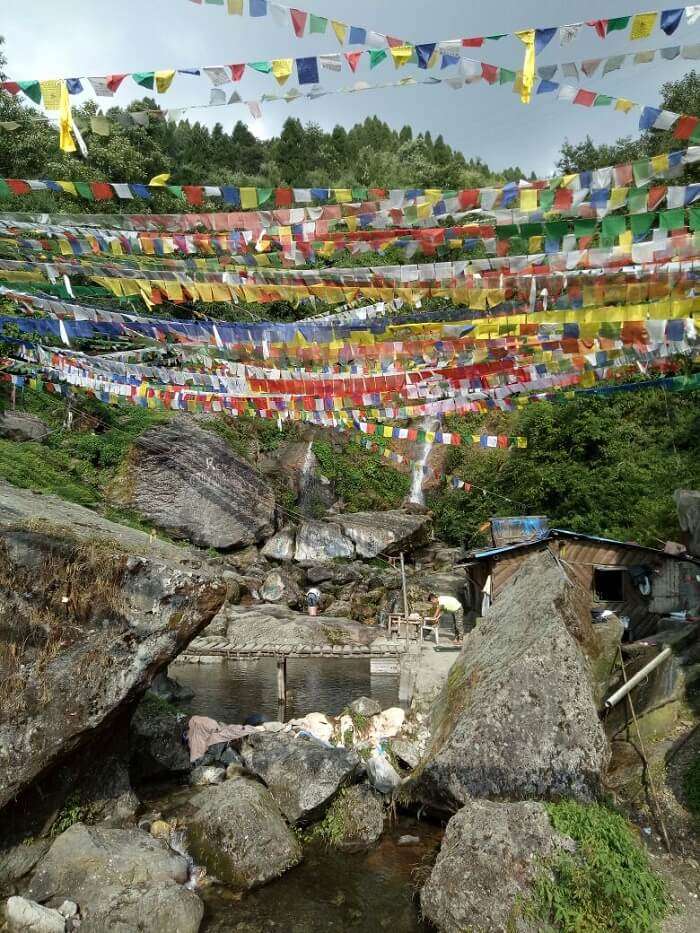 We were very excited to explore the capital city, Thimphu today and visited quite a few attractions. Buddha point was one such place that was perfect for us since it had that tranquil vibe which we were looking for. After this, we also visited a park to see the national animal of Bhutan, Takin, and it was followed by a hand paper making factory, National Library, Textile Museum, Memorial Chorten, Folk Heritage Museum, and the local handicraft market – from where we picked up beautiful handmade bags, shawls, and other souvenirs.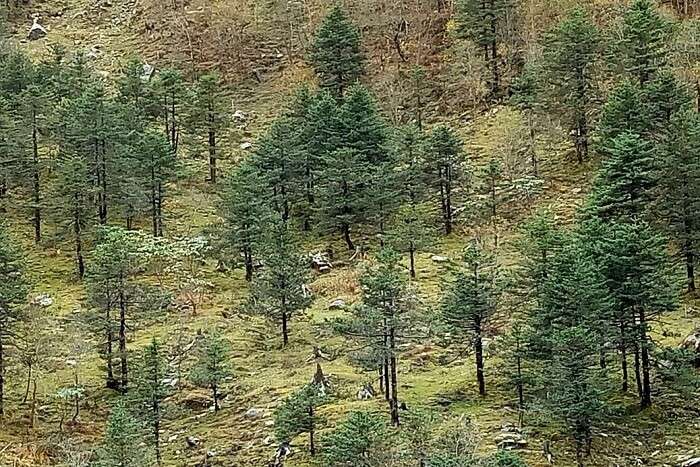 Tips: Smoking is strictly prohibited in Bhutan. Drinking, however, is allowed except on Tuesdays (dry day) when the bars and shops are closed.
Day 3: The magical charm of Punakha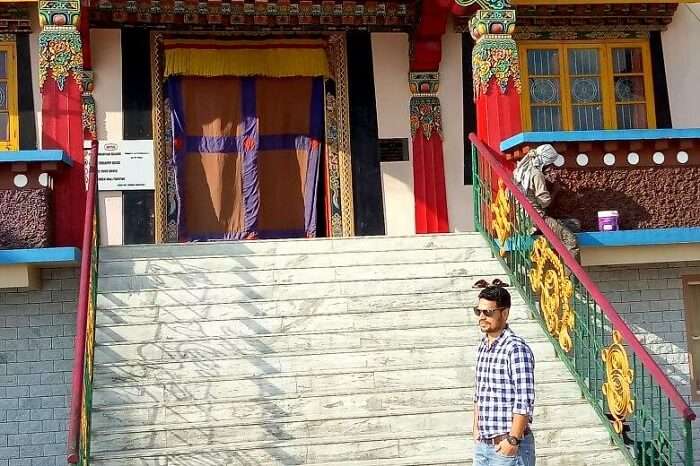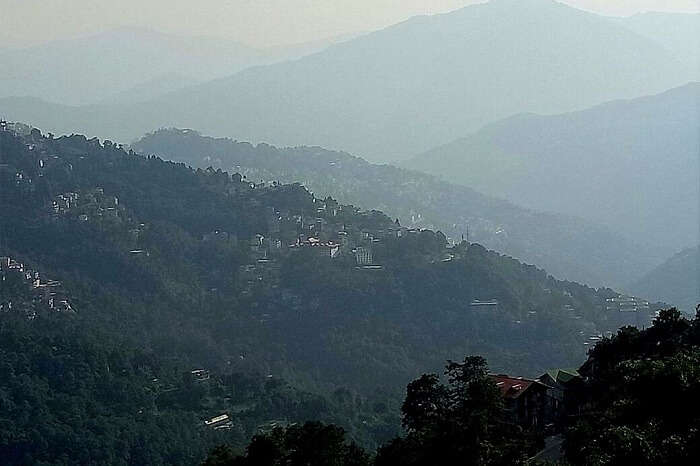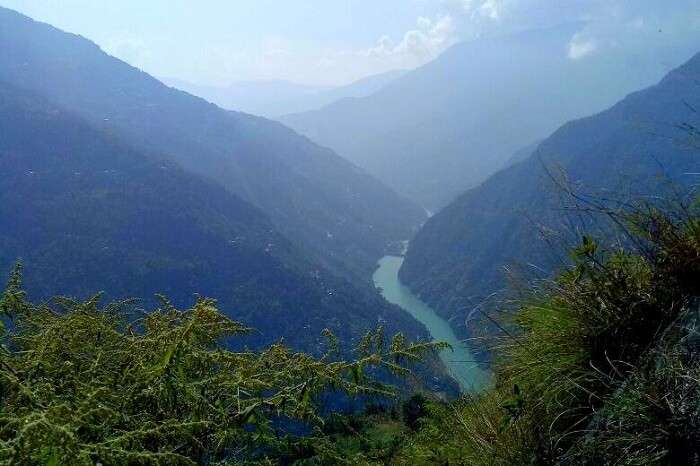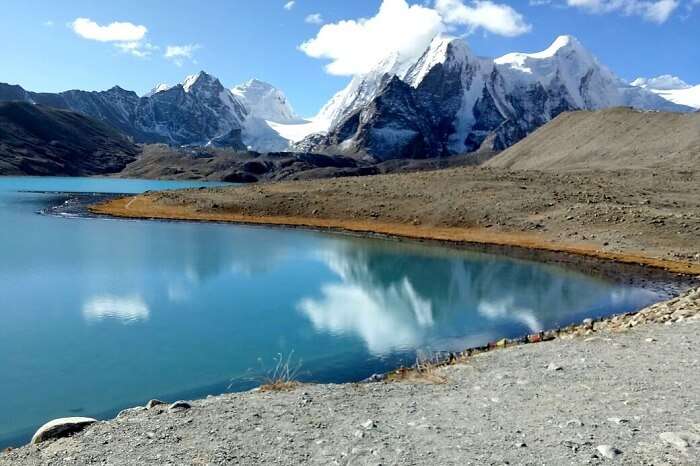 We were to travel to Punakha today and on our way, had to cross the Dochula Pass which is situated at an altitude of 10130 ft and provides an absolutely stunning panoramic view of the Himalayas. We however were not lucky enough to get a clear view since it was a foggy day but could still manage to see a few Himalayan peaks. It also had 108 shortens. After this, we visited the Chimilakhang, the temple of fertility. It is believed that couples who don't have children offer their prayers here and are blessed with children. Next up was Punakha Dzong, which was an absolutely majestic experience.
Day 4: A spiritual experience!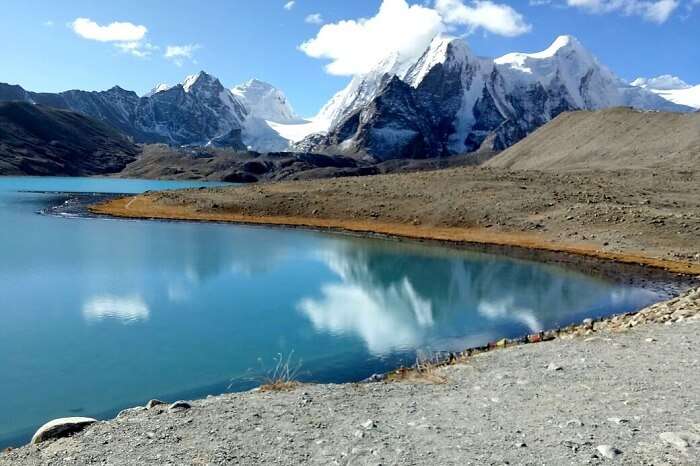 We visited the confluence of the two most famous rivers of Bhutan, Want Chu and Paro Chu. Next up was the Rinpung Dzong and while some people might only look at this place as a point filled with monasteries and palaces but for me it was a place to find the absolute meaning of our existence. If interested you can spend hours listening to the different folklore of the place and their religious beliefs and faith. The pillars on which this country and its people stand.
Day 5: The Chelela Pass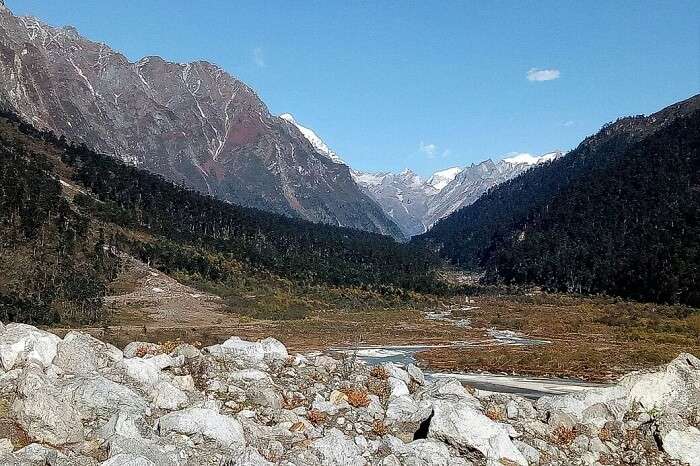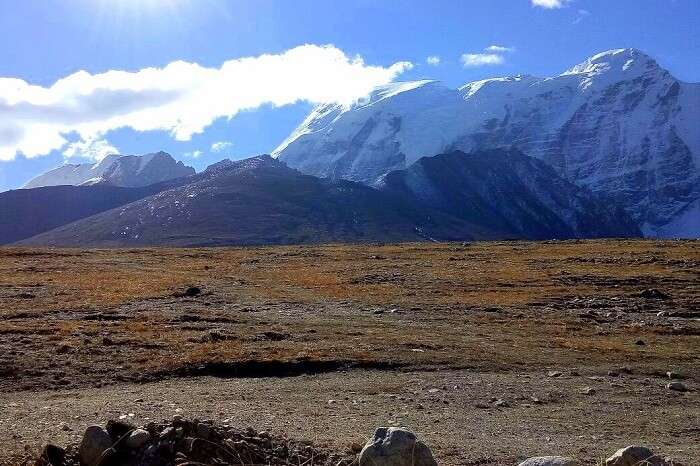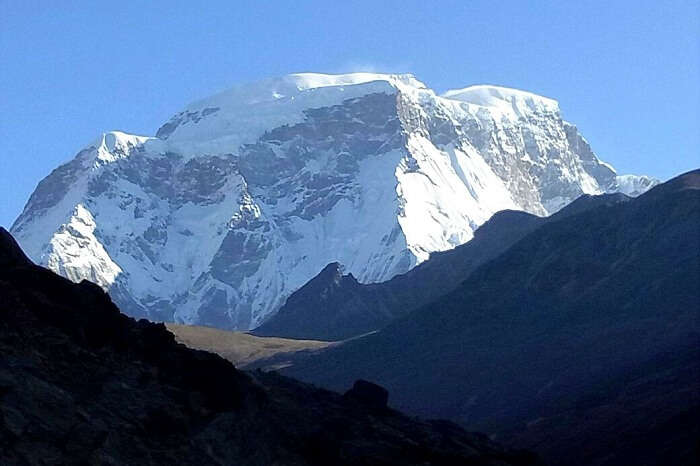 We visited the Chelela pass after a multiple hour drive through thick dense forest covered with pine trees and surrounded by yaks. The place is simply heavenly. From the top one can see Himalayan peaks and the view is absolutely breathtaking. One advice to the tourists traveling to Bhutan is that one should be absolutely fit and should be able to climb uphill since there will be multiple times when you will have climb uphill to get the final view.
Day 6: Finally, the Tiger's Nest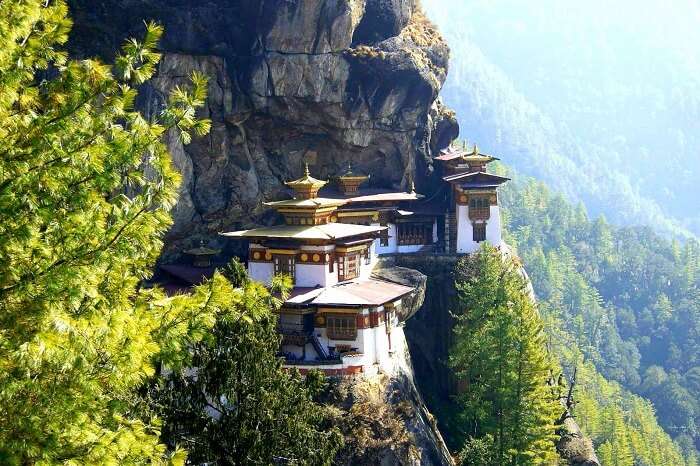 This was our most awaited day. We were too excited for our 5 hour excursion to the Taktsang Monastery or what is better known as the Tiger's Nest. We started our excursion at 8:30 in the morning and reached halfway by 11:30 am. Honestly we were not so fit but we didn't want to miss the most famous monastery and were determined to climb up even if it took the whole day. Although horses were available which would could take us up till the cafeteria, we thought of trying our stamina and will. And after reaching the highest point, there were stairs to climb, 370 to be precise and it is only then, after all the hard work that you get to witness the Taktsang Monastery. It is believed that Guru Rinpoche arrived at the place on the back of a tigress and thus the name. The hike was tiring but the view from the top is totally worth it. We reached the monastery around 12:30 pm, half an hour before the place closes for the day. (make sure you start early). The return journey was even more cumbersome. It takes a toll on your knees so travel only if you think you can. And yes, at the foot of the mountain, you can buy souvenirs at a very low cost.
Day 7: Goodbye Bhutan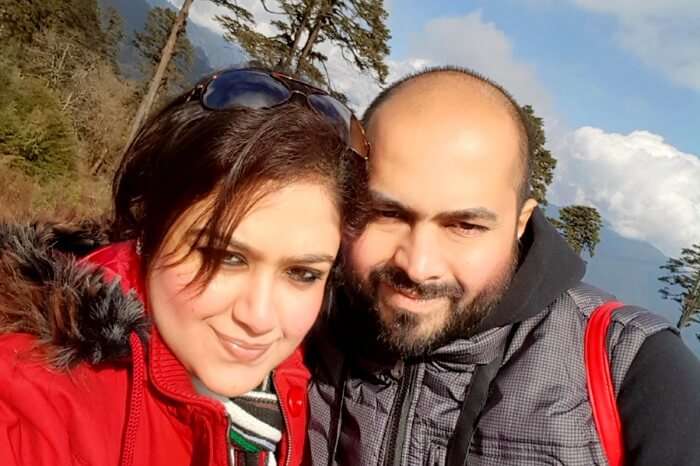 With lots of memories we finally headed back towards Phuentsholing and after immigration took our train back to Kolkata. Bhutan, to be honest, was the perfect wedding gift we were looking for.
Tips for travelers
Be a little fit before you visit Bhutan
October to January is the best time to visit Bhutan
Carry enough wollens
The hotels are mostly home stays and it is difficult to find all the luxuries but if you love to live in a place to get the essence of the local area and cuisine you must visit this place.