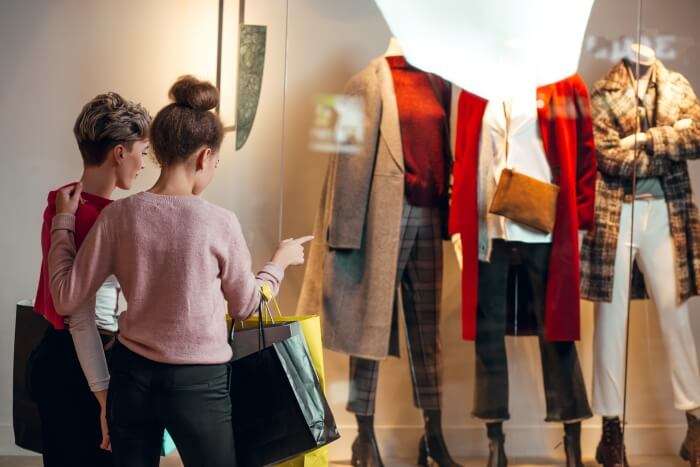 Regarded as 'the ideal place for living' this relatively small country, Slovenia, makes the warmest and most friendly impression on its visitors. Adding to the natural beauty of Slovenia, the marketplaces also captures the travelers' attraction leaving them confused as what to purchase. Shopping in Slovenia is fun as you can shop the old- fashioned way, strolling and ducking out of any high street shops, local brands, and unique tiny boutiques. From local goods to antiques, delicacies, souvenirs', chocolate and honey related items, handcrafted items, you are sure to find the perfect things for your comfort and also bring home some souvenirs.
9 Best Places to Go Shopping In Slovenia
A trip to a new place always demands shopping be it for yourself or relatives. And if your trip is to a place like Slovenia, your shopping list is likely to be never-ending. In order to make things easier, here is a list of the best shopping outlets in Slovenia you must visit.
1. Central Market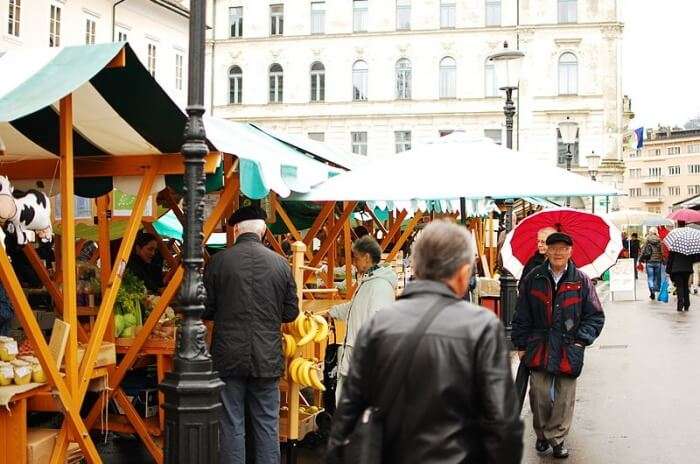 The Central Market in Ljubljana is a paradise for the shopaholics. Moreover, it is also a place where the local people flock to enjoy themselves to the fullest. Including the open-air market in the Vodnikov trg and Pogacarnev trg squares, a covered market in between the two squares, and small food stalls along the river Ljubljana also known as 'Plecnik's Covered Market', the market is also the stronghold of Slovenian products and catering establishments.
The alleged 'Plečnik's Covered Market', designed by Jože Plečnik somewhere in between 1940 and 1944, is imagined as a two-story scope of riverside showcase corridors following the bend of the waterway. Shops offering Slovenian items are situated in the upper story. In the lower story, there is a fish bazaar with a little fish eatery and 'DobraVaga' Art Gallery.
During summer, particularly on Friday evenings, the Central Market is transformed into a local festival of food and drinks.
Timings: Weekdays – 7:00 am to 4:00 pm, Saturday 7:0 am to 2:00 pm.
Location: Adamič-Lundrovo nabrežje 6, 1000 Ljubljana, Slovenia
Must Read: 10 Essential Slovenia Travel Tips For A Unique, Charming And Hassle-Free Holiday!
2. Europark Maribor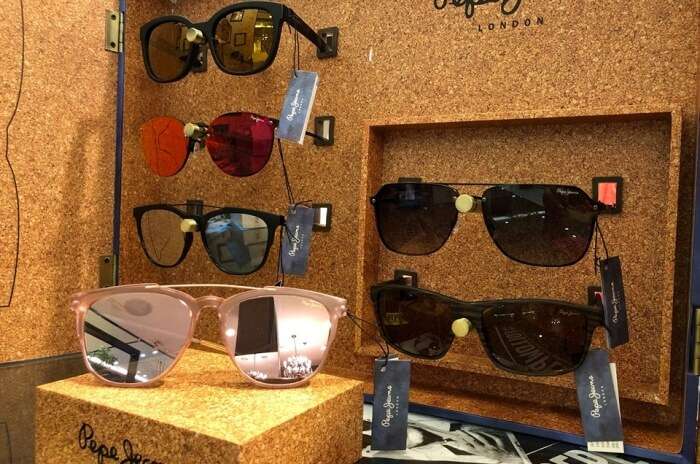 Located on the right bank of the river Drava, Europark Maribor is the biggest and the most modern shopping center in Slovenia. It is also the meeting point and a popular platform for many young entrepreneurs. This shopping center was expanded by 15,800 m2 in 2007 and on more than 40.000 m2 there are around 119 specialized stores, restaurants, boutiques including catering services. The center offers famous brands and varieties of products. Children's too can indulge themselves in various amusements available at Europark Maribor.
Timings: Monday – Friday – 9:00 am to 9:00 pm.
Saturday – 8:00 am to 9:00 pm
Sunday – 9:00 am to 3:00 pm.
Location: Pobreška cesta 18, 2000 Maribor, Slovenia
3. Galerija Mikame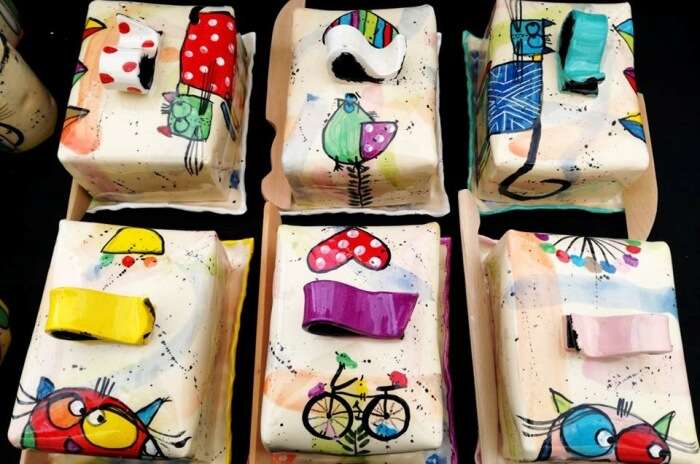 Shopping in Lake Bled, Slovenia is a charm in itself. You will find clusters filled with local Slovenian products. One such shop in Bled is the Galerija Mikame. Although the name may sound Japanese, the shop has a collection of authentic and high-quality Slovenian products. The shop showcases items ranging from handmade leather products, lace accessories, tea towels and blankets, glass bottles and uncommon t-shirts. The items resemble the modern and funky style attracting the young generations a lot. If you want to collect souvenirs, make sure to stop by this place and enjoy the experience offered by the shop.
Timings: 10:00 am to 10:00 pm.
March to June 10:00 – 19:00, July to August – 9:30 – 21:00
Winter season – 10:00 – 18:00
Location: Cesta svobode 15, 4260 Bled, Slovenia
Suggested Read: 10 Glamorous Festivals In Slovenia For Mirth And Merriment!
4. Zoofa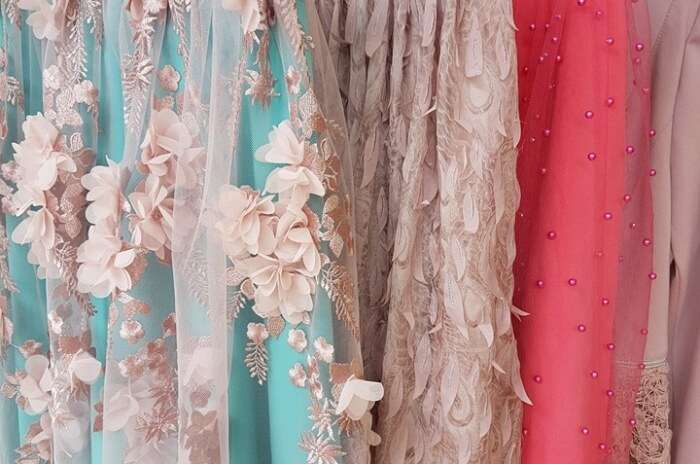 Zoofa is the hotspot for local brands and accessories. It is located on the west bank of the Ljubljana River. Zoofa features works of the local designers and craftspeople, thus encouraging local talent. The shop showcases women's clothing and accessories from more than two dozen local designers. Each collection in Zoofa, unified by a sense of style is unique and ranges from vibrant and sporty to modest and sophisticated. Apart from the local products, the shop also is known as a pop-up store. If you are eager to adapt to the local style of Slovenia, then make sure to stop by it and make your wardrobe collection more colorful.
Timings: Monday – Friday: 11:00 to 14:30 and 15:00 to 19:00
Saturday: 10:00 to 13:00, Sunday closed.
Location: Breg 12, 1000 Ljubljana, Slovenia
Suggested Read: Paragliding In Slovenia: Head To These 5 Places To Glide In An Excited Tandem
5. Trgovina Ika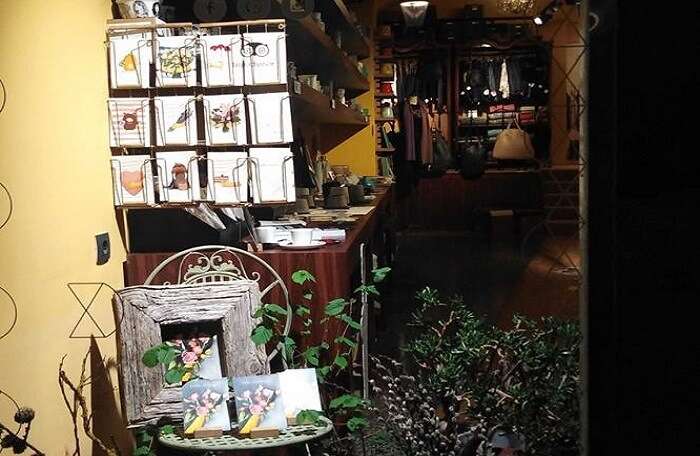 Located just across the Cathedral of St. Nicolas and the Vodnikov trg, Trgovina Ika in Slovenia is a spot of tourist attraction. With its attractive and unconventional outlets in Slovenia, this gift shop-cum-art gallery-cum-fashion store features the works of local artists and designers which includes jewelry and fashion to paintings and ceramics. If you love both handmade and modern items, make sure to purchase their handmade items with a modern twist. The fashion foundation works and accessories here are the best. For customer's convenience, the store accepts all kind of credit cards. The shop attendees can speak in Slovenian, English, Italian, French, and Spanish.
Timings: Monday – Friday: 9:00 – 19:30
Saturday – 9:00 – 18:00
Sunday – 10:00 – 18:00
Location: Breg 12, 1000 Ljubljana, Slovenia
Suggested Read: Slovenia National Parks: A Guide To The Only Park In The Country, Triglav National Park
6. Lotos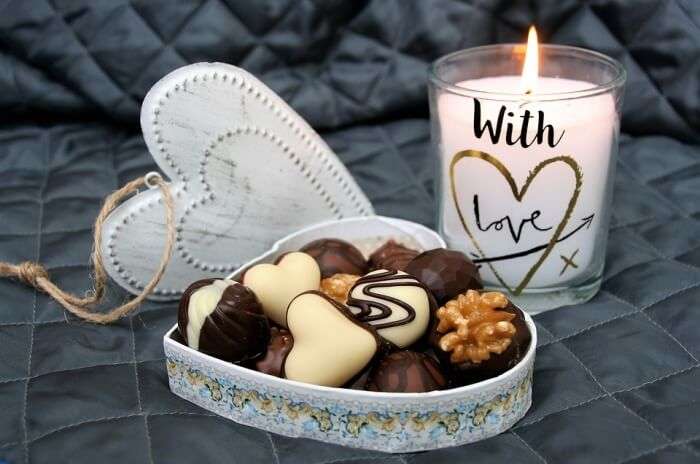 If you love baked items, Lotos on the Ljubljana embankment is the place to go. Lotos is famous for their high-quality baked goods which include strudel, muffins, biscuits and the special treat of yesteryear, the cupcake. The place is also famous for their finger licking good jams and marmalades which are produced in more than two dozen flavors. The jams are loaded with fruit from strawberry, mandarin to pomegranate and kiwi. You can purchase small jars of jams as gifts if you want to surprise your friends or relatives with something natural and sweet as souvenirs. This is a family business, and Lotos doesn't use any artificial preservatives and colors for preparing jams. You can find more than 25 flavors of jam in this store.
Location: Breg 16, 1000 Ljubljana, Slovenia
7. Treasures of Slovenia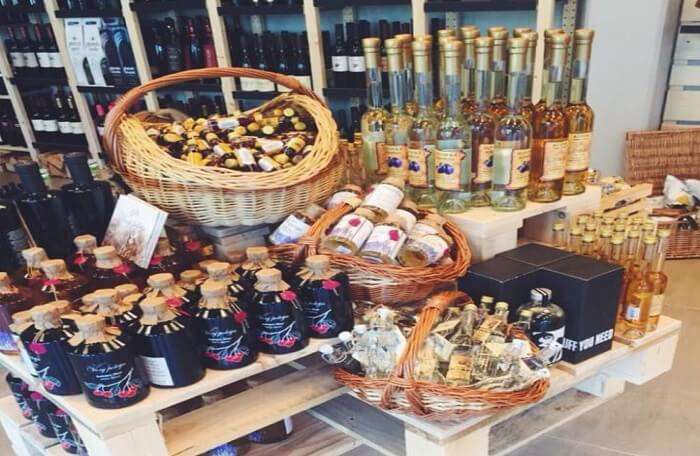 'Treasures of Slovenia' is a wonderland in itself. You'll be awestruck and mesmerized after walking through the doors of this store. It is like entering the 'Aladin's cave'. The shelves in this store are filled with varieties of food, drinks, and handicrafts. The shelves often leave the onlookers in a dilemma as what to buy. This store captures the attention of the visitors with the best quality chocolates, biscuits, crafts beers, and Villanova also known as pear brandy. You must allow yourself with adequate time as this store will definitely leave you spoiled for choice. Whatever you are looking for, whether be it a gift or memento or you just want to taste a native special you will find it all here. And as the name implies everything will feel like treasures.
Timings: 9:00 to 22:00.
Location: Cesta svobode 15, 4260 Bled, Slovenia
Suggested Read: 11 Places To Visit In Slovenia That Will Make You Awestruck With Their Beauty
8. Castle Souvenir Shop

Complementing its location, Castle Souvenir Shop in Ljubljana is closely related to the castle and the tales that have emerged from its past. The items in the shop maintain the lovely memories of the castle and each product has a story related to it. The choc-full goods of the Castle sing the history of the castle and you will not be disappointed with the vast range of goods the shop has to offer. The items in the castle, be it a piece of silver jewelry, fashion accessories or even the food items, it is guaranteed that 'Castle Souvenir' will always be in your memory.
Timings: 9:00 – 22:00
January – March, November: 10:00 – 18:00, April – May and October: 9:00 – 20:00, September: 09:00 – 21:00, December 10:00 – 19:00.
Location: Grajska Planota 1, Ljubljanski grad
9. Nama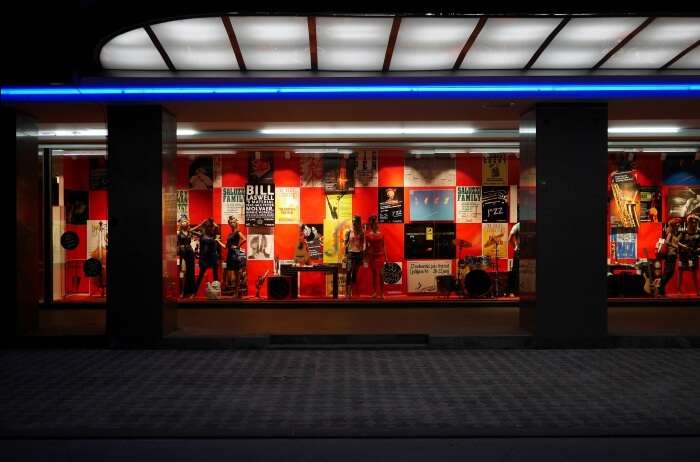 Nama is situated in the heart of the capital, Ljubljana. It is the oldest department store and is the favorite shopping center for people of all age groups. Nama showcases both local and foreign products. The top floor of the store is designed for the youngsters and the 4th floor features the indoor décor. The 3rd floor is for customers who want to dress in something funky and stylish. The middle two floors are for women and men who crave for recognized brands and stuff. And if you are hungry, the basement there offers a variety of food and drinks.
Timings: 9:00 – 20:00, Sunday closed.
Location: Tomšičeva ulica 1, 1000 Ljubljana, Slovenia
Further Read: 10 Enchanting Castles In Slovenia For An Amorous Holiday!
With its beautiful setting and clusters of shopping malls,Slovenia is the ideal place for a vacation. Shopping in Slovenia will definitely leave you spoiled for choices and also brighten your wardrobe collection with local unique products. If you want to calm your shopaholic nature, Slovenia is the best place to go. If you are visiting Koper, then you must go out shopping in Koper, Slovenia, it is also a nice place with lots of shopping outlets.
People Also Read:
Shopping In Croatia Shopping In Plovdiv Shopping In Sofia
---
Looking To Book An International Holiday?
Book memorable holidays on TravelTriangle with 650+ verified travel agents for 65+ domestic and international destinations.
---