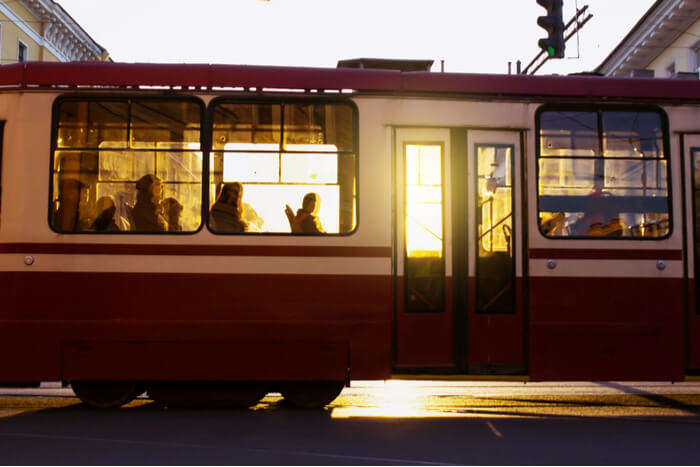 Around the world in 80 days? Well, some of the places might require more of your time if you want to take the best home. With the coming of new era, we surely have forgotten the old ways to travel around. Many must have forgotten about these uncommon modes of transportation while others may not know of them entirely. To give you a quick insight about their existence in remote corners of the world, here's a list to find out what you've been missing so far.
Top 5 Uncommon Modes Of Transportation
While traveling around the world can be easier than you think, these methods of transportation will make your time pass even slower. Scroll down to know all about them!
1. Barco De Totora

Legend has it that Barco De Totora are amongst the ancient boats that were used by the locals during Inca times. The dragon faces carved on the ends of these boats are solely to ward off evil spirits, rest assured that these boats don't pick up much speed in the waters. If you fancy this boat as much as we do, you can find them at the borders of Bolivia and Peru, made using the famous Totora reeds that grow near Lake Titicaca. These boats are mainly used for transporting locals from one side of the lake to the other.
Suggested Read: Love Train Journeys? The First Railway Line In Andaman & Nicobar Islands Is A Dream Come True
2. Bamboo Train

A bamboo train is just another name of adventure when it comes to the local rural areas of Cambodia. So, saying, 'When in Cambodia, do it like the locals!' totally fits this train ride. A bamboo platform which is almost the size of a double bed boards approximately 15 people and is supported by two sets of wheels made of metal. This bamboo bed is powered by a motor which helps people navigate it on the railway tracks. However, due to not being maintained properly, this ride will be more than bumpy and is all part of the experience!
Suggested Read: Made With Plastic Bottles, Mussoorie's "Wall Of Hope" Will Remind Visitors Not To Litter
3. Jeepney

Image Source
The land of the Philippines has a unique ride called as Jeepney which was introduced right after World War II. This was when the American troops had gifted the surplus army jeeps to the locals and thereafter, the discovery of 'Jeepney' took place. To make it fit for transportation use for public, these were further remodelled by adding a huge roof for shade. These were then painted with bright colours and decorated with messages to be later considered as one of the common transportation used by the locals.
Suggested Read: Hold On To Your Money Because Indians Can Now Shop At Dubai Duty-Free Using Rupee
4. Chicken Bus

If you're looking for a unique mode of commute which might not be that comfy, try chicken buses in Central America. Earlier used as school buses, they carry chickens and other types of birds to the markets with passengers. These buses only leave the station when no other person can be crammed inside to make room for just one more! Easily spot with their colourful designs and artistically painted graffiti, boarding this bus is one-of-a-kind experience for sure!
Suggested Read: Dharavi Becomes The Most Popular Tourist Destination In India Beating The Taj Mahal
5. Cyclos

Heard of bicycles? You must have! But, cyclos? Well, this is something you need to try yourself in Vietnam. The local transportation of Vietnam involves this reverse concept of cycles that help carry a person from one place to another by sitting in the front. That's right! The driver sits in the back while you sit up front to enjoy the views and were introduced during the French-colonial period in this land. Make sure you bargain a little before hopping on in excitement as they charge higher prices for tourists.
Suggested Read: Enter The World Of Webtoons At This Cartoon Cafe In South Korea
These unique modes of transport may only be a part of some movies or a reminder of the colonial period for some people, but they do play an important part even in today's time. They're a source of livelihood for the locals which also add a scenic charm and something extraordinary to your vacation. So, did this entice you enough? Plan a trip to international destinations for an amazing holiday with your loved ones and tour the cities around in the most unusual ways!
---
Looking To Book A Holiday Package?
Book memorable holidays on TravelTriangle with 650+ verified travel agents for 65+ domestic and international destinations.
---