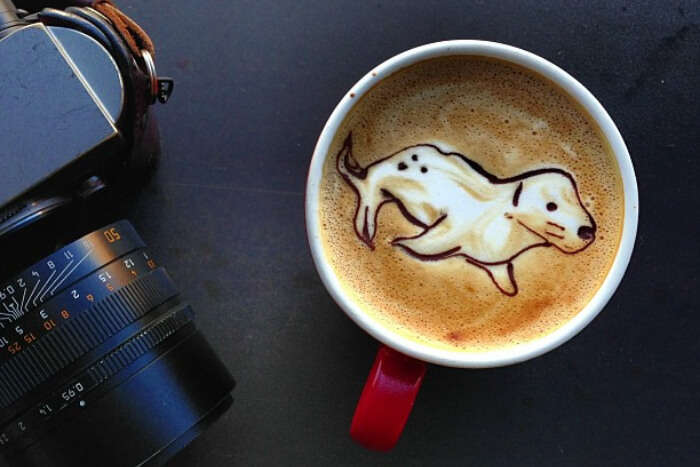 This cartoon cafe in South Korea is a bizarre eatery, inspired by the fantasy world of cartoons. 'Cafe Yeonnam-dong 239-20' is based on the theme of a hit Korean TV show called, 'W – Two Worlds', featuring Lee Jong-suk and Han Hyo-joo. In this fantasy-romance series, the characters switch between "two worlds" – the real one and the webtoon world.
This unique cafe was opened in July 2017 and is located in the popular district of Yeonnam-dong. The name of the cafe is actually its address.
Café Yeonnam-dong 239-20 is where the reality dines the imaginary. The monochrome design of this eatery creates a 2D optical illusion which makes you feel as if you are inside a cartoon strip illustration. Everything here, right from the walls to floors, from furniture to doors, and even the cutleries, stick to the black and white color theme. Every element of the cafe is in white and is outlined with stripes of black, making it look like a cartoon, sketched on a paper. The walls also have illusionary windows with 3D effect and comic strips plastered on them.
This 20-seater cafe has gained a lot of praises and is often crowded. It is open from Tuesday to Sunday between 11am to 9pm and is closed Mondays. The menu is concise and Lattes are the highlights. If you ever get a chance to visit South Korea, Café Yeonnam-dong 239-20 has to be on your bucket-list, at least for your Instagram sake.
Further Read: Grab This Chance To Tail The Aurora Northern Lights All Day In Norway
So, don't wait anymore and to the coolest cafe. Pack your bags and book your next trip to South Korea with TravelTriangle