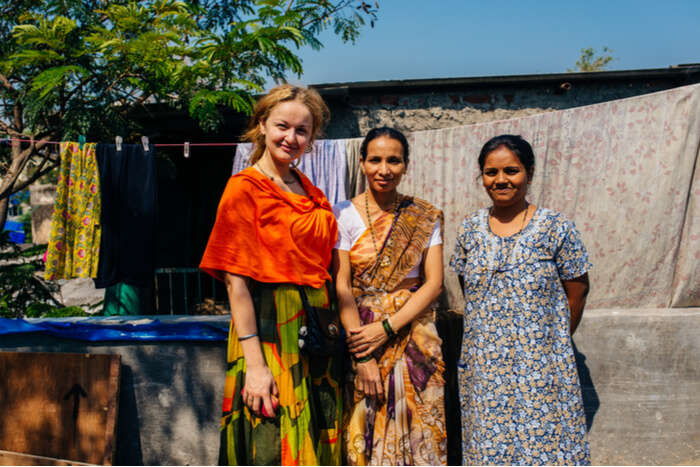 Dharavi, the name evokes a sense of belonging, a sense of identity and the lives of 60% of Mumbai's population that reside in these scanty lanes forming Asia's largest slums. That's right, the city's largest slum area, Dharavi, happens to be Asia's largest slums where more than a million people have found their refuge, a place they call home in a city where the rich and the poor are brushing shoulders against each other, creating a stark contrast that attracts tourists from all across the globe to witness the various spectrums of life. Inhabited mainly by the fisherfolk and the migrant workers who come to Mumbai to chase their dreams, Dharavi becomes the most popular tourist destination in India for tourists to visit after beating the Taj Mahal according to a travel site TripAdvisor's Travellers' Choice Awards.
These slums have proven to be the most favourite tourist destination for travellers who come to visit India.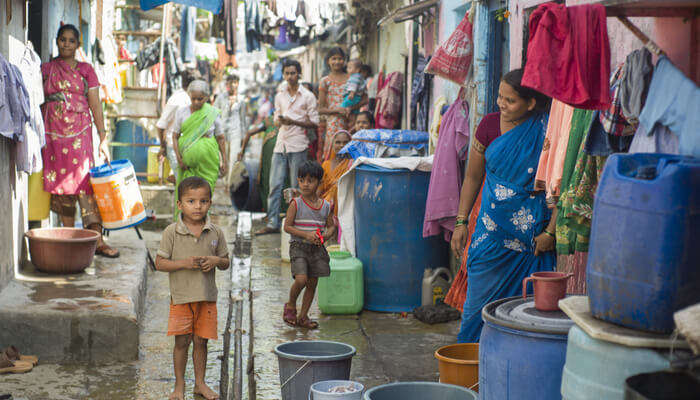 Dharavi Becomes The Most Popular Tourist Destination In India
This maze of bustling streets that are clubbed into a whopping 2.2 sq km of land between the two major railway lines of Mumbai, is where the heart of Mumbai resides. Dharavi has successfully topped the list for the best travel experiences in India, followed by a 'bike tour of Old Delhi' and a 'private day tour of Taj Mahal and Agra Fort by a superfast train' on the second and third position respectively. This just proves us that local and cultural centric travel experiences are more preferred by travellers and tourists alike.
Suggested read: 11 Places To Visit In Mumbai In Monsoon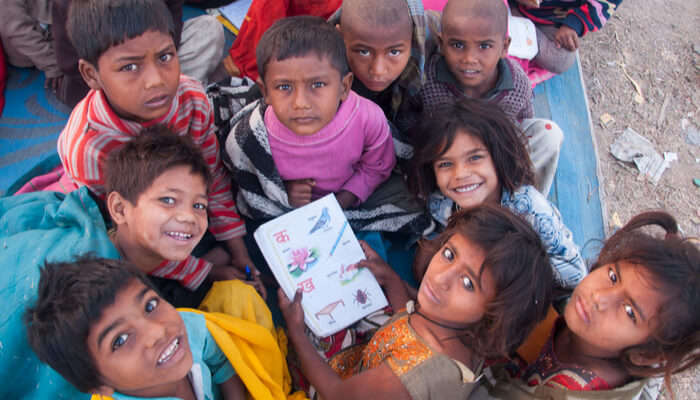 Tourism Booms In Dharavi
Dharavi, the largest slum of Asia has banked the top position on the Top 10 Experiences list in India and also made it to the on ' Top 10 Travellers' Choice Experiences 2019 in Asia' list.

On the Asia list, Dharavi bagged the 10th rank after 'full day group Angkor Wat Tour Siem Reap in Cambodia' and enjoying the 'Krabi Sunset Cruises at Ao Nang, Thailand'.

In Asia list, the Ubud Tour with jungle swing in Indonesia bagged the top position.
What Attracts Tourists To Dharavi?
These narrow lanes of Dharavi are home to millions of people who co-exist together in the scanty lanes and tiny homes, open sewers and cramped up spaces filled with emotions of many who are sweating it out to earn their livelihood. The struggles of these people living in Dharavi is the key factor that attracts the tourists to witness the various spectrums of life, to get a glimpse into their lives, know about their stories of how they got here in the first place and built a home around it.
Further read: This Spectacular Mumbai Landmark Is Now India's 37th UNESCO World Heritage Site!
Many tourists are seen flocking around these lanes, documenting the lives of these people as they unravel the slums of Dharavi, Asia's largest slum that continues to win the hearts of many. This journey has led to making Dharavi the most popular tourist destination in India of 2019! Would you want to visit this community of people and get to know the local culture on your sightseeing tour to Dharavi? If yes, then book a sightseeing tour now and tell us about your experience later!