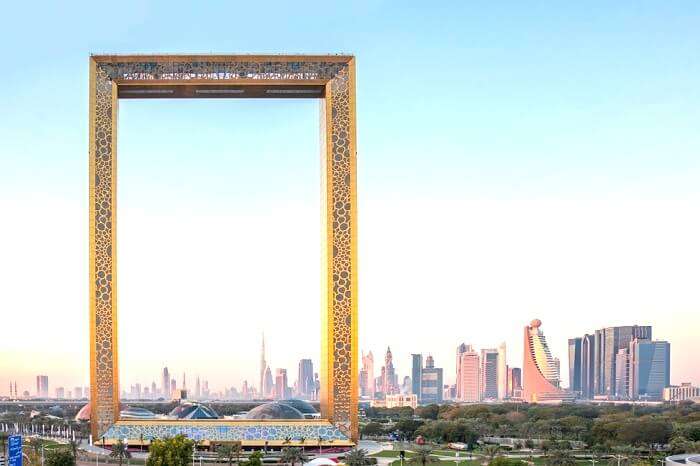 It seems as if the world's tallest building, world's largest mall, and world's most luxurious hotel, were not enough to adorn the beauty of the city, that Dubai has come up with yet another architectural marvel. This time around, Dubai's unending obsession for architecture, and heights has taken a new shape in the form of the World's largest picture frame. And here's how it is give the city, a new makeover.
About The World's Largest Picture Frame
1. Structure
Taking architecture, and creativity to the next level, this colossal structure measures nearly 500 feet tall and 300 feet wide. The shimmering glass structure that you perceive as a thin frame is a whole new world from the inside. This 47-storeyed tall frame features two observation platforms, one at the top, and one at the base, from where one can spectate an awe-inspiring view of the city's fabulous skyline.
Suggested Read: Destination Of The Month- A Spectacular Trip To Dubai In January!
One side of the frame presents a picture of modern Dubai, while the other unveils the scenes of old Dubai, thus, depicting the transformation of the city from a dry desert to an epitome of modern infrastructure.
2. Costing
The plan of world's largest picture frame was laid nearly a decade ago, and its construction began in 2013. Until its opening in 2018, the total amount invested in the project summed up to an exorbitant $43.5 million. But, according to government statistics, this amount will be recovered within a short span of time, as they are expecting a minimum tourist footfall of 2 million people in a single year.
3. Miscellaneous Details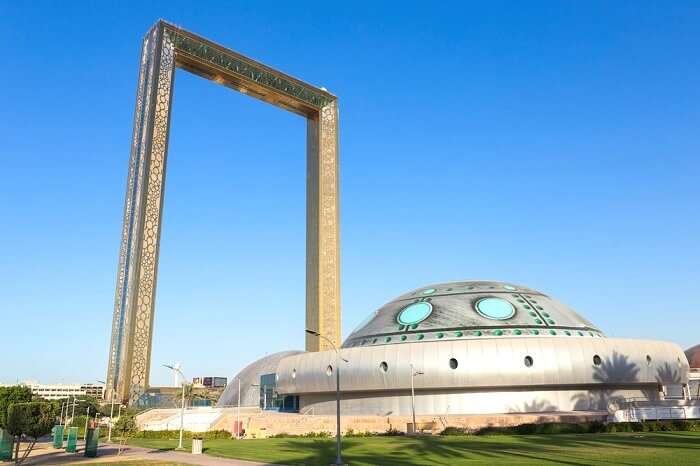 Location: Zabeel Park, Dubai, United Arab Emirates
Timings: 10 am to 7 pm
Entry Fee: Adults – INR 870, Children – INR 350
Website
Apart from the Burj Khalifa, and a dreamy shopping experience, you've got another alluring reason to travel to this thriving metropolis of the middle-east. So, plan your trip to Dubai to cherish a lifetime experience of walking inside the world's largest picture frame.
Comments
comments