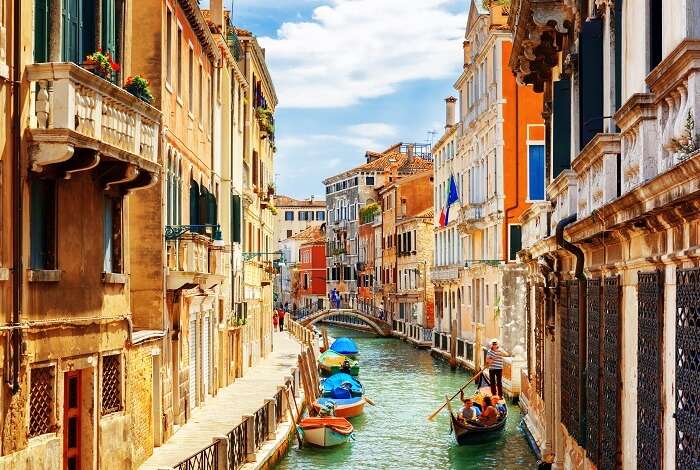 A city in the heart of the Mediterranean Sea, Italy is the most populous country in Southern Europe. Not only is the country famous for its pasta, but it also offers you a number of reasons for making a trip to this part of the world. The attractions that Italy provides you with are something that you'll not get to see in any other nook of the world- The Five Lands or the Cinque Terre region, the city of Florence, the Rolling Hills of Val D'Orcia and much more.
That provides for ample reasons to make a trip to the beautiful country. But owing to the busy lifestyles that many of us have nowadays, some may not get time for a full-fledged trip. So, for them and also for others, we are providing a glimpse of 2 weeks in Italy – something that would be manageable by most, if not all of you!
2 Weeks Budget In Italy
The budget of your trip to Italy would depend on a number of factors- the mode of travel, the accommodation, the travel package and a lot more. As you're making a visit in the month of April, you will be saved somehow from the high price rates in the month of May as it is the peak season for tourists.
Must Read: Pompeii Ruins: Everything You Need To Know About This Historic Gem In Italy
2 Week Road Trip To Italy
Two weeks may seem a very short period to some. So, to add on some adventure in it, lest introduce the element of a road trip! A road trip will not provide you with the sightseeing of all the famous places and monuments of the country, but it will also let you see and capture the beauty and serenity of the place with your eyes. So, here's a compiled list of places that you can add to your visit places list when you plan a road trip to Italy:
1. The Wilds Of Abruzzo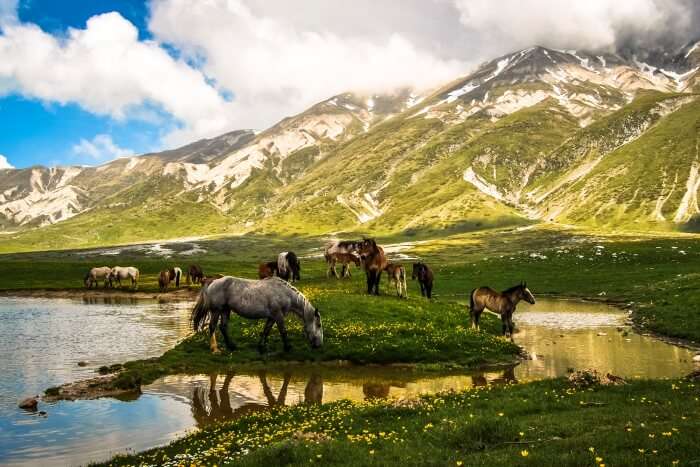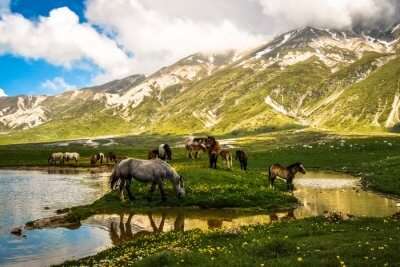 A mere one hour drive from Rome, the Abruzzo is the entirely opposite of what picture you would have of a city. With its mountainous landscape, Abruzzo is located close to the town of Sulmona, which is very well known for its confetti. A pure accummulation of gorgeous hill towns, this is surely the place to be if you're looking to revive your senses! Even though it's capital city, L'Aquila was damaged in the earthquake in the year 2009, this place being a home to national parks and reserves won't disappoint you when it comes to some quiet contemplation!
Suggested Read: Do Not Forget To Visit These 10 Incredible Castles In Italy On Your Next Trip To Europe
2. Lake Como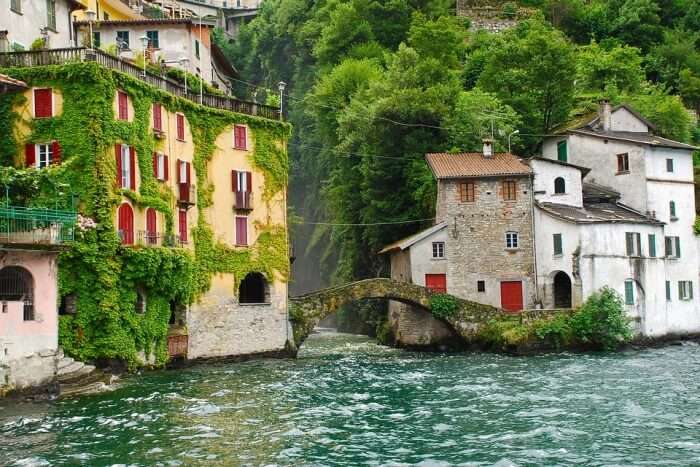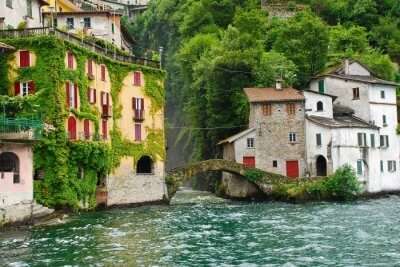 One of the most picturesque lakes of the country, the Lake Como is surrounded by the Alpine peaks and is a complete one day drive. In the month of April, the beauty of the place is at its peak with its lush gardens and elegant villas. A visit to the lake gives you the bonus of visiting the village named Villa Olmo. Connecting several beautiful towns like Como, Bellagio and Brunate located towards its ends, this serene lake is a must visit for travelers from all across the globe!
3. Grande Strada Della Dolomiti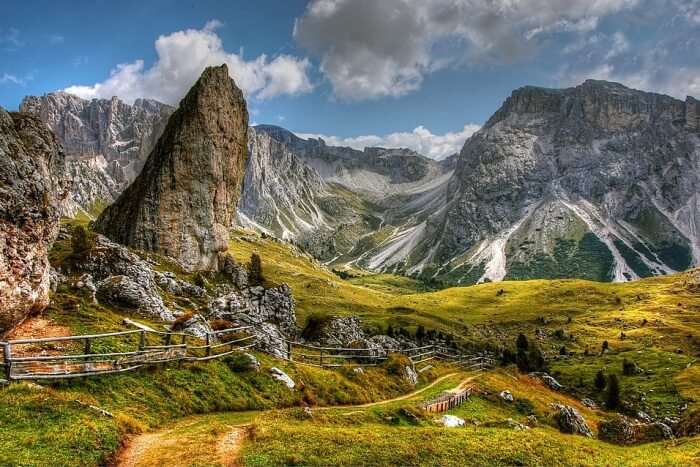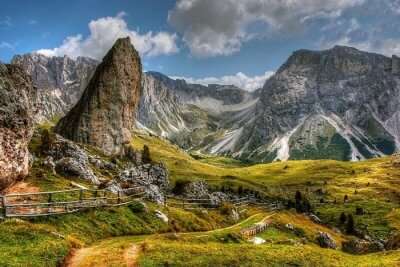 The Great Dolomites Road provides the perfect blend of an adventurous drive and beautiful scenery. The road runs from Bolzano to Cortina d'Ampezzo and is sure to provide you an experience of the lofty mountains. On route, there are several spots where you enjoy the view of Dolomite peaks. It is better to take up a whole day to cover this stretch of 110 km and capture some picturesque sights.
Suggested Read: 8 Cozy Homestays In Italy For Truly Home Away From Home Experience
4. Baroque Treasures Of Sicily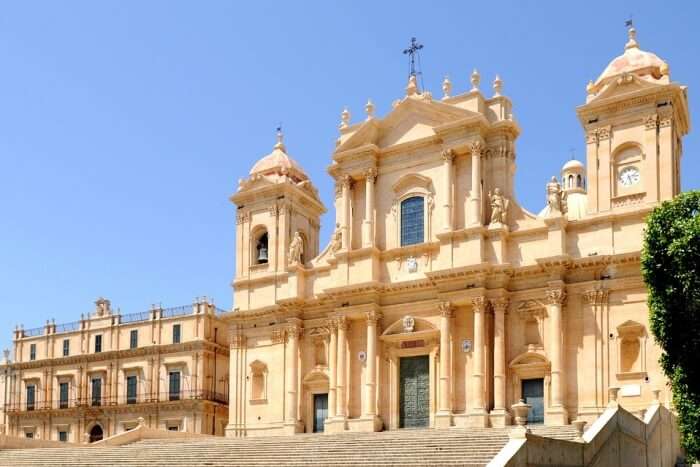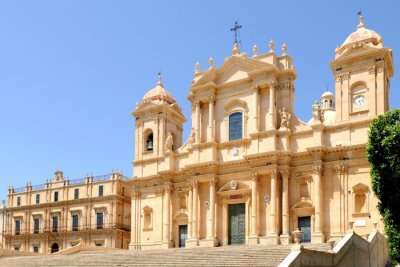 The visit to this gem is a two-day tour that starts from the Catania, famous fish market, and passes through a place named Syracuse, where one can see the beauty of the ancient ruins and finally ending in the streets of Ortygia. The treasures of Sicily are a part of the UNESCO World Heritage Site. You can explore churches and some of the fine buildings at this place.
5. Amalfi Coast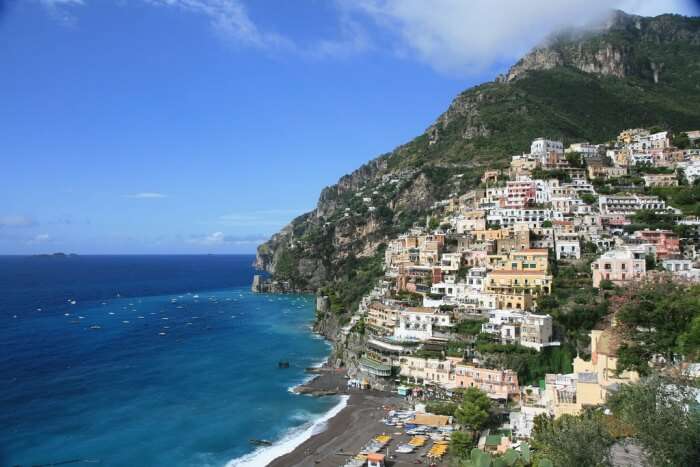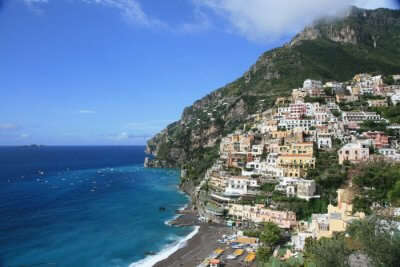 This road provides you with the best coastal scenery of the country. The road trip begins from the town of Salerno, which is famous for ceramics. The journey is quite an adventurous one with a narrow road, tight curves, and a dramatic view. The coast is adorned with beautiful views from verdant woodland to turquoise seas and is home to the famous Cattedrale di Sant'Andrea.
Suggested Read: 16 Enchanting Beaches In Italy For An Unforgettable Vacation By The Ocean
6. Tuscany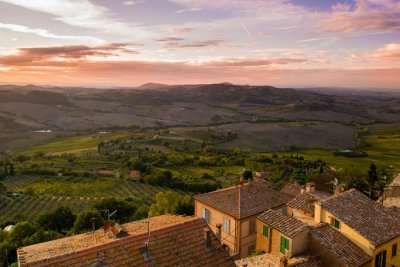 The two-day route encapsulates the two Italian cities of Chianti (famous for its wine treasures) and Tuscan. Along the road, you'll witness the fine art and architecture of the city of Florence. The journey ends at the town of Orvieto, which is famous for its Gothic Duomo. Nestled on a rock cliff, this city portrays its artifacts in the National Archaeological Museum.
2 Weeks In Northern Italy
The northern part of Italy houses several tourist destinations which you must visit if you are traveling to Italy. Take a look at some of these places!
1. Milan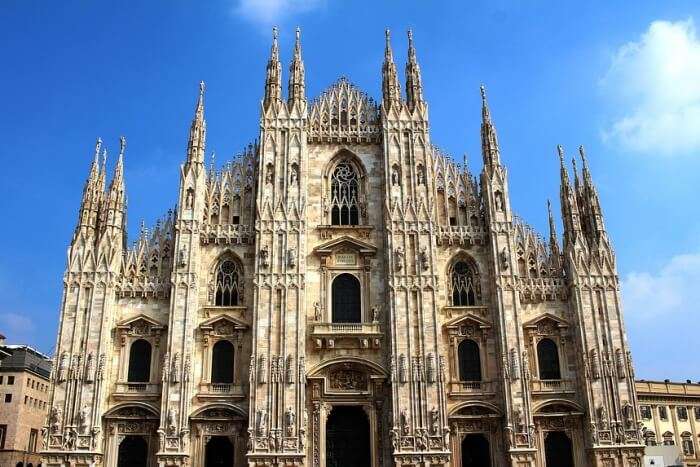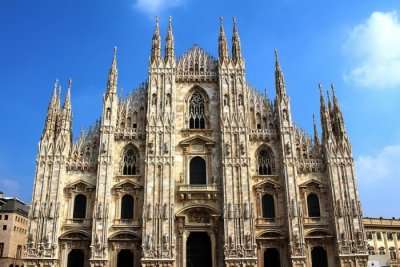 One of the largest cities in Italy, Milan is well known for its culture, history, and numerous shopping outlets. The city is home to the Gothic Duomo, Sforzesco Castle, the Da Vinci Museum of Science and Technology, and the Galleria Vittorio Emanuele. Milan has all the top design showrooms and a never-ending round of trade fairs which you must visit once in your lifetime.
Suggested Read: 10 Best Hostels In Italy That Are Perfect For An Affordable Sojourn
2. Venice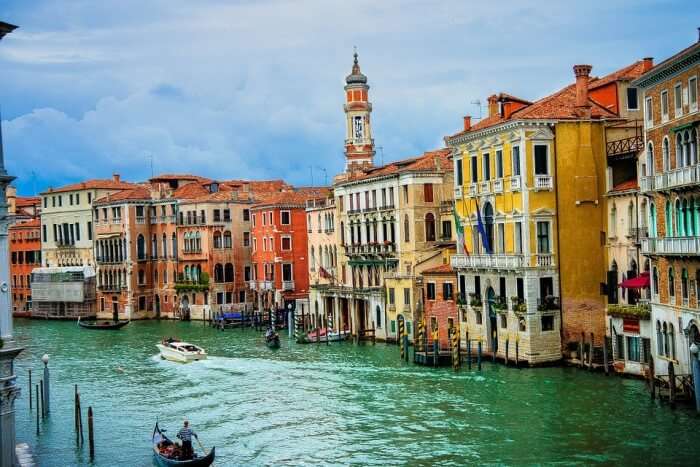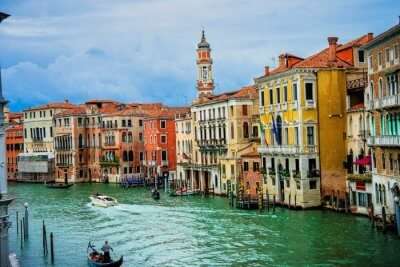 Known as one of the most romantic cities of the world, Venice is an island city which is a reminiscence of glories of centuries of Venetian architecture. Venice is popular for the Grand Canal, St. Mark's Square, Rialto Bridge, Doges Palace, and the Bridge of Sighs. When in Venice, you must try out their Venetian meal which consists of lagoon seafood complemented with prosecco (wine).
3. Turin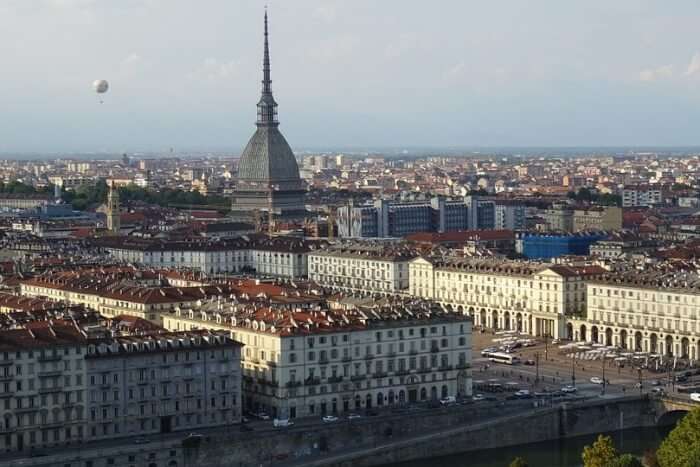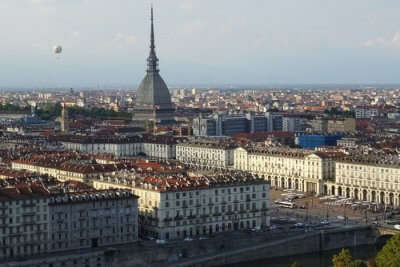 One of the main industrial centers of Italy, Turin was once the capital of the country. It is home to Mole Antonelliana, the Cathedral of San Giovanni Battista, and the Turin Egyptian Museum. You will find some traces of Paris and Vienna here and there in the city. It produced the most iconic car of Italy, the Fiat. Turin is thriving with art, architecture, live music and innovative food that you cannot afford to miss.
Suggested Read: 6 Stunning Churches In Italy That Look Straight Out Of An Artist's Dream!
4. Bologna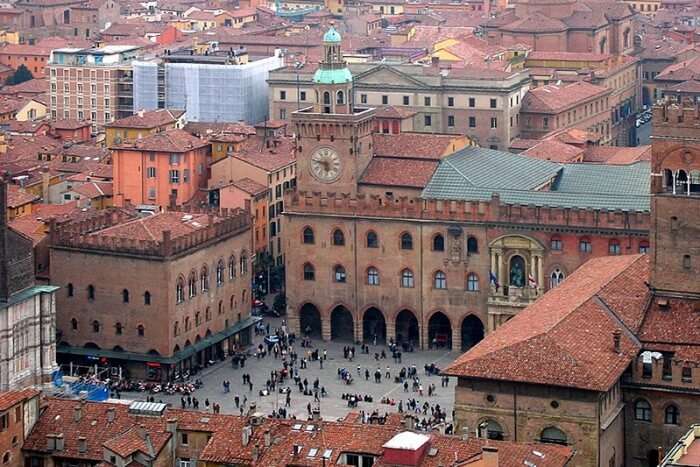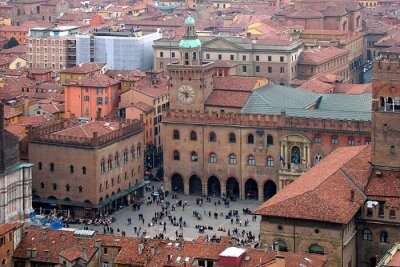 Known as the city of towers, Bologna is one of the largest cities in the country. It is famous for museums like Archaeological Museum and buildings like Piazza Maggiore and the Cathedral of San Petronio. You find two contrasting sides of this city – one is the part which houses the world's oldest university and is popular for graffiti squares and the other belongs to the affluent people in the Po valley which has the finest restaurants.
Suggested Read: 10 Gorgeous Wedding Venues In Italy That Redefine Romance In A Grand Way!
Where To Stay In Italy For 2 Weeks?
Planning a vacation to Italy but haven't decided where to stay? Stay rest assured because here is a list of places to stay for all, from backpackers to affluent people.
1. Hotel Artemide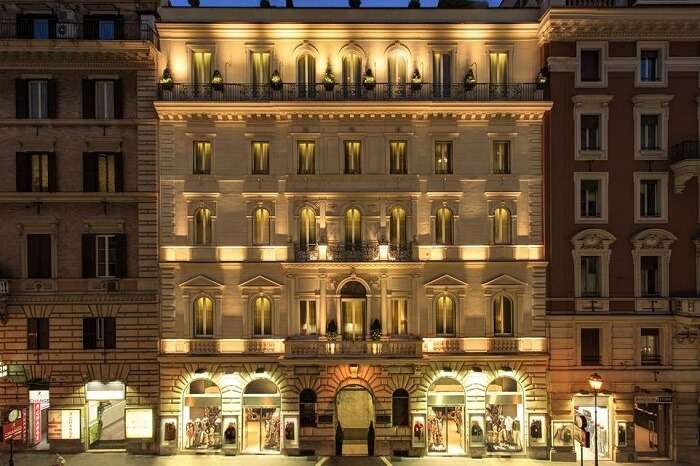 Image SourceHotel Artemide is built in a 19th century building and is not far from the National Roman Museum and Palazzo Barberini. This abode provides some home-like services in all its contemporary suites and rooms. All these rooms are equipped with basic amenities like a satellite TV, minibar, and free Wi-Fi. You can savor a world-class breakfast buffet which offers several internal cuisines.
Location: Via Nazionale, 22, 00184 Roma RM, Italy
Website | Reviews
Suggested Read: Nightlife In Italy: 17 Cities That Are A Must On Every Party Starter's Bucket List!
2. Portrait Roma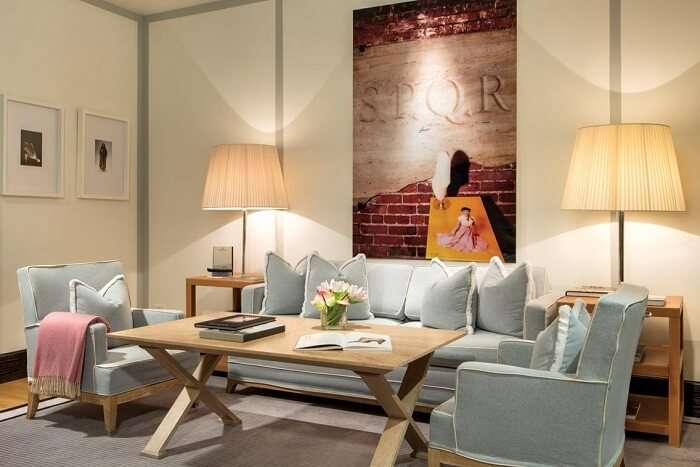 Image SourcePortrait Roma is situated near the city's famous Spanish Steps. It provides around 14 amazing suites which are adorned with Magnum prints. If you are planning to stay here then you can expect state-of-the-art amenities like personalized bars, Bose sound systems, and marble bathrooms. Apart from this, you have the liberty to cook your own food in the kitchenette in your room. You can also book your excursions and trips to nearby places from the hotel itself.
Location: Via Bocca di Leone, 23, 00187 Roma RM, Italy
Website | Reviews
3. Hotel Santa Maria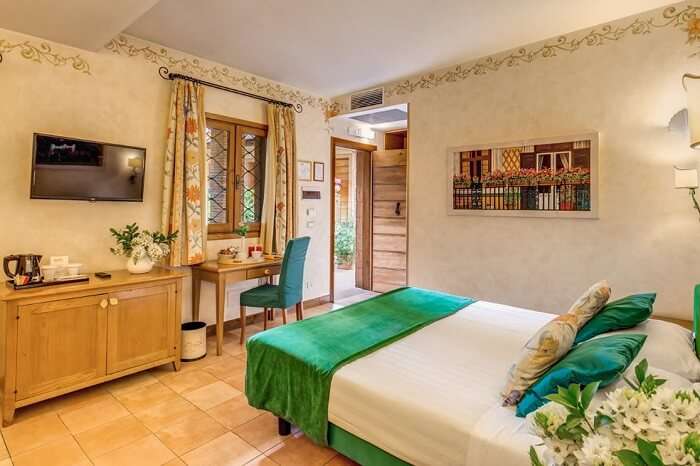 Image SourceHotel Santa Maria is counted on the top 10 places to stay in Italy due to its exceptional services and iconic setting. If you are planning to stay in Italy for 2 weeks then you must opt for this hotel so as to enjoy the view of the river gushing across the hotel. The rooms of the hotel gives a boutique feel and provide modern comforts like satellite T.V., orthopedic mattresses, and air-conditioners.
Location: Vicolo del Piede, 2, 00153 Roma RM, Italy
Website | Reviews
Suggested Read: Italian Cuisine: Top 10 Dishes That Let You Taste The Authentic Flavors Of Italy!
4. Regina Hotel Baglioni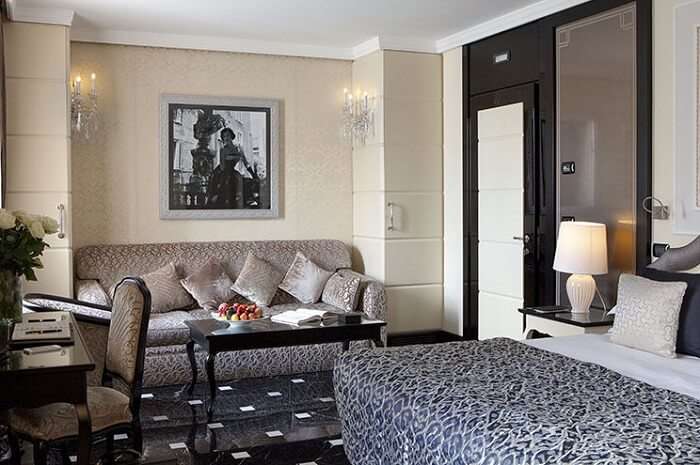 Image SourceSituated near the Villa Borghese, Regina Hotel Baglioni is an Art Nouveau-styled building. Its suites and rooms are adorned with tapestries, antique furnishings, and equipped with marble bathrooms. If you opt for deluxe rooms then you can sip your coffee in the sitting area which are lit with Murano glass lamps. The hotel also provides facilities like restaurant, event hall, and a lounge.
Location: Via Vittorio Veneto, 70/A, 00187 Roma RM, Italy
Website | Reviews
5. Sextantio Le Grotte Della Civita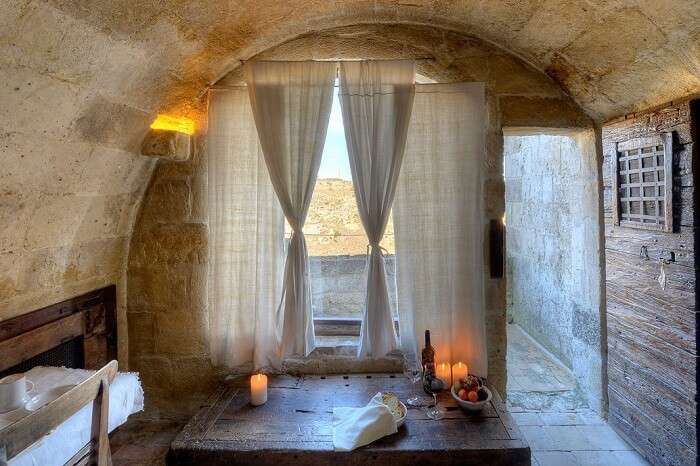 Image SourceIf you like rustic furnishings and are looking for some comfortable stays in Italy, then you must try out a cave hotel. Sextantio Le Grotte Della Civita has 18 well-furnished rooms that are candle-lit and resemble ancient handicraft traditions. If you are planning to explore Italy with your partner, then you must opt for this hotel as it provides a candle-lit dinner in the most romantic ambiance where you can whisper sweet-nothing to your loved one.
Location: Via Civita, 28, 75100 Matera MT, Italy
Website | Reviews
Suggested Read: 12 Things NOT To Do In Italy To Avoid The Most Common Travel Bloopers
How To Pack For 2 Weeks In Italy?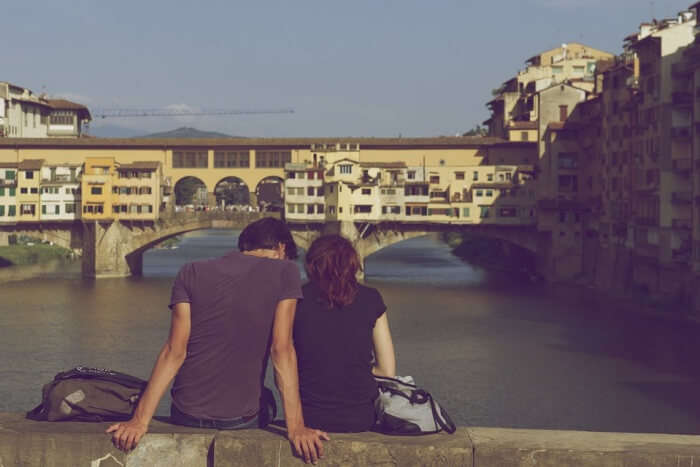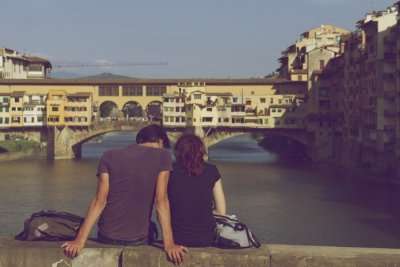 As far as the clothing is concerned, that would be governed by the time of the year you pay a visit to the country. But in a nutshell, here's a list of things that you especially should not forget to pack:
o Virtual Private Network(VPN)
o Italy Power Adapter
o Italian Dictionary
o Travel Insurance
Further Read: 6 Museums In Italy Across 6 Cities. Which One Will You Choose For Your European Adventure?
With all its beauty and magnificent scenery, Italy is a welcoming destination. Every part of the country – be it north, south or middle has a lot to offer not only for sightseeing but also for road trips. What is stopping you to take a vacation to Europe? Without much ado, pack your bags and include all the information for a perfect 2 weeks in Italy.
People Also Read:
Two Weeks In Spain Popular Europe Trips Budget Trips In India
---
Looking To Book An International Holiday?
Book memorable holidays on TravelTriangle with 650+ verified travel agents for 65+ domestic and international destinations.
---
Comments
comments