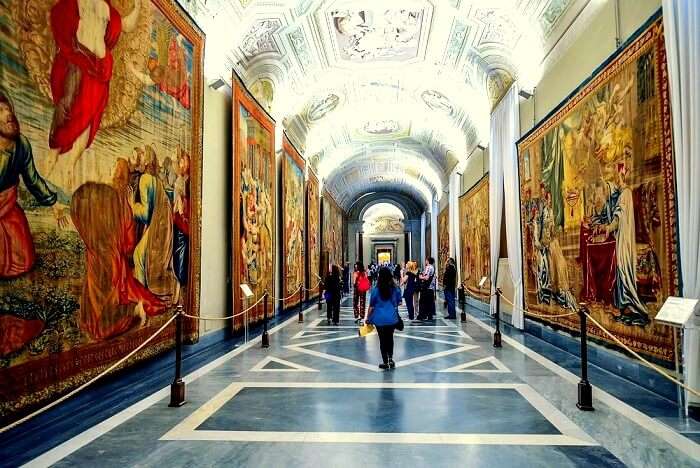 If ever there was a presentation on how to document, preserve and cherish history, museums in Italy would be the perfect living example. Thousands of museums scattered all over the country provide a dream tourist destination for people who like to take a look back at what transpired in Italy over thousands of years of human civilization.
6 Glorious Museums Of Italy
The anecdotes and tales shared with the common public in Italy takes travelers on an epic and unforgettable journey through time. The famous art museums in Italy are revered so much that it has often been described as a key element of the national pride for the country and its citizens. A key element of what travelers adore about visiting Italy and its museums is the art of storytelling and presentation that its museums curators and staff have mastered over the years. Here are some of the finest museums in Italy that travelers must not miss at any cost.
1. Uffizi Gallery, Florence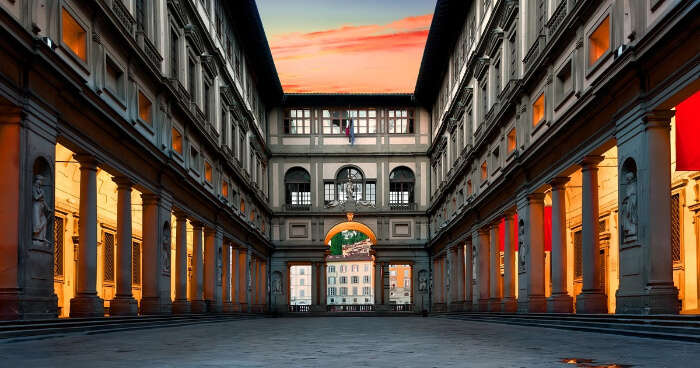 Situated in the magical city of Florence is the Uffizi Gallery- one of the best art museums in Italy that sets a worldwide standard for renaissance painting exhibitions. Along with being the most visited museum in Italy, Uffizi Gallery also houses some of the finest works that were in the possession of the legendary Medici House. This 400 year-old museum attracts art enthusiasts from all over the world who consider Uffizi Gallery second to none.
Timings: Tuesday to Sunday- 8:15 am to 6:50 pm ; Monday Closed
Entry Fee: INR 1650
Must Read: Pompeii Ruins: Everything You Need To Know About This Historic Gem In Italy
2. Galleria Borghese, Rome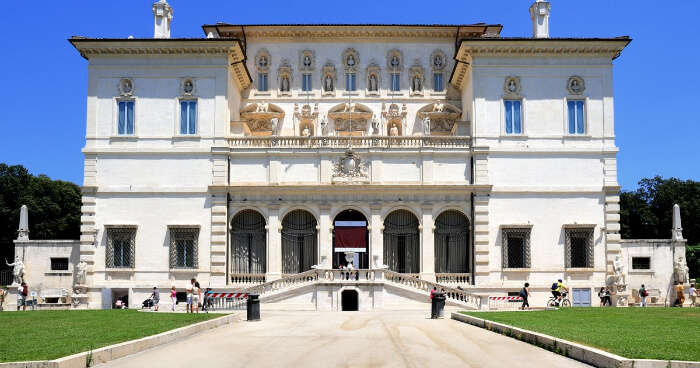 Formerly known as the Villa Borghese Pinciana, the Galleria Borghese was converted into a museum in 1903. It is unique in the sense that not many famous museums in Italy have been established within a large mansion and a huge sprawling garden area within its boundaries. However, the popularity of the museum has grown so much in the past century that the gardens have become a separate attraction in itself.
The museum made its name by housing some of the finest works of the world renowned sculptor Bernini like Truth Unveiled by Time, Apollo and Daphne, and David. The biggest caveat for art lovers is the presence of "The Last Supper" painted by Jacopo Bassano.
Timings: Tuesday to Sunday- 9 am to 7 pm ; Monday Closed
Entry Fee: INR 1680 (via online reservation)
Suggested Read: Do Not Forget To Visit These 10 Incredible Castles In Italy On Your Next Trip To Europe
3. Doge Palace, Venice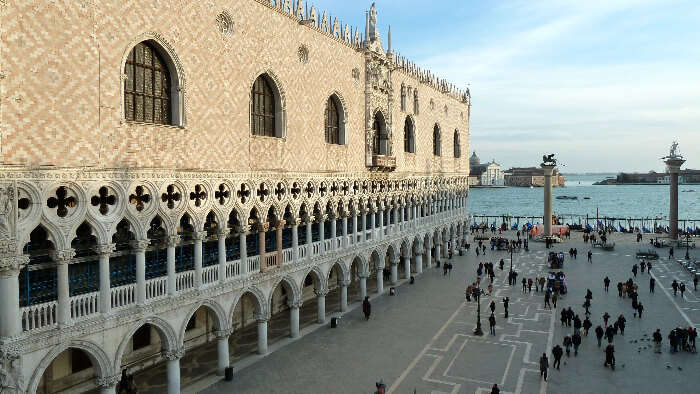 Doge Palace is yet another icon in the jewel of Italy that is Venice. One of the most recognizable famous art museums in Italy due to its eye-catching Venetian Gothic design. Built more than 700 years ago as a palace for the supreme leader of the Venetian Republic, it got converted into a museum in 1923 and since then has transformed itself into a stellar attraction for art connoisseurs.
Timings: All days- 8:30 am to 7 pm
Entry Fee: INR 1640
Suggested Read: 6 Best Resorts In Italy That Will Leave You Spoilt For Choice
4. Museo Egizio, Turin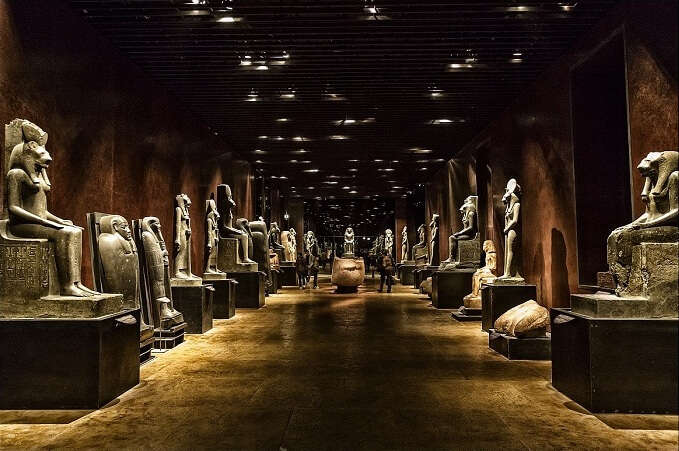 Probably one of the most out-of-place yet extraordinary museums in Italy is the Museo Egizio in Turin. A museum dedicated to ancient Egyptian archeology of this stature and reputation in Italy definitely raises a few eyebrows of those who are completely unaware of its existence in Turin.
The museum is a treat for lovers of Egyptian history as they can browse through more than 30,000 artefacts that are more than 3000 years old. It's impressive display galleries and marketing have led it to attractions more than a million visitors last year. The most sought after collections in this museums are
Sarcophagus of Ibi, Statue of Seti II, Statue of Ramesses II with Amun and Hathor.
Timings: Tuesday to Sunday- 9 am to 6:30 pm; Monday- 9 am to 2 pm
Entry Fee: INR 1230
Suggested Read: 8 Cozy Homestays In Italy For Truly Home Away From Home Experience
5. Museo Ferrari, Maranello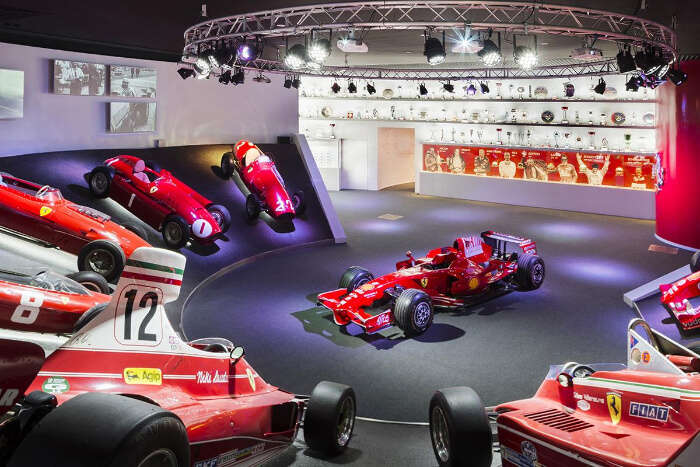 Not all museums in Italy are about history, art, paintings, and Egypt. For those who love a thrill behind the wheels, they must not forget to pay a visit to the birthplace of the Ferrari. The legendary automotive brand has become synonymous with speed, and world class precision in racing.
This is the youngest museum on the list, as it opened its doors to the public only 28 years ago and then extended a part of the museum in 2005. A visit to the museum will show car lovers all the past and present models of a Ferrari that has ever hit the production line. Apart from that, there is a separate section dedicated to its Formula 1 racing car exploits. The most successful race car manufacturer of all time has indeed an impressive story to tell about its thousands of race medals.
Timings: Tuesday to Sunday- 9:30 am to 6 pm
Entry Fee: INR 1300
Suggested Read: Italy In December 2021: Top 6 Places That Take You Through The Best Of This Winter Paradise!
6. National Archeological Museum, Naples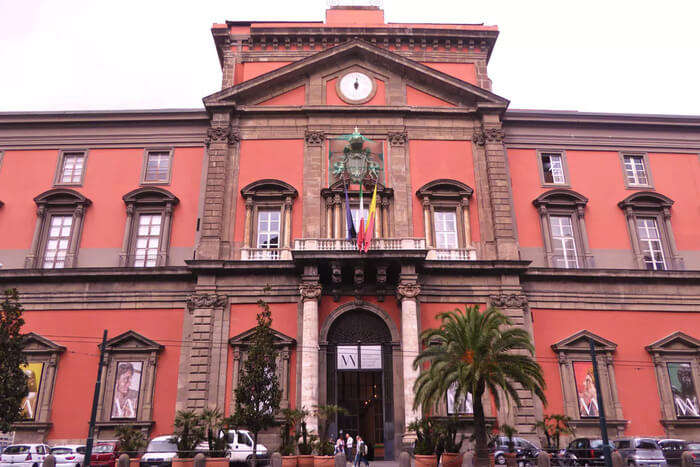 For people who love to delve into ancient Italian/Roman history, the National Archeological Museum in Naples is the place to visit. What gives this establishment a distinguished position among the museums in Italy is its invaluable ancient Roman and Greek artefacts that belong to places like Pompeii and Herculaneum.
A former seat of the head of Naples, this 200 year-old museum hosts mostly pieces of artwork that were prominently made with local Italian marble during the ancient era of the Romans and Greeks. What surprises historians is the astoundingly well preserved state of some of these artefacts that are more than 3000 years old.
Timings: Wednesday to Monday- 9 am to 7:30 pm
Entry Fee: INR 990
Having covered 6 locations in Italy and its 6 popular museums in Italy, travelers can definitely have a look at this list and cherry pick the ones they would love to visit. After all, such meticulous preservation and presentation of history is no easy task and it deserve all the plaudits it receives from people from all over the world.
Further Read: 8 Cozy Homestays In Italy For Truly Home Away From Home Experience
Fascinating tales and precious historical gems await travelers in Italy. Go on and book a date with history package to Europe via TravelTriangle and earn a greater understanding of how the human civilization flourished since its birth.
---
Looking To Book An International Holiday?
Book memorable holidays on TravelTriangle with 650+ verified travel agents for 65+ domestic and international destinations.
---