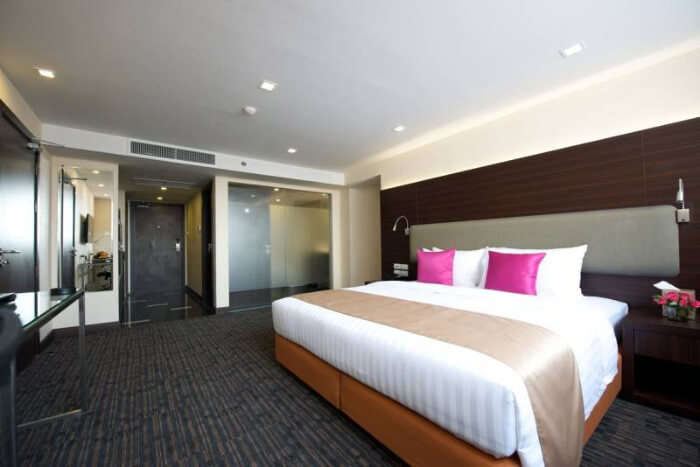 Overview
For those who love traveling to different places but step back because sometimes wanderlust can come at a quite a cost. But when in Singapore, there are a number of budget hotels in Chinatown where one can stay without going too heavy on the pocket. These hotels are not only cheap, but they are also well-known for the great facilities offered by the hotels.
Singapore is a place filled with loads of World Heritage Sites. Apart from being an island country, it is also one of the three city-states in the world. The other two being Monaco and the Vatican City. Here, one can not only go on a tour across the islands its features but also avails the Night Safari also. Indeed, the world's first night zoo is in this state. Here, travelers will even come across several fishing villages. The budget hotel in Chinatown ensure that guests get all the modern amenities they need at affordable costs. These places are especially great for solo travelers who require some basic amenities as they are always on the go to explore someplace new.
Special Experiences
At these budget hotels in Chinatown Singapore, one can enjoy a refreshing dip in the swimming pools that are also heated in some hotels. Hotels in Singapore also go the extra mile to customize itineraries for the guests down to their preferences. One can visit the statues, bays, bridges, theatres, and much more on these itineraries. Other unique experiences include soothing massage services performed by trained professionals. The hotels also have vast golf courses too for the guests that are golf enthusiasts. For instance, the Peach Hill hotel has a large golf course and fantastic restaurant within a decent budget. It also has an excellent strategic location that makes various tourist spots as well as public transporation easily accessible.
Facilities
The budget hotel in Chinatown is also famous for the facilities they offer because at these hotels travelers need not compromise on anything. One can also find a comfortable and clean room to enjoy a relaxing sleep. The hotels also have laundry services, free parking, and complimentary high-speed internet too. After a long day of sightseeing, guests can also enjoy the message center that is located in these hotels. The hotel has welcoming receptionists, staff, and chefs as well also. This only adds to enhance the holiday experience of the guests. The staff ensures that each guest is attended to so that one can enjoy a hassle-free stay. One of the great budget hotels in Singapore is the TS Hotel which has all the basic amenities that a traveler would require during a holiday.
Dining
Apart from the sea views, room services, and spa services, the budget hotels in Chinatown are also famed to provide up-scale restaurant, breakfast, and bar services as well. Each morning travelers can relish traditional meals as well as international favorites such as bread, porridge or anything else. Guests are also served with a variety of drinks which consists of a mix of cocktails and mocktails at bar or lounges. The Harbor Bay Amir is one such great hotel, well known for the dining experience. The hotel offers some lip-smacking delicacies that is sure to leave guests wanting more. One can indulge in the cuisines of their choice at a number of restaurants located near the hotels as well. Singapore is filled with great dining options and given the location of these hotels, one will never run out of new delicacies to try.
FAQs
Q1. Is there an option to get customized itineraries provided by the hotels?
A. Yes, some hotels do provide customized itineraries to tourists. They can be changed per a person's convenience.
Q2. Do these budget hotels have restaurants as well?
A. Yes, quite a few budget hotels in Singapore have their own restaurants as well where guests can enjoy a number of delicacies
Q3. Are these budget hotels pet-friendly?
A. Although there are quite a few hotels that are not pet-friendly, some budget hotels in Singapore allow guests to bring in their pets as well.
Q4. Do the hotels in Singapore have a golf course?
A. Yes, some hotels such as Peach Hill hotel have a golf course for the guests.
Q5. What are the water sports tourists can enjoy in Singapore Hotels?
A. Watersports tourists can enjoy at Singapore include windsurfing, flyboarding, jet skiing, stand-up paddle boating, dragon boating, kayaking, personal watercraft, sailing, diving, and much more.
One must not hold back the desire to travel to Singapore just because the hotels are pricey. There are quite a few budget hotels in Chinatown that guests can accommodate in. These hotels have spectacular staff that responds to the slightest of discomfort immediately. The hotels also have unique experiences that are offered within one's budget. The hotels also provide tourists with itineraries that include tours to bridges, statues, waterfalls, and much more. They are also hotels with big golf courses which aren't very expensive. The rooms have comfortable bedding and aesthetic decor. Hotels also offer laundry services, free parking, and complimentary high-speed internet too. When it comes to dining, the chefs have the diners all covered with a variety of meals. The budget hotels also have bars that serve a variety of mocktails and cocktails. Each morning holidaymakers get to wake up to a traditional breakfast as well. Some great budget hotels near Chinatown include the Meldrum Hotel, Baguss Hotel, Hotel Masai Utama, Zen Zeng Hotel, Li Garden Hotel, Kirin, and much more.