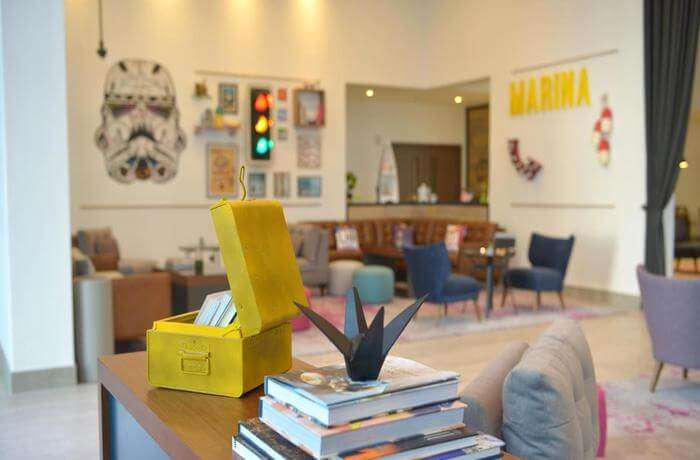 Overview
One of the most loved and visited cities in the world and a favorite holiday destination for a traveler, Dubai has it all. From shopping to sight-seeing, safaris and the works, Dubai can also be an expensive place to holiday for travelers on a budget. But hear not, to make this experience a fulfilling one, a traveler can always opt for hotels to suit their needs and requirements:Dubai as a city as the beach and a beautiful canal that goes across the city. This canal is the Dubai Marina. Due to its nearness to the beach, there are always chances a tourist might spot some marine wildlife such as fishes or sharks in the canal. One can find various Budget Hotels in Dubai Marina to suit their needs. Just because these hotels cost a little less than the other five stars, don't be fooled. They are on par with the others regarding facilities and experiences. One can be sure to have a fun-filled, comfortable and relaxing holiday with their stay in this hotel with a budget.
Special Experiences
A traveler will experience all the special features that any hotel will have to offer. The budget hotels in Dubai Marina have all the amenities that make them as unique and comfortable as a luxury hotel. They have exercise rooms as well as pools. Some have spa and sauna services. Comfort Inn Marina offers sauna services to the guests. If one is willing to pay a little higher, they can avail other services as well such as the spa and massage parlor. Some have free parking and an activity room for children. Hotel apartments such as the Pearl Park Hotel Apartment have a steam room in addition to the sauna and spa. If these are over the budget one can opt for hotels that have basic facilities as well. The Sanctuary beach resort has a hot tub, spa, massage parlor and allows guests to bring pets to the resort. Hotels may also offer public transport services.
Facilities
All the budget hotels in Dubai Marina have wifi all over the premise. They all have basic facilities that are expected in any hotel such as luxurious beds, Ac as well as no Ac rooms, etc. Many hotels such as Best Western Beach Dunes Inn have business rooms as well as conference rooms for guests who are on business trips. This will ensure the traveler will have a comfortable, relaxing as well as productive holiday. They have safe deposit boxes, newspapers, laundry services, etc. Some hotels have a 24-hour help desk, with friendly and welcoming hotel staff to ensure the traveler has no problems and is settled in the hotel comfortably. Some hotels offer shuttle services to the airport. The Best Western Beach Dunes Inn offers translation services as well to help international travelers make the most of their holiday. A few hotels offer services for guests who are physically challenged such as wheelchair facilities and other facilities.
Dining
The budget hotels in Dubai Marina offer a wide range of dining experiences to suit the needs of the guests. They have complimentary breakfasts, and some serve it in the room. Multiple cuisines are being served at the restaurants at the hotels, all offering either buffet or a la carte. Some hotels have bars and offer nightlife. A wide range of liquor, alcohol and cocktails are served at the bars. The diner can enjoy a lot of Best Western Beach Dunes Inn dining services.
FAQs
Q1. Do the hotels offer airport pickups?
A. Hotels offer airport pickups and drops. Hotels may also offer shuttle services around the city or provide public transport tickets. One should check with the hotel before confirming.
Q2. Do the hotels have Spacious rooms?
A. One can always book a room depending on their requirements. The costs of the room vary based on the size a guest has opted for.
Q3. Do the hotels have a mini bar in the room?
A. It depends on the hotel. Some offer a mini bar in the room while some do not. One has to check with the particular hotel before booking.
Q4. Do budget hotels offer services such as spa and sauna?
A. A majority of the hotels do while some do not. One has to confirm with the hotel before booking.
Q5. Is the breakfast included in the room charges?
A. A vast majority of hotels include the breakfast in the room charges. One should confirm with the hotel before booking.
Even though one may feel like they don't have a lot of money to send, it should never stop one from exploring a new city and Dubai is one of the top ones one should pay a visit to. Form shopping to nightlife, Dubai has it all. The budget hotels in Dubai Marina have everything one could as for as well as value for money. No more worrying about being on a tight budget. One can have a relaxing, comforting as well as exciting experience at hotels such as Best Western Beach Dunes Inn, Comfort Inn Marina, Sanctuary beach resort, etc. One can even pot for apartments as well as housing services to suit their needs.