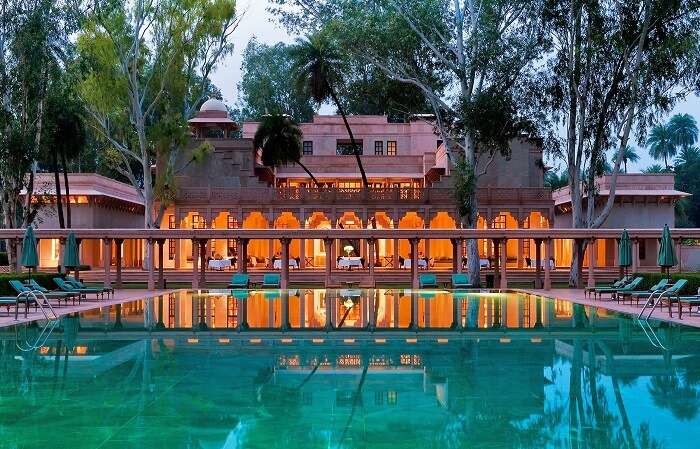 Arguably the most royal and decorated state of India, Rajasthan is home to a rich cultural history that is no less than being in a fairytale lasting 1000 years. Explore these hidden treasures of Rajasthan to fall in love all over again with the majestic province of heroes and kings.
There are countless places to visit in Rajasthan that divulge into the intriguing world of Rajputana history, pride, and culture. However, there are many places that have been overshadowed by others. These places offer numerous experiences that enhance holidaying experience of all kinds of travelers
Hidden treasures of Rajasthan
Long overlooked in favor of its popular counterparts, there are countless forts, resorts, and monuments that are desperately waiting for people to visit and enjoy these perfect vacation hotspots.
1. Lakshman Sagar Resort, Pali
What was initially built as a hunting lodge almost 200 years ago, has now been transformed into a paradise that offers an unbelievable level of comfort, luxury, and service to its visitors. With stylish individual cottages and an attractive swimming pool, Lakshman Sagar Resort is on top of the tree for an outdoor luxury stay.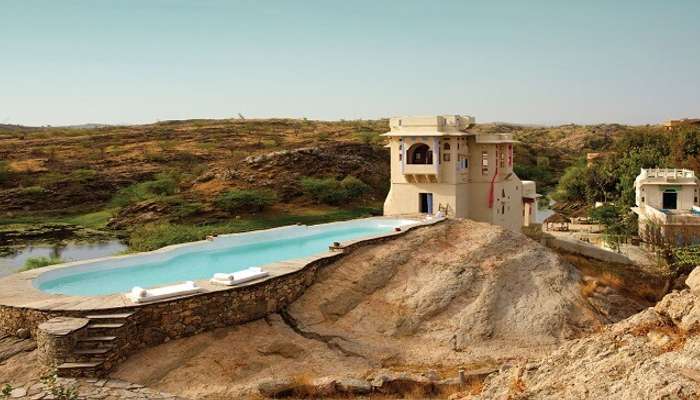 Suggested Read: Lakshman Sagar Resort: A Rajasthani Secret For Experiential Stay
2. Samode Palace, Jaipur
Bored of visiting the same old tourist sightseeing places in Jaipur? Drop by the Samode Palace to experience a regal richness on your next vacation. This 500-year-old palace is a testament to the Golden era of the princely states that presided within Rajasthan; each with its own story to tell.
This hidden treasure of Rajasthan doubles up as a property where people can spend their nights without having an unreasonable amount of chaos in a single destination.
Star attraction: The unique swimming pool that adds the cherry on top of this fabulous resort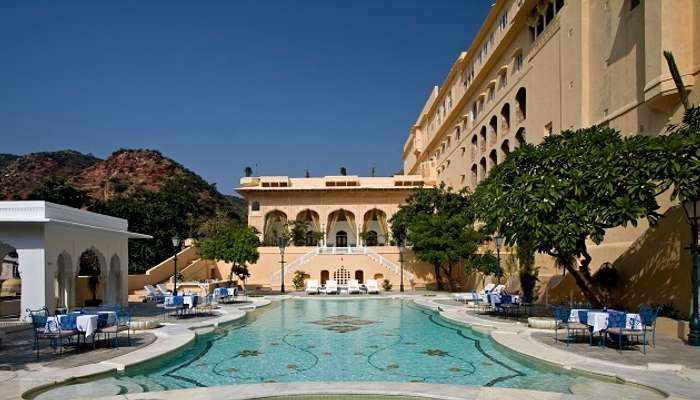 3. Mihir Garh Fort, Khandi
Yet another fort that gets not as much attention as it deserves, Mihir Fort is located 6 kilometers away from the city of Jodhpur. A medieval castle fortified in a desert terrain provides an excellent picturesque setting. Enjoy a romantic sunset from the terrace balcony, in the comfort of your accommodation, as the orange hues of the sky will create a memorable evening on your travels.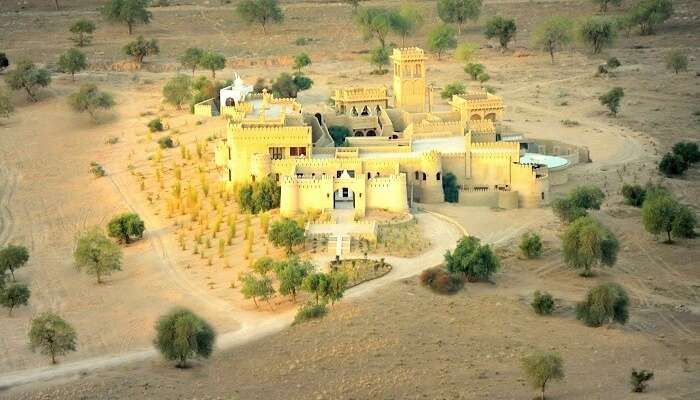 Suggested Read: Visit Chokhi Dhani, Sonipat To See The Best Of Rajasthani Culture And Cuisine
4. Barmer
Deep in the Thar Desert lies the town of Barmer which is famous for its mud houses and arid climate. Due to its location (185 km from Jaisalmer), a lot of adventure travelers can often be spotted in Barmer with their bikes and cars.
Like many other true hidden treasures of Rajasthan, Barmer also has beautiful forts and temples that amaze travelers.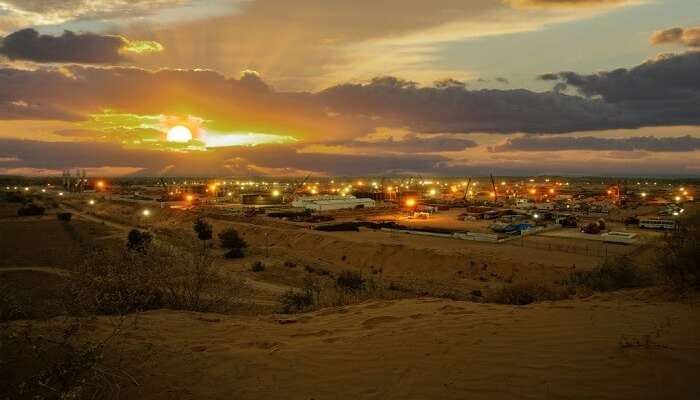 5. Jawai Leopard Camp
Jungle adventures are not easy to find in the desert landscape of Rajasthan. However, Jawai Leopard Camp experience is one of the cherished hidden treasures of Rajasthan.
Luxury camp accommodations are set up near the Jawai Dam in the Rajasthan for a surreal experience in birdwatching, leopard spotting, and stargazing. The camp offers nature walks and trekking for travelers who prefer to see more than just what is offered around the circumference of the campsite. Over the years, Jawai has become a revered glamping destination among international travelers.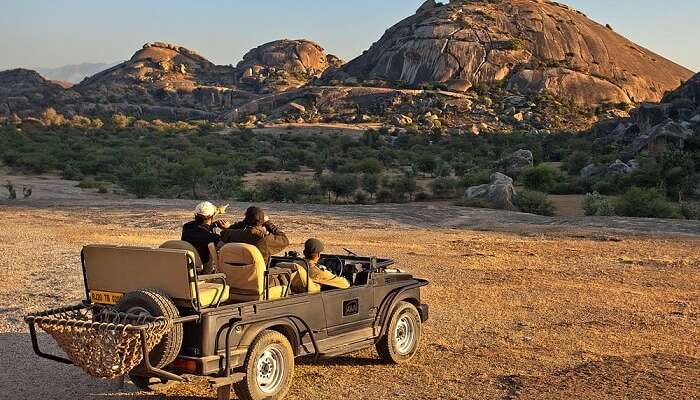 Suggested Read: Deeg Palace In Rajasthan: An Escape To The Royal Past
6. Amanbagh Resort, Ajabgarh
Over the past decade, multiple luxury resorts and hotels have opened in the Aravalli Hills catering to the ever-growing demand of domestic and international tourists seeking luxury accommodations for weddings, vacations, and corporate retreats.
However, nestled in the town of Ajabgarh, Amanbagh Resort has managed to remain under the radar for the majority of travelers. What qualifies it as one of the hidden treasures of Rajasthan is its architectural design and gorgeous ambiance that takes travelers to another dimension completely.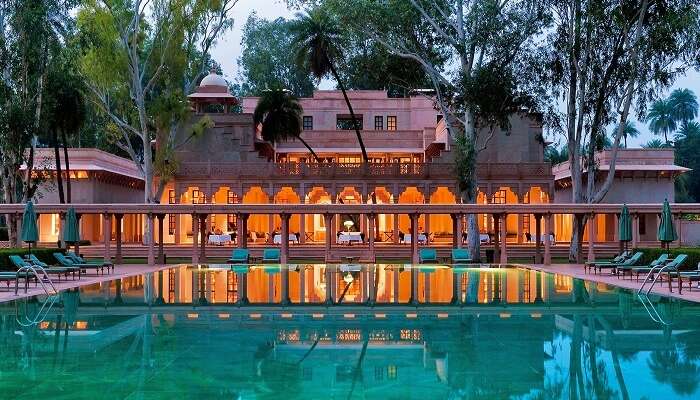 7. Ramathra Fort, Sapotra
The location of this fort in Sapotra holds the resort at a very advantageous position. Travelers visiting the Ranthambore Wildlife Sanctuary or the Bird Sanctuary in Bharati for an adventure trip should definitely consider a stay at the pristine Ramathra Fort Resort.
Currently owned and operated by Thakur Brijendra Raj Pal and his royal descendants of the kingdom of Karauli, Ramathra Fort finds itself in the creme-de-la-creme of heritage resorts in Rajasthan.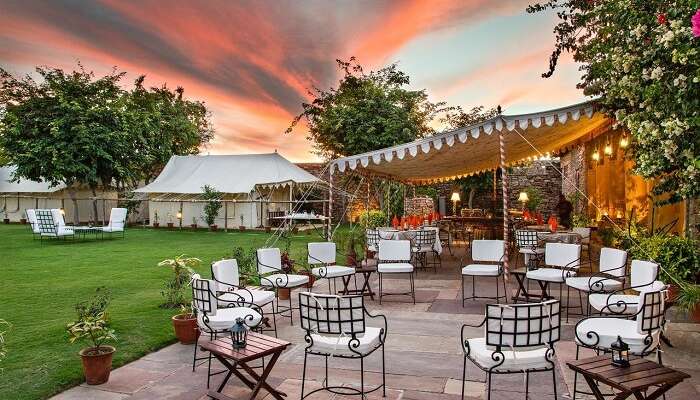 Suggested Read: 15 Best Resorts In Jodhpur For A Taste Of Luxury & Rajasthani Heritage
8. Rawla Narlai
Not all of Rajasthan is about palaces, forts, and royal kingdoms. There is enough (if not more) charm, vibrancy, and rich heritage in rural India as there are in the princely castles. En route Jodhpur travelers will come across the rustic and quaint village of Narlai.
A fully-immersed rural experience by the Rawla Narlai Heritage Resort offers romantic candlelight dinners at the step well, horse riding through the countryside, and exploring various sightseeing places like local temples, forest trails, and elephants walk.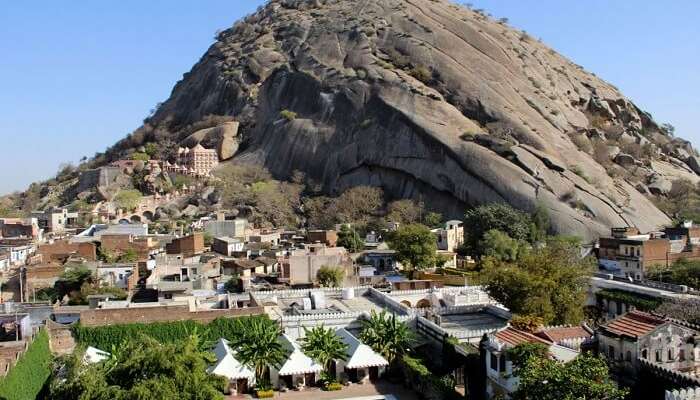 9. Osian
An ancient town located in the Jodhpur district, Osian was a major trading center of the silk route between the 8th and 12th century AD. Osian makes its presence well-known in the hidden treasures of Rajasthan with 16 gorgeous temples built all over the city.
Intricate designs, masterful craftsmanship, and revolutionary architecture can be seen in all of the temples in this ancient city.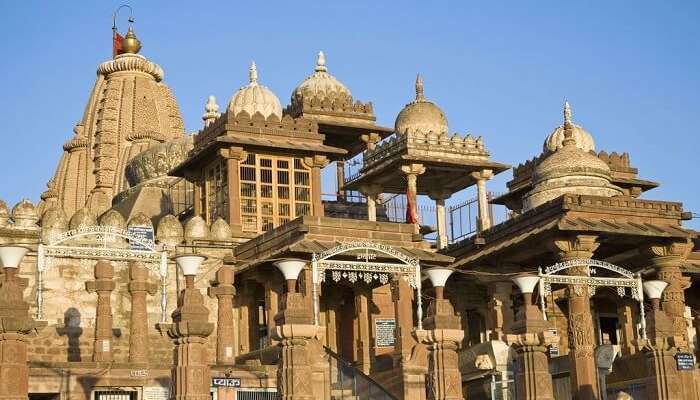 Suggested Read: Embrace The Winter Chill At These 15 Best Places To Visit In Rajasthan In November!
10. Magnetic Fields Festival, Alsisar
A perfect blend of modern music with the rich cultural heritage of India can be found at the annual Magnetic Fields Festival in Alsisar. Founded in 2014, this music festival underlines the spirit of Rajasthan by getting people together through, art, culture, and international music.
A relatively unknown event in the eyes of music lovers that happens every year in December- Magnetic Fields offers a wide range of cultural activities, musical shows, art workshops, and interpersonal sessions to inculcate a community-like ambiance.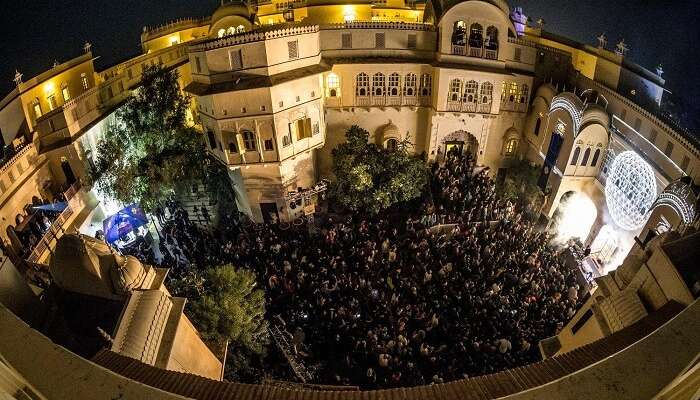 Forts, palaces, castles, music festivals, and rural havens. Such are the hidden treasures of Rajasthan that will compel any traveler to pack his bags, head out, and see these amazing places for themselves. You can also book a Rajasthan Tour Package with TravelTriangle to enjoy best of these destinations with the help of our travel expertise.
Frequently Asked Questions About Hidden Treasures Of Rajasthan
Q. What is Rajasthan famous for?
A. Rajasthan is particularly famous for its beautiful palaces, forts, amazing food, folk dances, and rich, vibrant culture. It is one of the most royal and decorated states of India.
Q. Which are the major tourist centers of Rajasthan?
A. Rajasthan is dotted with elaborate forts and palaces, making it one of the most popular tourist destinations in India. Some of the popular places to visit in Rajasthan are Jaisalmer, Jaipur, Jodhpur, Pushkar, Udaipur, Ajmer, Bikaner, Chittorgarh and many more!
Q. Which food is famous in Rajasthan?
A. Dal Bati Churma is one of the most popular local food of Rajasthan. Rajasthanis are die-heart food lovers and its quite evident from the way they prepare their foods.
Q. What can I buy in Rajasthan?
A. If you really want to see the best of Rajasthan, you should definitely visit their popular markets where you will find some most popular local items like carpets, spices, pottery, stuffed toys, paintings, jewelry, and so much more!
Q. When is the best time to visit Rajasthan?
A. Rajasthan is a desert area and is usually too hot and humid during summers. The most comfortable time to visit Rajasthan would be between October and March.
Q. How to reach Rajasthan?
A. If you are living in north India, a road trip is a great option via NH8. Rajasthan is also well connected to all other metro cities like Mumbai and Delhi by rail routes. If you are planning to travel by flight, you can choose between any of the three airports of Jaipur, Jodhpur, and Udaipur.
Q. Is Delhi Jaipur highway safe at night?
A. The Delhi Jaipur highway NH8 is the best way to reach Jaipur and the journey is quite enjoyable but make sure you are extra cautious while traveling at night.
Q. Is Rajasthan a good place for a honeymoon?
A. Absolutely! Romancing in the city of palaces can be quite an experience.
Looking To Book A Holiday Package?
Book memorable holidays on TravelTriangle with 650+ verified travel agents for 65+ domestic and international destinations.
---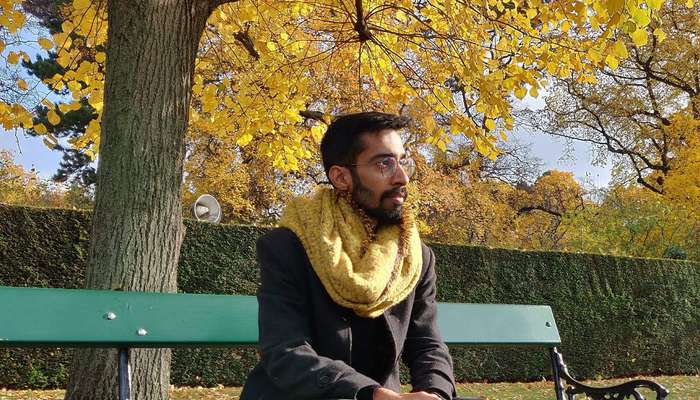 Comments
comments