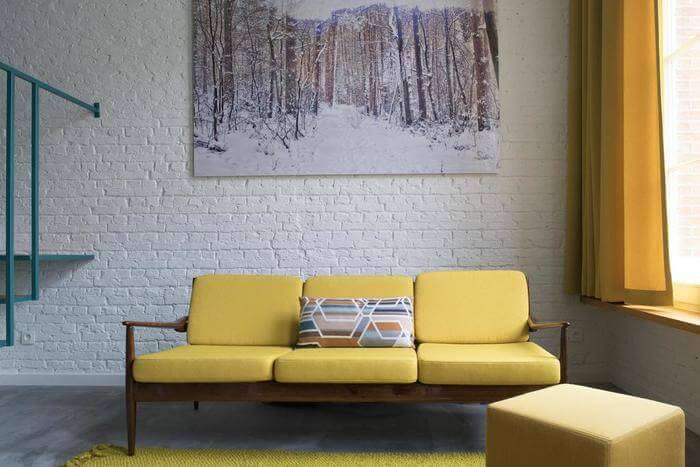 Belgium is one of those countries around in the world that does witness an overwhelming rush of tourists all throughout the year. Irrespective of the time of the year, the hotels around the place won't charge you any less. If you are stuck on a shoestring budget, availing the homestays in Belgium is actually a good enough option for you to look into. There will be several factors that might hinder your process of conviction, starting from the price range to the safety of the place, but, we will definitely try to ensure that you get the very best deals around. Consider this list of best homestays and choose the one which suits your budget!
9 Best Homestays In Belgium
Here is a long list of places where you can go and enjoy a comfortable stay amidst the finest views. Just in case you don't feel stressed walk through the top 9 best homestays in Belgium for your next trip to this European location.
1. Laurent

The beautiful "presidential suite" offered by Laurent in Rixensart, Belgium is one of the most commonly reached out homestays around in the area. The host provides with a very spacious double bedroom which helps you have a very comfortable stay around in the house. The host of the house has been doing this since 2016 and hence provides with some of the best experiences there is. They provide with the breakfast, so you wouldn't necessarily have to worry about that. If you are attending any kind of seminars around in GSK or IBK and need quick access to Walibi, this homestay is ideal. The house is also close to a nearby lake and even a supermarket.
Location: Rixensart, Belgium
Tariff: INR 2,457 per night
Must Read: Shopping In Belgium: Ten Places To Shop For Fantastic Chocolates To Chic Clothing
2. Be House

Next on the list of the homestays in Belgium is named as Be House. It is located around in the center of the city in Bruges, Belgium. They predominantly allow couples, single male and females looking out for homestay accommodation in Belgium. The host has been reviewed as one of the best in the area in terms of acceptance and hospitality. They provide with not just the lodging but all the necessary basic amenities one would possibly need to make their stay worthwhile. Kitchen, bathroom and even the basic internet facilities are all available around in the place. They welcome every kind of people of any ethnicity, race and such with their open arms.
Location: Bruges, Belgium
Tariff: INR 819 per night
3. B&B De Meren

If you want a historical stay at the peaceful town of Aarschot, host Jeanine has been welcoming international guests since way back in time. Homestay options around in the area are quite sparse so availing the options at hand is quite important. In this specific homestay options, you will not feel like you are away from home and rather quite the opposite. The apartment in question is located on the first floor in the premise of quite an ancient brewery. You get a number of places to explore around the place, ranging from churches to old buildings as well. Everything in the place is quite cosy and clean as well which further adds up to the fervour.
Location: Aarschot, Belgium
Tariff: INR 2,653 per night
Suggested Read: 10 Beaches In Belgium That You Must Visit On Your Trip
4. All Comfort Homestay

This is one of the best and one of the most inexpensive homestay options in Belgium. The host has been doing this since 2015 so you are assured of the kind of experience you will get there. The apartment is meant for accommodating one person only, so ensure that you don't go overboard with the same. You can have direct access to the kitchen and bathroom and the locality of the apartment is quiet and tranquil as well. It has a multitude of transport options around to get you places. The bedroom is also equipped with all the essentials, ranging from TV, fridge to free Wifi as well. The area is also well populated with a wide range of shops too.
Location: Quartier Miroir, Jette
Tariff: INR 2,183 per night
Suggested Read: Belgium Food 2022: The 10 Mouth-Watering Delicacies You Must Try!
5. Apartment In Etterbeek

Next on the list of amazing homestays in Belgium is the quaint apartment in Etterbeek. Rented out by the host Davide, this apartment is everything you need away from home. It is quite a new apartment so you wouldn't have to worry about moulds and such. Everything has been renovated recently. The apartment does come with two separate rooms – one bedroom and one seating area with a guest bed. The flat does have a cat so if that's something offsetting, turn back now. There are 2 toilets and even a little garden.
Location: Etterbeek, Belgium
Tariff: INR 2,457 per night
6. Houseboat Homestay

Now, this is something intriguing, right? If you have been meaning to enjoy staying inside a luxurious houseboat while in Belgium, you got your prayers answered. The boat can accommodate 7 people at a time. There are 3 separate bathrooms and 2 saloons. The houseboat also has a fully equipped kitchen which further adds to the excitement of the stay.
Location: Coupure Haven, Brugge
Tariff: INR 2,293 per night
Suggested Read: Belgium Nightlife: 5 Ways To Enliven The Dark Hours!
7. Jabbeke

Finding a place to rent out or stay in Jabbeke is next to impossible at times. Homestay options are quite limited but the one hosted by Filip is one of the best in the area. It is just around 7 km away from Bruges and 15 km away from the beautiful sea beaches. The accommodation consists of 2 single beds. The breakfast is made with the freshest of the beds and locally sourced products. You can even request for dinner if that's something you are incapable of preparing.
Location: Jabbeke, Belgium
Tariff: INR 2,470 per night
Suggested Read: Tomorrowland Belgium 2022: All You Need To Know For Experiencing The Ultimate Music High!
8. Citizen Jane Apartment

Last but not least is the popular homestay in Antwerp which is hosted by Jane and her husband. The couple stays together in their house and have one room that they rent out to people who want homestay options in Belgium. They have been doing this for many years and everyone who has stayed with them has nothing but good words to say about them.
Location: Bredabaan Avenue, Saint Michael College, Antwerp
Tariff: INR 2,041 per night
9. Albert Molière

Being one of the most famous homestays in Belgium, Albert Moliere is located in Brussels and is the perfect option for those who love rooms with comfortable bed and amazing views. This homestay provides all necessary facilities like WiFi, TV, Breakfast in bed, car parking and more. Located in the main city, this homestay is quite near the markets and tourist attractions.
Location: Avenue Albert 168, Vorst / Forest, 1190 Brussels, Belgium
Tariff: INR 7818
Further Read: 15 Festivals In Belgium In 2022 That Will Fill Your Life With Unparalleled Jubilance
Have you already decided where do you want stay while in Belgium after reading this listing? If yes, then don't wait and make plan your holiday in Europe while enjoying a relaxing vacation in one of these exotic homestays.
---
Looking To Book An International Holiday?
Book memorable holidays on TravelTriangle with 650+ verified travel agents for 65+ domestic and international destinations.
---