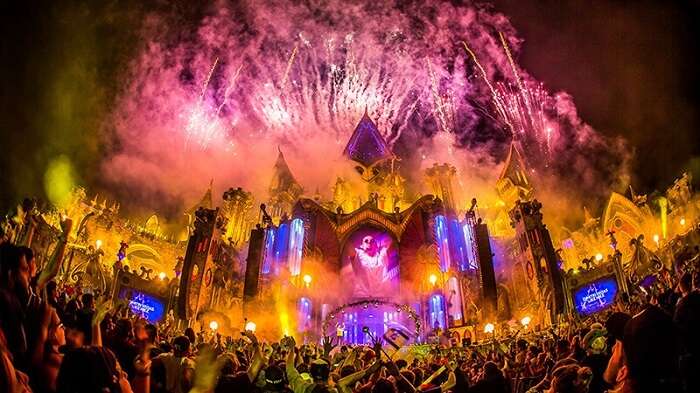 If music is what gets you high and witnessing the best DJs of the world has always been your dream, or if being a part of the madness is your thing, then Tomorrowland Belgium is where you need to be today, tomorrow, and forever! Being the world's biggest and craziest electronic music festival, Tomorrowland is an ultimate experience to have at least once in your life. But if 'Is it really worth the hype?' is the only thing that has been stopping you till now, we are here to decode it for you. See Tomorrowland's evolution over the years.
From what exactly is Tomorrowland festival to how much a does a trip cost, here are the answers to every question that has ever been on your mind. So, start scrolling and take a look. We hope this detailed guide will help you plan your trip to this musical extravaganza smartly and effortlessly!
What Is Tomorrowland Belgium?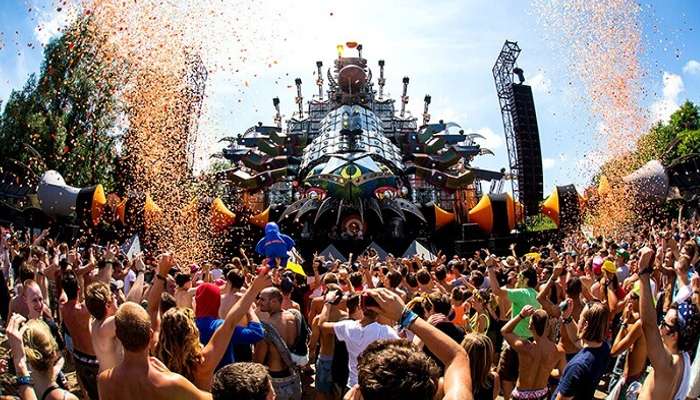 Offering the ultimate high, Tomorrowland festival is the best and the biggest electronic music festival in the world that takes place in Boom every year. It not only unites tens of thousands of music lovers from more than 200 countries under one roof but also brings them closer. With its inception in 2005, the Tomorrowland music festival has only featured the best of artists, techno, and stage designs every year. If there's one event in the world that has truly given meaning to music and is the god of all the festivals, it is this!
When & Where Is Tomorrowland Happening?
Like every year, the music festival will be taking place in Boom, Belgium, during the last two weekends of July wherein Tomorrowland 2019's theme is The Story Of Planaxis. It focuses on a man exploring an underwater secret not known to the rest of humanity.
Tomorrowland 2019 Dates: 19th to 28th July
Tomorrowland 2019 Location: Provincial Recreatiedomein De Schorre, Boom, Belgium
Find the details about Tomorrowland 2019 Lineup here.
Suggested Read: Belgium Travel – Cockpit Of Europe: A Mini Guide To The Unique Side Of Belgium
---
Europe Holiday Packages On TravelTriangle
Explore the most beautiful places to visit in Europe, from Paris to the Venice canals and from the Greek islands to the Swiss Alps. Book customized packages by expert agents on TravelTriangle. Inclusive of airport transfers, cab, resort, sightseeing, and meals. Best holiday experience Guaranteed. Book Now
---
What's So Exclusive About Tomorrowland?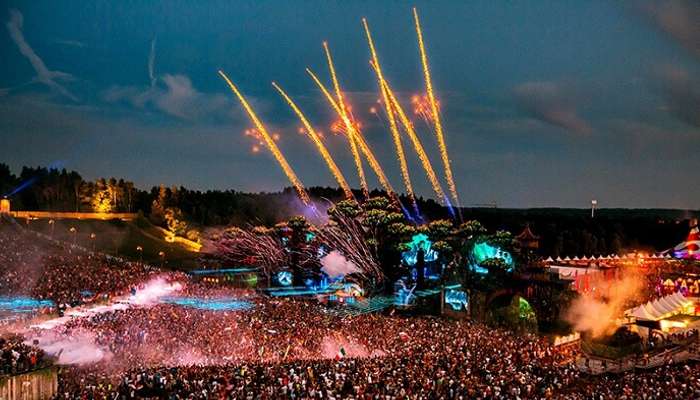 Featuring more than 1,000 famous DJs & artists like Hardwell, Vini Vici, Lost Stories, Alan Walker, San Holo, Oliver Heldens, and more, Tomorrowland festival is a one-of-its-kind music festival in the whole world.
The festival not just preaches 'Live Today, Love Tomorrow, Unite Forever' to the music lovers across the planet, but also ensures that they believe in it.
Apart from mind-boggling and soul-satisfying music, Tomorrowland festival also boasts around 15 spectacular stage designs and breathtaking fireworks.
What's more? It brings more than thousands of people from over 200 countries under one roof and unites them all with the magic of only one language, music!
Suggested Read: 10 Places To Visit In Belgium That Make The Country Irresistible
Tomorrowland 2019: Tickets Cost & Registeration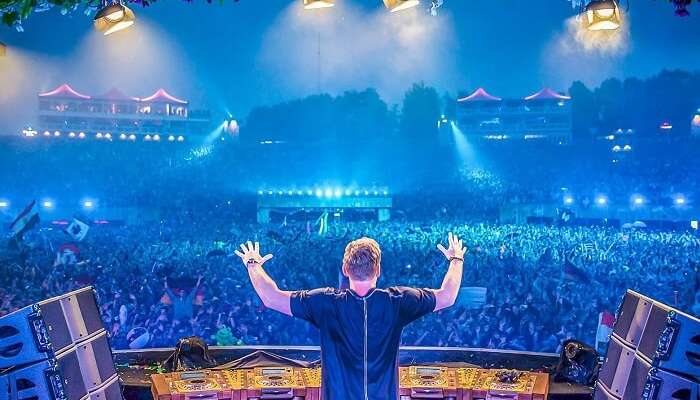 Image Source
It's no secret that the tickets for Tomorrowland Festival in Belgium gets sold out pretty soon and finally getting one is nothing less than luck either. But, if 'how much does it cost' and 'what ticket to buy' are your primary concerns, then you need to know that entry to Tomorrowland music festival requires both patience and money. Apart from this, of course, spontaneity!
While there are single day tickets like Magical Friday Pass and Incredible Saturday Pass, there is a major weekend ticket called Full Madness Pass. And every ticket has two types: regular and comfort that define the kind of access you can enjoy during the event. Apart from this, there are also proper Dreamville packages, Global Journey packages, B2B and Table packages that include accommodation and transfers respectively.
1. Tomorrowland Belgium Tickets 2019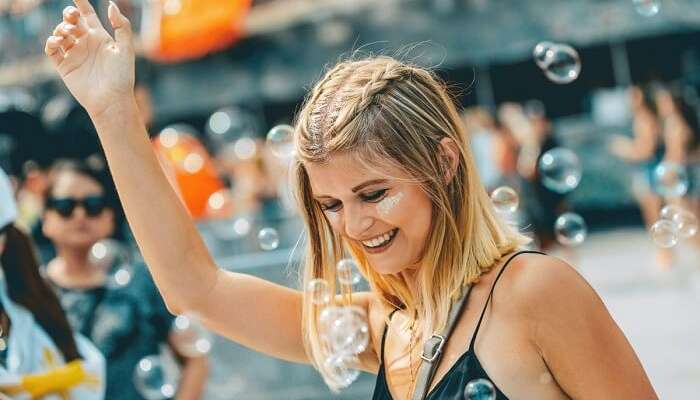 Full Madness Pass: € 225 (pre-sale) & € 281 (worldwide sale)
It gives general access to Tomorrowland music festival during any one weekend (service fee is excluded).
Full Madness Comfort Pass: € 380 (pre-sale) & € 496 (worldwide sale)
It gives general access to Tomorrowland, and the comfort (VIP) zone at the Mainstage & 4 other stages during any one weekend (service fee is excluded).
Magical Friday Pass, Incredible Saturday Pass & Glorious Sunday Pass: € 94 onwards
It gives general access to Tomorrowland music festival only on the respective day (service fee is excluded).
2. Registration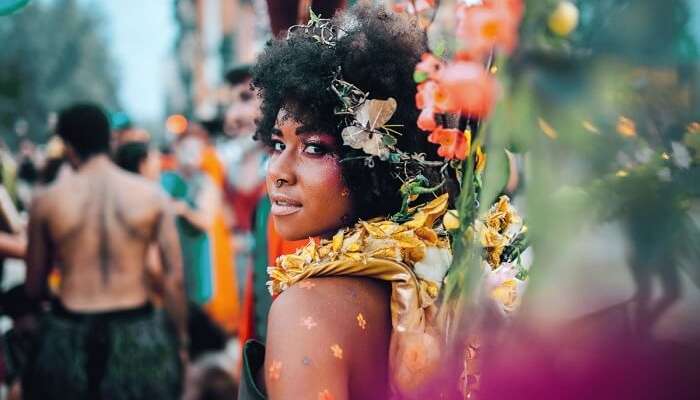 Image Source
While there's no guaranteed way to get tickets as they are given on first come first basis, the best way to make sure you have more chances of getting on the final list is by registering correctly. Here a few tips for the same:
Make sure you pre-register the day the pre-registration starts and provide all the essential details like name, contact number, and email id. Also, ensure that the information you enter if of the person for whom you're buying the ticket as the name needs to match with the festival bracelet.
Avoid buying the tickets from third party websites as they can be a scam.
Inform your bank well in advance that you're going to make an international transaction so that you do not face any errors while buying the ticket.
Suggested Read: 10 Things To Do In Belgium That Are Fun, Delicious, and Delightful!
Where To Stay During Tomorrowland 2019?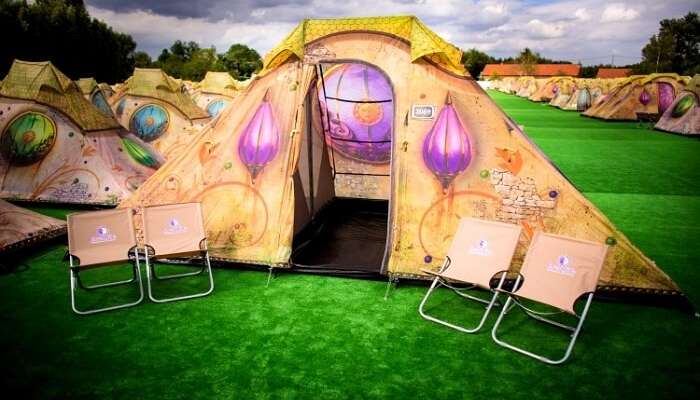 While you can easily find good hotels in Boom, Belgium, the best place to stay during Tomorrowland is its festival ground, DreamVille. A vibrant city where people from different cultures meet, eat, and relax together during the music festival, DreamVille offers a wide range of accommodation. From Relax Rooms to Tents and from Cabanas to Mansions, a two-person tent package usually costs around € 855 and includes Full Madness Passes, accommodation, access to The Gathering, Dreamsville Marketplace, and the basic sanitation facilities.
So, if you're someone who prefers a value for money deal and doesn't like carrying a lot of luggage at the same time, this is where you need to stay during the Tomorrowland music festival.
Suggested Read: 10 Hotels In Belgium That Make You Feel At Home
Where To Eat During Tomorrowland 2019?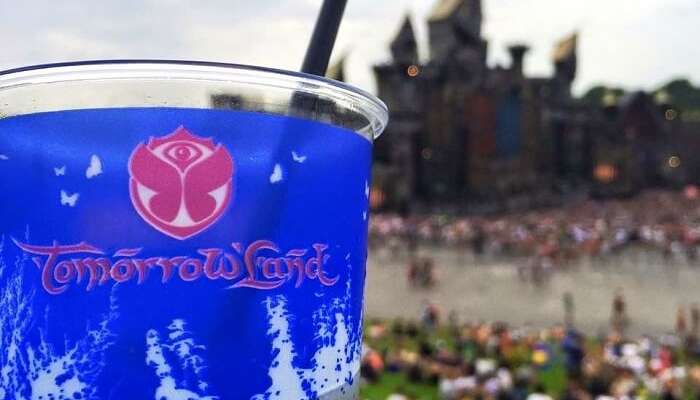 Food is one thing that you don't have to be concerned about at all if you're going to Tomorrowland because this music festival actually serves the world on a platter. And as per the reviews so far, it is nothing less lip-smacking! From letting you bring your own food & drinks to the campsite to making you indulge in flavors from across the world during the festival, Tomorrowland truly knows how to keep your taste buds satiated.
Apart from the festival, there are numerous restaurants and outlets in the city of DreamVille as well. So, there will always be places to eat around. But since Tomorrowland is a cashless festival, you'd have to buy tokens before entering the ground, which you can then use to eat & drink around.
Suggested Read: Belgium Food: The 10 Mouth-Watering Delicacies You Must Try!
What To Pack For Tomorrowland 2019?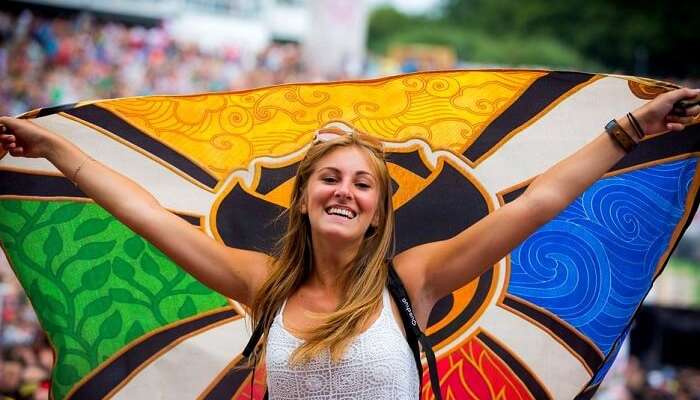 The weather in Boom, Belgium during the month of July varies between 23° Celsius to 14° Celsius, which means colorful summer dresses and shorts is what you need to pack for this ultimate music festival this year.
A few other things that you must pack are:
A pair of cool sunglasses
Comfy summer outfits
A camera that helps you capture the music madness
A few munchies and drinks for the campsite
Comfortable shoes
Essential medicines
All your travel documents
Suggested Read: 12 Traditional Festivals In Europe That Will Up The Fun Factor Of Your Euro-Tour In 2018-19
How To Reach Tomorrowland Belgium?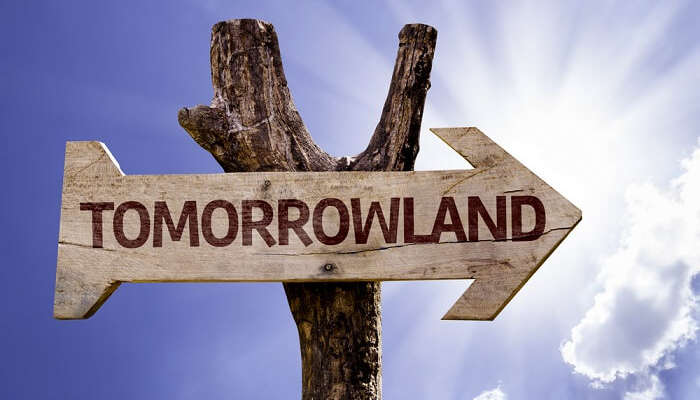 Tomorrowland takes place at a recreation area, De Schorre, in Boom, which is situated in Belgium between Antwerp and Brussels. The festival ground can be reached easily by train, car, or bus once you're in Brussels or Antwerp. But if you're wondering how to make it to the festival from India, the best way is to take a Global Journey Package that offers an out of the world experience.
This Global Journey Package includes air tickets from Delhi or Bombay, accommodation in DreamVille/hostel/hotel, a full madness pass (regular or comfort), a newspaper, a Tomorrowland souvenir bag, and all necessary transfers.
Suggested Read: Celebrate Christmas In France For A Majestic, Magical, And Merry Holiday
How Much Does A Tomorrowland Trip From India Cost?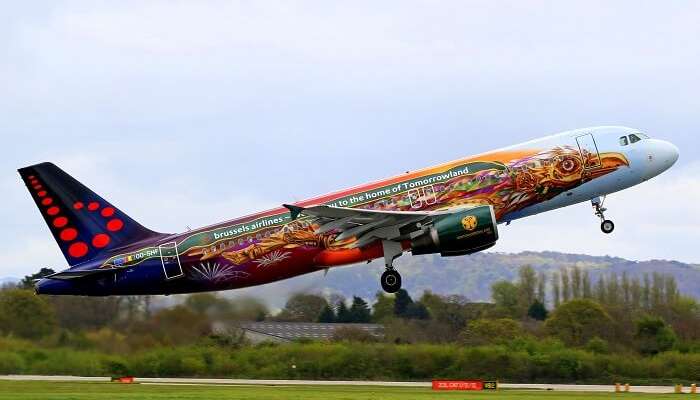 Given how kick-ass this world's biggest music festival is, a trip to it from India, of course, doesn't come for cheap. But it is definitely an experience worth every dime, and we can vouch for it.
A round-trip flight from India costs around INR 40,000 whereas the pass costs around INR 23,000 or more depending on the type of ticket you buy. Apart from this, local traveling and a budget stay in a trip to Brussels or Antwerp costs around INR 10,000 and INR 20,000 respectively. All in all, it costs more than INR 93,000 for a trip to Tomorrowland after you include miscellaneous expenses as well.
On the other side, a Global Journey Package costs around INR 1,30,000 to INR 2,25,000 (depending on the type of accommodation you choose) as it includes everything from flights to festival pass and from stay to local transfers.
Further Read: 15 Hotels In Brussels That Suit Every Type Of Traveler
Have more questions related to the music festival of the world? This guide has all the answers you need. Get packed, plan your Europe vacation right away! Want us to help you plan your trip? Feel free to comment below or get in touch with us and we'd try our best to help you be a part of this ultimate musical journey! Do not forget to share it with your friends.
Frequently Asked Questions About Tomorrowland Belgium
Q. Does Tomorrowland always happen in Belgium?
A. Yes, the amazing Electronic Dance Music festival, Tomorrowland is always organized in the town of Boom in Belgium.
Q. Is there an age limit for Tomorrowland?
A. 18 is considered to be the minimum age to attend the music festival of Tomorrowland. You are required to bring a proof along in order to enter the festival without any hassle.
Q. Is Tomorrowland in Belgium held every year?
A. Yes, Tomorrowland in Belgium is held every year.
Q. What is the largest music festival in the world?
A. Some of the biggest music festivals in the world are Woodstock, Glastonbury, Exit and more.
Q. How much does it cost to go to Tomorrowland?
A. It costs INR 8000 to go to Tomorrowland.
Q. Where in Belgium is Tomorrowland?
A. The Tomorrowland music festival is held at Bouckaert Farm.
Q. What time do Tomorrowland Tickets go on sale?
A. The sale of Tomorrowland Belgium 2019 tickets will begin in late January and early February. the sale of Global Journey packages begins from 19 January, Worldwide Pre-sale will start from 26 January, and the WorldWide Ticket Sale is from 02 February.
Q. How much is a Dreamville pass for Tomorrowland?
A. A day pass for Tomorrowland costs you from 88 Euros to 110 Euros and sells the quickest. the three-day Full Madness pass costs you from 225 Euros to 272 Euros. The Global Journey pass that covers round-trip airfare and lodging will cost you 2,000-2,370 Euros.
---
Looking To Book An International Holiday?
Book memorable holidays on TravelTriangle with 650+ verified travel agents for 65+ domestic and international destinations.
---
Comments
comments