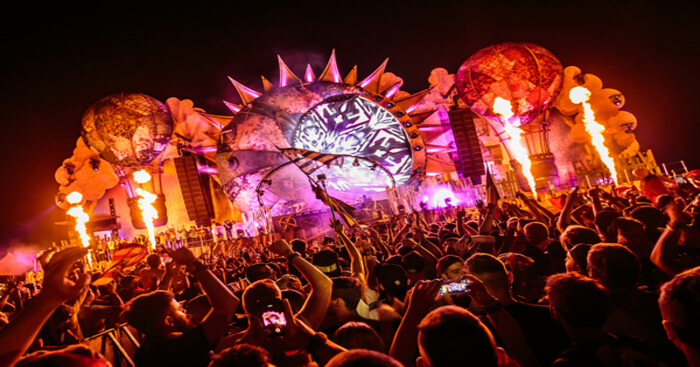 Belgium, the country that has given us the finest chocolates, beer and more, greets a night owl with open arms. This lovely country has got it all regardless of what you prefer to go for. When we speak of Belgium nightlife, there are plenty of options to consider – right from clubbing to a hypnotic music festival like the legendary Tomorrowland itself.
We've crafted this exclusive list for you, so you don't have to browse through the internet to know what's perfect for you in this paradise.
1. Indulge in a beer tasting tour to the breweries
Of course a trip to Belgium is incomplete if you are not chugging its authentic native beer. A tour through the breweries is something that has to be on your list while you are here. Feel alive as you taste different types of Belgian beers, such as Trappist, Abbey, Wheat, Bock and others. Even if you aren't a beer person, you will definitely fall in love with what this country has on offer. Just so you know, there are also Belgian beers brewed by monks, so don't miss that either.
Best breweries in Belgium: Duvel Moortgat Brewery, Westvleteren Brewery and Palm Breweries
2. Be a part of hypnotic music festivals
Belgium and music festivals combine to whisper magic! World's most-awaited music festival, Tomorrowland is also held at this stunning country. When we say this, we know nightlife in Belgium is nothing like any other place. Besides the mentioned music festival there indeed are many choices to pick from. You get to groove on the masterpieces by world's renowned DJs, the lineup is always breathtaking. So, dress your best and lose yourselves!
Music festivals in Belgium: Tomorrowland, Rock Werchter, Pukkelpop, Dour and Deep In The Woods, among many
Suggested Read: 10 Things To Do In Belgium That Are Fun, Delicious, and Delightful!
3. Dance the night away in the techno pubs
The nightlife in Belgium, or any other place, has no meaning if the clubbing scenario is not top-notch. Although Belgium is not famed much for Techno Tourism, it's fun to dance the night away with the locals, to the music curated by local Belgian talents. Brussels and Antwerp are two major places where the clubbing scenario is at its best.
Best clubs in Belgium: Fuse, You, Café d'Anvers and Spirito Brussels
4. Peek into some fun as you attend the drag cabaret performance in Chez Maman
Maman is the happening drag bar you must visit if you seek to have some fun experience of Belgium nightlife. The bar counter here turns into a stage, and all you have to do to enter is knock away. Females are usually not allowed to enter, it will be better if you confirm beforehand. Whether you are gay or not, this is the place to be for an amazing night away. The vibes get wilder especially during Halloween and Christmas.
5. Make the most of street parties as you amble
Everyday is a party in Belgium anyway, but there are days when the streets of cities and towns are adorned. Everyone from children to senior citizens gather to celebrate. People dance, drink and sing all night, all day. The streets get more happening especially during Gay Pride in May, Carnival in February and Zythos Beer Festival held in April.
With so much to look forward to, you know you're in for a treat when it comes to Belgium nightlife. If you wish to explore this stunning country, without a hassle, our Belgium tour packages would be the right pick for you! You can also customize the itineraries as per your liking and budget.
Suggested Read: 10 Hotels In Belgium That Make You Feel At Home
Comments
comments