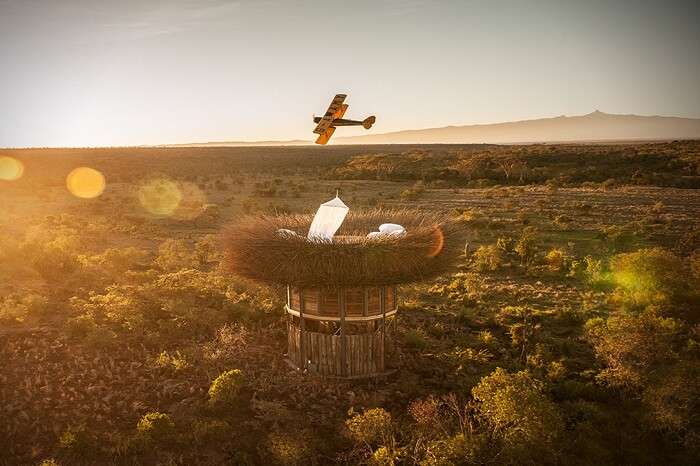 Never in your wildest dreams would you've ever thought of staying in a bird nest set on a riverside but thanks to a collaboration between Segera and NAY PALAD, your dream can come true now.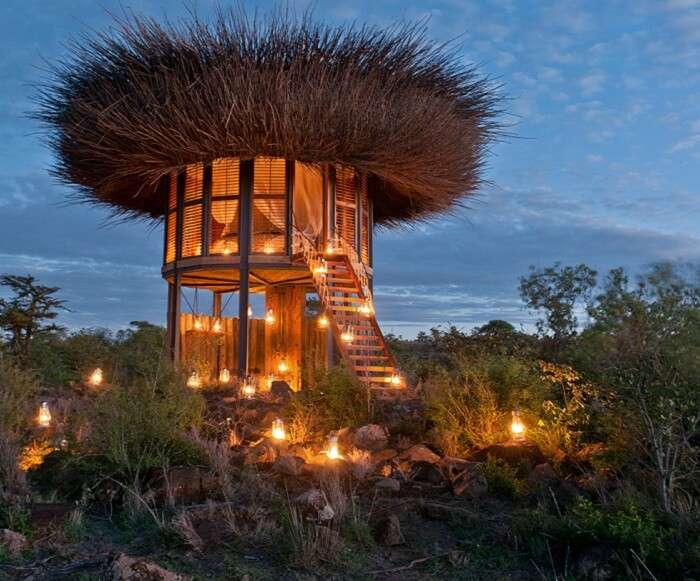 Suggested Read: The Vipp Shelter In Sweden Brings You Closer To Nature By Building Your Private Hotel In The Forest
The NAY PALAD Bird Nest offers a unique staycation where you can nest and sleep like a bird. Set above the ground, one can experience a 360 degree view of the surrounding wilderness and enjoy the sweet life of a bird.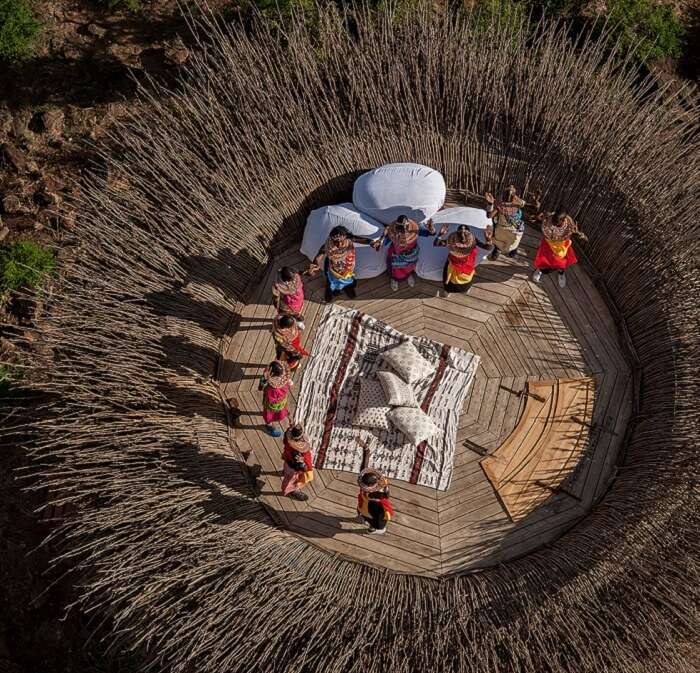 Suggested Read: Top New Luxury Hotels In The World Where Every "Good Life" Lover Should Definitely Holiday At!
Location: Segera Retreat, 60,000-acre wildlife reservation in the Laikipia Plains (Kenya)
Tariff: $1500 per night
Architecture: Segera and NAY PALAD along with architect Daniel Pouzet
How is the experience like?
After a game drive, the guests are taken to the NAY PALAD Bird Nest just before sunset. The nest is lantern lit and has culinary delights and champagne laid out in the open area on the top. Guests can choose to get their beds arranged outside in the open or in the shelter on the first floor. Decked with precious linens and hot water bottles, guests have the comfort of falling asleep under the open sky or in the cozy shelter.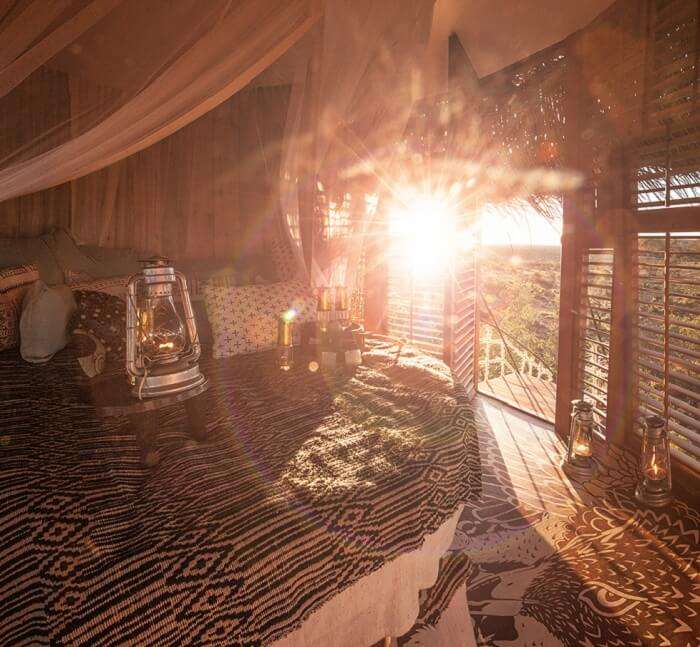 Suggested Read: Hanging Hotel In Canada: Free Spirit Spheres Are Here To Satiate The Wanderlust Of Free Souls!
In the morning, you are woken up to the sounds of animals and nature and are served a picnic breakfast. Dining in the company of giraffes, elephants, and other wild animals is truly a treat to the senses and an experience you won't forget in a long long time.
Accompanied by a fully equipped bathroom, the NAY PALAD Bird Nest is technically designed to hold two members but can also accommodate a family if the members agree on sleeping under the stars and also in the shelter.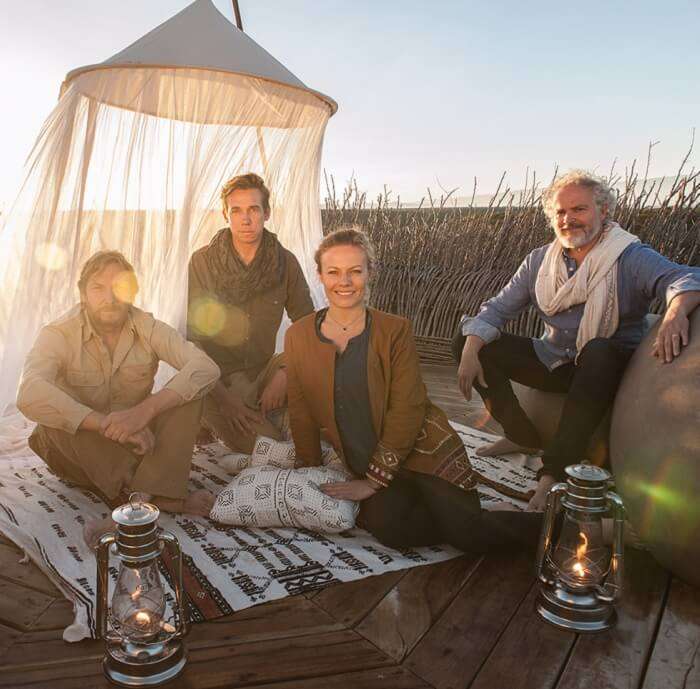 Suggested Read: These 10 Best Floating Hotels In The World Are Perfect For Those Who Don't Wanna Stay Still
Staying here is truly a once in a lifetime experience and the intimate connection that one can find with nature here will stay in your heart forever.
Comments
comments