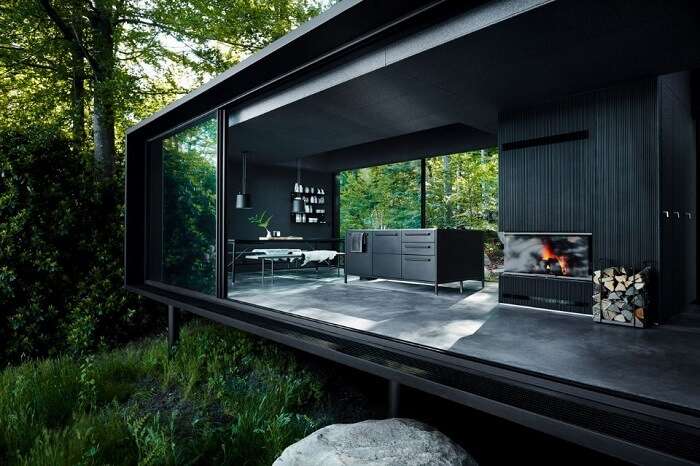 Ever dreamt of having a private hotel or enjoying a holiday stay in a hotel built exactly at a spot of your own choice? If yes, the Vipp Shelter in Sweden is the magical retreat that would help you in living your dream. If not, we bet that you would because this wilderness retreat is the ultimate place for staying close to nature, and closer to oneself.
Located near Lake Immeln in a Swedish Forest, this sweet retreat and concept has been designed by Vipp (a company that originally dealt with the production of steel) with an aim to create a perfect escape for those who wish to check out from the everyday life and check-in into serenity of nature. And for this, all you've got to do is pick a spot in the forest where you want your shelter to be built.
What Is So Exclusive About The Vipp Shelter?
This Vipp Shelter in Sweden is also called as a "battery charging station for humans" by Kasper Egelund, the CEO of the company as it offers the golden opportunity to connect with nature and soak some peace. The steel shelter has dark toned interiors, two levels – of which the bedroom and bathroom are shielded for privacy and the living room & kitchen which have an impressive floor-to-ceiling view of the gorgeous forest.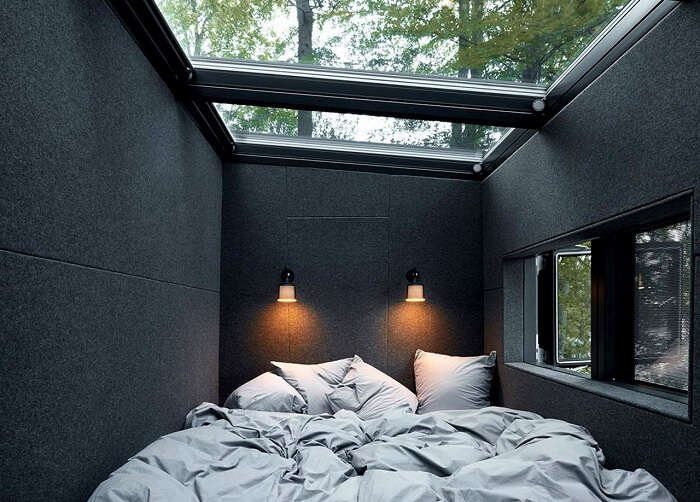 Suggested Read: 25 Breathtaking Photos That Will Inspire You To Travel
While there is no TV or modern day technology equipped in the shelter, it does have a widescreen window that offers a view of the breathtaking beauty of nature. Apart from that, the shelter has every basic need and service, and can be a home to four people at one time. And though there is no room service or a restaurant nearby, the kitchen and fireplace can be used to the utmost for enjoying a lovely meal with your loved ones.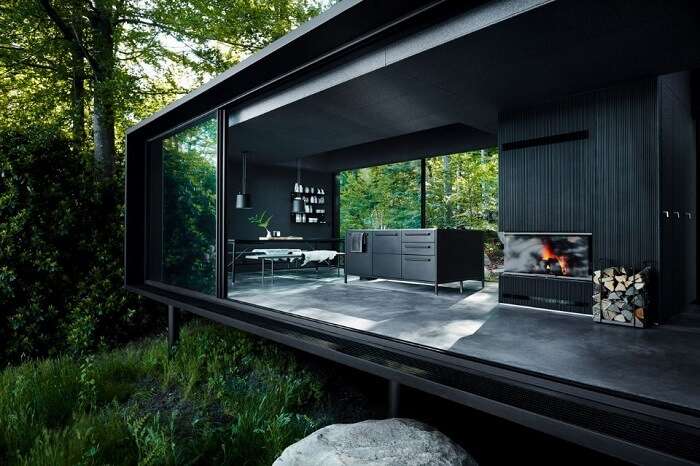 Suggested Read: Your Perfect Travel Companions: Here's A List Of Top 15 Best Books To Read On A Holiday
What's even more mesmerizing about the Vipp Shelter in Sweden is the fact that while you can get your own hotel built at your favorite spot in the lap of nature and buy it, you can also choose to stay for a night at a prefabricated shelter.
How Much Does It Cost?
The duration for production of each shelter is usually around six months, and for assembling it is three to five days once the location in the forest has been chosen. The price for the same comes with a heavy price tag, i.e. 485,000 Euros if you wish to buy the retreat, and around 1000 Euros for two if wish you to stay for a night.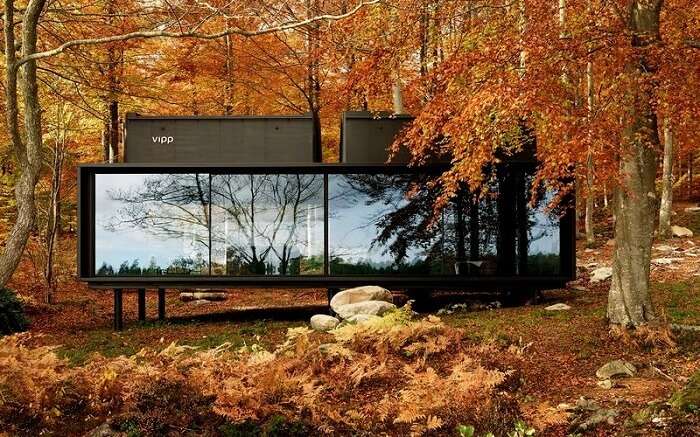 Suggested Read: Here's Why You Should Book Your Air Tickets In January
But since the company opens up a limited number of bookings in already constructed retreats every year, it is best advised to book your stay months in advance.
So, would you be heading for an ultimate escape to this Swedish retreat? Do let us know what you're dreaming of in the comments below.