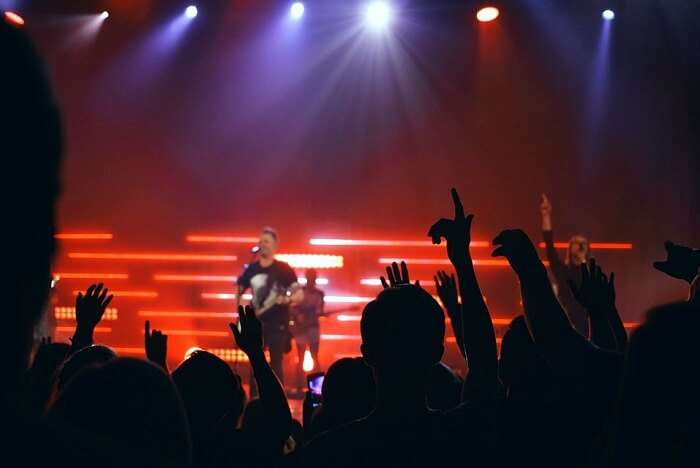 A wild night out experience will give you a vacation worth telling about to your friends and family. And if you are headed to Slovakia this year, you don't need to worry about the nightlife at all. Although comparatively smaller in size than the neighboring nations, Slovakia nightlife is sparkling, vibrant and worth experiencing.
Top 12 Slovakia Nightlife Experiences
Slovakia has some of the best pubs, bars, and clubs in the world and. It is a favorite destination among the tourists looking for some evening leisure. We have compiled a list of top 12 Slovakia nightlife experiences. Have a look:
1. Subclub

One of the most happening underground music clubs in Bratislava, Subclub will give you an experience that you'll hold on to. With a capacity of 400, this nightclub has been in action since 1993. It is known for hosting some of the best musical events in the city. Thus, it is evident that Subclub is a happy place. Its USP is that it has something for everyone. Whether you are a fan of drum & bass, techno, minimal techno, or ska and crossover, Subclub won't disappoint you. The club nights organized here is a perfect mixture of all the cultures and are an absolute delight.
Location: Nabrezie Arm. Gen. L. Svobodu, Bratislava, Slovakia
2. Baudelaire Evil Flowers Bar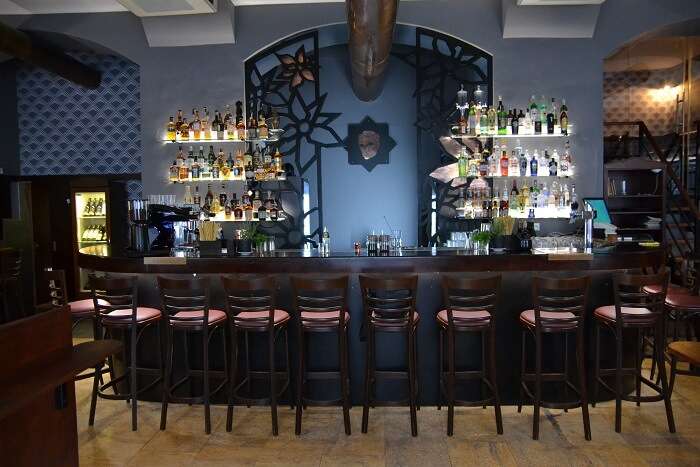 In case you want to enjoy the nightlife of Slovakia albeit in a quiet way, head to Baudelaire Evil Flowers Bar. The Bohemian spirit of the bar will mesmerize just about anyone. The bar has a spacious hall along with a separate smoking area. The place is well known for serving local wine, beer and, cocktails. The bar doesn't serve food, so we advise you to eat your fill before heading here.
Location: Panska 6, Bratislava, Slovakia
Must Read: 35 Best Places To Spend Christmas In Europe: Where Festivities Breathe Magic Into The Air!
3. Trafo Music Bar

Trafo Music Bar is known for its extravagance. The bar is very similar to London clubs and is undoubtedly, one of the most fashionable and stylish bars in Bratislava. The 15 m long bar counter is one of the prime attractions of the bar. That and the resplendent live music attracts people from far and wide. For a highly energetic and vibrant evenings filled with lots of dance and entertainment, head to Trafo Music Bar. No one can deny the fact that an evening spent here with friends and family would be cherished for a lifetime.
Location: Venturska 1, Bratislava 811 01, Slovakia
Suggested Read: 10 Mountains In Europe That Will Put To Test All Adrenaline Junkies
4. Nu Spirit Bar & Lounge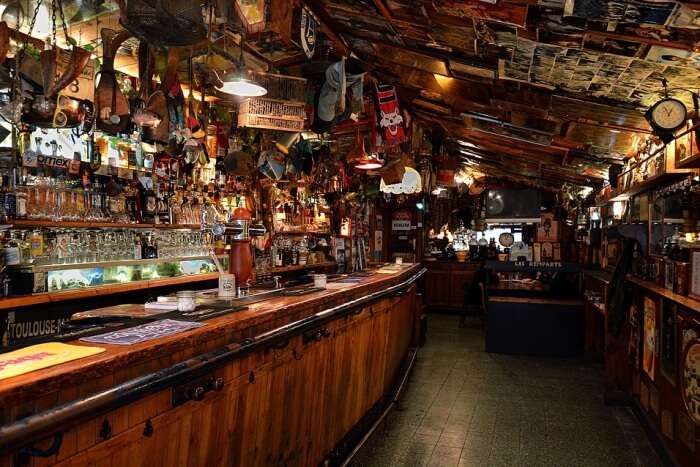 Yet another busy and vibrant bar for enjoying the Slovakia nightlife is: No Spirit Bar & Lounge. The bar provides you with an appropriate opportunity to enjoy good and relaxing live music any day of the week. From jazz to hip-hop, it has a lot to offer. Witnessing people congregate at the entrance of the Nu Spirit is a common sight. The place is quite popular with those who have a penchant for making friends.
Location: Medena 16, Bratislava 811 02, Slovakia
Suggested Read: 13 Frolicsome Beaches In Europe For All The Excited Beach Bums Across The Globe
5. UFO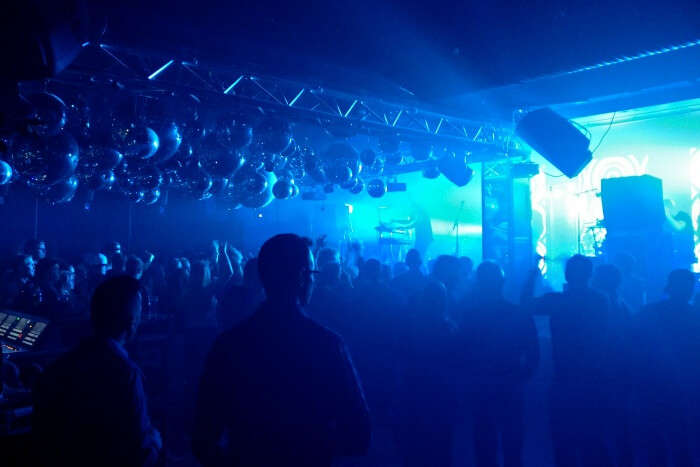 If there was an award for the most innovative bar names, UFO would bag it. An interesting name coupled with an appealing interior design, UFO is popular with locals and tourists alike. The restaurant offers you an opportunity to relish quirky international cuisines while enjoying a breathtaking view of the river. The illuminated city in the backdrop adds to the dining experience.
Location: Most SNP, Bratislava 851 01, Slovakia
6. Sun Deck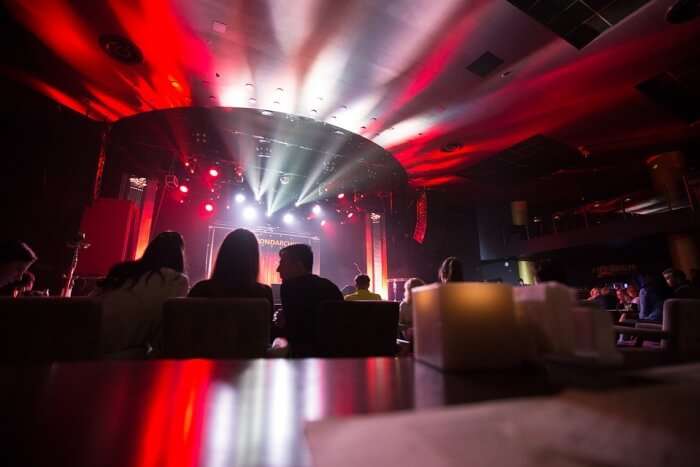 For those of you planning to rock Slovakia in summers, Sun Deck is worth visiting. Sun Deck is an open-air bar and one of the most amazing venues for enjoying the summer chill. This open-air bar awaits you in all its glory. Situated on a former cargo ship, the place will blow you away with the view of the sunset from the terrace. You can click pictures with the Bratislava castle in the background while raising a toast to the best time of your life.
Location: Tyrsovo Nabrezie, Port Kormoran Iii, Bratislava 851 10, Slovakia
Suggested Read: 17 Spots For Snorkeling In Europe Every Underwater Enthusiast Must Visit
7. Casey Club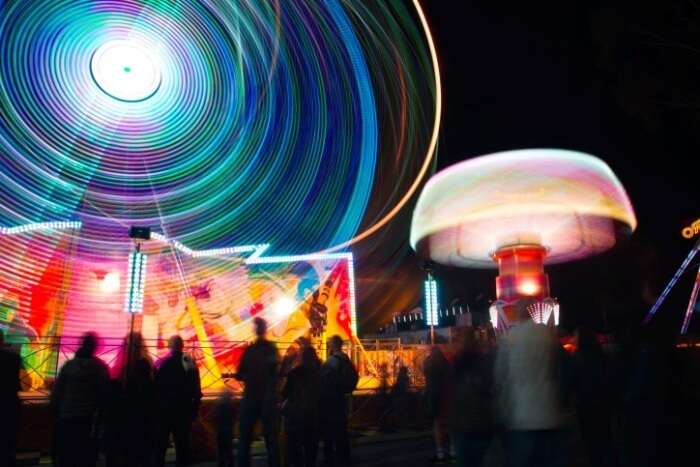 The Casey Club is a popular club in the university area and is frequently visited by Slovak students. If you love partying with the young on your trip to Slovakia, Casey Club won't disappoint you. The club hosts an extravagant frat party every Tuesday.It witnesses a huge crowd. You can befriend a lot of people here, dance like there is no tomorrow and gup down cheap drinks all night.
Location: Botanická 6197/35, 831 04 Karlova Ves, Slovakia
8. Masquerade Club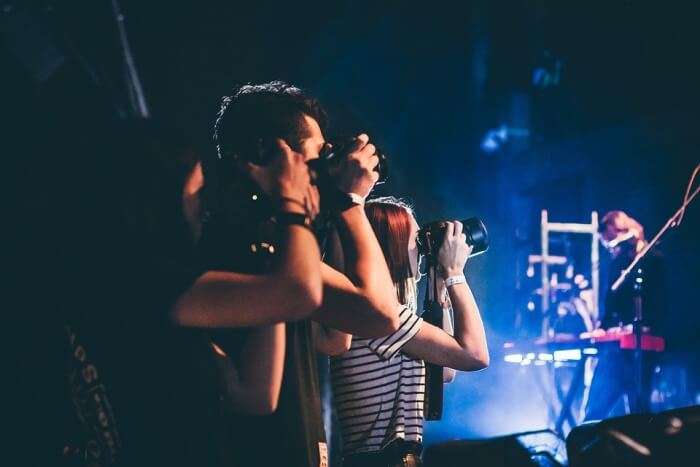 A place that echoes fun, enjoyment and nightlife- Masquerade Club is popular among the locals and the tourists. Located in the City Center, the club has two dance floors and is quite spacious. House and R'n'B music is played continuously by the best DJs in Europe. Apart from that, the intimate atmosphere of the club coupled with views that can captivate just about anyone and good music differentiates Masquerade Club from a majority of other nightlife places in Slovakia.
Location: Ventúrska 277/16, 811 01 Bratislava, Slovakia
Suggested Read: Guess Which European City Gets The Title Of World's Most Liveable City This Year!
9.British Rock Stars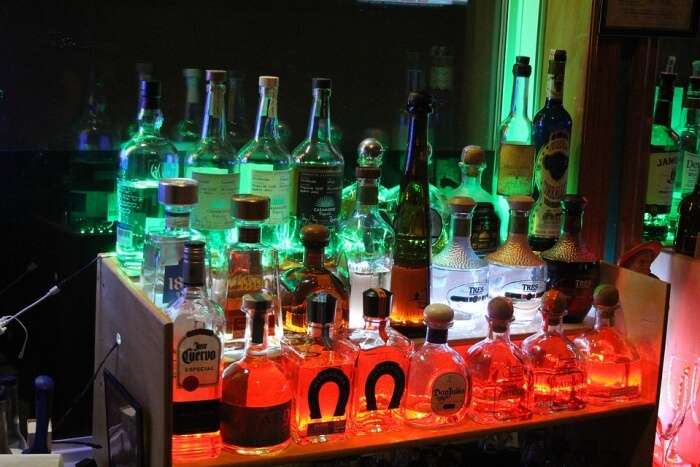 The club is open every day for the visitors and lets you dance like a rockstar. Two floors with three separate stages set for the weekend, British Rock Stars unleashes a whole new meaning of nightlife for the tourists. The place is ideal for music lovers and serves some of the best cocktails at affordable prices. Not just that, you may even order a burger or two until midnight and fuel yourself for non-stop dancing sessions.
Location: Namestie 1, Maja 14, Bratislava 811 06, Slovakia
10. High Street Club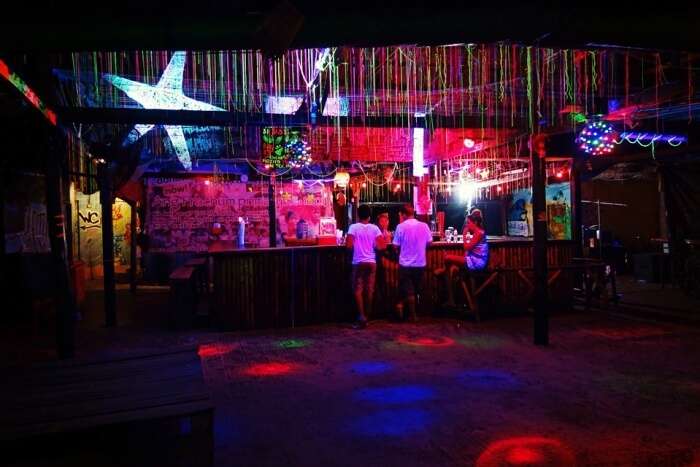 High Street Club is located near the super busy shopping street Obchodna. The place is quite spacious and lets the visitors enjoy drinks in a peaceful environment while conversing with their friends, or even the stranger sitting beside. The comparatively smaller dance floors serve the purpose well. All in all, this place won't let you down. The place enjoys unparalleled popularity when it comes to hosting themed parties.
Location: Vysoká 5219/14, 811 06 Bratislava, Slovakia
Suggested Read: This Winter, Escape To The Best Honeymoon Destinations In Europe In Winter
11. Hopkirk Club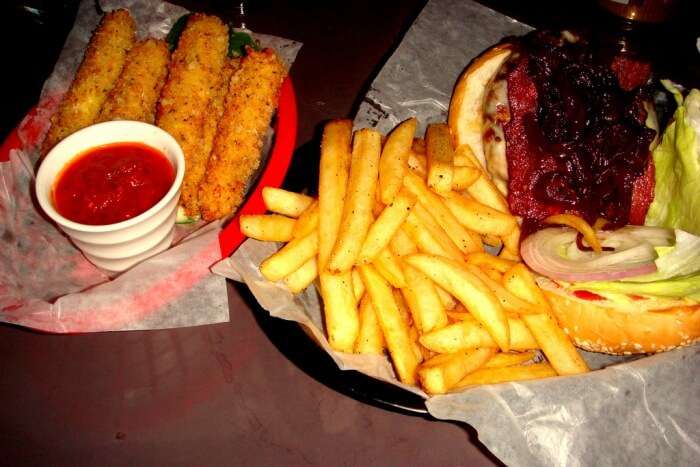 If you want to start the evening with a lively disco session, Hopkirk Club is perfect for you. From cross-genre events and fun workshops to mini-musical, dance concerts and art exhibitions of contemporary artists, this club has something for everyone. You may even skip all of the aforementioned activities to enjoy a game of chess with your best friend or head to the local library to read a novel. Relax on the extra comfortable sofa sets with a glass of beer or wormwood.
Location: Karpatská 2, 811 05 Bratislava, Slovakia
12. Randal Club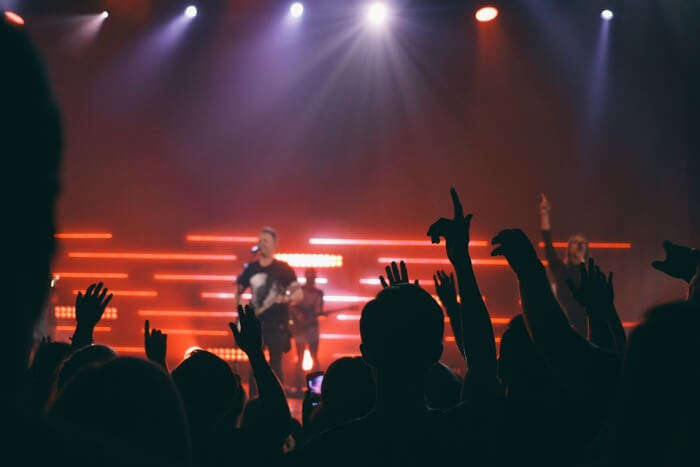 Last but definitely not the least, Randal Club is located at the intersection of Sancova and Zilinska. The club is synonymous to grace and class. This place's theme is rock. It is nothing less than heaven for die-hard fans of hard rocks. The club has an amazing sound system and often hosts a plethora of live concerts. You may visit the place for a night of evening disco too.
Location: Karpatská 3089/2 81105 Bratislava, 811 05 Staré Mesto, Slovakia
Further Read: This Winter, Escape To The Best Honeymoon Destinations In Europe In Winter
These were the top 12 places for enjoying a fantastic night out with your friends while vacationing in Slovakia. Slovakia is a beautiful amalgamation of varying folk traditions and lifestyle of Central Europe. The country shares striking similarities with Austrian, German, Polish, Hungarian and Ukrainian culture. Hence, Slovakia nightlife will give you a perfect opportunity to witness this awesome amalgamation of cultures. Take a trip to Europe to witness the culture of a lot of nations while enjoying night outs like never before.
---